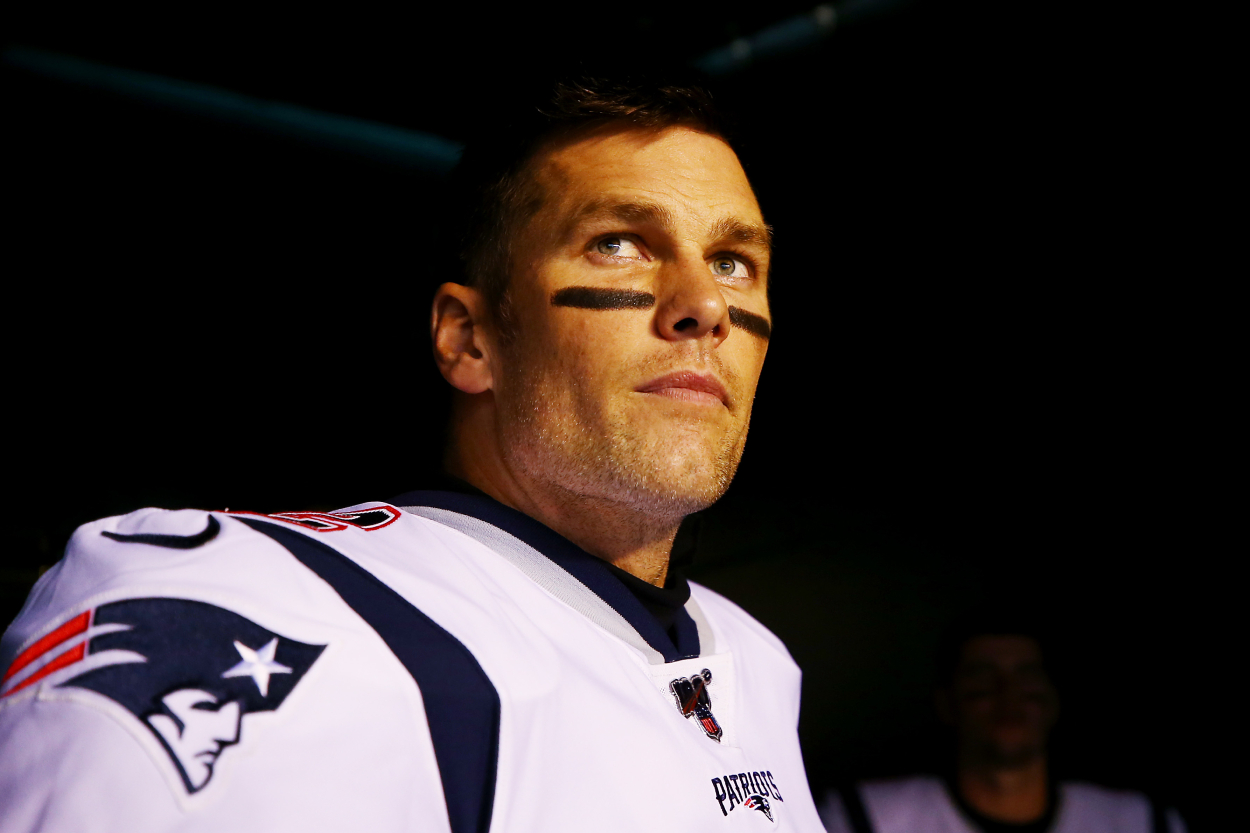 Tom Brady's Former Teammate Wanted to Hate Him When He Joined the Patriots: 'He's Feeding Me Some BS'
Tom Brady had a ton of success on the New England Patriots, playing in nine Super Bowls, winning six, and becoming the NFL GOAT in the process. But all of TB12's success was likely a reason his former teammate wanted to hate him whenever they made their way to New England.
Tom Brady and the New England Patriots had significant success together, but all of their winning gave them quite a few haters. That hatred wasn't just exclusive to fans, though, as some players who New England often beat also had disdain for Brady and his team.
In fact, James Harrison, the Pittsburgh Steelers legend, who eventually became TB12's teammate in New England in 2017, recently admitted he wanted to hate Brady when he joined the Pats.
But the GOAT made it hard for him to do that.
James Harrison played Tom Brady and the Patriots quite a bit
Other than the AFC North teams that James Harrison played twice a year while on the Steelers, he went up against Tom Brady and the Patriots more than any other team in the NFL, facing them eight times throughout the regular season in his career. However, the linebacker only went 3-5 in those games and had three sacks.
Harrison also had two postseason matchups against the Patriots, one coming in the AFC Championship Game during the 2004 season, and the other in the same spot but during the 2016 campaign. New England won both games, though, and Harrison only had seven combined tackles and no sacks.
Those obviously weren't the only times Brady and the Pats were the rulers of the AFC. Although Harrison played in three Super Bowls with the Steelers, the Patriots were likely in the big game all of the other seasons, as the Pats reached the Super Bowl nine times between 2001 and 2018 and seven times during Harrison's career.
Seeing that same team — and that same quarterback — at the top for so long would make anyone develop a dislike for them. So, when Harrison joined the Patriots in 2017, he wanted to hate his new QB.
He wanted to hate Tom Brady when he joined the Patriots
The 2017 campaign was the final year of Harrison's career, and when the Steelers cut him late in the season, he signed with that team everyone hated: the Patriots.
The 2008 Defensive Player of the Year only played in one regular-season game with the Pats and racked up two sacks before playing in all three postseason games, including the Super Bowl, and recording seven total tackles. New England lost to the Philadelphia Eagles in the Super Bowl that year, 41-33.
However, when Harrison first joined the Patriots during the regular season, Tom Brady was not how he expected him to be.
"The first person I met was Tom, and he just introduced himself as if I didn't know who the hell he was," Harrison said on the Aug. 18 episode of The Pat McAfee Show. "But he does that with everybody. He's just a genuinely good person. I wanted to hate him when I got there, so I'm like, 'He's feeding me some BS. He's just being a good guy in front of me.'"
He continued: "So, I'm sitting back, watching him for like a week or two, and finally I had to tell him, 'Dude, I wanted to come here and hate you.' … That's why everybody [likes] him, man; he's a good dude. From the practice squad guy that comes in the first day, he's like, 'Hey, how you doing, I'm Tom Brady,' like they don't know who the hell he is; that's just him. That's his personality. He's just a good dude."
It sounds like despite Brady being the greatest football player to ever play, he's still a humble guy who treats his teammates well.
But he may have just revealed why he was so nice to Harrison.
TB12 responded to James Harrison's comments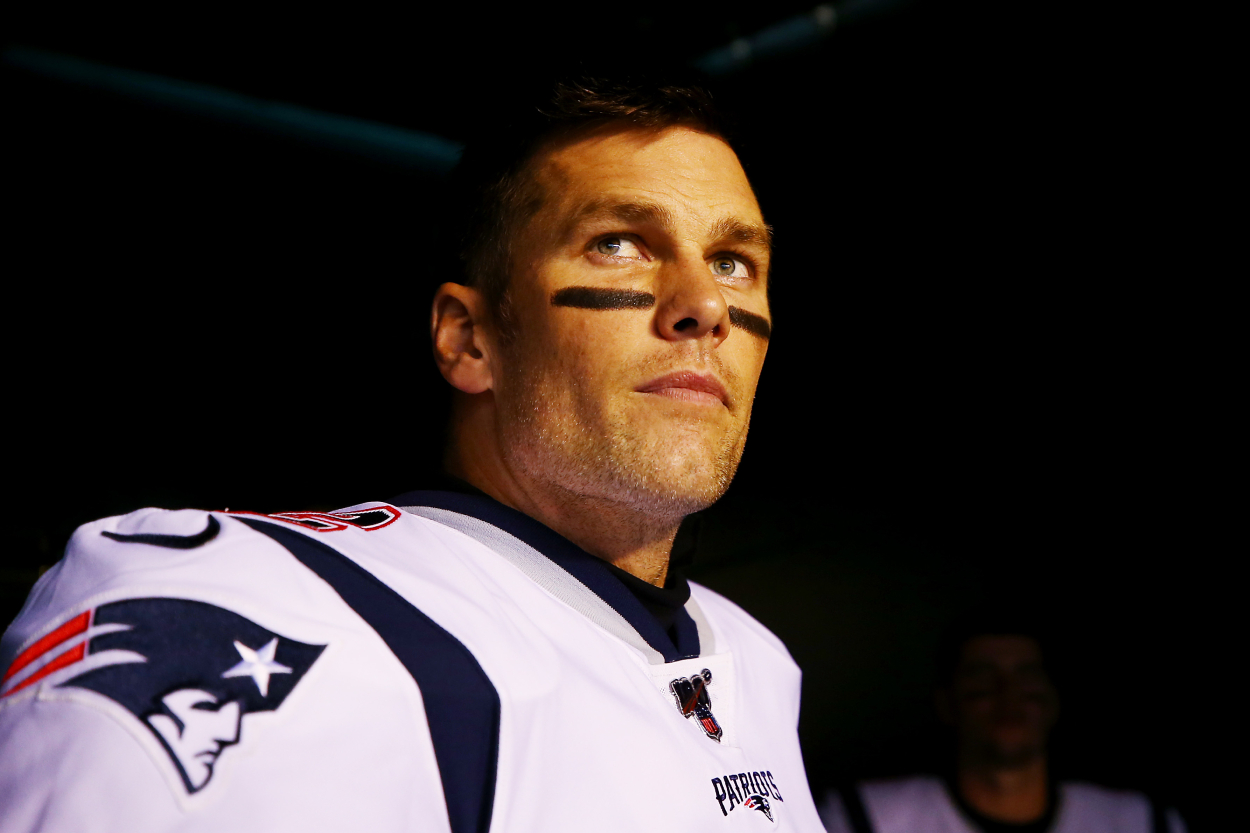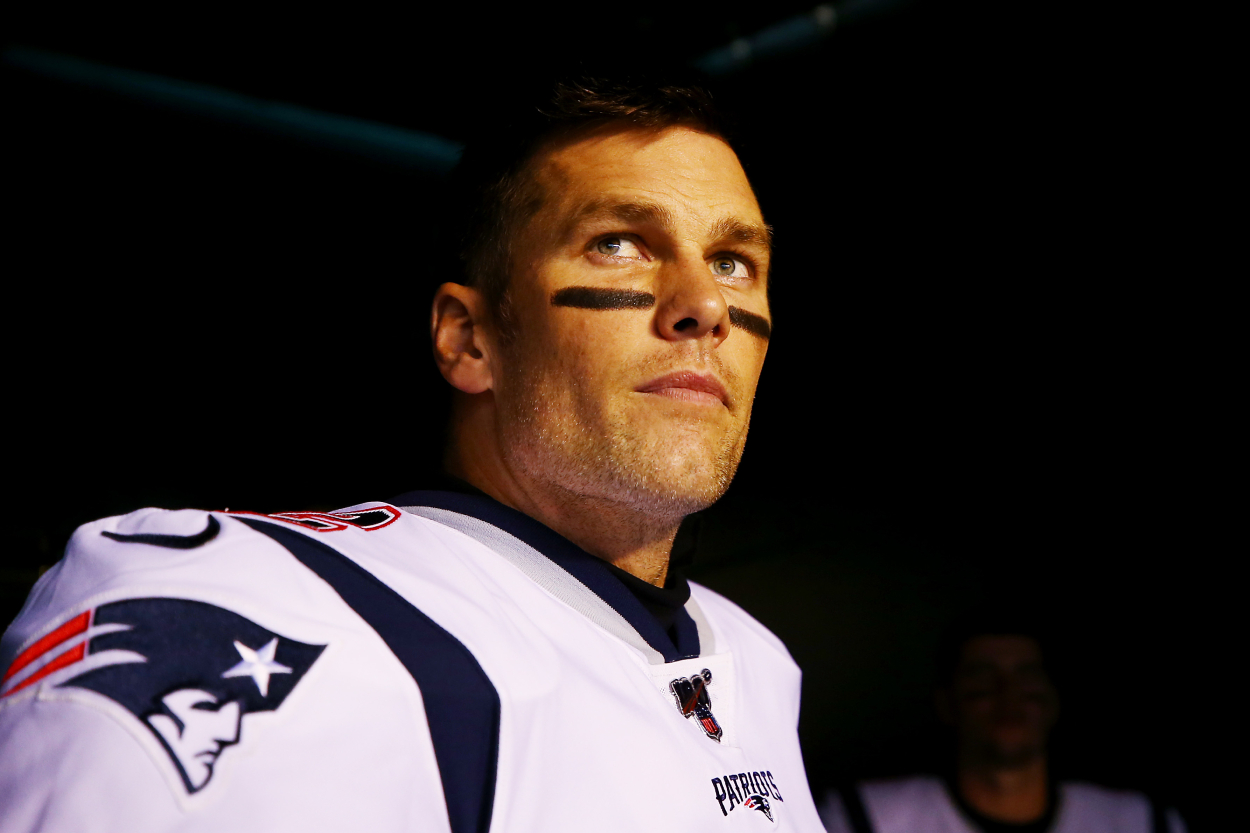 Once Pat McAfee tweeted out the clip of his interview with Harrison, Brady quote-tweeted it and said, "I mean…why would anyone ever not be nice to [James Harrison]?!" with a laughing emoji.
Given that Harrison is 6 feet tall and 242 pounds of pure muscle, Brady probably has a point. Quarterbacks feared him throughout his career, so why would anyone want to make a guy like that mad?
The former Steelers star, though, said the QB had plenty of reasons to not be nice to him.
"If you only knew the names I called you before I met you, you wouldn't have been," Harrison replied with eyes and laughing emojis.
It's safe to say that Brady and Harrison became frenemies real quick once the linebacker joined the Pats.
Stats courtesy of Pro Football Reference