Tom Brady Is Historically Bad at 1 Thing Right Now, and That's Why the Buccaneers are so Bad
When Tom Brady decided to end his retirement after just 40 days and come back for his 23rd NFL season, he certainly didn't envision it going like this. The Tampa Bay Buccaneers went into the season as one of the Super Bowl favorites in the NFC. However, the team is now 3-5 and 10th in the conference.
A lot of these struggles come down to one simple thing. Tom Brady and the Buccaneers offense is historically bad on third down right now, and that's why the team is not winning.
Tom Brady and the Buccaneers have a 3rd-down problem
Looking at Tom Brady and the Buccaneers' top-line offensive stats, you can see the unit isn't great by any means, but not terrible. The team is 24th in points scored (146) and 18th in yards (2,663).
Digging a little deeper, though, you see that the team is second in passing yards (2,168) but 31st in rushing yards (495).
This is where you can start to see the issues with the Buccaneers offense. When you break it down even further, though — like Warren Sharp, founder of Sharp Football Stats and Sharp Football Analysis, did — you can really see where Brady's group falls down.
Sharp points out that the Buccaneers have had 50 3rd-and-longs (seven-plus-yards) this season and have only converted 10% of those into 1st downs. That is the worst conversion mark in the league by far and the worst overall since 2000, the year the data goes back to.
There have been some teams around this mark through eight weeks in the past, with the last that Sharp can remember being "Sam Darnold and Adam Gase's 2019 New York Jets."
The NFL analyst continues by showing another graph that illustrates how the Buccaneers also have one of the highest punt rates in the league, combined with one of the lowest touchdowns in the red zone rates.
Again, this is bad news.
Sharp sums it all up by explaining, "This team is not getting enough opportunities down inside the red zone because they're punting too frequently, and they're punting too frequently because oftentimes they find themselves in these ridiculous 3rd-and-long situations. And almost entirely, that relates to early-down play-calling and decision-making from this offense."
Tampa Bay isn't as bad off as it seems at the halfway mark of the season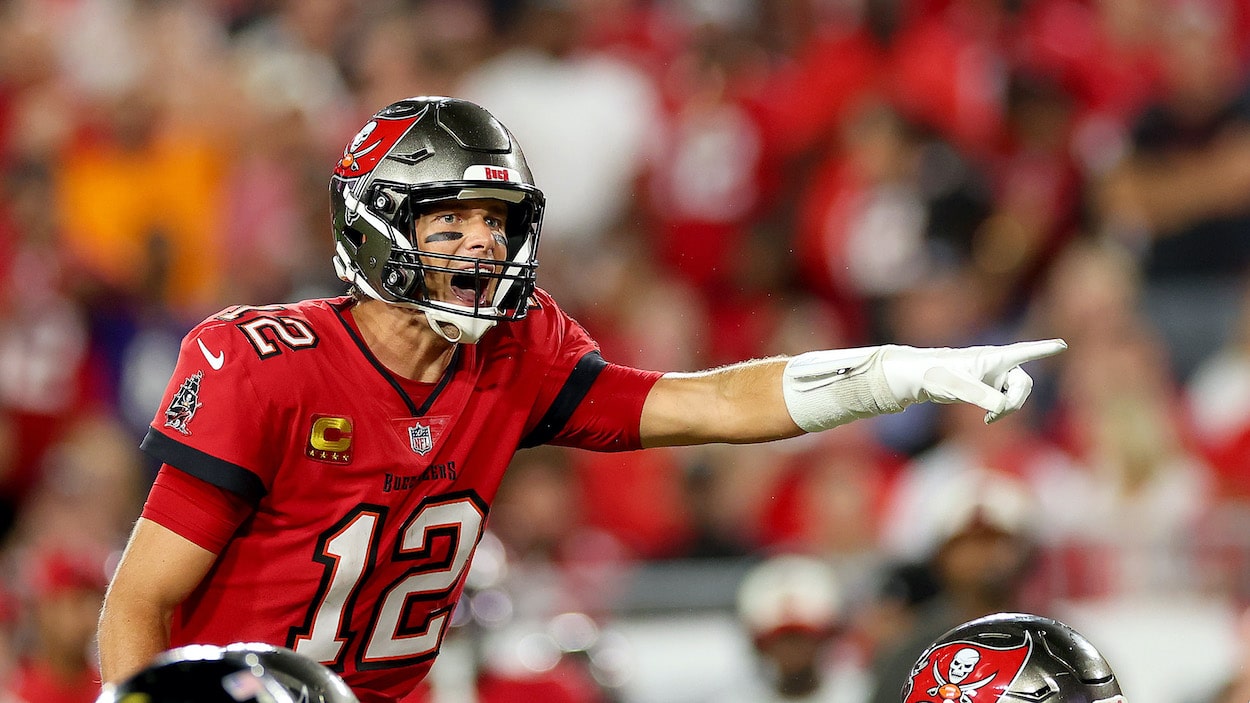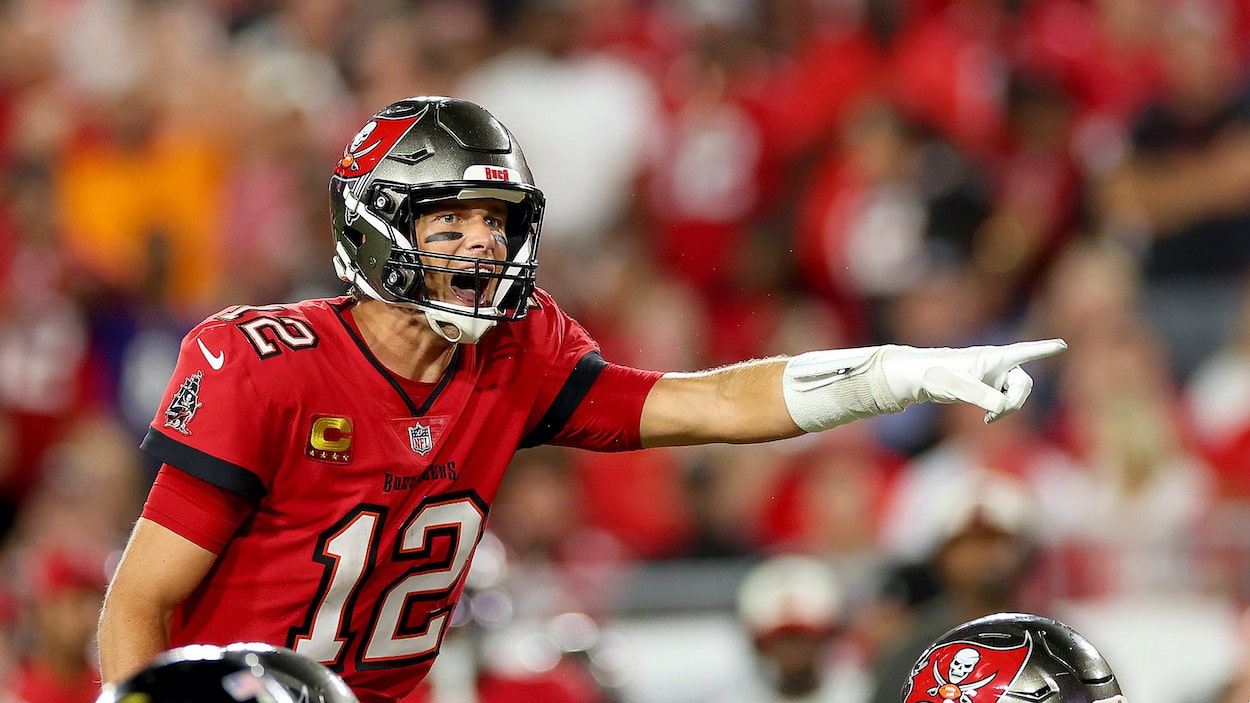 RELATED: NFL Referees Looking for Golf Lessons, Not Autographs From Buccaneers WR Mike Evans
There is a silver lining surrounding Tom Brady and the Buccaneers being historically bad on 3rd-and-long this season. Despite all the poor play and drama surrounding Brady, the team is still absolutely in contention for a playoff spot.
The team knows (or at least should know) what the problem is and can take steps to correct it. If they can, it will be relatively easy to jump back into contention in the middle-heavy NFC.
The Philadelphia Eagles (9-0) are running away with the conference, and the Minnesota Vikings (6-1), Dallas Cowboys (6-2), and New York Giants (6-2) are keeping the pace.
After that, there is one team with three losses (Seattle Seahawks), four teams with four losses (Atlanta Falcons, San Francisco 49ers, Los Angeles Rams, Washington Commanders), and five teams, including the Buccaneers, with six losses.
While this means the Bucs are still in it, they need to start making moves fast. In Week 9, they play the 3-5 LA Rams, followed by the 5-3 Seahawks. Win those two games, and Brady is back in business. Lose both, and the season is likely over before the team's bye week.
And to win these games, Brady just needs to stay out of 3rd-and-longs and convert them when he gets in them. Easy, right?
Have thoughts on this topic? Keep the conversation rolling in our comments section below.