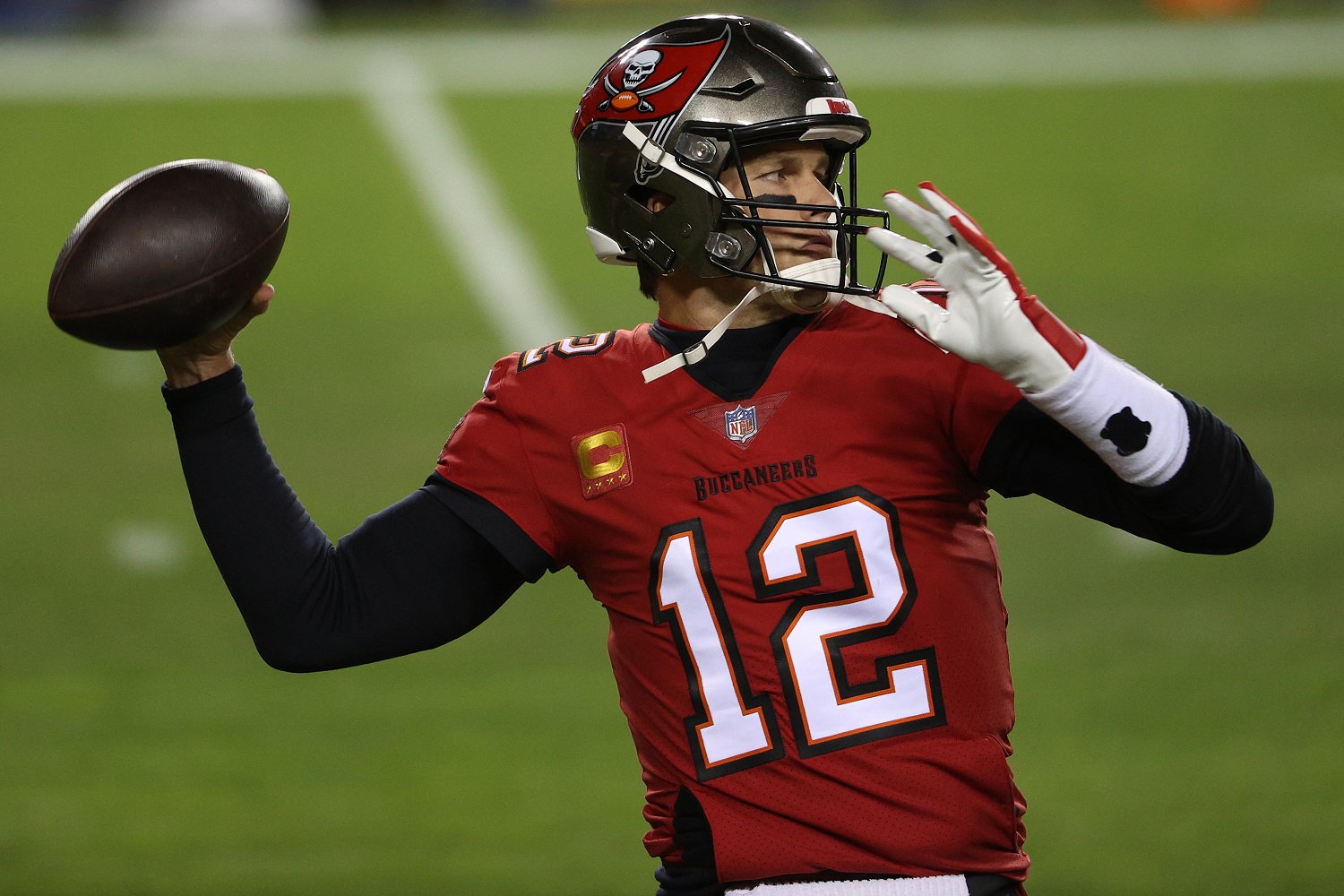 Tom Brady, Who Set an Amazing NFL Record Over the Weekend, Takes a Hilarious Shot at Himself (and Drew Brees)
43-year-old Tom Brady took a jab at himself...and Drew Brees...ahead of the Tampa Bay Buccaneers' matchup with the New Orleans Saints.
You can love the guy or hate the guy but there's certainly no denying the fact that you have to respect Tom Brady for what he's still doing on the football field at age 43. After 20 years and six Super Bowl wins with the New England Patriots, Brady took his talents to the Tampa Bay Buccaneers and all he did in his first season was have one of the best statistical years of his career, lead the team to its best record (11-5) in 15 years, and take them to the NFL playoffs for the first time since 2007. Did we mention he's 43?
Oh yeah, he also just led the Bucs to their first postseason win since they won the Super Bowl following the 2002 season, a game in which he set an NFL record, which now sets up a divisional-round matchup with 41-year-old Drew Brees and the New Orleans Saints.
As many people are likely going to be making jokes about the combined age of Tom Brady and Drew Brees heading into this weekend, TB12 just got out in front of it on Monday and posted a hilarious picture of the two on Twitter.
Tom Brady had one of the best statistical seasons of his career in 2020
While Aaron Rodgers and Patrick Mahomes are seen as the top two candidates for NFL MVP, Tom Brady probably should have been included a bit more in the conversation. As crazy as it sounds, he went a bit under the radar in his first season with the Tampa Bay Buccaneers and quietly had one of the best statistical seasons of his career in leading the franchise to its first postseason berth since the 2007 season. Here's a quick look at some of his stats for the year and where they rank among his 21 NFL seasons.
Completion percentage: 65.7% (401-610) — tied for his sixth-best total
Pass completions: 401 — tied for his second-highest total
Passing yards: 4,633 — his fifth-highest total
Passing touchdowns: 40 — his second-highest total
Quarterback rating: 102.2 — tied for his sixth-highest total
TB12 became the oldest quarterback to throw a touchdown in the NFL playoffs
In the Tampa Bay Buccaneers' 31-23 win over the Washington Football Team this past Saturday, Tom Brady completed 22 of 40 passes (so many drops) for 381 yards with two touchdowns and zero interceptions.
With his first touchdown pass of the night, a 36-yarder to Antonio Brown with 2:51 remaining in the first quarter, Brady became the oldest player in NFL history to throw a touchdown pass in the postseason (43 years, 159 days), passing George Blanda (43 years, 108 days).
That same pass was also his longest touchdown pass in the NFL playoffs since he hit Deion Branch with a 61-yarder in January 2012 when the Patriots torched Tim Tebow and the Denver Broncos, 45-10, a game in which Brady threw six touchdown passes.
Tom Brady took a hilarious shot at himself (and Drew Brees) in a social media post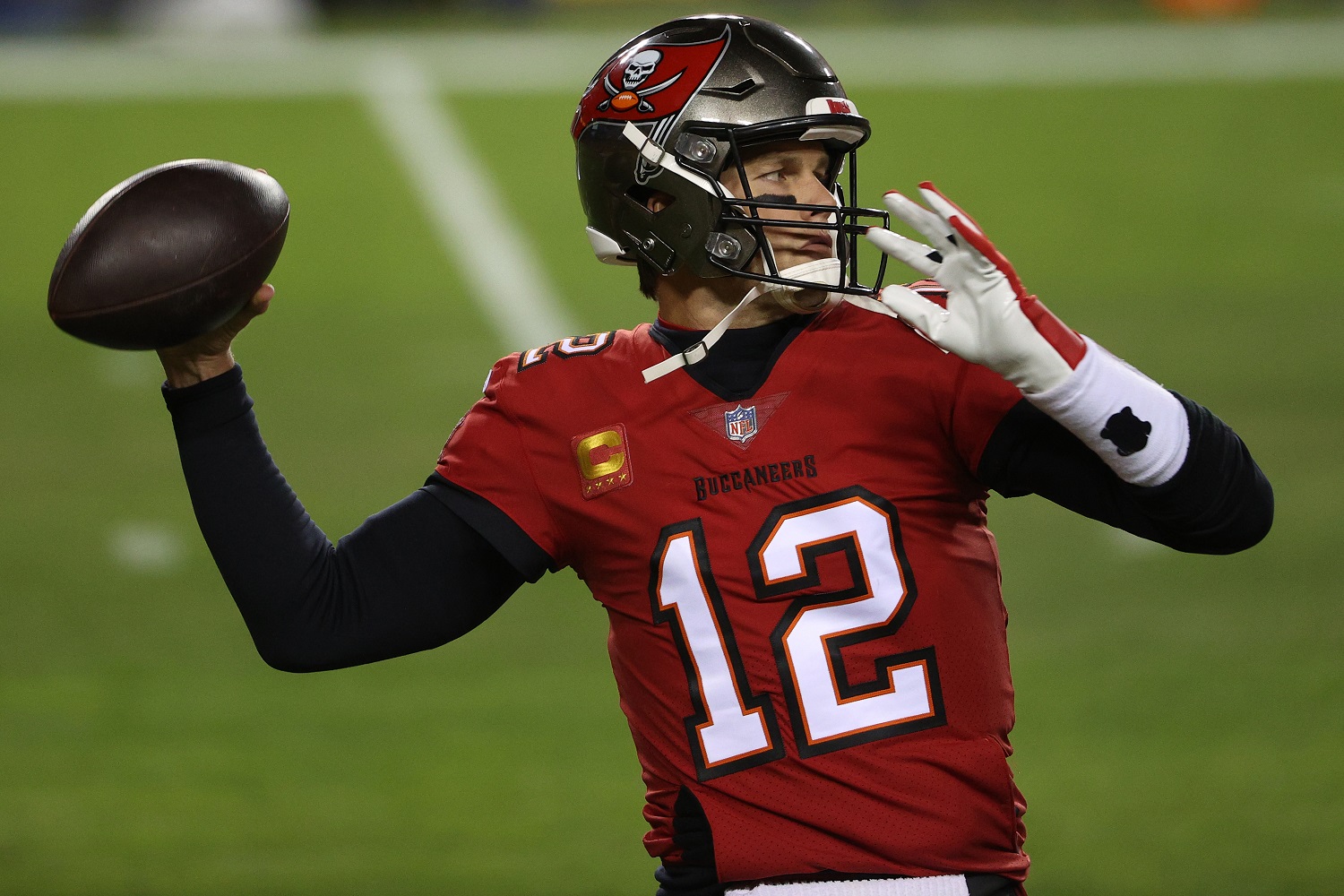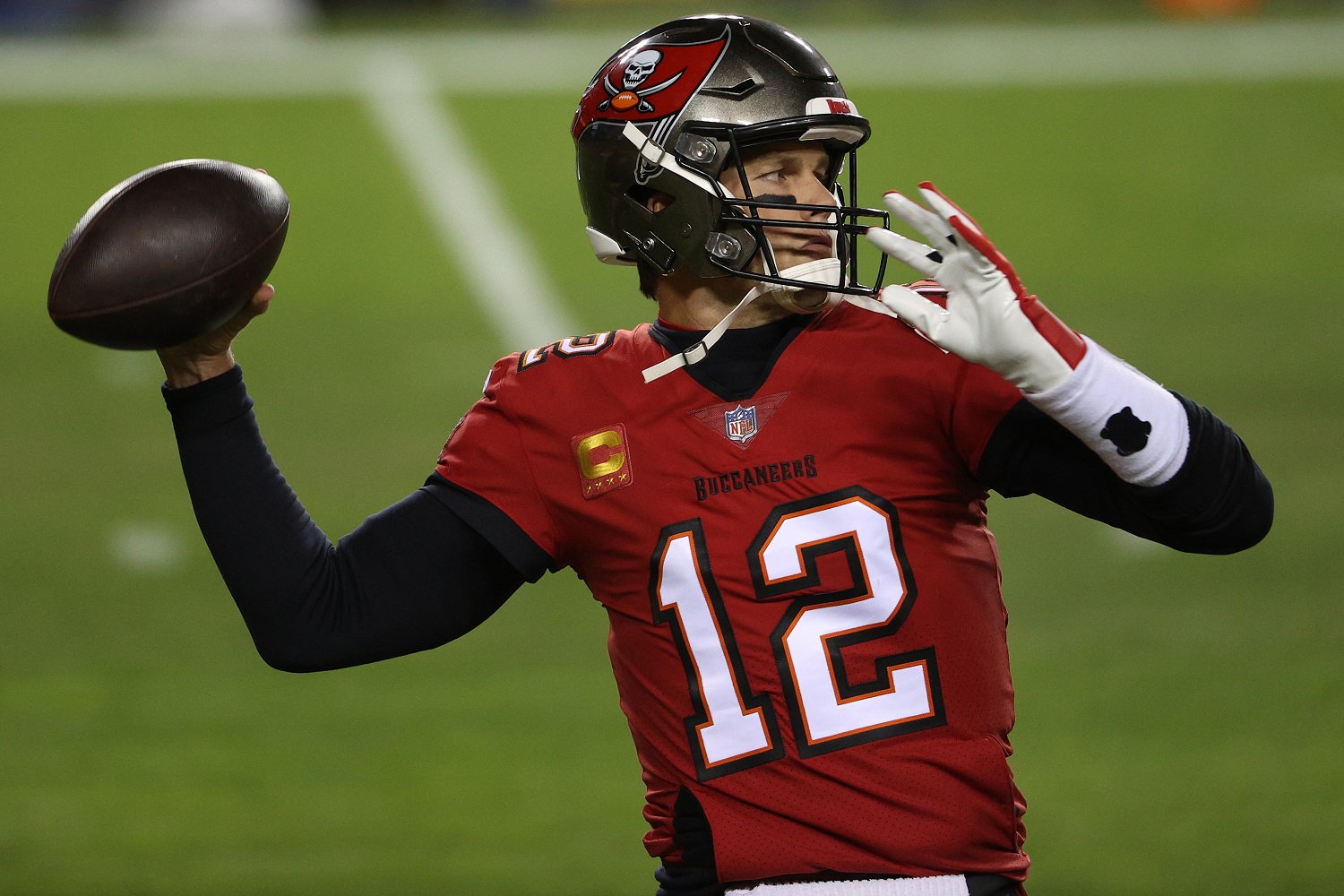 With the win over Washington, Tom Brady and the Buccaneers will now visit Drew Brees and the Saints for a highly-anticipated matchup in the divisional round on Sunday night in New Orleans.
Brady and Brees hold the top two spots in both career passing yards and career passing touchdowns and will meet for the third time this season. The two have a combined age of 84 and that fact certainly isn't lost on anyone, including Tom Brady himself.
When former MLB player Danny Valencia tweeted out that every game that Tom Brady plays should be aired on the History channel (perhaps partly due to the fact that every game Brady plays seems to feature some sort of record), TB12 came back with this hilarious pic.
How freaking great is that? Brady is certainly one of the greatest competitors the game of football has ever known, which is clear every time he's on the field, but it's good to see him having some fun heading into his biggest game of the season.
Stats courtesy of Pro Football Reference