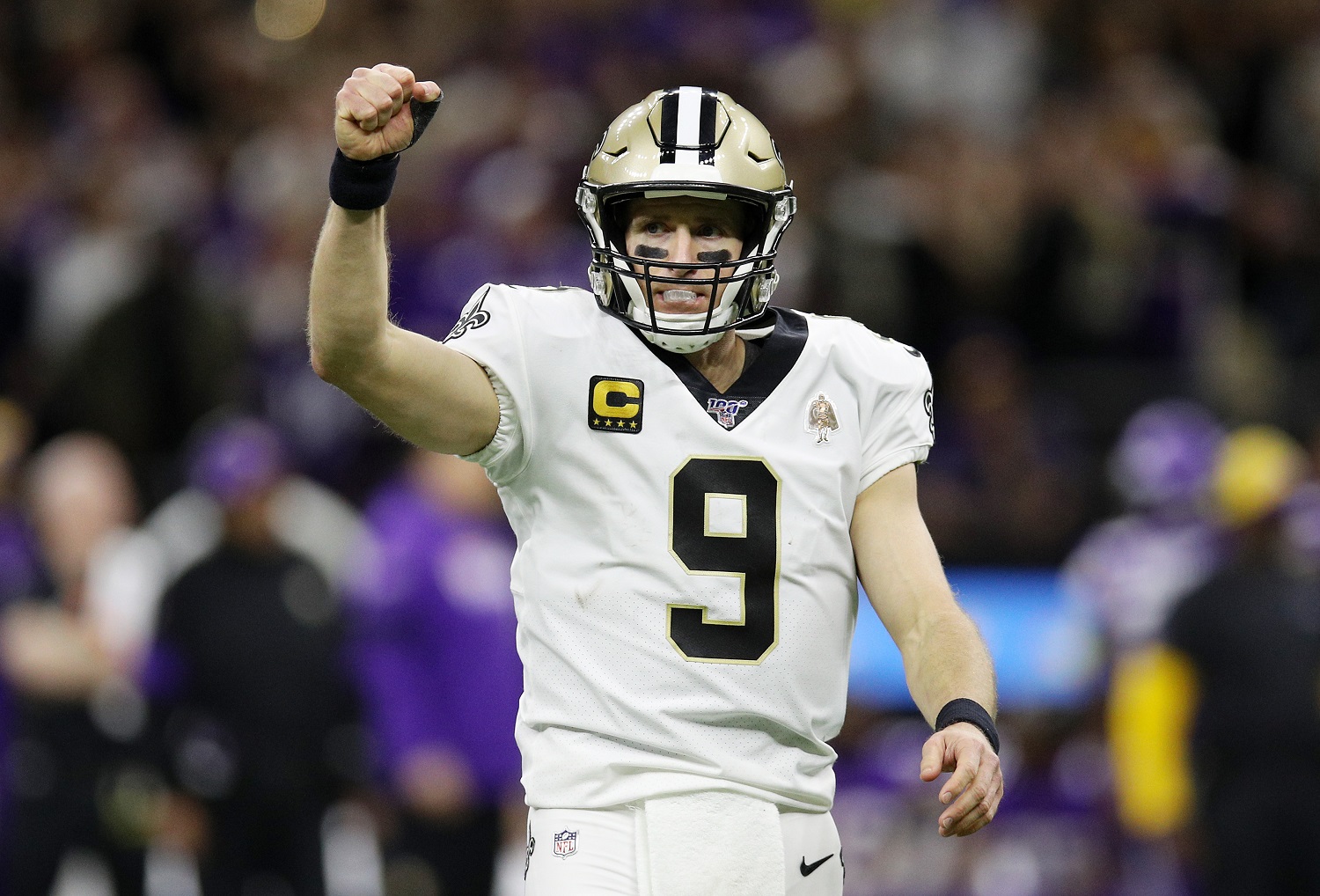 Drew Brees Is About to Become the Highest-Paid Player in NFL History
A look at how New Orleans Saints quarterback Drew Brees will soon become the highest-paid player in the history of the NFL.
Over the course of his 19-year career, Drew Brees has set numerous NFL records. Drafted by the San Diego Chargers in 2001, Brees truly became one of the all-time greats after signing with the New Orleans Saints in 2006. He led the franchise to its first Super Bowl win following the 2009 season and has continued his stellar play over the last decade.
Heading into the 2020 NFL season, Drew Brees holds records for passing yards, career completion percentage, single-season completion percentage, and completed passes just to name a few. And once the checks start rolling in on his latest contract, he'll also set the record as the highest-paid player in NFL history.
Drew Brees has signed some big contracts over the course of his career
Following his initial rookie deal with the Chargers, Drew Brees was slapped with the franchise tag by San Diego for the 2005 season, which paid just a little over $8 million. He finally hit the $10 million mark when he joined the Saints, signing a six-year/$60 million with New Orleans in 2006.
In March 2012, New Orleans put the tag on him, which would have paid him more than $16 million, but the two sides were able to come to a long-term agreement that July worth $100 million over five years. An extra year was tacked onto that deal in September 2016, a one-year/$24.25 million extension. He again re-upped with the club in 2018, signing a two-year/$50 million contract, which ended following last season.
While some thought that Drew Brees, who's now 41 years old, might retire to head to the broadcast booth, he'll be back on the field this fall.
He recently signed a new contract but also upset quite a few people
Drew Brees threw for just 2,979 yards in 2019, his lowest total since 2003, but he also missed five games for the Saints this past season due to a torn ligament in his right thumb. He still led the league in completion percentage for the third consecutive season, completing 74.3% of his passes. That must have been enough for him to decide to keep playing as he signed a new two-year deal in March, again worth $50 million.
However, three months after signing his new deal, there were plenty of people wishing that Drew Brees would retire. In early June, soon after the death of George Floyd, the Colin Kaepernick kneeling protests from 2016 once again became a big topic of conversation and Brees made some comments that many, including some of his own teammates, believed to be insensitive.
The NFL's all-time passing yards leader said that he could never agree with someone disrespecting the American flag but later backtracked on his comments and apologized. So with Drew Brees lining up under center for the Saints for seemingly the next two years, he'll become the highest-paid player in NFL history.
Drew Brees will soon pass Eli Manning as the highest-paid player in NFL history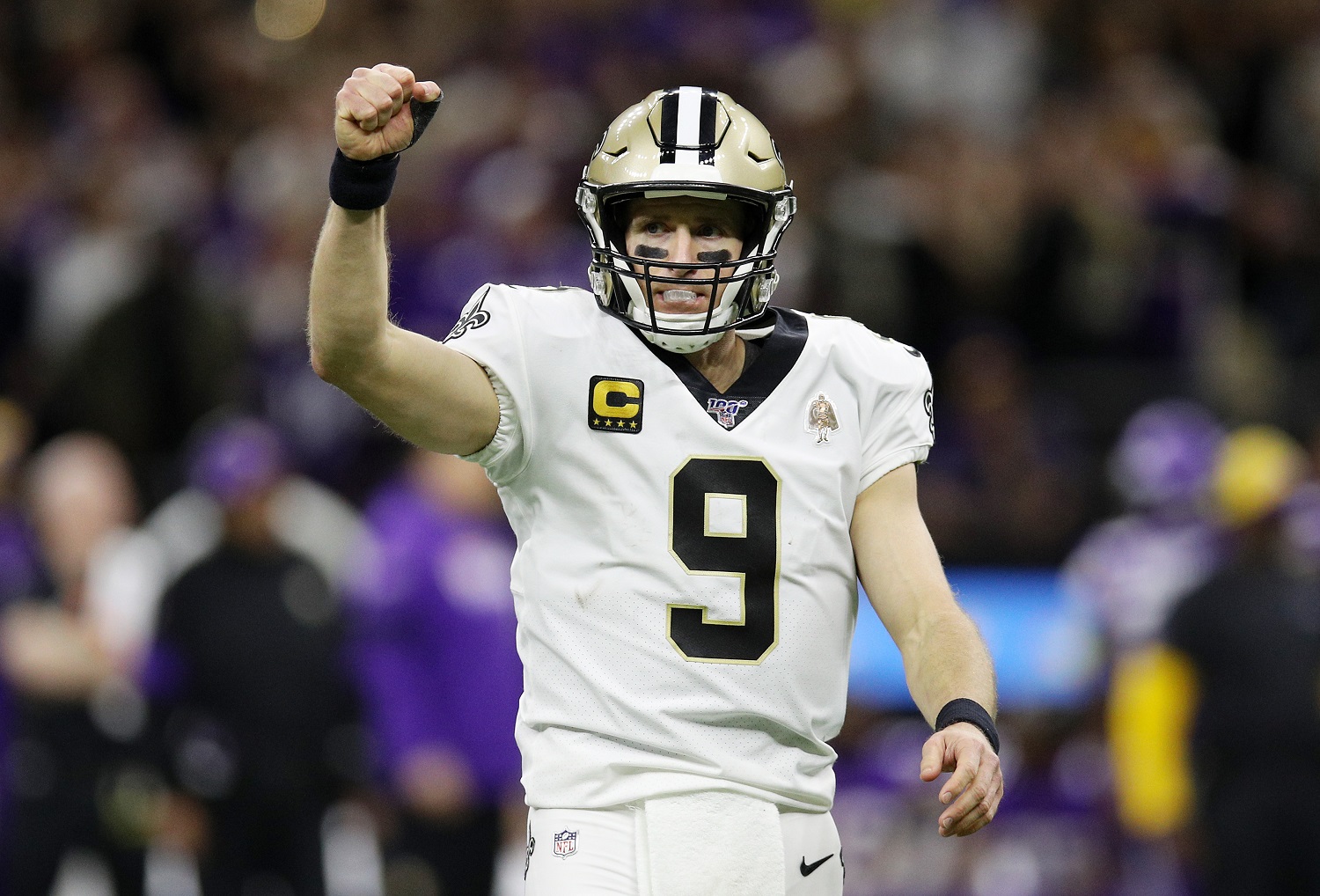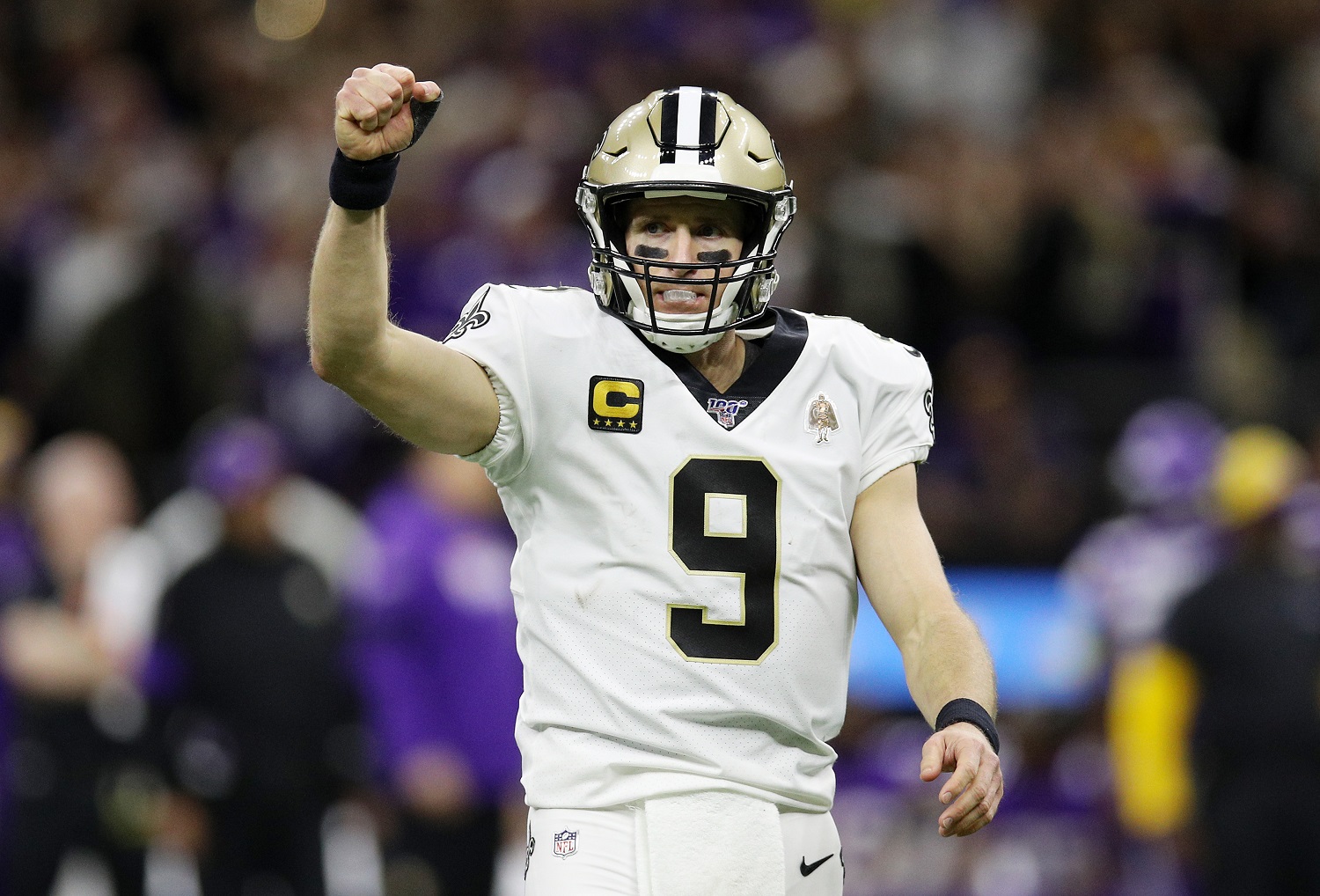 Through his first 19 seasons, Drew Brees has made $244.7 million, which put him in third place on the NFL's all-time earnings list, behind only Peyton Manning ($248.7 million) and Eli Manning ($252.3 million). Obviously, adding $50 million to the money he's already earned will put Drew Brees at $294.7 million, which will make him the highest-paid player in NFL history.
*All contract information courtesy of Spotrac