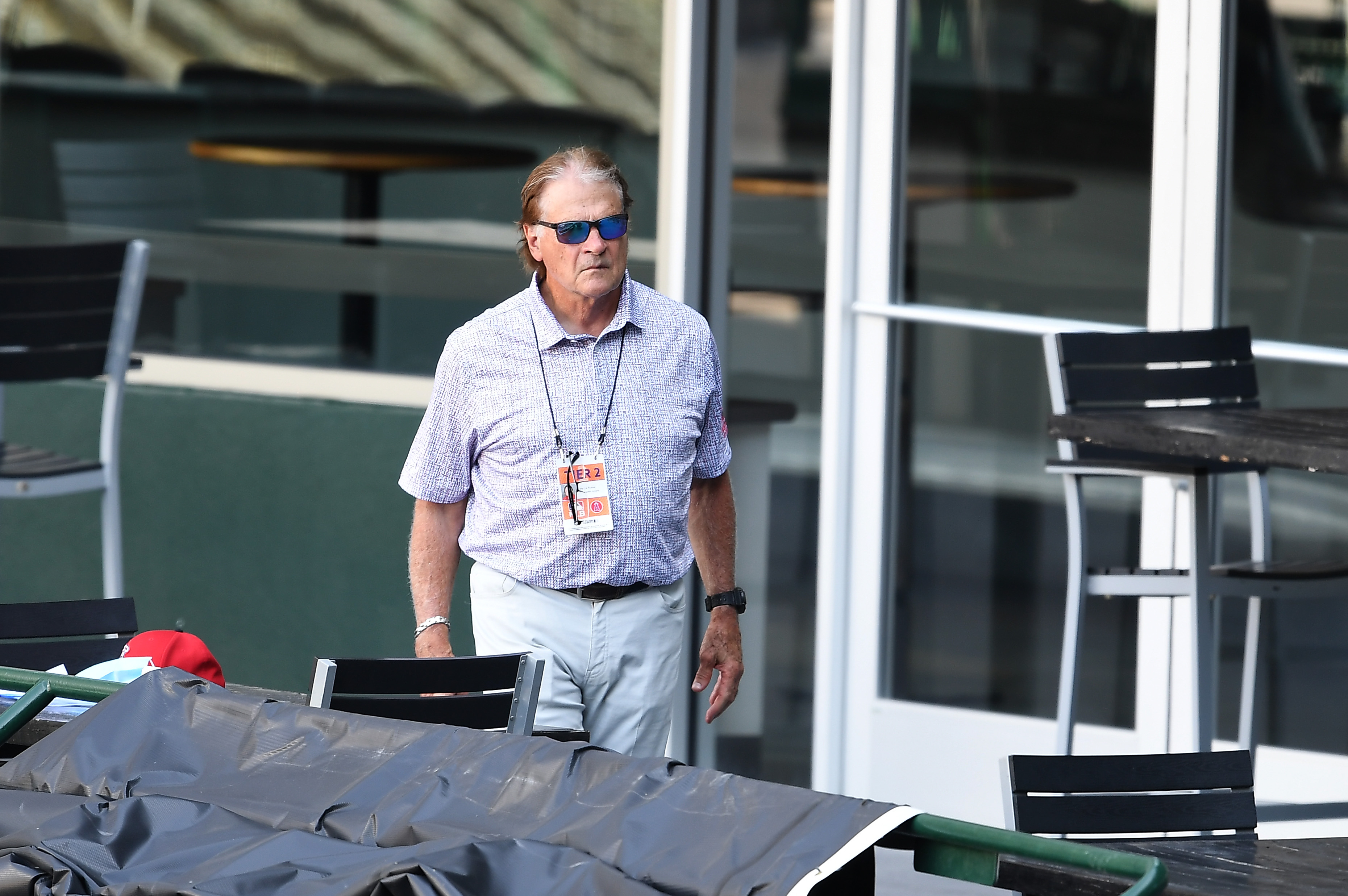 Tony La Russa Has Done a 180 Regarding His Stance on Anthem Kneeling
Chicago White Sox new manager, veteran Tony La Russa, has changed his stance on players kneeling during the national anthem.
Tony La Russa is back in the dugout. The former Major League Baseball manager of the Chicago White Sox, Oakland Athletics, and St. Louis Cardinals, is back in the game. The 76-year-old La Russa was hired Thursday to make his second stint as manager of the Chicago White Sox. The game has changed but so has La Russa, as evidenced by his take on players kneeling for the national anthem.
Tony LaRussa's managerial career
Tony LaRussa hasn't managed a Major League Baseball game since the 2011 season. He went out on top as his St. Louis Cardinals won the World Series that year, defeating the Texas Rangers in seven games. After the title, La Russa called it quits after managing 33 years in the big leagues with three different teams.
La Russa began his managerial career in Major League Baseball back in 1979 when the Chicago White Sox fired Don Kessinger during the season and replaced him with LaRussa. La Russa managed the Sox until 1986, compiling a 523-513 record, postseason included. He wasn't out of a job long as the Oakland Athletics came calling to have La Russa lead their team beginning with the 1986 season. With Oakland, La Russa won a World Series and two additional American League pennants. His record in 10 years with the A's was 817-686, with postseason included.
La Russa left Oakland in 1996 for the St. Louis Cardinals, where he spent the next 16 seasons as manager. La Russa collected two World Series titles with the Cardinals and racked up 1,408 regular-season victories and 50 more in the postseason. For his career, La Russa had 2,798 career victories, including the playoffs. He is third on the all-time list for wins by a manager.
La Russa once said he was upset with players kneeling for anthem
In an interview with Graham Bensinger that aired in February, La Russa said he was upset when players in the NFL were kneeling during the national anthem. "When you kneel down, you disrespect the flag, the country, and the anthem," he said. "There are men fighting and dying for that. It's the wrong way to protest."
La Russa also had the same mindset back in 2016 when Colin Kaepernick was kneeling during the anthem when he was a member of the San Francisco 49ers. La Russa, in an article in Sports Illustrated, wondered if Kaepernick was simply trying to draw attention to himself.
"I think that's disrespectful, and I really question the sincerity of somebody like Kaepernick," La Russa said then. "I remember when he was on top and I never heard him talk about anything but himself. Now all of a sudden he's struggling for attention and he makes this big pitch. I don't buy it. And even if he was sincere, there are other ways to show your concern. Disrespecting our flag is not the way to do it."
Tony La Russa changes his tune on the anthem stance
A lot has happened since Colin Kaepernick began kneeling during the national anthem in 2016. A lot of social justice awareness was raised. Times have changed and people have changed. Tony La Russa is one of those people.
"I know in 2016, when the first issue occurred, my initial instincts were all about respecting the flag and the anthem and what America stands for. A lot has gone on in a very healthy way since 2016, and not only do I respect but I applaud the awareness that has come into not just society but especially in sports," La Russa said during his press conference as the Chicago White Sox introduced him as manager Thursday.
"And what I'm learning more and more, like with the Players Alliance and especially with the White Sox, when your protests actually have action-oriented results, the way you are going to impact, make things better, I'm all for it. There is not a racist bone in my body. I do not like injustice, and I would support exactly what I mentioned. Anything peacefully done and sincerely thought of and especially with an action at the end of it will not be a problem."