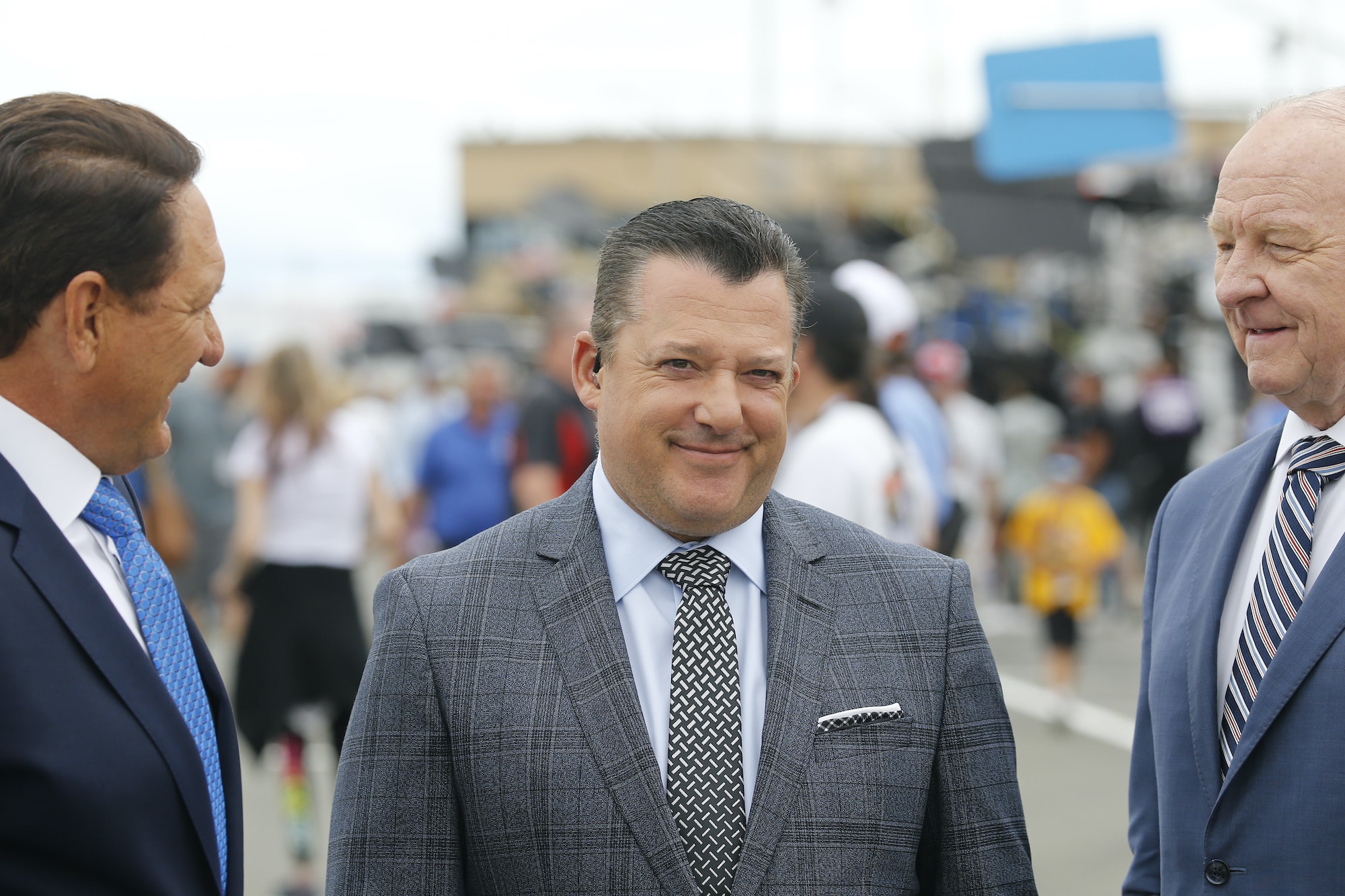 Tony Stewart Delivers Bad News to Dale Jr. and Fans Who Want a Longtime NASCAR Tradition to Return, and Bluntly Admits It's All About the Money 
Tony Stewart got candid recently and admitted that a longtime NASCAR tradition won't be returning because team owners care more about saving money than the overall fan experience.
Tony Stewart was always outspoken during his NASCAR Hall of Fame career. That's one reason his fans loved him so much. He's continued to take that same honest approach in retirement.
He did it this past weekend at Atlanta during his latest appearance in the Fox broadcast booth. But this time many of those same fans won't be happy with what the Stewart-Haas Racing co-owner had to say because he bluntly admitted that a longtime NASCAR tradition has been abandoned due to team owners prioritizing money over the fan experience.  
NASCAR made big changes with COVID
When the world shut down in March 2020, so did NASCAR. To the sanctioning body's credit, the sport returned several months later, but it was dramatically different, with no fans in the stands. Another notable change was the elimination of practice and qualifying. 
That was a necessary move, as NASCAR was trying to limit the exposure of everyone in the garage. Eliminating both practice and qualifying sessions accomplished that. In 2020 and 2021, NASCAR did away with practice and qualifying. Teams just showed up and raced for most races. 
NASCAR reintroduced practice last year but did so on a reduced schedule, splitting the teams into two groups, each getting a 15- or 20-minute practice session depending on whether it was an oval or a road course. 
Dale Earnhardt Jr. and fans vocal about practice schedule 
This year, the governing body has maintained that same schedule even after the pandemic, and unsurprisingly, it's generated a reaction from fans, including one of the sport's most well-known fans, Hall of Famer Dale Earnhardt Jr. 
Junior recently admitted on Twitter that he missed those days when a lot was going on the entire race weekend.
"I miss broadcasting practices and trying to learn who was quick and who was looking for speed," Earnhardt said, responding to a tweet by Fox's Bob Pockrass. "Those storylines developing throughout the Friday/Saturday activity were an enjoyable part of my job."
Now, those storylines come from the previous race or other headline makers during the week like NASCAR laying down the law and punishing the Hendrick Motorsports teams for modifying single-sourced parts or penalizing Denny Hamlin for telling the truth on his podcast. 
There's little to no time for storylines to develop during those short practice sessions or no sessions, as is the case on superspeedways like Daytona, Talladega, and now Atlanta, which account for a total of six races a year.
Tony Stewart admits it's all about the money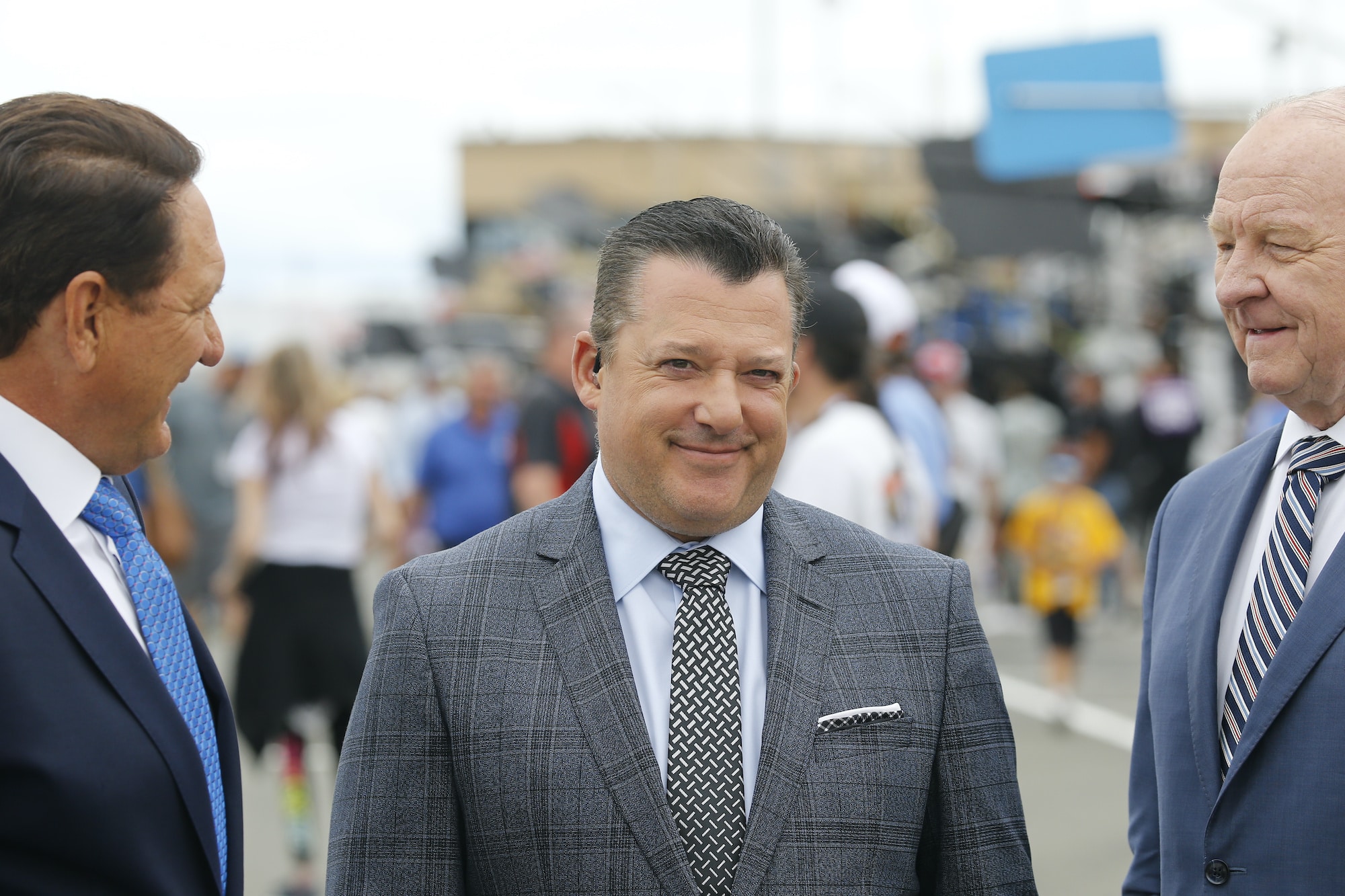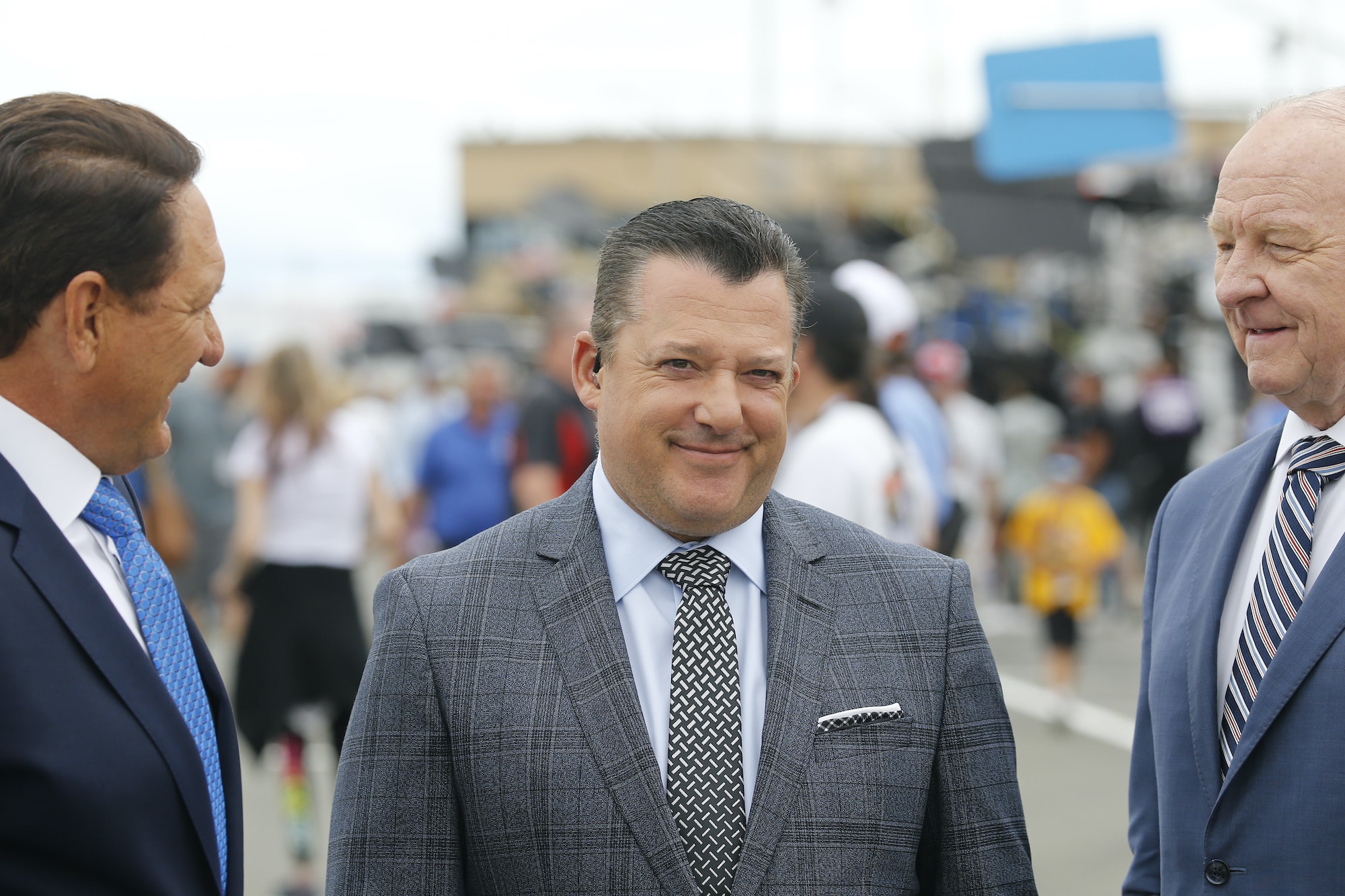 This past weekend during the Fox broadcast from Atlanta, Mike Joy brought up the subject of no practices at superspeedways and addressed the SHR co-owner on the matter.
"So we asked NASCAR about no practice at Daytona, Talladega, and here at Atlanta, the three superspeedways," Joy said. "And they said it was at the request of the team owners. So, team owner, tell us about it."
"It's just literally the costs to operate these race teams is so high," Stewart began. "Being able to take that practice day out saves the teams a lot of money. 
"And it's more than just the race cars. It's hotels. It's rental cars. All those things add up during the season. These guys know what to do. They know when they go to Talladega and Daytona what they've got in the car."
As mentioned, Tony Stewart has always been candid. He candidly admitted on the broadcast that the team owners are more concerned about saving money than providing a full weekend experience with practices and qualifying, as fans were accustomed to attending for years before the pandemic.
That might be good for the owners' bank accounts, but plenty of fans would counter that argument and suggest it's bad business for the sport because it's keeping a significant number of them away since they don't feel like they're getting the same bang for their buck.
For the latest breaking news and information about NASCAR's three national series, check out @kdsportswriter on Twitter.