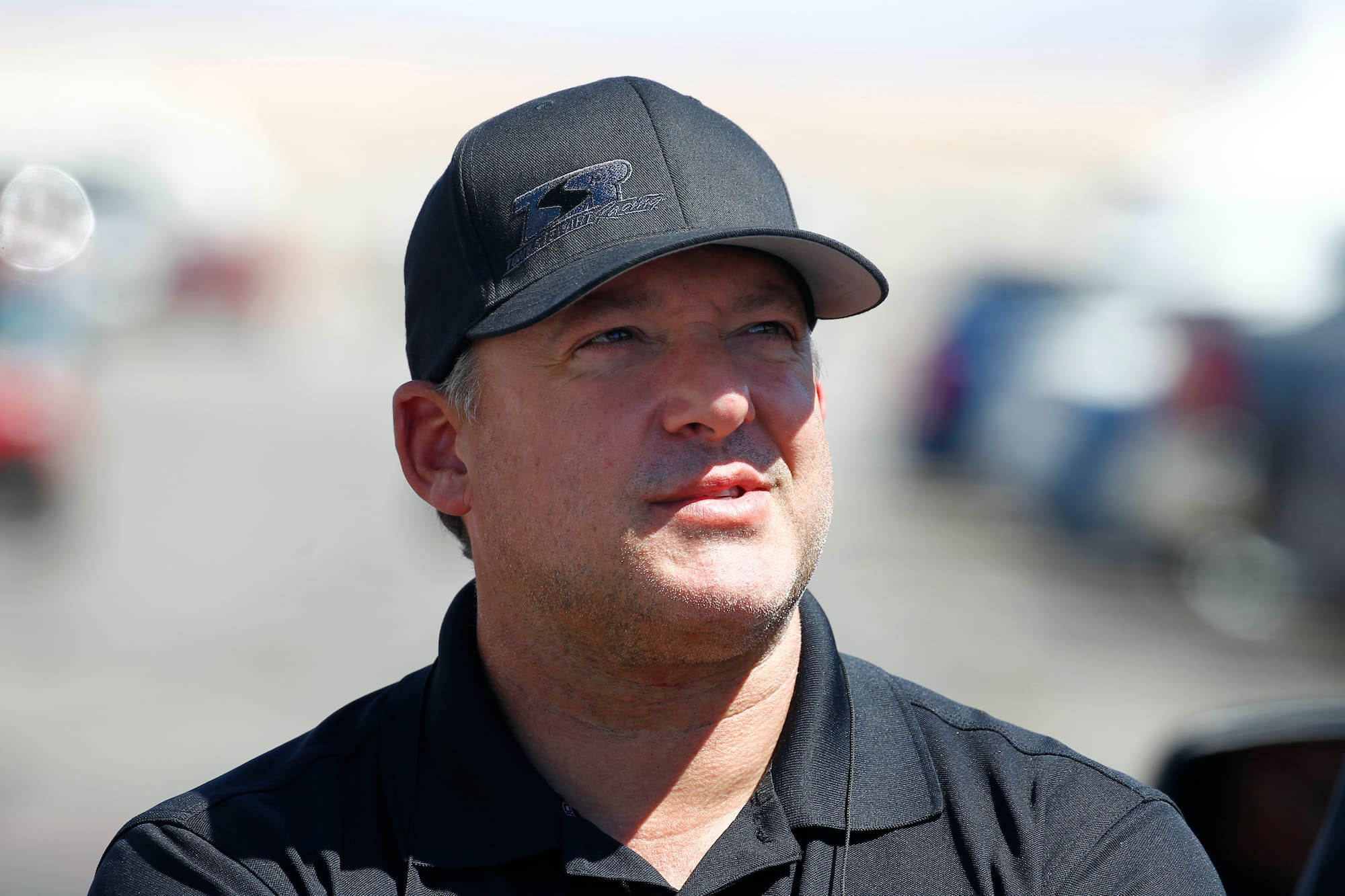 Tony Stewart Fans Not Happy With His 'Major' Announcement
Tony Stewart did not make his fans happy this week when his "major" announcement turned out to be a major disappointment.
Last week Tony Stewart sent out a teasing tweet informing his fans that he wanted to do something special for them. The Stewart-Haas Racing co-owner followed it up on Monday with yet another promise of something "major." On Tuesday, the three-time Cup Series champion finally made his announcement. His fans were majorly disappointed.
Tony Stewart tweets about 'doing something special'
Last Friday, Tony Stewart took to Twitter, where he posted a photo of him looking at the racing action on the Indianapolis Road Course, and included an intriguing comment.
"Spent a lot of time in the Indy garage looking at racecars," Stewart wrote. "It got me thinking about doing something special for the fans… #IndyCar #NASCAR #ThankYouFans"
On Monday, the NASCAR Hall of Famer added a little fuel to the speculation fire with another tweet.
"Shifting gears after an exciting weekend," he tweeted. "Speaking of winning… Fans, we've shared lots of iconic moments over the years, haven't we? Stay tuned for a major announcement tomorrow. #ThankYouFans #NASCAR #IndyCar #SRXracing #WoOSprint"
Unsurprisingly, fans threw out plenty of ideas, including adding an IndyCar team to his portfolio and, the most popular, a potential return behind the wheel.
Stewart announces he's joining NFT market
On Tuesday, Stewart didn't continue his trend and make the announcement on Twitter but instead allowed the media outlets to break the news to his fans for him.
The 51-year-old is joining the NFT marketplace where fans can purchase digital collectibles that celebrate his career with artistic designs that are paired with real-world experiences and autographed memorabilia. 
"I'm just a guy who loves to race, starting from my early days racing go-karts on dirt, I have always appreciated how you – my fans – have supported me from midgets and sprint cars to the Indy Racing League to 18 collective years behind the wheel of the #20 and #14 cars at the Cup level," he said on the intro page of the website. "It was always a privilege to be considered 'the People's Champion.' 
Your support and loyalty carried to the teams I am so lucky to be a proud owner of. Whether it be on social media, YouTube, or at-track, I am always looking to find new ways to bring you closer to the sport both you and I love so much. I am very excited about this next new, fun chapter of fan access, experiences, and collectibles. This should be a fun ride. I hope you like it. I really enjoyed building this for YOU."
Fans not happy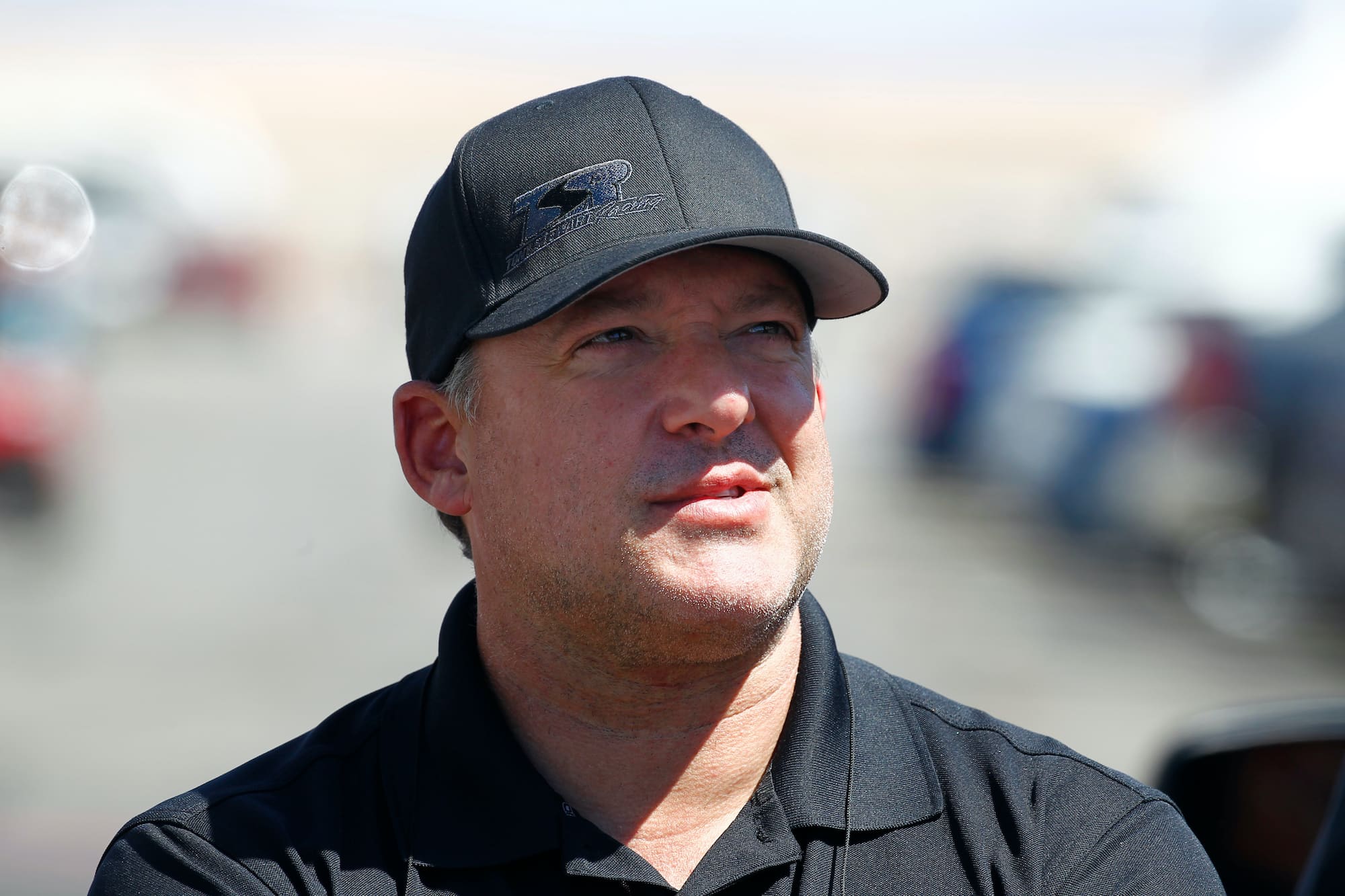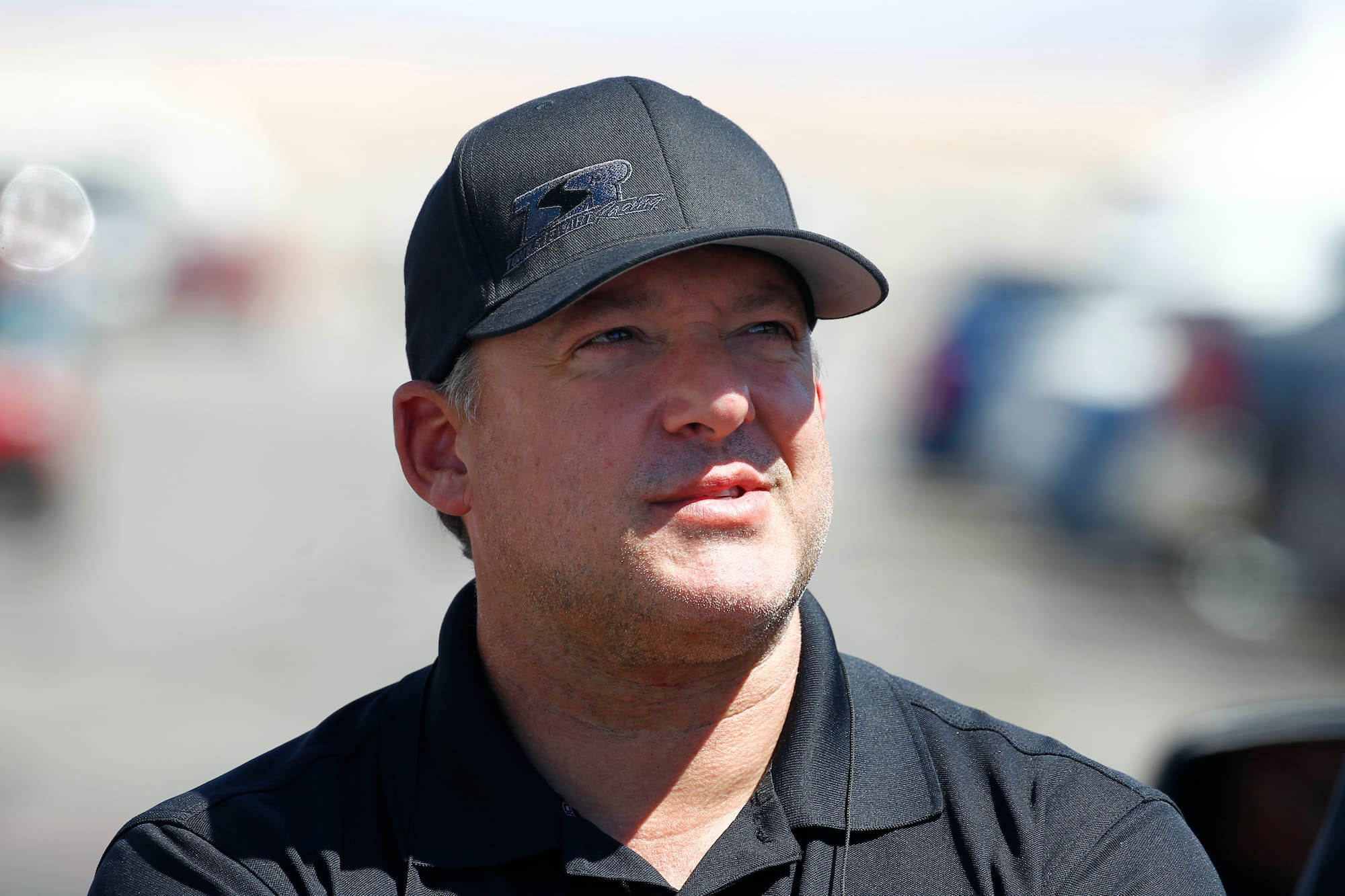 Stewart's announcement obviously wasn't what his fans were hoping for or expecting. And they made that abundantly clear.
"That was his 'BIG' announcement? A scam?," wrote one fan on Twitter. "Has he seen the pathetic sales of NFTs in NASCAR? Some tracks have been offering NFT purchases and the sales have literally been in the single digits."
"This is the major announcement? Lol. Embarrassing," another fan wrote.
The majority of the comments were on the negative side while others simply asked for an explanation of NFTs.
Stewart's fans will always appreciate what he accomplished on the track and in his postrace career as a team owner. However, that doesn't mean they'll purchase anything and everything he puts out for sell. They made that clear.  
Like Sportscasting on Facebook. Follow us on Twitter @sportscasting19 and subscribe to our YouTube channel.