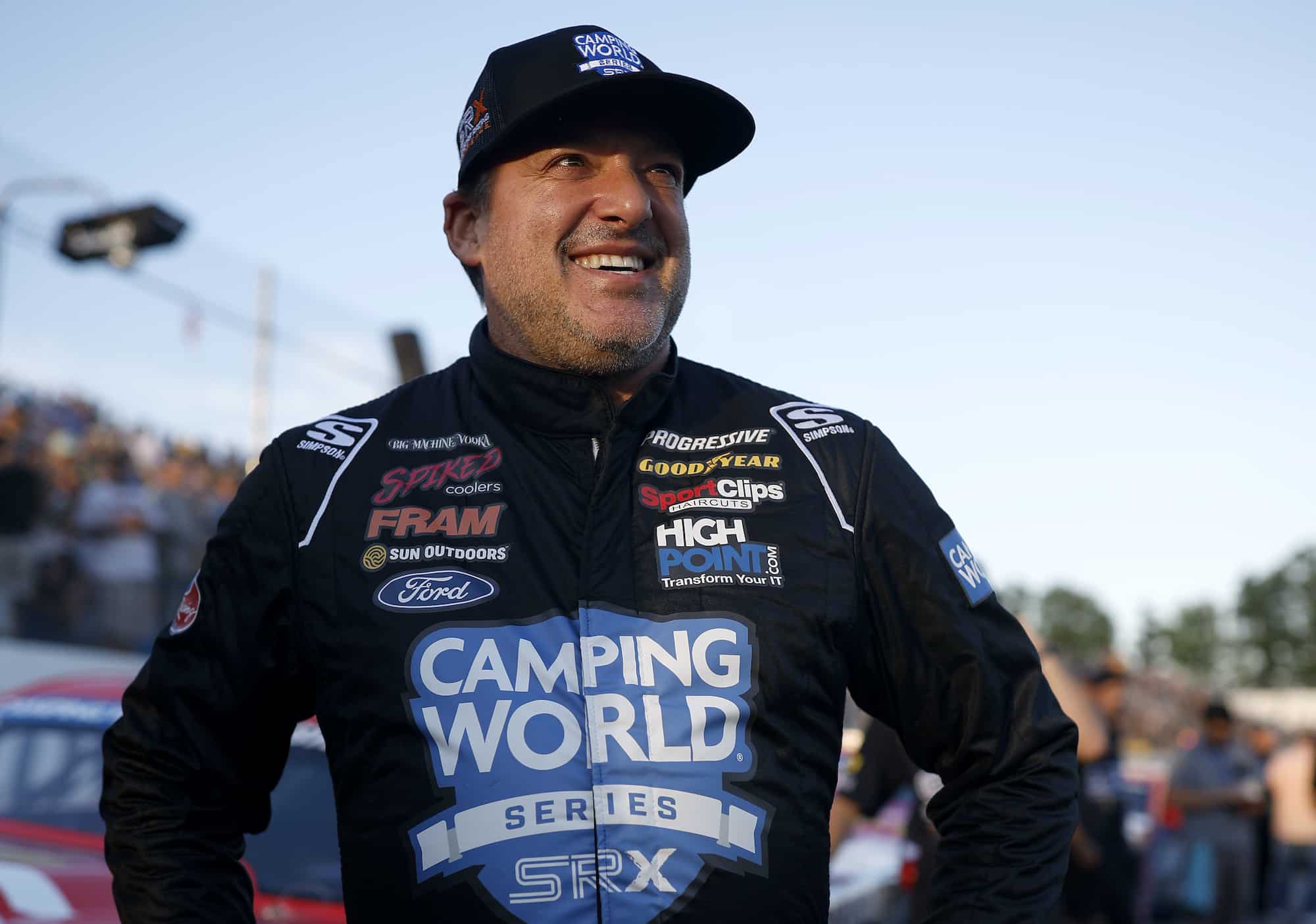 Tony Stewart Just Dropped Hint and It Could Be Fulfillment of Commitment to Future NASCAR Race That Got Ruined by Pandemic
Tony Stewart posted an intriguing tweet this week about "doing something special for fans" and it could potentially be the fulfillment of his commitment to a specific race that was ruined by the pandemic.
Tony Stewart is known to everyone as a racer, but in his post-racing days, he's proven to be quite a successful businessman. His Stewart-Haas Racing team, despite struggles the past two seasons, is still considered one of the top teams in the Cup Series garage. He launched the SRX Series last year and a two-car NHRA team in 2022. 
This week, the three-time Cup champion posted a tweet, suggesting he planned on "doing something special for the fans." Unsurprisingly, fans immediately began speculating on what he meant, including a possible return behind the wheel. It just might be the fulfillment of a race commitment he made a couple of years ago that got cancelled by the pandemic.  
Tony Stewart tweets about 'doing something special for fans'
Last weekend, Tony Stewart was in town to watch his SHR Cup Series team compete for a second season on the Indianapolis Road Course. He couldn't have been too pleased with the results, with only one driver finishing in the top 20, Cole Custer scoring ninth.
This week, Stewart took to Twitter, posted a photo from Indy with him pensively looking at the racing, and included a thought-provoking remark.
"Spent a lot of time in the Indy garage looking at racecars," Stewart wrote. "It got me thinking about doing something special for the fans… #IndyCar #NASCAR #ThankYouFans"
Fans speculate on Stewart's comment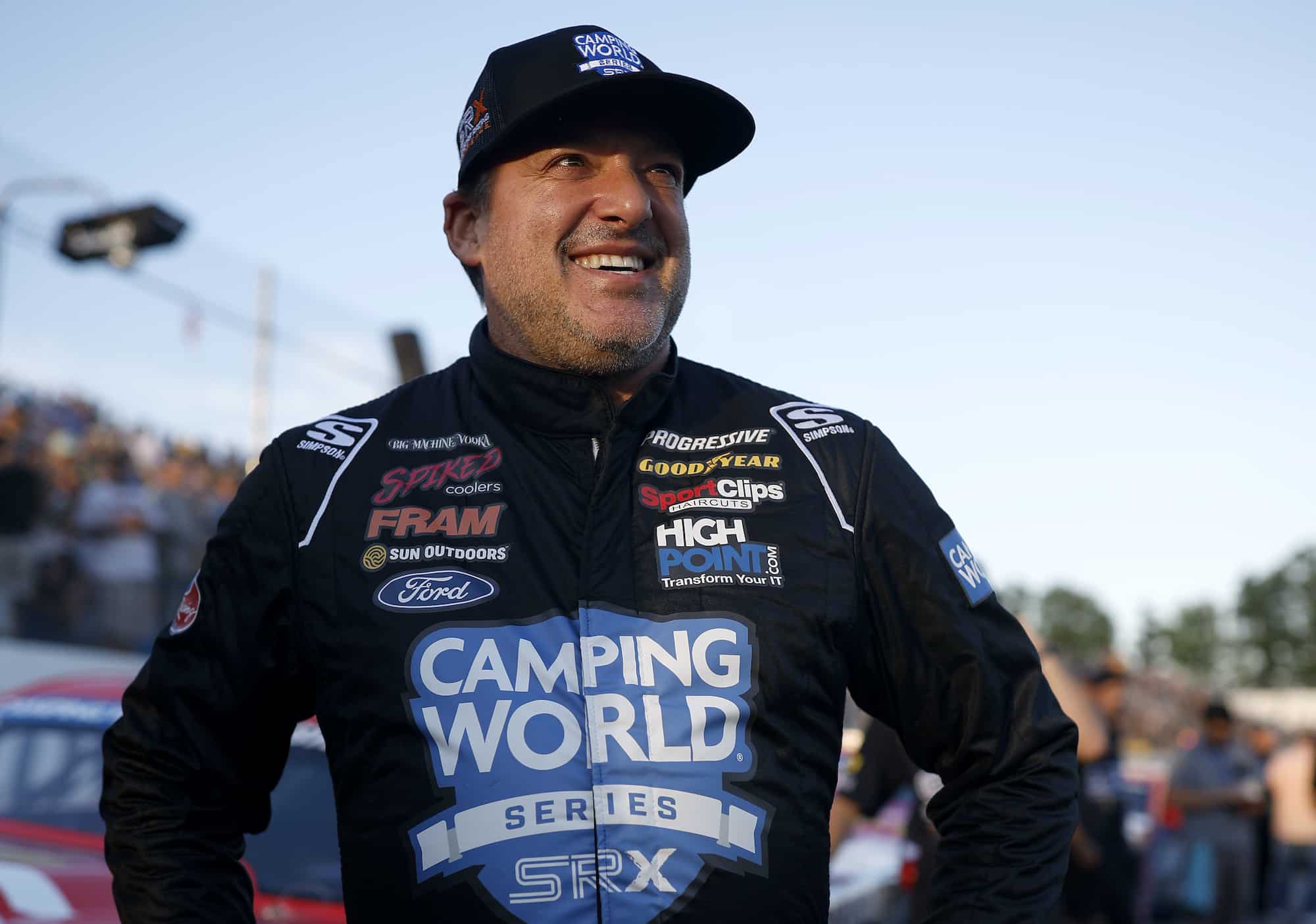 With such a teasing tweet, many of Stewart's fans responded, positing their interpretation of his comments, which ranged wildly. 
"Mr. Penske offer still valid?" one fan replied, including a 2012 article where Roger Penske offered Stewart a chance to drive in the Indianapolis 500 the following year.
"It's only a matter of time before you open an IndyCar team, right? It seems like the natural progression of Stewart-Haas," wrote another, suggesting that he might be adding another race team to his portfolio.
"Imagine if Tony doing the double," wrote one person, which Stewart did in 1999 and 2001 when he raced the Indianapolis 500 and Coca-Cola 600 on the same day. 
What is likeliest to happen?
In Stewart's tweet, he included the hashtags "IndyCar" and "NASCAR." With the accompanying photo taken this past weekend when IndyCar and NASCAR both raced at Indianapolis, could it mean that the driver might be considering a return and competing in one of the races next year?
It's not that far-fetched when you consider it was just two years ago that Stewart planned to run the 2020 Xfinity Series debut on the Indianapolis Road Course. In March 2020, he confirmed that he would be racing July 4th at Indianapolis, only to tweet out a change of plans a few months later when the world stopped due to the pandemic. 
"Thought I'd be doing this again @IMS on Saturday, but COVID and logistics got in the way," he tweeted. "Maybe another time…"
Could this be the time? 
Like Sportscasting on Facebook. Follow us on Twitter @sportscasting19 and subscribe to our YouTube channel.