NASCAR Fans Now Have Unique Opportunity to Add Digital Collectibles to Their Memorabilia Collection
NASCAR fans will now have the opportunity to collect digital memorabilia with the launch of a new website that offers NFTs.
NASCAR fans are known for collecting memorabilia. Whether it's a race ticket, program, hero card, hat, or die cast, these racing enthusiasts willingly spend their hard-earned money to show their support and memorialize their favorite Cup Series driver. Those same fans now have an opportunity to add a unique, digital option to their collection, thanks to Speedway Motorsports Inc. 
Speedway Motorsports drives NASCAR into digital collectibles market
NASCAR fans recognize Speedway Motorsports Inc. (SMI) as an organization that has been an integral part of the sport since 1960, when it hosted the first race at Charlotte Motor Speedway. The organization currently owns and operates seven additional tracks, including Bristol, Atlanta, Las Vegas, Sonoma, Texas, Kentucky, and New Hampshire. 
SMI has always been a leader in NASCAR, and this week the company made another cutting-edge move, driving the sport and its fans into the relatively new market of the non-fungible token or NFT. 
The NFT is a digital collectible (image or video) that is officially licensed and recorded on the blockchain that confirms proof of ownership. It is used by major sports leagues, including the NBA, NFL, and NHL.
How can NASCAR fans get NFTs?
SMI, in partnership with GigLabs, created the site RaceDayNFT.com, which will sell NASCAR-themed NFTs.
"From die casts to souvenir programs to hero cards, collectibles have been a way for NASCAR fans to connect with their favorite sport for decades," said Mike Burch, chief strategy officer with SMI. "Now RaceDayNFT.com will be a user-friendly digital marketplace created to buy, sell and auction the next generation of collectible merchandise."
On Monday, the first item of the Bristol collection made available in the marketplace was 10,000 commemorative ticket NFTs, which included 500 randomly selected golden ticket NFTs for the upcoming race at Bristol Motor Speedway. The tickets, which are not valid for admission to the Sept. 18 race, feature the Bass Pro Shops logo between a pair of cars with the Bristol Motor Speedway logo in the foreground and an image of the track in the background. 
There are three additional components in the Bristol collection (the same will be done at upcoming SMI tracks), and they include a limited edition NFT available for purchase, and an "At The Track" NFT fans attending the races can claim on the property. 
The rarest of the NFTs in each collection are two collectible "Winners Edition" coins that will be issued after each race. The race winner will receive one, and an identical version will be auctioned off to the highest bidder.
NASCAR NFTs is the memorabilia of the future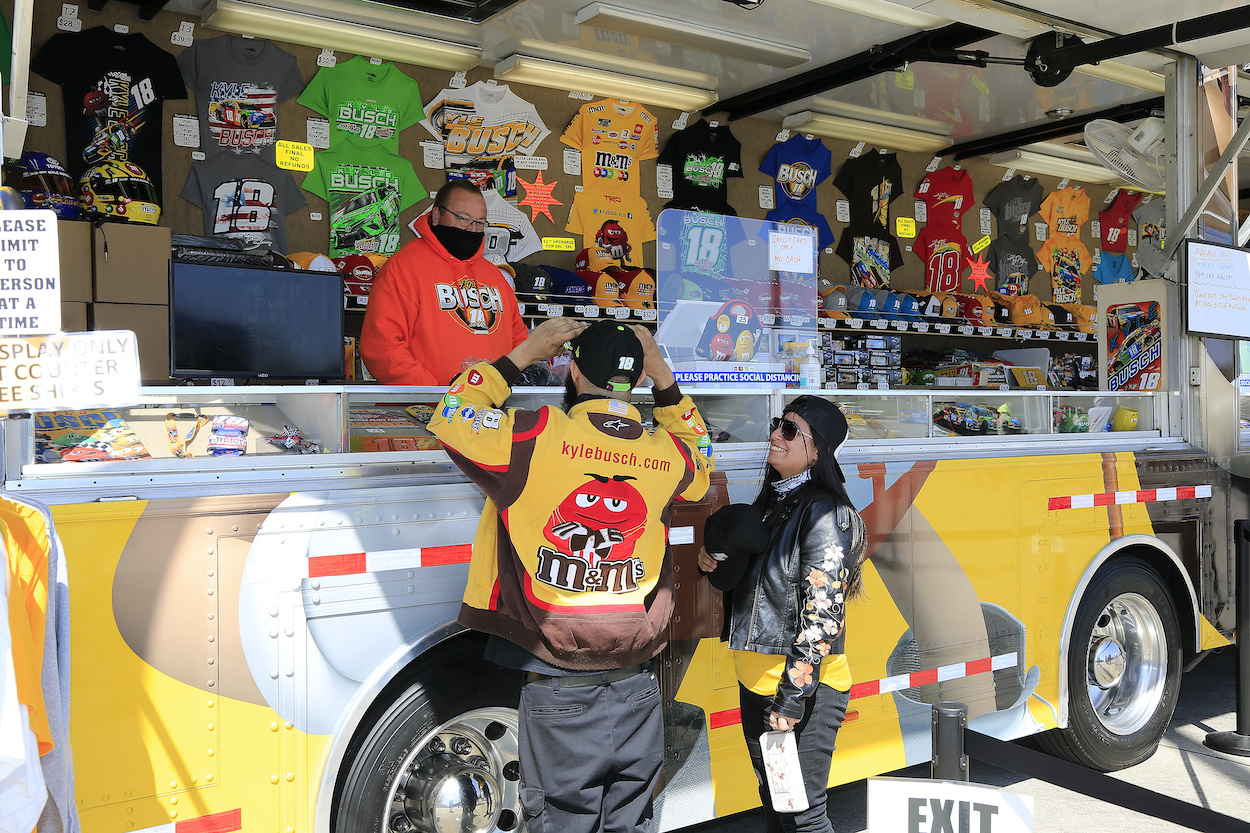 NFTs have effectively reinvented the collectibles industry in the world of sports. Instead of a simple trading card, now collectors can get a digital trading card, signed sports memorabilia, or video clips. All of it is obviously geared toward the younger, more technologically savvy fan. This falls in line perfectly with NASCAR's efforts to expand its footprint and develop a new crop of fans. 
"I think that the way that they build a community around [digital collectibles] is what really will give these NFT projects the longevity that they need and that they're capable of," Xfinity Series driver Landon Cassill told USA Today.
NASCAR fans have grown accustomed to digital tickets and digital race programs. Digital collectibles are just another step in that same futuristic direction. With the Next Gen car debuting in just a few months, it's only appropriate that fans start the Next Gen style of collecting at the same time.  
Like Sportscasting on Facebook. Follow us on Twitter @sportscasting19.