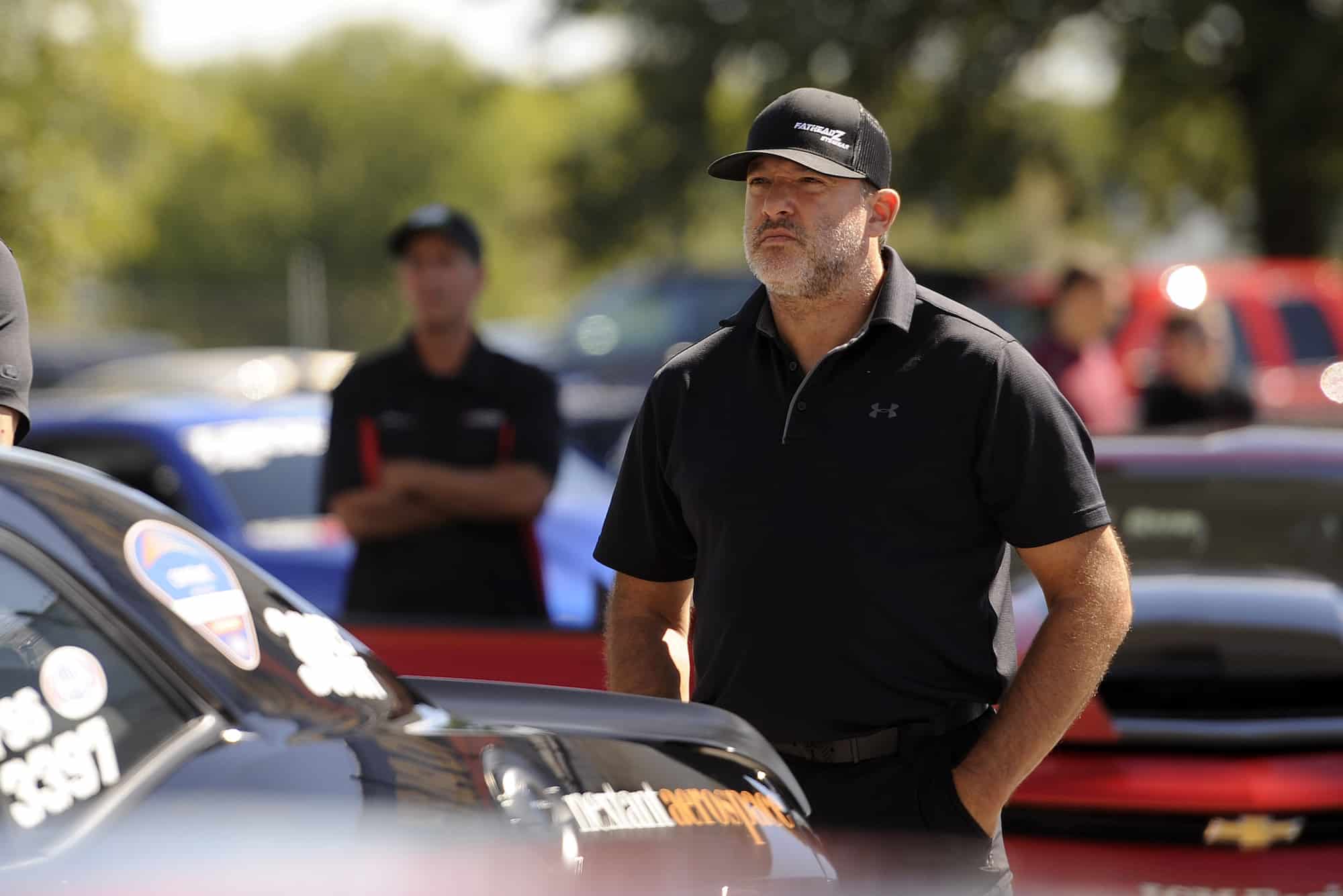 Mad Tony Stewart Bluntly Shares What He Thinks About NASCAR After His Team Received Second Major Penalty in as Many Weeks  
Tony Stewart didn't want to talk about the recent penalties handed down by NASCAR but did admit he was mad at the organization and didn't want to attend any more races because he didn't want to "waste my time."
Tony Stewart and NASCAR have a history. There were more than a few occasions during his career when the former driver would say or do something that drew the ire of the sanctioning body. 
As a team owner, you'd think Stewart wouldn't have any reason to beef with NASCAR. You'd be wrong. In each of the past two weeks, the Stewart-Haas Racing team has been on the receiving end of a pair of major penalties from the governing body. The latest — Cole Custer and his team being accused of manipulating the end of the race at the Roval — was too much for the Hall of Famer to take, and he candidly shared his thoughts on the maddening subject and how he feels about NASCAR.
Stewart-Haas Racing receives two major penalties in consecutive weeks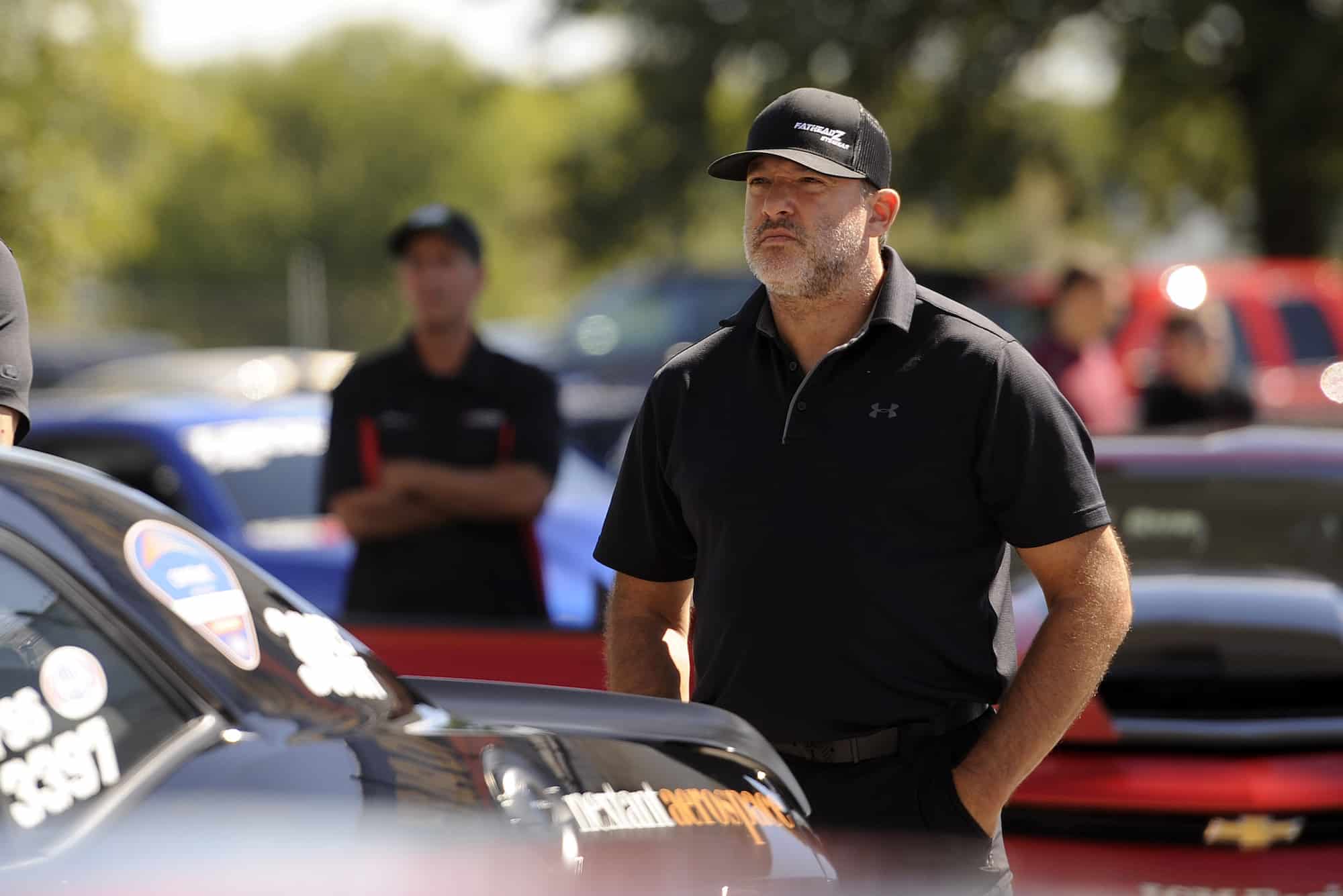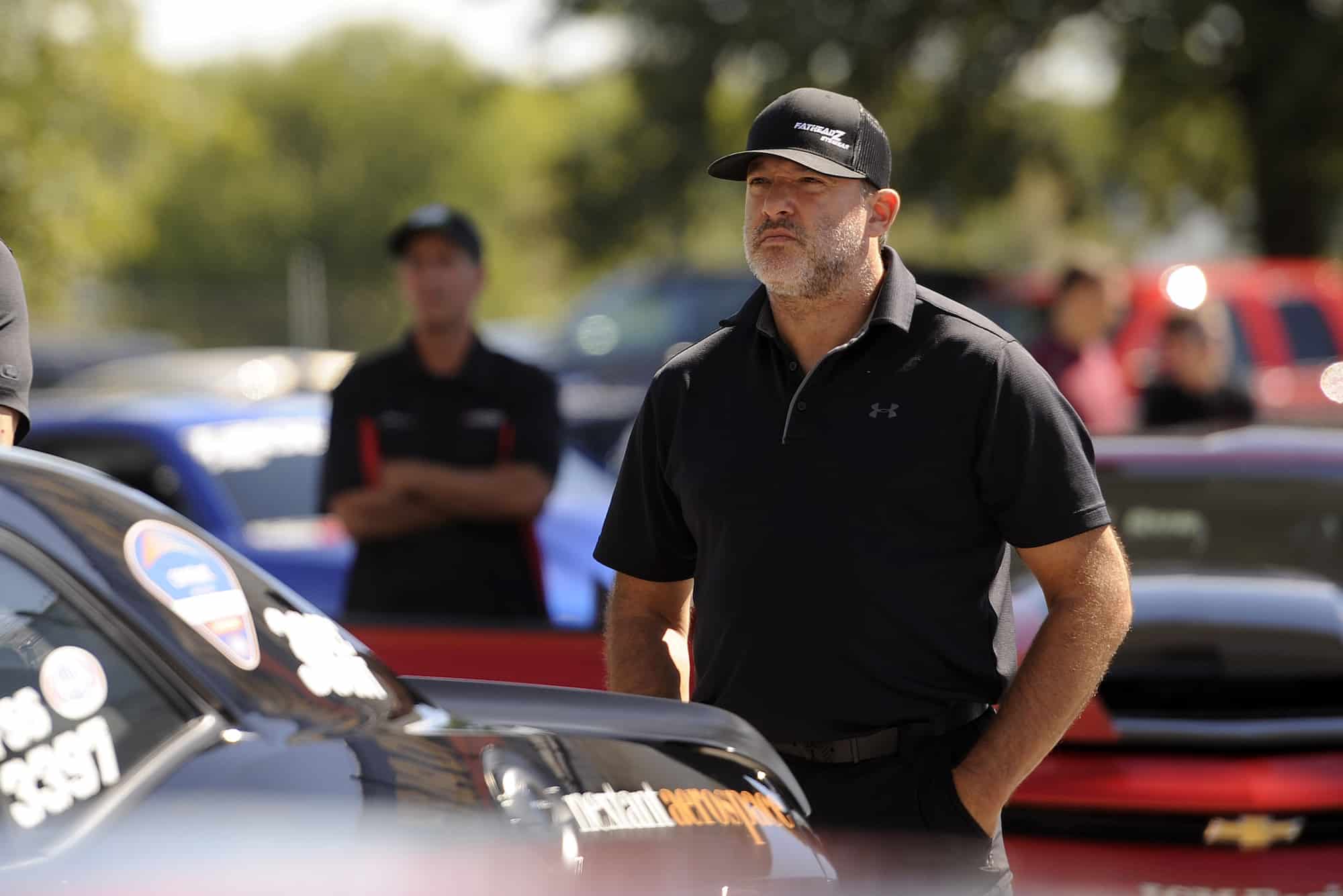 Tony Stewart hasn't publicly said anything, but it's a safe bet to assume he's been proud watching his driver Kevin Harvick challenge the powers that be lately on multiple issues with the Next Gen car. That feeling of pride, however, quickly vanished last week when NASCAR announced a major penalty for the No. 4 team after an inspection at the R&D Center identified modification of a single-sourced supplier part. The end result was the loss of 100 driver and owner points, and crew chief Rodney Childers received a $100,000 fine and four-race suspension. 
Not surprisingly, fans drew a correlation between Harvick's outspokenness with the random inspection and penalty. Unfortunately for Stewart and Co., NASCAR was just getting started.
This week, the sanctioning body went after SHR again for an even more questionable reason, fining Cole Custer $100,000 and docking him 50 points, plus handing down a $100,00 fine and indefinite suspension of crew chief Michael Shiplett for what NASCAR identified as manipulating the finish on the Charlotte Roval last weekend, due to a blocking move for his teammate Chase Briscoe that has been commonplace for years.  
Tony Stewart expresses unhappiness with NASCAR
On Tuesday, Stewart shared how he felt about his team's recent punishments on Twitter.
"Looking for a new weekend hobby (something not south eastern based) if anyone has any ideas," he tweeted. "Something low drama and relaxing preferably."
A day later, while at Texas Motor Speedway, promoting an event that raises money for Speedway Children's Charities in Texas, the former driver was asked about the recent penalties.
"I'm not going to talk about it," Stewart said. "I'm so mad at NASCAR right now, I'm not talking about it."
Stewart did talk about his plans of staying in Texas this weekend for the NHRA Texas Fall Nationals in Ennis, where he has a car in each of NHRA's top two divisions.
"Super glad I'm going drag racing this weekend," he said. "If it weren't for the fact that I've got a couple of appearances that I have to make, I wouldn't be in another NASCAR race the rest of the year. Wouldn't waste my time."
What a difference a year makes
While Stewart is justifiably unhappy with two of his teams receiving massive penalties in the last few weeks, it's certainly a far cry from where the organization was just a year ago. Last August, with the organization struggling to find speed and contend, the co-owner candidly shared his frustration. 
"It's not been a season that we're proud of by any means," Stewart said. "We definitely have a problem in our organization, and it's not with people. But there's something that we're missing on that's cost us the entire season up to this point and we can't find it, but we know there's something fundamentally wrong. So it's frustrating because we're all sitting there scratching our heads trying to figure out what is wrong and what's going on."
This year, with the new Next Gen car, the team has performed at a much higher level and has three wins to show for it. Harvick made the playoffs but was eliminated early. Briscoe is through to the Round of 8. 
Despite that season turnaround and overall team success, there's no doubt it's been dampened in recent weeks by NASCAR's heavy hand and the latest chapter of Stewart's beefy history with the sanctioning body.
Like Sportscasting on Facebook. Follow us on Twitter @sportscasting19 and subscribe to our YouTube channel.