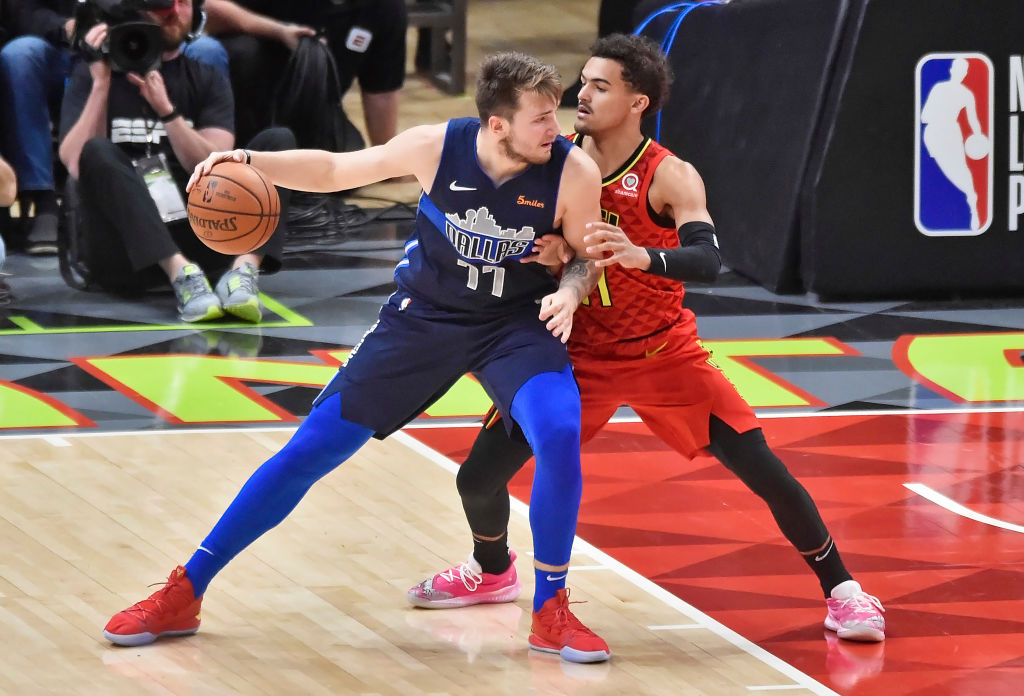 Trae Young Just Wants Everyone to Stop Asking Him About Luka Doncic
Trae Young and Luka Doncic were traded for each other on draft day, and Young would appreciate it if everyone stopped comparing them.
The 2018 NBA draft was full of intrigue and the chance for several players to make an impact on their teams at the top of the draft. Although many viewed DeAndre Ayton as the consensus No. 1 overall pick, Oklahoma guard Trae Young and international phenom Luka Doncic both made a claim for the spot.

Young and Doncic will forever be linked after a draft-day trade saw them swap teams, but Young doesn't want it to define each player's potential legacy. Today we will look at that trade, Young's comments, and how each player has done in their sophomore season.

Draft day trade — both winners?
On the night of the draft, the Dallas Mavericks sent the No. 5 pick — Trae Young — and a 2019 first-round selection to the Atlanta Hawks for the No. 3 pick, which was Luka Doncic. The Mavs believed Doncic was their next great international superstar, after watching Dirk Nowitzki lead the team to an NBA championship during his Hall of Fame career.

Atlanta viewed Young as the next sharpshooting point guard in the mold of Steph Curry, and Hawks GM Travis Schlenk had a clear view of Curry after spending years in the Warriors organization.

Luka Doncic and Trae Young battle for Rookie of the Year
Although the Suns were happy with Ayton, who was becoming a double-double machine, and the Grizzlies also felt they had a star in the making in Jaren Jackson Jr., there's no denying the 2018-19 season belonged to Trae Young and Luka Doncic. Marvin Bagley of the Sacramento Kings was the No. 2 pick but had a pretty quiet season.

From the start of the season, Doncic looked like he belonged in the NBA. Going toward the All-Star game, we were surprised he didn't make the team, even though he averaged 21-7-7 heading into it, numbers better than East representative Ben Simmons.

Doncic played very consistently on the offensive end of the floor for most of the season. He finished with averages of 21 points, nearly eight rebounds, and six assists per game.

Although Trae Young started off slow, he turned things up around the time of the All-Star break. He averaged 25 points and nine assists per game after the break and shot 32% from 3-point range. For the season, he averaged 19 points and eight assists, while making the All-Rookie team and finishing second to Doncic in Rookie of the Year voting.

What Trae Young said about the Luka Doncic comparisons
Both Doncic and Young entered year two with high expectations. Lost in the clamor of Doncic breaking Michael Jordan records is the fact that Young is having a stellar sophomore season. Still, he'll always be tied to Doncic thanks to the draft-day trade, and here's what Young had to say about comparisons about their careers in an ESPN interview: 

"For me, it bothers me. I just love playing basketball; I know he does. So it bothers me because it's annoying just getting asked about it all the time. But I know it comes with it. I didn't ask for it to happen, but it happened. It's two totally different situations, two totally different players. He's playing well, I'm playing well. Just let it be."

Chances are, Young will hear comparison to Doncic throughout his career. Still, even if he never becomes a better player than Doncic, Young is in the process of building a very solid NBA career.
How have they looked this season?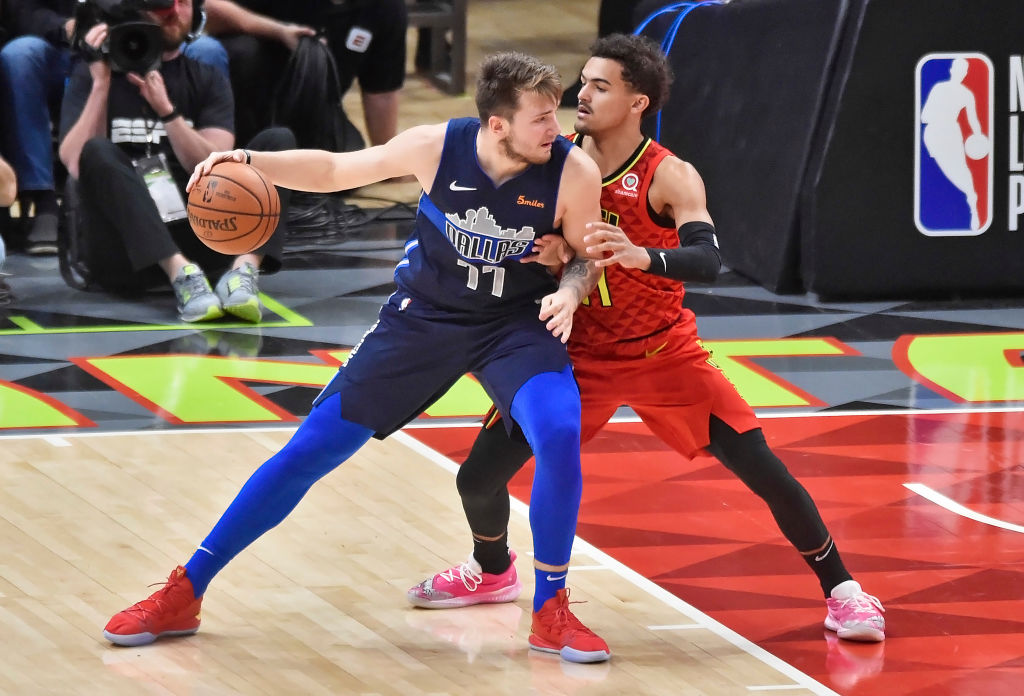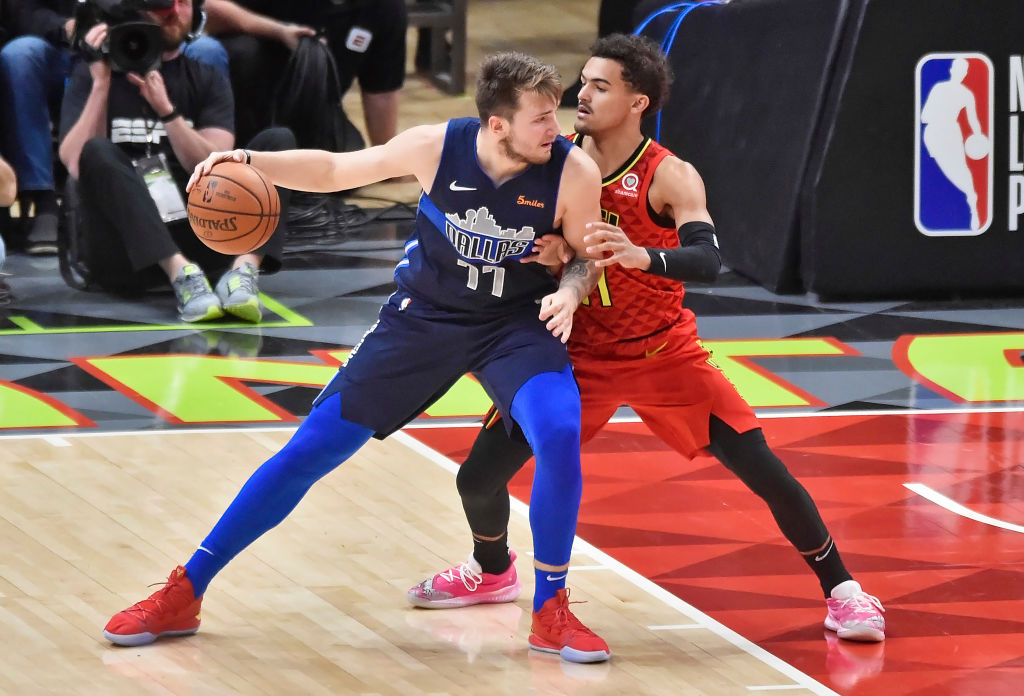 So far this year, both players have been phenomenal. Young is averaging 28 points and more than eight assists per game while shooting an amazing 38% from 3-point range. The wins haven't come (Atlanta was 6-18 through 24 games), but it's not for lack of effort for Young. The Hawks have dealt with injuries all season and also have John Collins dealing with a 25-game suspension, which hurts their frontcourt depth. 

Could Luka Doncic win the MVP award? He is definitely in the running for it and could be the first player besides Russell Westbrook and the "Big O" Oscar Robertson to average a triple-double for an entire season. His stat line currently sits at 30 points, 9.8 rebounds, and nine assists per game. We believe he has an opportunity to do it, even in a loaded Western Conference. 

Trae Young may never overtake Luka Doncic as the best player in the 2018 draft, and that's OK with Young. We think both players will be All-Stars this season, and both are on the path to enjoying stellar careers.