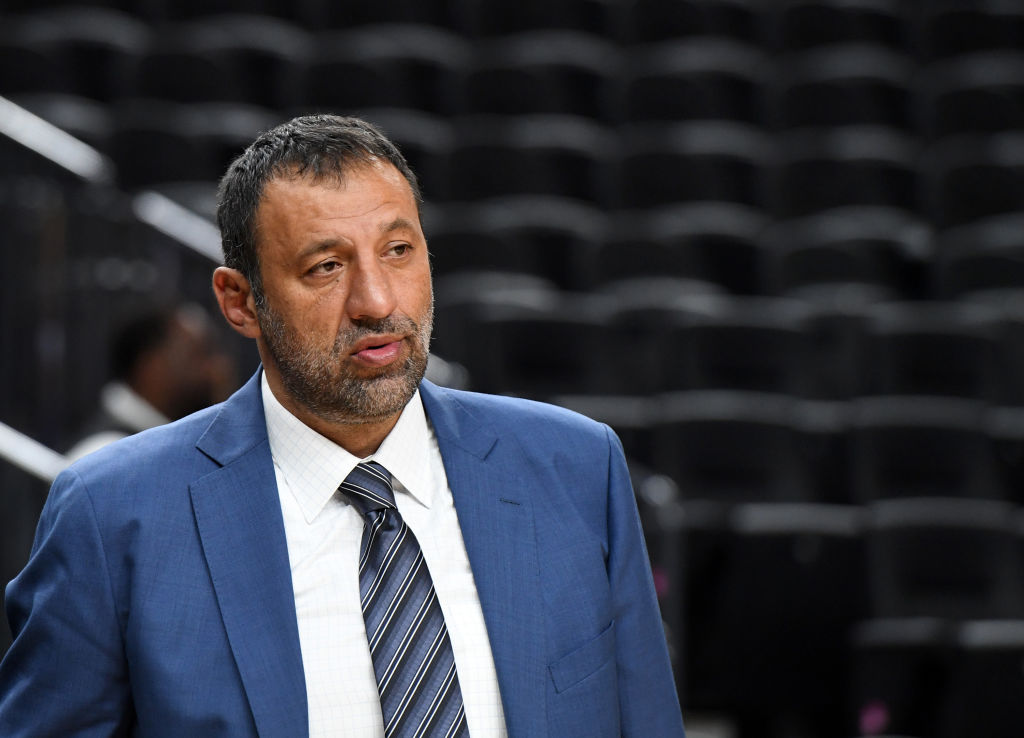 Vlade Divac's Worst Blunder as Kings GM was Passing on Luka Doncic for a Foolish Reason
Vlade Divac doesn't have a great track record as Kings' GM, and passing on Luka Doncic for a foolish reason might be his worst mistake.
When it comes to famous former Sacramento Kings players, Vlade Divac is easily one of the top-10 in the franchise's history. He was one of the NBA's best passing big men, and he helped usher in a new era of Kings basketball alongside Jason Williams, Chris Webber, and Peja Stojakovic. Divac has been a part of the Sacramento front office since 2015, and he's been in control as one of the league's most productive franchises turned into a laughingstock. There's no bigger blunder than the one recently reported on an ESPN podcast. Today, we will go over that major blunder and figure out why the Kings passed on Luka Doncic in the 2018 NBA draft.

Vlade Divac's blunders with the Kings
We will discuss Vlade Divac's reasons for passing on Luka Doncic in a moment, but first, let's focus on his missteps in the draft and the front office. The Kings are on their third coach in four seasons with Divac in a position of power, with Dave Joerger getting the ax at the end of last season, only to be replaced by another coach who was fired in Luke Walton.

Since Divac took over in March of 2015, the team has drafted five players in the top-10, with only two remaining on the team — De'Aaron Fox and last year's No. 2 pick, Marvin Bagley. 

He traded away Zach Collins and Marquese Chriss and let Willie Cauley-Stein walk in free agency this past offseason.

The Kings can't enter their rebuilding phase without getting the draft picks right. Even when they do, Divac and the Kings go cheap and either trade them away before free agency or let them walk from the team.

New coaching staff already failing?
Luke Walton may not be cut out to be a head coach. While he enjoyed success during his time in Golden State while Steve Kerr recovered from back surgery, Walton has not shown he can be the type of guy that can lead a team to glory. Yet Vlade Divac hired him anyway.

Walton failed with the Los Angeles Lakers, and unlike Erik Spoelstra, who rode out the LeBron James storm his first year on the team, Walton buckled under pressure.

It was a major surprise that the Kings offered him the position. Several candidates would have been a better fit for the team's offensive scheme.

Sacramento is currently ninth and on the verge of a playoff spot in the West, but it is under .500 (as of Dec. 2). Unless the Kings can make the playoffs this season, Walton may be one and done as a coach in Sacramento.
Passing on Luka Doncic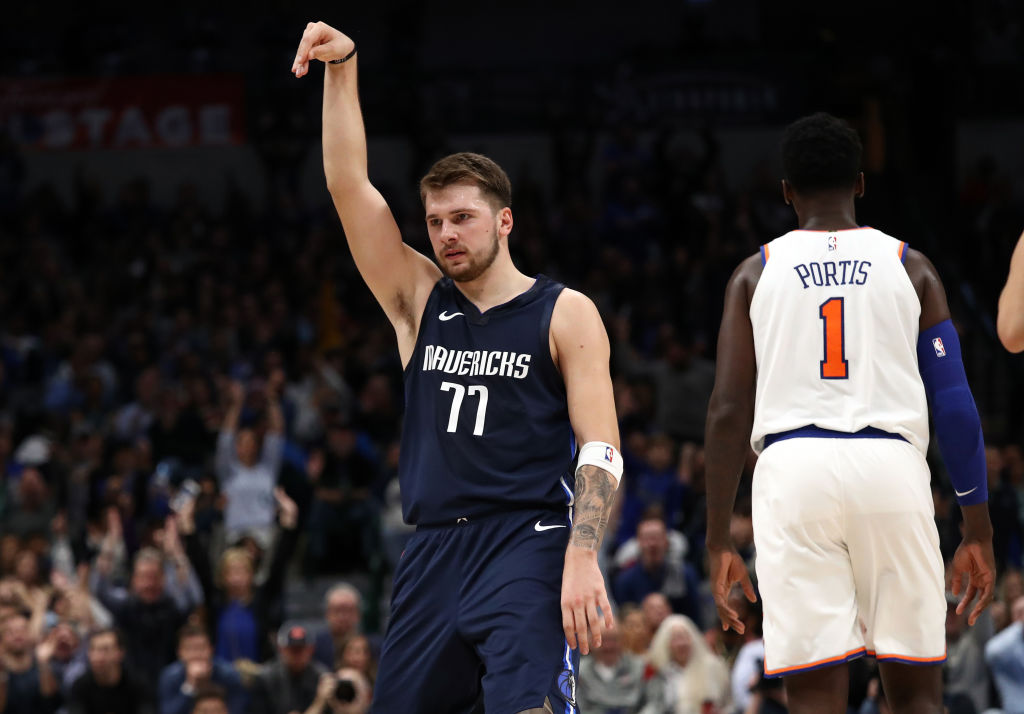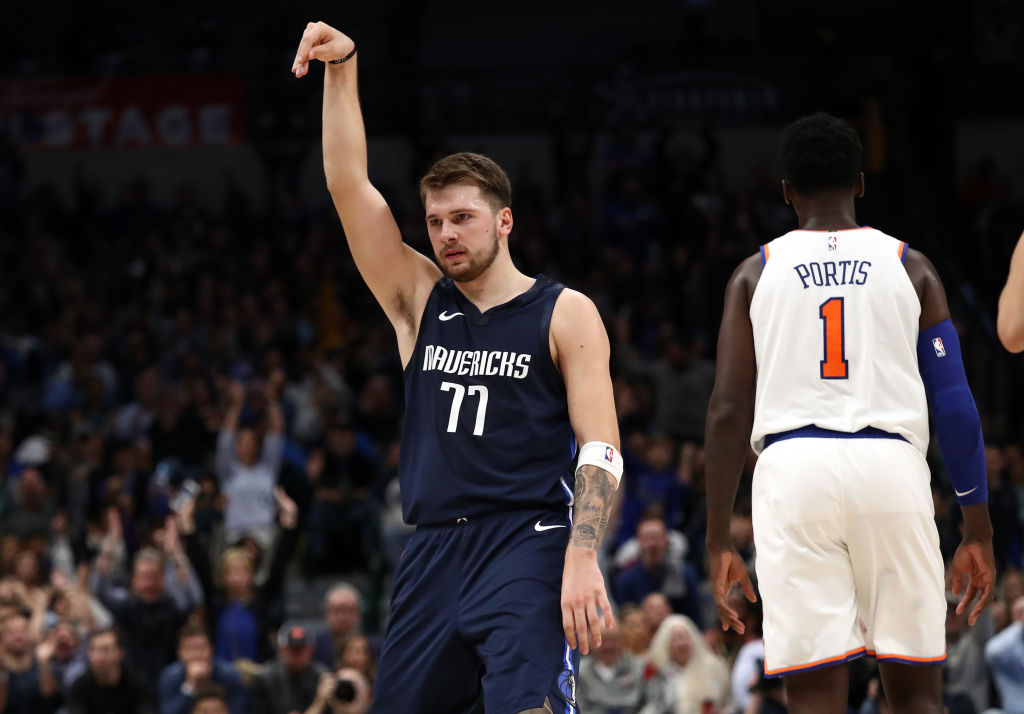 Can you imagine a backcourt pairing of Luka Doncic and De'Aaron Fox? After an excellent rookie season where he put up near All-NBA numbers, Doncic has taken his game to an MVP level in 2019. He averaged a 30-point triple-double for November and looks to be well on his way to a Hall of Fame career.
The Kings had the No. 2 pick in last year's draft, and after it was clear Phoenix was going to take DeAndre Ayton at the top, why didn't Sacramento snatch up Doncic? According to reports, it's because Vlade Divac doesn't like Doncic's father.

Speaking on The Woj podcast, Tim MacMahon had this to say about the move: 

"My understanding is that [Divac] being so close to Luka and knowing his dad so well factored into their decision. Basically, he didn't think a whole lot of Luka's dad, and the whole like father like son, well no, this is a different dude. You messed that one up, Vlade."

Whether this report is completely true or not, it still doesn't make up for the fact that he blundered by passing up on such an NBA-ready talent. Bagley has averaged nearly 15 points and eight rebounds per game for his career, but he has only played one game this season due to a broken thumb. 

Meanwhile, Luka Doncic has taken another step up from his stellar rookie season. Hindsight is always 20-20, but there's no doubt in our mind Vlade Divac and the Kings will look at this pick and regret it for a long time.