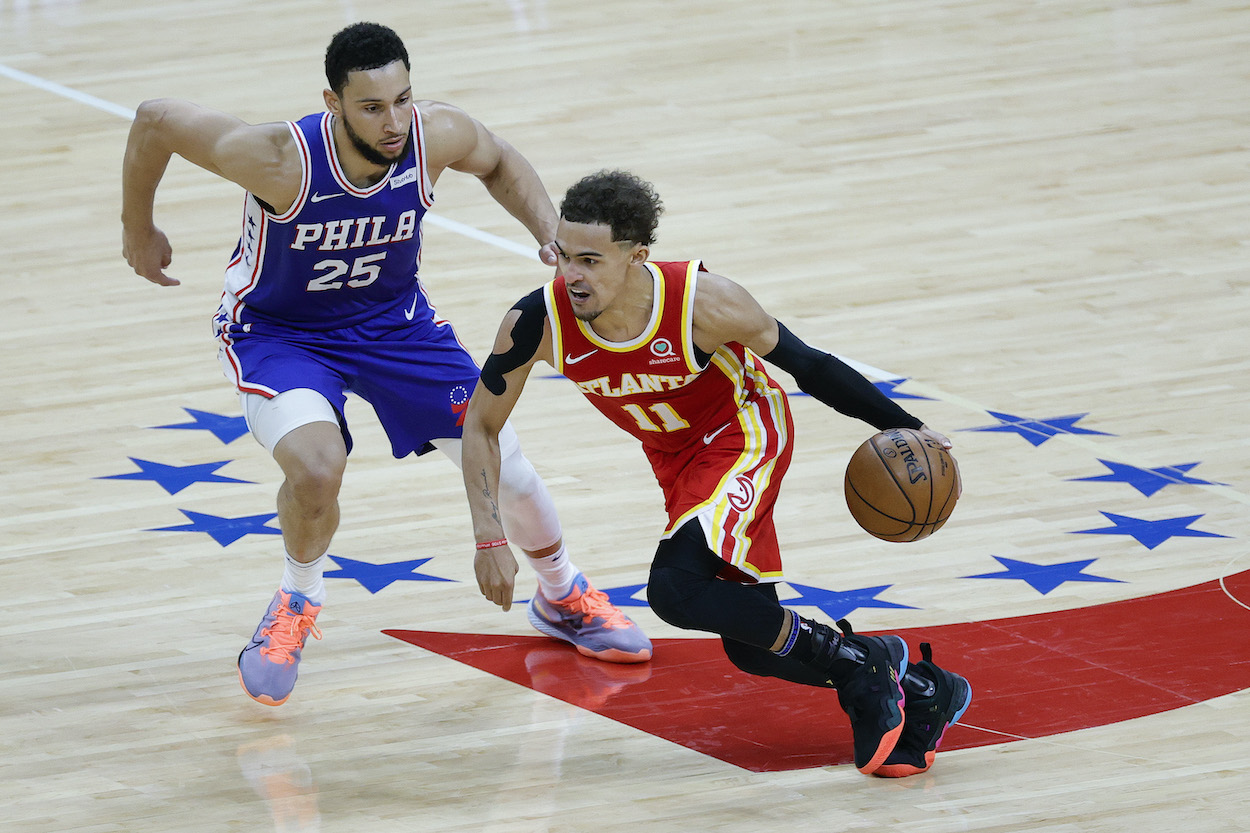 Trae Young Sticks Up for Ben Simmons: 'I Can See Where Ben's Coming From'
Trae Young witnessed the playoff series that broke Ben Simmons, but he recently stuck up for the former 76er.
No one knows the genesis of Ben Simmons' lengthy divorce with the Philadelphia 76ers better than Trae Young. The Atlanta Hawks superstar had a front-row seat to Simmons' memorable passed-up dunk in last year's playoff series that eventually led to his departure to the Brooklyn Nets.
But speaking recently about the bizarre situation, Young stuck up for his NBA rival and said he understands where Simmons' frustration is coming from.
Trae Young watched the Ben Simmons-76ers breakup up close
By now, everyone remembers the play.
In Game 7 of the Eastern Conference playoff series between the 76ers and Hawks last season, Simmons passed up a wide-open dunk with time winding down in the fourth quarter. Philadelphia went on to lose the game and the series, and Simmons immediately became the most hated man in the 2-1-5.
Simmons believed the Philly fan base wasn't going to accept him back for another year, so he requested a trade and sat out the entirety of this season until he was dealt to the Nets in a hefty package for James Harden. The 25-year-old point guard took even more heat for the way he handled his exit from the 76ers, but Young understands what led to the nasty breakup.
Young sticks up for Simmons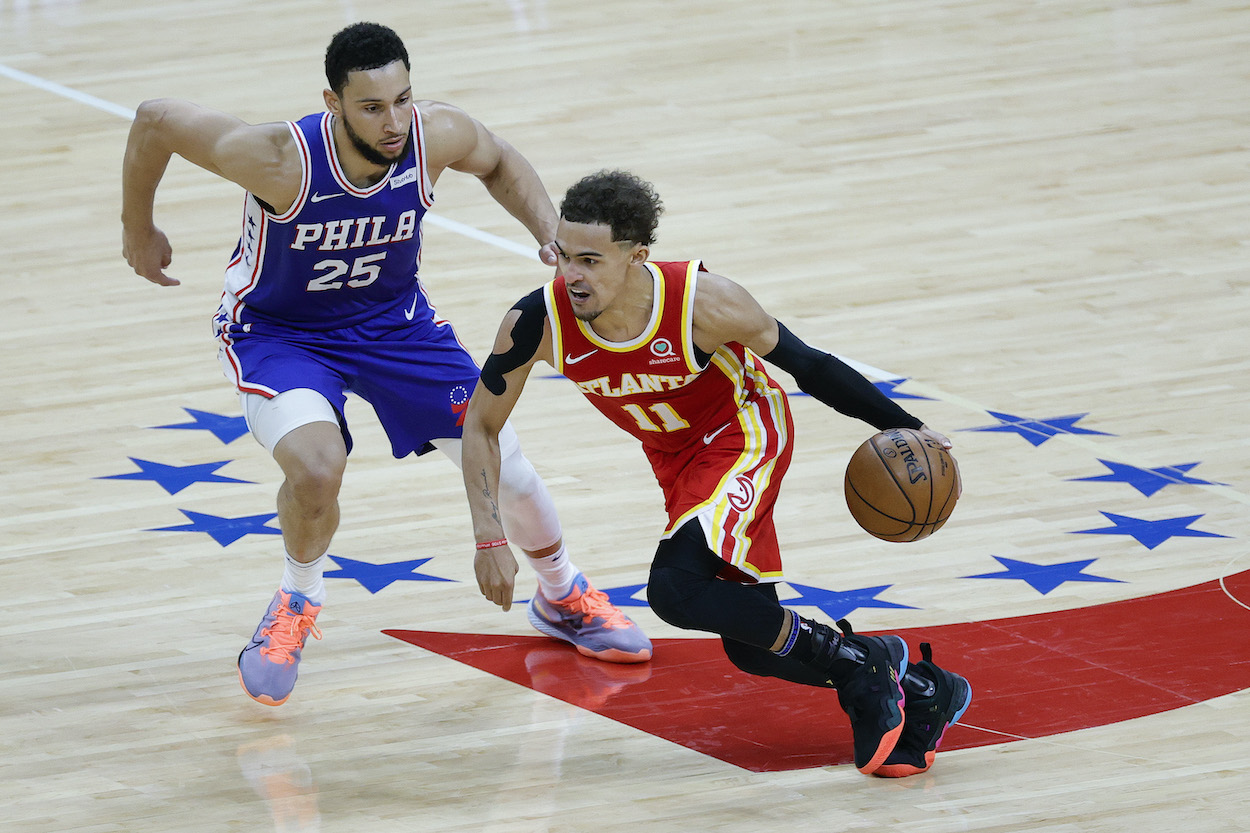 Simmons hasn't had many people in his corner over the last few months, but Young believes there are two sides to this story. Speaking recently with Sam Amick of The Athletic, Young said the fans might've been too hard on Simmons.
"I like to see things from both sides — both sides, both perspectives," Young said. "As a player, I can see where Ben's coming from (with his Sixers frustration). As a teammate, as a coach, you feel like they should always have your back. They're your brother. You're there grinding in the offseason, before the season started, and then throughout the whole season you're with each other.
"And then after the playoffs, everybody jumps on you as far as the fans, and then the team, your coach, and it feels like you just lose connection. So it's hard to really go back to that. But at the same time, I mean, we all take constructive criticism, and we all got to learn and get better in our areas of growth. … I can see it from both sides and see where both sides can be frustrated."
A fresh start for both sides
Well, the Simmons drama in Philadelphia is finally over, and he gets to start over with a new team after a wild eight months. With Kevin Durant and Kyrie Irving (for away games, at least) surrounding him on the outside, Simmons has a chance to become of the best distributors in the NBA as soon as this season.
As for the 76ers, they were able to get rid of a guy who wasn't going to suit up all year and bring in one of the best isolation scorers in league history. Combine James Harden with this MVP-caliber version of Joel Embiid, and Philly will be a force to be reckoned with in the East.
Now, if we could get a Nets-Sixers matchup in the Eastern Conference Finals, that would be very much appreciated. Make it happen, basketball Gods.
Like Sportscasting on Facebook. Follow us on Twitter @sportscasting19.