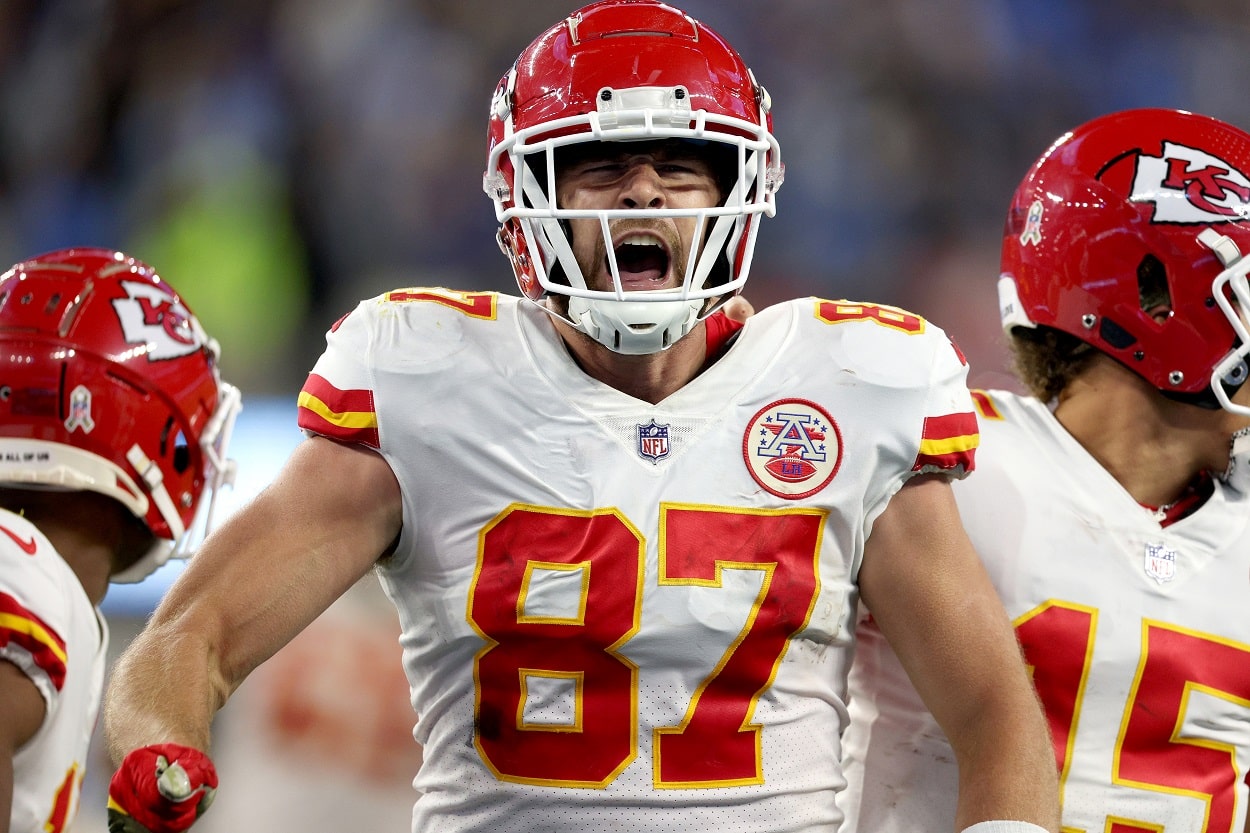 Travis Kelce's Record-Setting Performance Confirms Rob Gronkowski Isn't the Greatest Tight End in NFL History Any Longer
Travis Kelce has become the greatest tight end in NFL history.
When Rob Gronkowski initially retired, it seemed he had firmly cemented his case as the best tight end in NFL history. And while you'll still find many supporters in his corner, it's impossible to anoint the longtime New England Patriots star as the GOAT at his position. 
Saying that doesn't diminish Gronk's greatness in any way, shape, or form. 
Instead, it speaks volumes about the terrific career Travis Kelce has put together since he joined the Kansas City Chiefs as a third-round pick in 2013. Now in his 10th year with the franchise, the seven-time Pro Bowler somehow looks better than ever. 
Despite a considerable workload and the toll of playing a physically demanding position, Kelce has taken his game to another level for a Chiefs team that looks poised to make a deep run in the NFL Playoffs. As Gronk settles into what appears to be permanent retirement, his 33-year-old peer remains a nightmare to stop. 
And if last week's record-setting performance proved anything, it's that Travis Kelce isn't just the best tight end in the league right now. 
He's the greatest of all time.
Travis Kelce made history in his dominant outing in LA
It was only a matter of time before Rob Gronkowski surrendered his spot atop NFL record books to one of his contemporaries. 
And boy, did Travis Kelce manage to make history in epic fashion. 
His well-timed touchdown grab not only helped the Chiefs secure a massive win over the Los Angeles Chargers, but it also helped him move past Gronkowski for the most 100-yard games (33) by a tight end in NFL history. Kelce's clutch catch pushed his receiving touchdown total to a league-leading 11–a remarkable figure through 10 games. 
With 69 receptions for 855 yards, he's on pace to have the most productive campaign of his Canton-worthy career. Considering he's approaching his mid-30s and still has the speed and strength to torch top-flight linebackers and safeties (just ask Derwin James), Kelce's All-Pro-caliber season looks even more impressive. 
Ultimately, it's that ability to remain at the top of his game as he ages that's truly allowed him to push past a player who had an incredible peak but poor longevity.
Rob Gronkowski will have to settle for No. 2 in all-time tight end rankings
Was Rob Gronkowski a more complete player than Travis Kelce? 
You certainly won't find many people who would call the latter a great blocker. On the other hand, Tom Brady's trusted target took care of linebackers and safeties by utilizing his immense size and physicality. 
However, as outstanding as Gronk was at hauling in passes from TB12, his resume doesn't look quite as strong as Kelce's anymore. Sure, it's incredibly impressive that he recorded 92 touchdown receptions in 143 regular-season games. And Patriots fans can recall plenty of highlight-worthy plays made by No. 87 during his prime. 
Yet Gronkowski's career also included several season-altering injuries that robbed him of the ability to play football. As a result, some of his other numbers, including career receptions (521 with the Patriots; 100 with the Tampa Bay Buccaneers) and receiving yards (9,286 combined), don't measure up to Kelce. 
In six fewer games than Gronk, the Chiefs star has 152 more catches and 575 more receiving yards. Of course, it's fair to point out that Kelce has a ways to go before he overtakes Gronk's touchdown mark, but he also lost scoring opportunities to Tyreek Hill over the years. 
Plus, let's not ignore the postseason numbers, either. 
Sure, Gronkowski has hoisted the Lombardi Trophy more times, but Kelce has proven to be a menace in the playoffs. He's caught 12 touchdowns in 15 career postseason games, including four during the Chiefs' championship run. And with at least a few more playoff trips to go before he calls it a career, Kelce should only distance himself from Gronk and potentially match his number of Super Bowl rings. 
Is there anyone who can challenge Kelce for the GOAT title one day?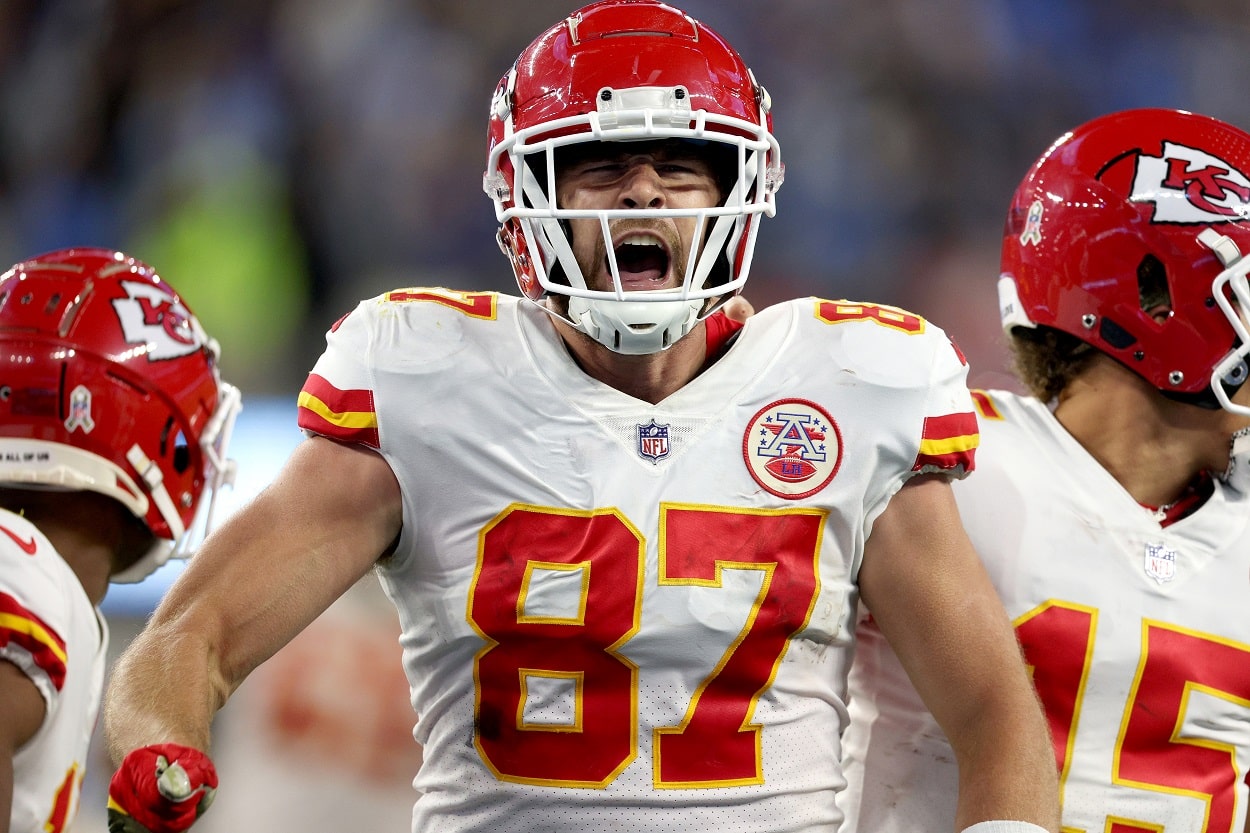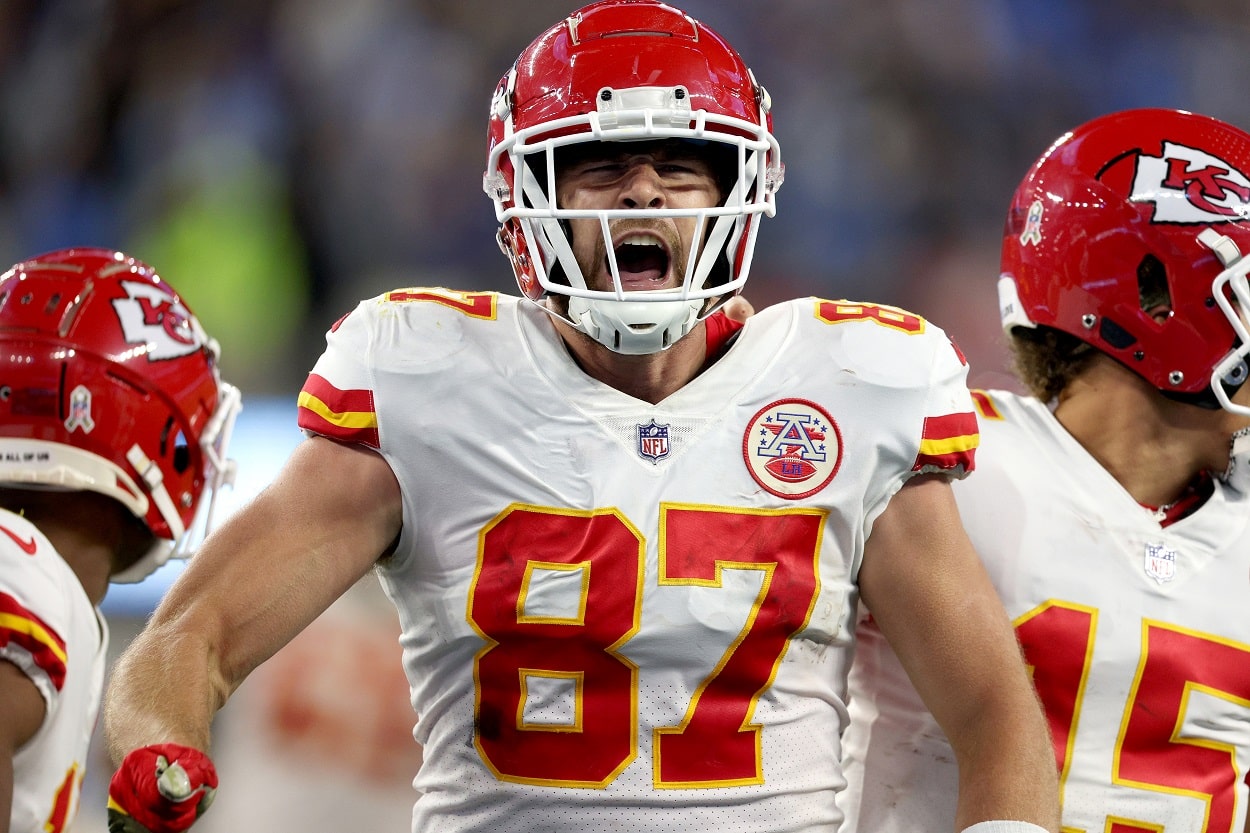 Although he's shown zero signs of slowing down, Father Time will catch up to Travis Kelce sooner than later. Still the gold standard for pass-catching tight ends, it will take a talented prospect to come remotely close to threatening his status as the GOAT. 
So, who could be in the conversation years down the line?

Despite suffering a torn MCL, Kyle Pitts has the physical tools to become a game-changing weapon. Blessed with incredible size and elite speed, he can be the focal point of the passing game for the next decade for the Atlanta Falcons. But until the franchise finds a long-term solution at quarterback, it'll be hard for Pitts to consistently make an impact. 
As for other young tight ends? 
T.J. Hockenson has a well-rounded skill set, but he seems more like a Pro Bowl talent rather than an all-time great. And given Kirk Cousins' up-and-down play and Minnesota's reliance on Justin Jefferson and Dalvin Cook, it's tough to see the former first-round pick getting enough targets to put up big-time numbers. 
Meanwhile, George Kittle has lost some of the shine that once made him look like a threat to overtake Gronkowski as the game's top tight end. Like Gronk, the San Francisco 49ers star has struggled to stay healthy. 
This season, though, Kittle has posted a rock-solid line of 33/424/4 in eight games. Those numbers are certainly nothing to scoff at, but they further prove that Travis Kelce is simply in a class of his own.
Have thoughts on this topic? Keep the conversation rolling in our comments section below.