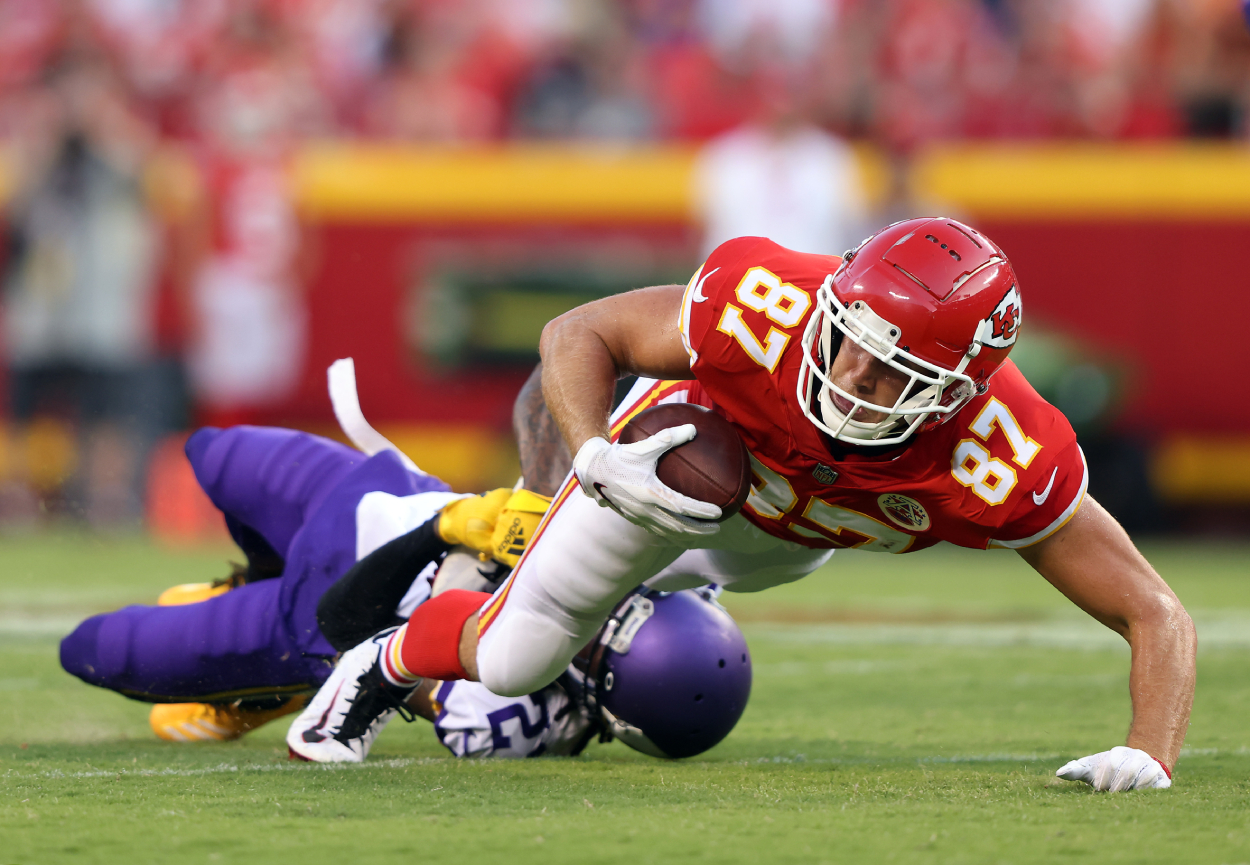 Travis Kelce Traded in His Bernie Kosar Jersey for His Kansas City Chiefs One
Travis Kelce has traded his Bernie Kosar jersey for his Kansas City Chiefs one.
Kansas City Chiefs tight end Travis Kelce hasn't forgotten his roots. He grew up in a suburb of Cleveland, Ohio, and has always remained loyal to the place he's called home. His Chiefs take on his hometown Cleveland Browns in this weekend's season opener, and the only loyalty during a three-hour window Sunday will be to his teammates and those high-octane Chiefs fans.
Travis Kelce excited to finally play in front of a packed house at home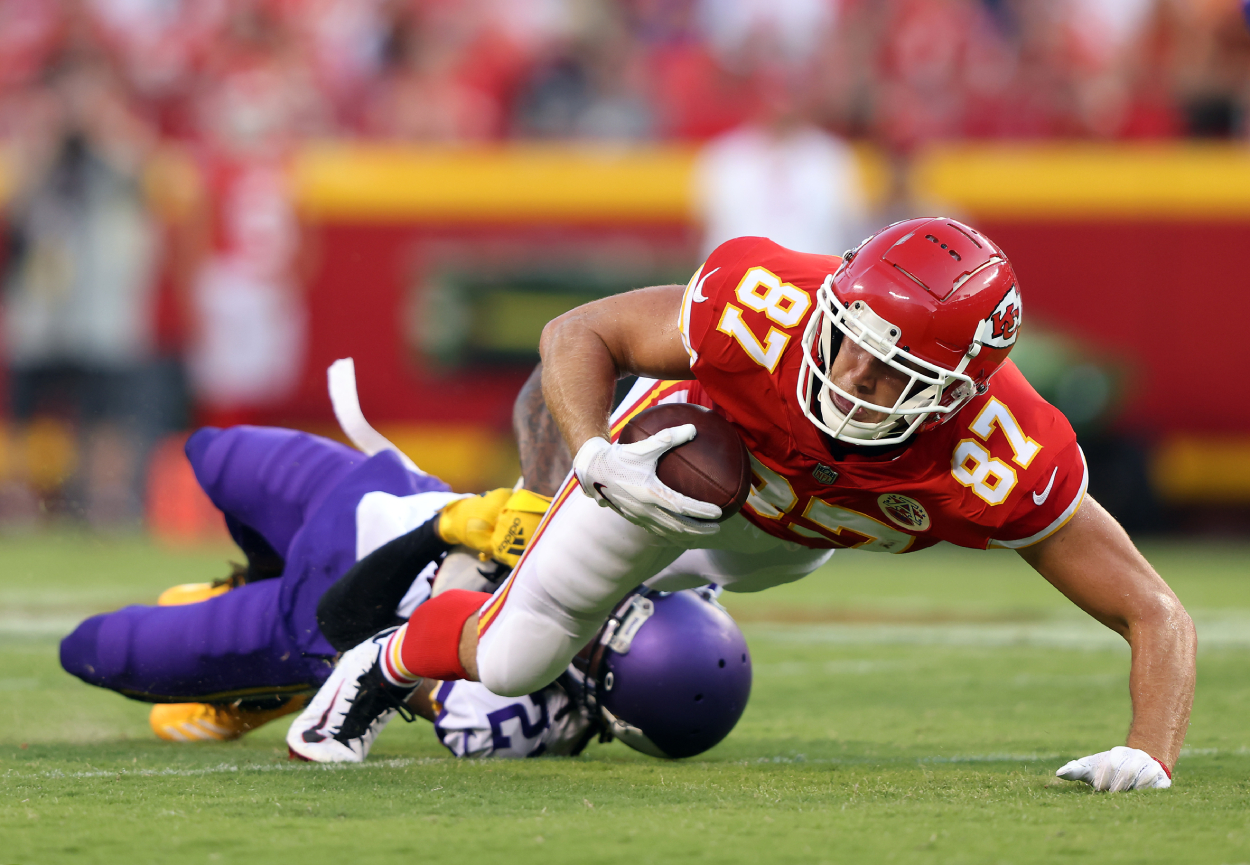 The Browns travel to Kansas City in a rematch of last year's AFC Divisional playoff meeting. The Chiefs survived, 22-17, and went on to earn a berth in the Super Bowl. Kelce is excited to face the Browns but is more pumped to play in front of a packed house at Arrowhead Stadium for the first time since 2019.
"We've got the base game plan in and just ready to rock 'n roll man," Kelce said, according to USA TODAY. "(I am) ready to get out there in front of the fans and play a meaningful game.
"I'm just fired up to get out there and play, let alone get out there in front of Kansas City. We were lucky enough to have fans last year. We know it wasn't full capacity, so it wasn't what Arrowhead is usually, but at the same time, it's just exciting to get out there and play a meaningful game. I think Arrowhead is going to show up and do their part. They always do."
Kelce and the Chiefs are hoping to make a third straight trip to the Super Bowl. According to Vegas Insider, the Chiefs are the heavy favorite to win the AFC and the favorite to win the Super Bowl.
Travis Kelce loves his roots, but 'I'm a Chief, baby'
Kelce is not only excited about playing in front of the electric home fans, but he is also ready to face a Browns team that has shown vast improvement over the last couple of years. Last year, the Browns made the playoffs for the first time in 17 seasons, finishing with an 11-5 record.
"Outside of last year's playoff game, I feel like this has even more anticipation just because it's the first game of the year." Kelce said, "We did meet up in the playoffs last year. The Browns have been getting a lot better over the years. Obviously, they're a playoff team, they're a championship-caliber team."
 Kelce grew up wearing the Browns jersey, but now he's all about the red and white.
"My first jersey was a Bernie Kosar Browns jersey," he admitted. "I've just got a lot of love for the fans and family back home, but right now, I'm a Chief, baby, and it's Chiefs Kingdom."
Kelce and the Chiefs are excited to kick off the season
The 2021 NFL season will have a different feel from last year. The pandemic limited fans last season, but the NFL is beginning this year with full-capacity crowds.
That should give a jolt to the Chiefs on Sunday as they hope to bounce back after last year's loss to Tom Brady and the Tampa Bay Buccaneers in the Super Bowl. Offensively, the Chiefs couldn't get anything going against the Bucs' defense. On Sunday, Kelce and the Chiefs hope to show that was just a glitch.
He believes the Chiefs can make another trip to the Super Bowl as long as the players are all on the same page.
"We just have to go out there and be ourselves, man," Kelce said. "Execute, do our things. I'm always fired up to play football."
Kelce's ready to go, even if that means trading that old Kosar jersey for his current Chiefs one.