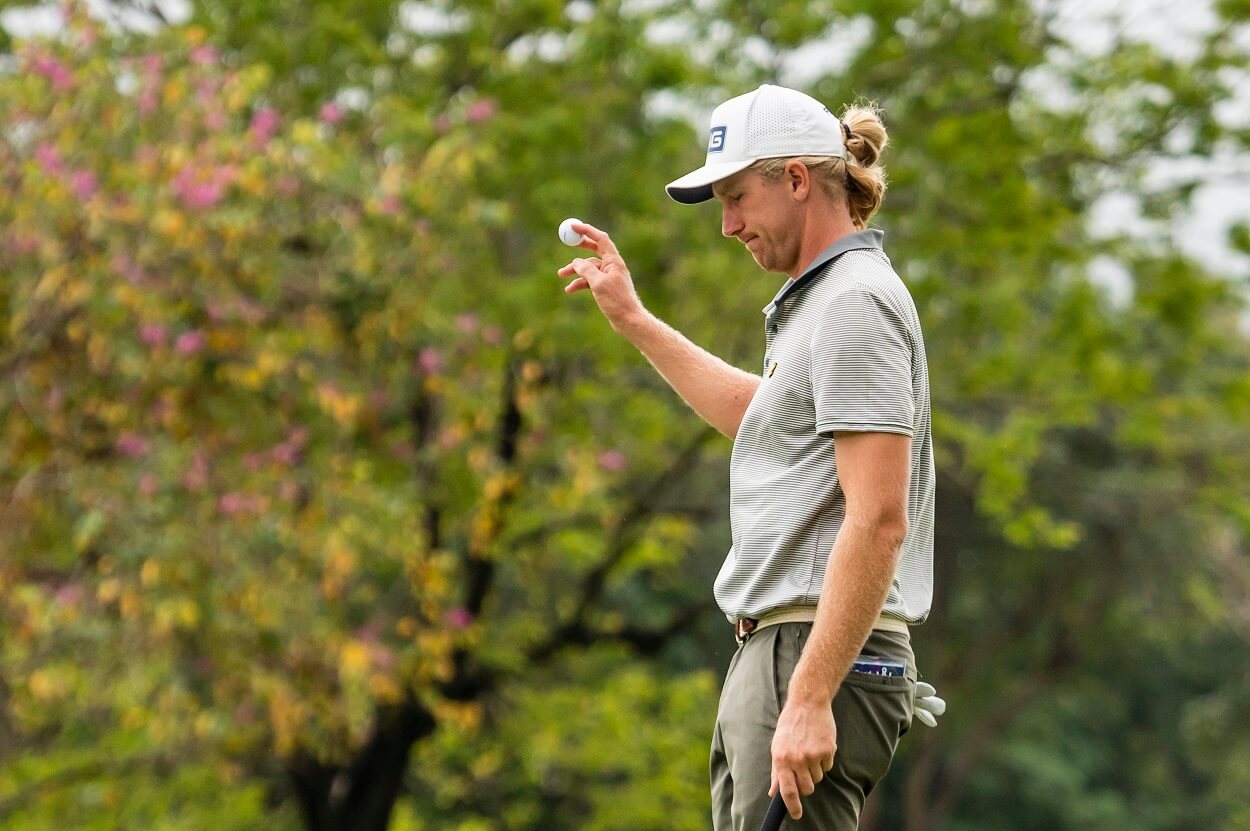 Travis Smyth, Who Was Kicked Out of LIV Golf, Qualified for The Open Championship in Ironic Fashion and Let Greg Norman (and Tiger Woods) Know About It
Travis Smyth, who was kicked out of LIV Golf, has qualified for The Open Championship.
Last year, Travis Smyth, who's spent the vast majority of his time on the Asian Tour since turning pro in 2017, was one of the first to join LIV Golf, the Saudi-backed series run by his fellow Australian, Greg Norman.
But as more and more high-profile players defected from the PGA Tour and the DP World Tour, Smyth was given the boot after just three events. But it was certainly a lucrative three events for the Aussie as he earned $480,000 from individual play and another $375,000 from the team format.
Nevertheless, it was back to the Asian Tour for Smyth. But it's actually worked out quite nicely.
Last September, he notched his first victory as a professional, winning the Yeangder TPC. And since the calendar turned to 2023, the 28-year-old has finished seventh or better in three of five starts, with the latest earning him something many LIV Golf players won't get this year: a spot in The Open Championship at Royal Liverpool.
Travis Smyth qualified for The Open Championship in LIV Golf fashion and let Greg Norman know about it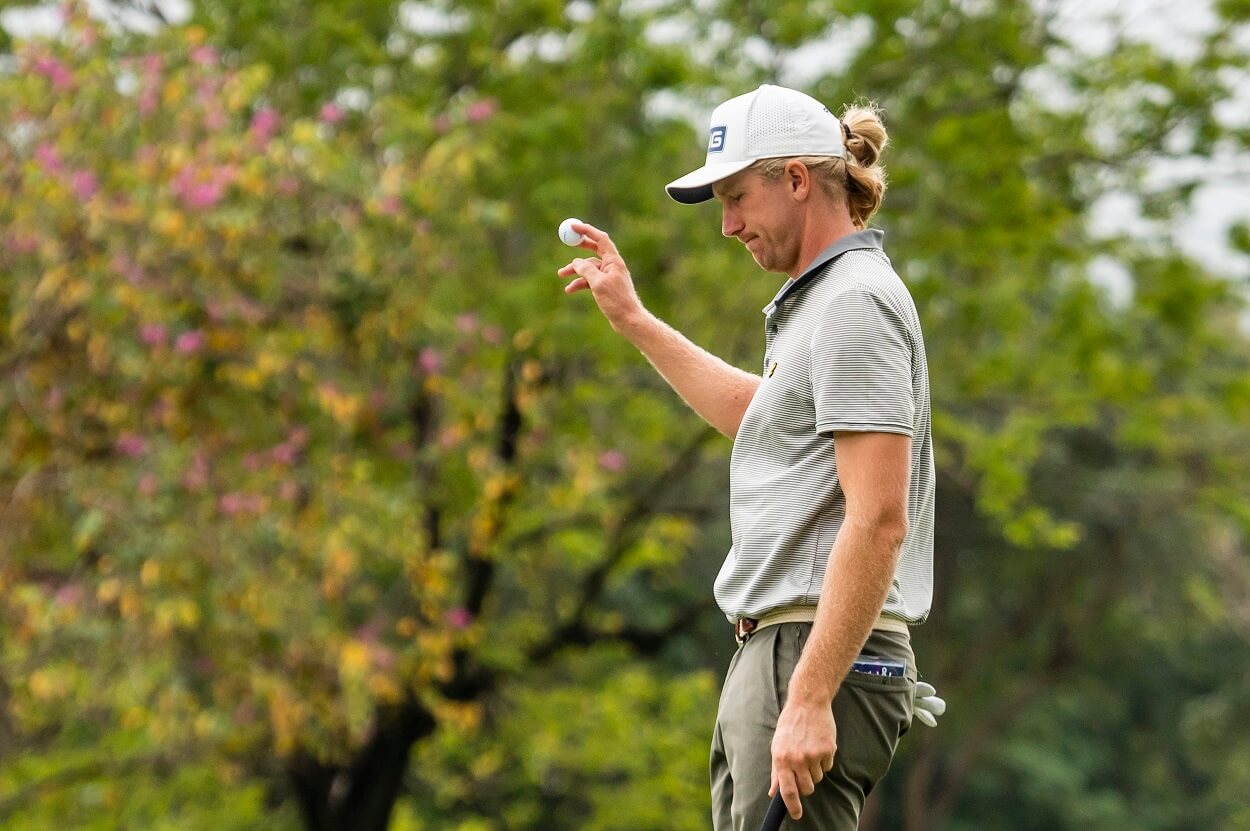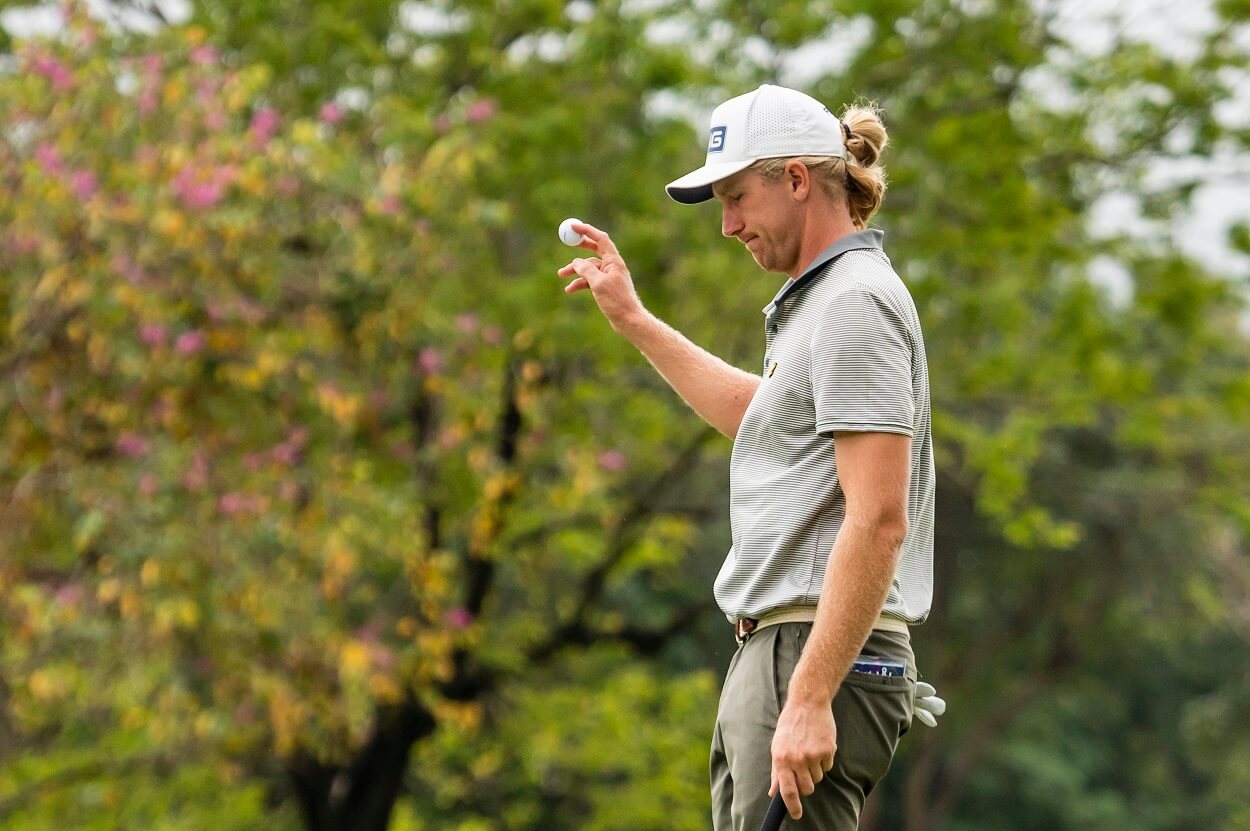 This past week, Travis Smyth teed it up at the World City Championship in Hong Kong, which is one of 11 events in The Open Qualifying Series. For those unfamiliar with the OQS, these are tournaments held across several tours in which a designated number of spots for The Open Championship are available to those not already exempt.
In Hong Kong, this number was four. And as Smyth finished third, he secured his spot at Royal Liverpool. Now, what's funny about this whole thing is that, due to weather, the tournament was shortened to 54 holes, which is obviously one of the prominent features of LIV Golf. And the irony certainly wasn't lost on Smyth, who included Greg Norman and LIV Golf in a tweet afterward.
As you'll notice, Smyth also mentioned Tiger Woods. As The Open will be the Aussie's first-ever appearance in a major championship, he's hoping Tiger will be teeing it up in golf's oldest major as well.
Woods, of course, won The Open Championship at Royal Liverpool in 2006 in an emotional scene as that was his first major victory following his father's death. So one would think he'll be doing his best to get back there this year.
Given the nature of his tweet, Smyth clearly isn't holding a grudge against Norman or LIV Golf. And if he can manage to top the Asian Tour's Order of Merit this year, he'll actually be invited back to the Saudi-backed series in 2024. He currently sits in ninth place. But if not, he can at least say he played The Open, which not everybody in LIV will be able to say.
In related news, Ian Poulter attempted to qualify for Royal Liverpool in Hong Kong this past week as well but came nowhere close, tying for 45th.