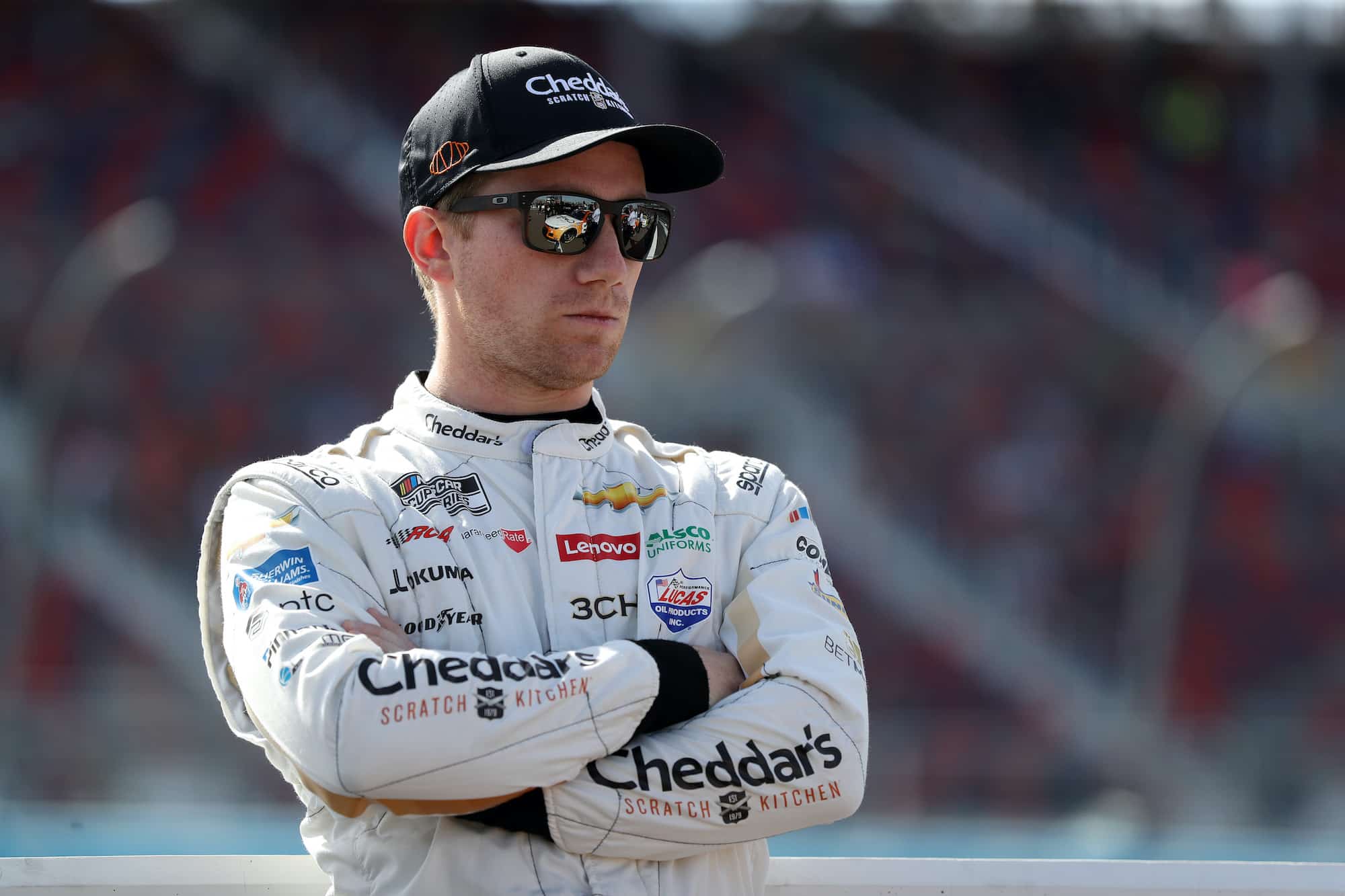 Tyler Reddick Provides Behind-the-Scenes Look on NASCAR's Mouthpiece Study That Measures Impact Intensity, and Details How a Recent Hit Revealed Surprising Information
Tyler Reddick admitted that he participated in NASCAR's data-gathering study that required him to wear a mouthpiece and acknowledged that a recent hit revealed some surprising information.
Tyler Reddick was an entertaining storyline in the 2022 Cup Series season as one of 19 different winners and one of five first-time winners. The Richard Childress Racing driver won three races compared to the other breakout star this season, Ross Chastain, who won twice. 
In the second-to-last race of the year, the Trackhouse Racing driver pulled off the Martinsville Miracle on that video game move during the final lap that was a top sports highlight watched and shared on social media around the world for days. During that same race, Reddick finished dead last in 36th (Brad Keselowski was later disqualified and finished behind him). The 26-year-old only completed 188 of the 500 laps before unexpectedly pulling into the garage. 
Reporters later confirmed that the driver made that decision after feeling the effects of an impact earlier in the race. At Phoenix this past weekend, the future 23XI Racing driver addressed that incident and revealed that he's been using a mouthpiece as part of a project to help NASCAR gather data on the intensity of impacts and, when pressed further on the details, offered a behind-the-scenes glimpse of the study and what drivers are doing.    
Tyler Reddick unexpectedly quits Martinsville race
In a Cup Series playoff race that will be remembered for Christopher Bell advancing to the Championship 4 in walk-off fashion and Ross Chastain's crazy move, one of the early stories at Martinsville was the early exit of Tyler Reddick. It came out of nowhere and even caught the driver's team by surprise.
"Do we have a backup driver?" Reddick asked over the team radio.
"For what?" crew chief Randall Burnett questioned back. 
"I haven't felt right since that restart. My head hurts," the driver replied.
"Remember, health is more important," Burnett told his driver. "Don't put yourself in a bad situation here."
"Anybody here, Xfinity driver, or anybody?" team owner Richard Childress asked over the radio. "Nobody's fell out." 
"No, and nobody fits in his car, either," another person said, referencing Reddick's diminutive size.  
"I'll stop now probably, but then our day is over," Reddick said. 
"It's up to you, man," Burnett said. "There's nobody here is our problem."  
Reddick took his No. 8 car to the garage moments later and retired from the race.
Reddick offers details of wearing mouthpiece for NASCAR study
Last weekend at Phoenix, Reddick made one final visit of the season with reporters before the race and was asked what happened at Martinsville.
"It was a restart stack-up and I ran into the back of Noah (Gragson). My head went forward and then while I was in the forward position I got rear-ended and I kind of popped my head back pretty hard on the headrest," Reddick said. "Based on what you would see from the mouthpiece-sensor data, it was a bit surprising. It looked like what you would see in a pretty significant crash normally. Didn't feel good and I knew I wasn't 100 percent." 
After confirming that he's been wearing the data-gathering mouthpiece for "quite a bit of the races," Reddick talked about why he's volunteering for the project.
"It's just good to have that data to kind of see what the differences are," he said. "If there are between what the car is picking up on the (incident data recorder) IDR. It's just one more thing that's kind of helping everybody gather information and see what's happening inside the car."
The driver acknowledged NASCAR officials reviewed the new data with him the day after the race. 
"They're really quick about it," he said. "They're pretty open about all of that. Even if you didn't have a wreck or anything that was significant, they have it set to certain trigger points where like if you hit a bump in a road course at a bad spot and kind of want to see what that looked like. You can kind of pull it up then go back and look through it. It's been useful to look at."
Not all drivers are fans of mouthpieces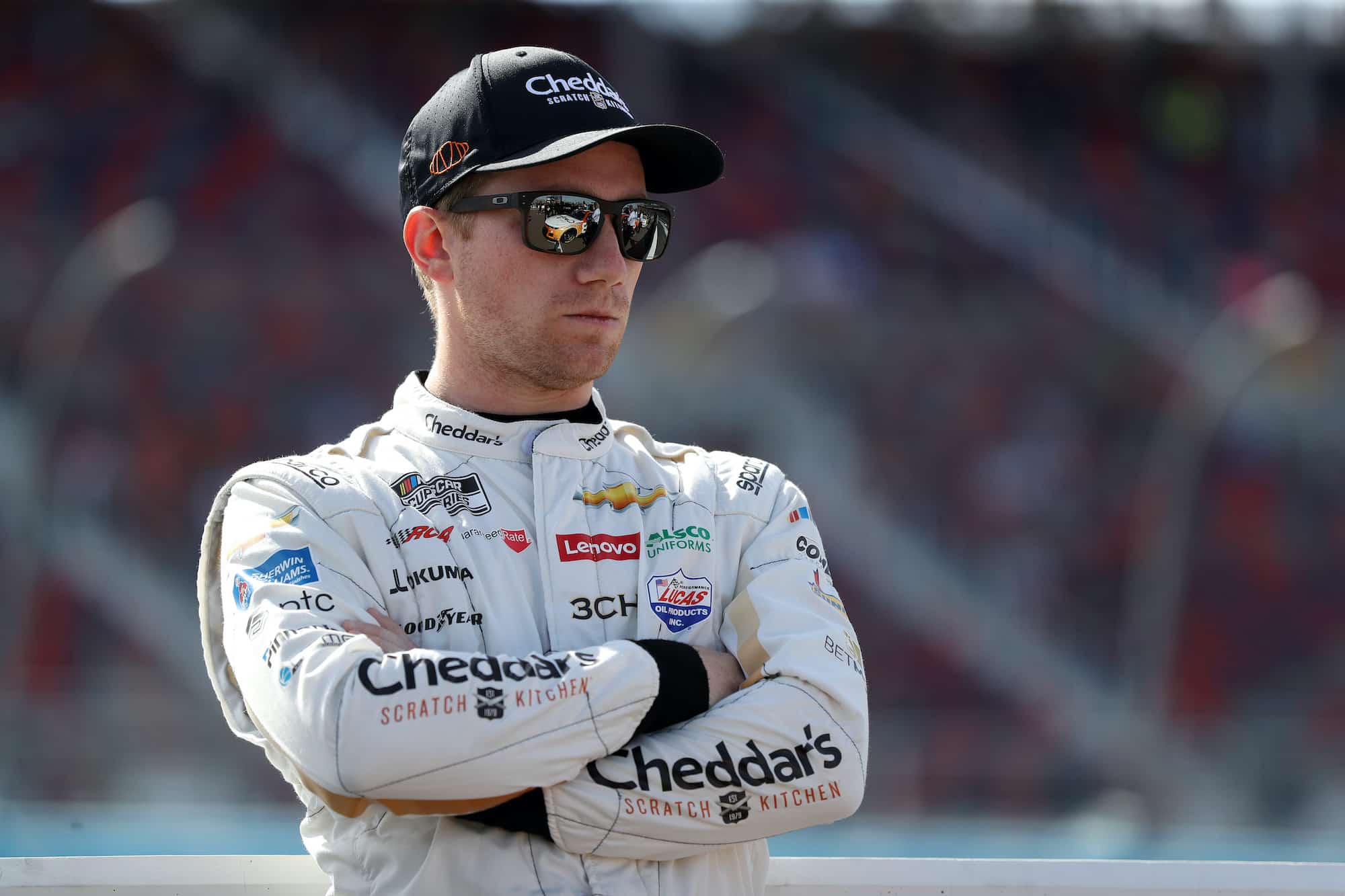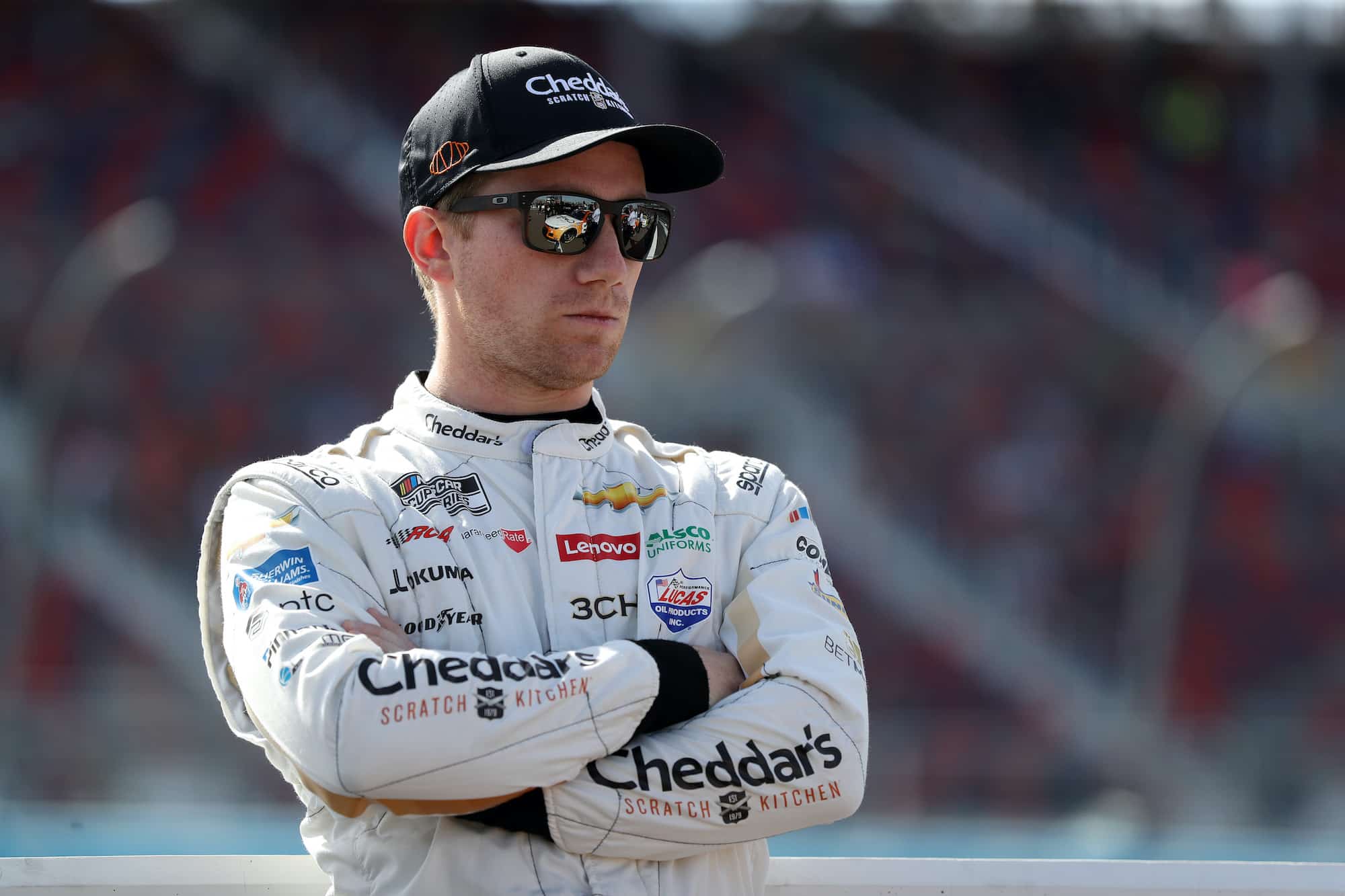 Reddick didn't provide a specific amount of time for how long he's been wearing the mouthpiece in races, but first reports of their use came out in late July. Ryan Blaney confirmed he was not a participant in the program following the race at Pocono when asked about it by SiriusXM NASCAR Radio's Claire B. Lang. 
"You're not one of the drivers wearing the mouthpieces, are you?" Lang questioned. 
"No, I'm not a mouthpiece guy," the Team Penske driver responded. "If we're having to wear mouthpieces to measure how hard these cars hit, then we're doing something wrong."
Blaney's point is well taken. Many drivers haven't been happy with NASCAR's handling of the Next Gen car and efficiently addressing their concerns about the car's safety. But it's drivers like Reddick who, through their cooperation, allow the sanctioning body to get a better sense of what's happening inside the car and understand what areas need to be addressed and improved for next season.
Hopefully, with that information, mouthpieces won't be needed next year or anytime in the future.