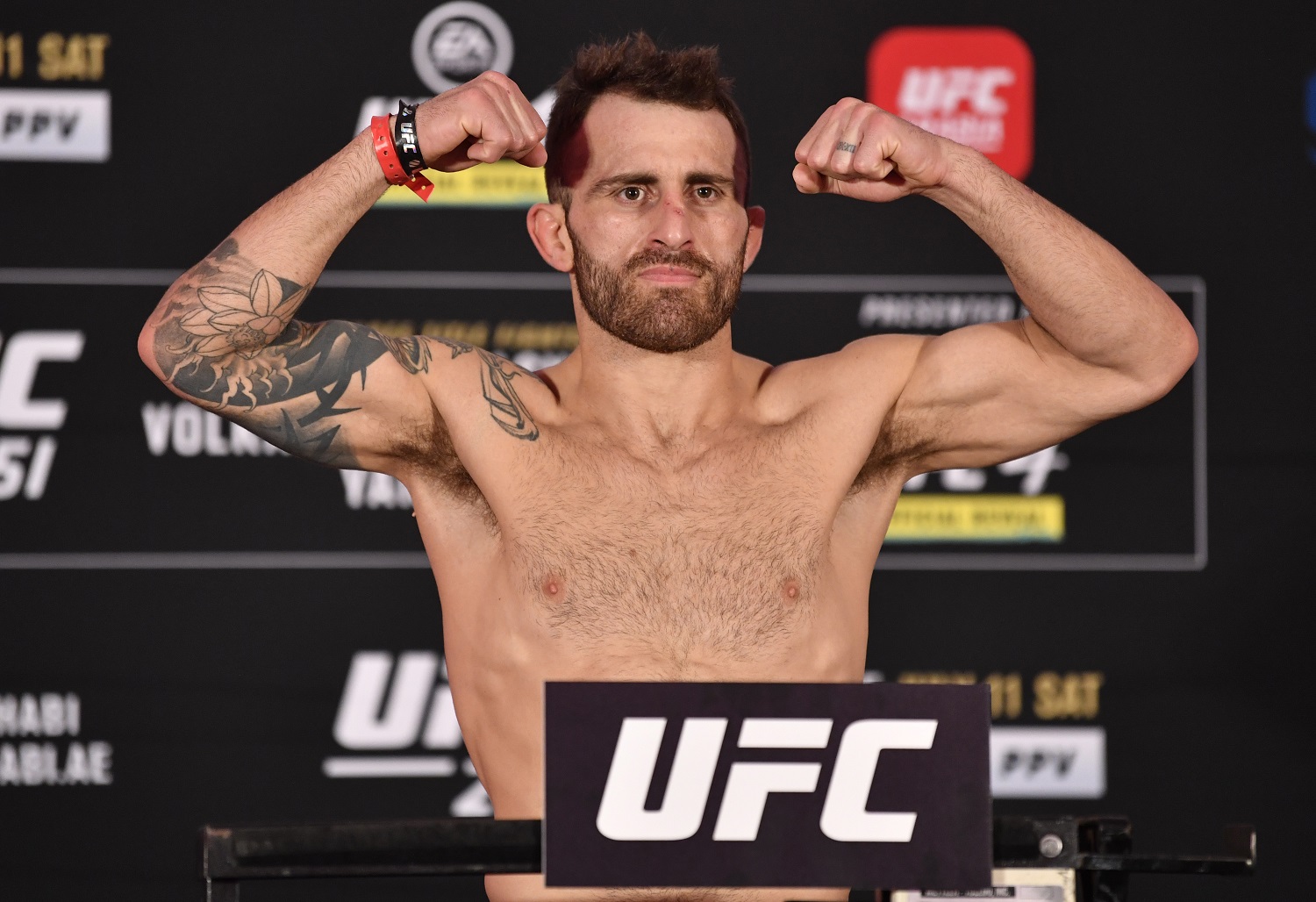 UFC Featherweight Champ Alexander Volkanovski Releases Children's Book to Show That He's the Anti-Conor McGregor
UFC Featherweight Champion Alexander Volkanovski has relased a new children's book in an effort to change the perception of MMA fighters.
It's been nearly seven months since UFC Featherweight Champion Alexander Volkanovski has stepped foot inside the octagon. Now ranked seventh in the pound-for-pound rankings of UFC fighters, Volkanovski was originally set to defend his title in a highly-anticipated rematch with Max Holloway, from whom he won the title in December, in his home country of Australia but that fight will now take place this Saturday on Fight Island at UFC 251.
So what has Alexander Volkanovski been up to in those seven months? Well, as it turns out, he's been putting together a children's book in which he's hoping to show the world that he and many other fighters are essentially the anti-Conor McGregor. UFC is obviously full of tough men and women but Volkanovski wants people to see the softer side of MMA fighters.
Alexander Volkanovski has lost just one fight in his MMA career
Following a semi-pro rugby career, Alexander Volkanovski began training for a career in mixed martial arts in 2010 and made his pro debut in May 2012 at the age of 23. He began his career in the welterweight division as he was still holding onto weight from his rugby days but he's continued to slim down over the years, eventually moving to lightweight and then to featherweight. After winning his first three fights, he lost via TKO to Corey Nelson in the Australian Fighting Championship Welterweight Tournament in May 2013. Alexander Volkanovski hasn't lost since.
After fighting for three more years in various promotions, Volkanovski made his UFC debut in November 2016 and promptly disposed of Yusuke Kasuya, knocking him out in the second round. He earned his first Fight of the Night honor in December 2018 by knocking out Chad Mendes, which also came in the second round. That set him up for a match with former two-time UFC Featherweight Champion Jose Aldo, whom he defeated via unanimous decision in May 2019. Volkanovski was finally granted a title match against Max Holloway this past December and won his first UFC championship belt, moving his career record to 21-1. With the victory, he became the first man to defeat Holloway at featherweight since Conor McGregor did so in 2013.
But beating Max Holloway is pretty much the only thing that Alexander Volkanovski wants to have in common with Conor McGregor.
Alexander Volkanovski just released a children's book to show that he's the anti-Conor McGregor
While Alexander Volkanovski is clearly one of the toughest people on the UFC roster, the husband and father of two clearly has a soft side as well. Out to prove that certain people have the wrong idea about mixed martial arts as a whole, Volkanovski spent some of his time during quarantine helping put together a children's book based on his story.
Working with author Courtney Beaton and illustrator Samuel Hall, Volkanovski wanted to show that things such as discipline and morality are more important than a personal brand. He doesn't like the fact that he's grouped in with some other high-profile fighters that have gotten themselves into trouble outside the octagon as it puts a negative spotlight on UFC and MMA as a whole. The only Australian-born champion in UFC history is hoping the book can help debunk the theory that all fighters are just violent thugs.
Volkanovski recently spoke with 7 News Australia about the book and threw a little shade at Conor McGregor and his infamous bus incident while doing so.
"It's going to be about myself, which is pretty cool. The direction of the book is about being a world champion and everything about it. This is a story about my journey in a storybook type of way.

"We aren't all mugs that want to chuck dollies at buses, that want to hit old men, and that's what hits the media. I think this is a good way to show that we're not all like that. Some of the most respectful people I know are fighters. Some of the nicest people I've ever met (are) through this sport but you don't really get to see that. (MMA is) all about honor, respect.

"People always talk about 'what's your brand?' I pride myself on being a respectful, humble type of guy. I'm a loyal family man, that's what I pride myself on. People are always talking about being a good role model, 'my kid looks up to you.' (I want) to show everyone we do have some good role models in this sport.

"We're proud of that and I'm proud of that as well."

Alexander Volkanovski
Pre-ordering for "Alexander the Great" is now underway.
He'll co-main event UFC 251 in a rematch with Max Holloway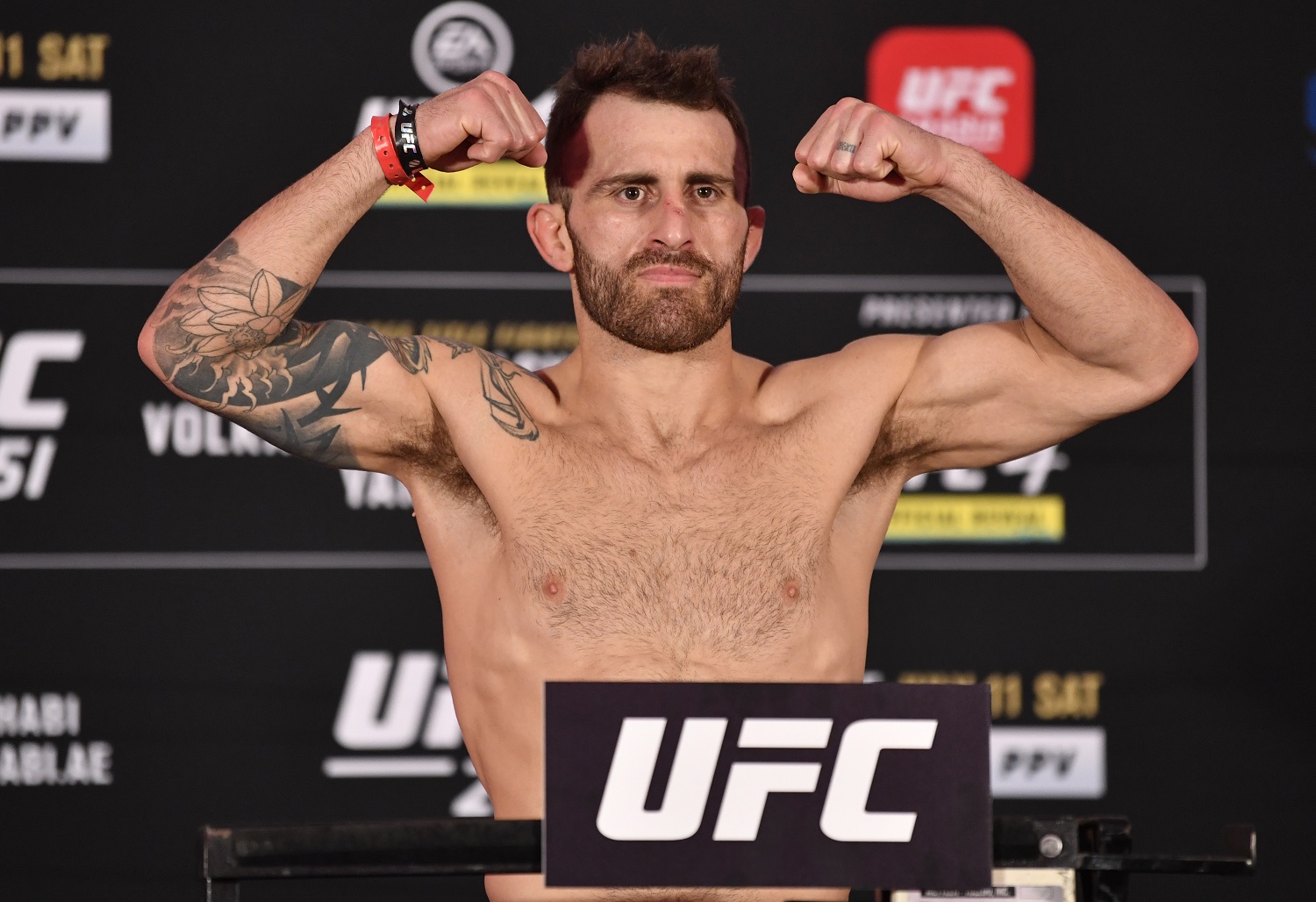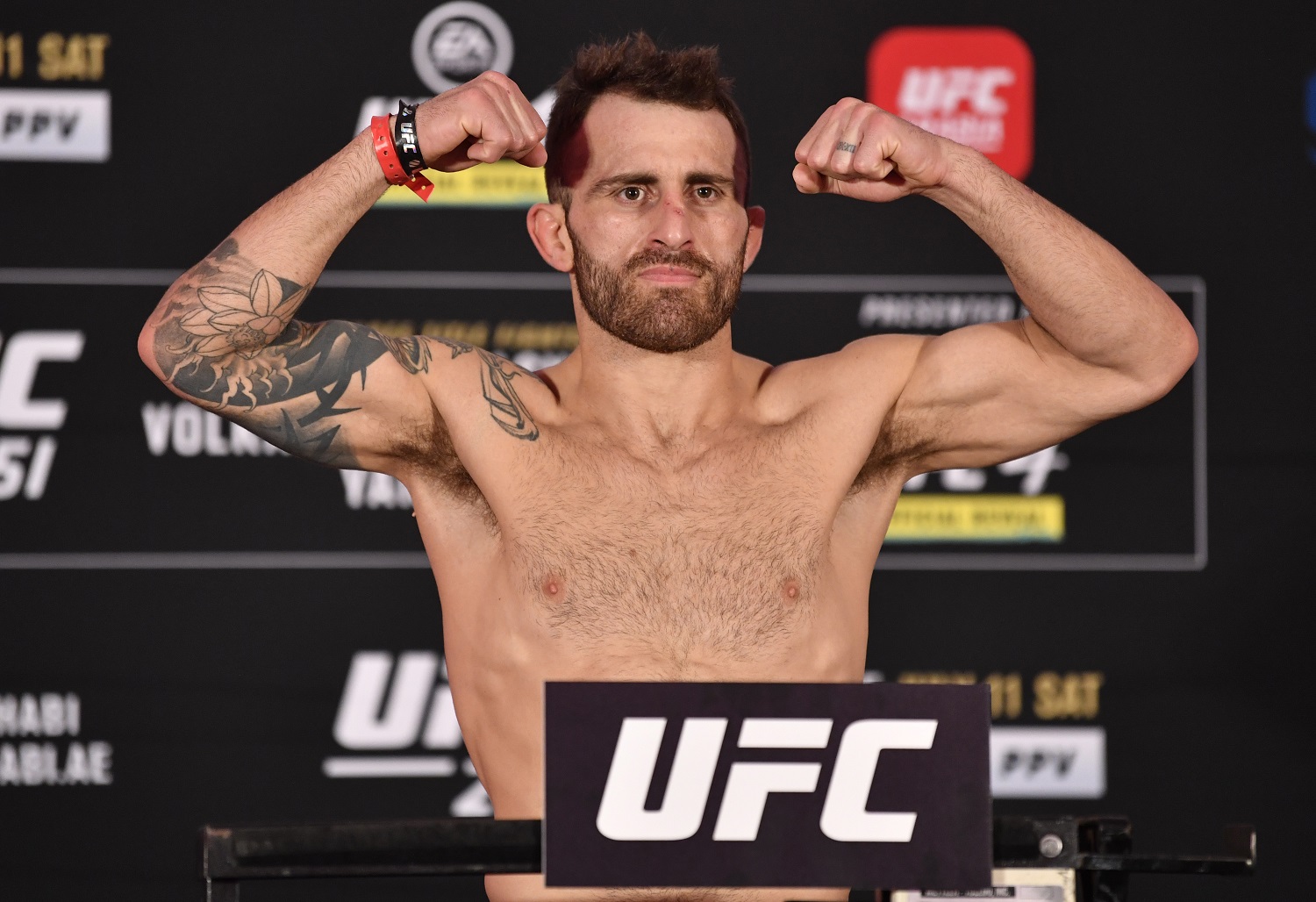 Alexander Volkanovski will defend his UFC Featherweight Championship against Max Holloway this Saturday night in the co-main event of UFC 251 from Fight Island in Abu Dhabi, one of three title bouts on the main card.