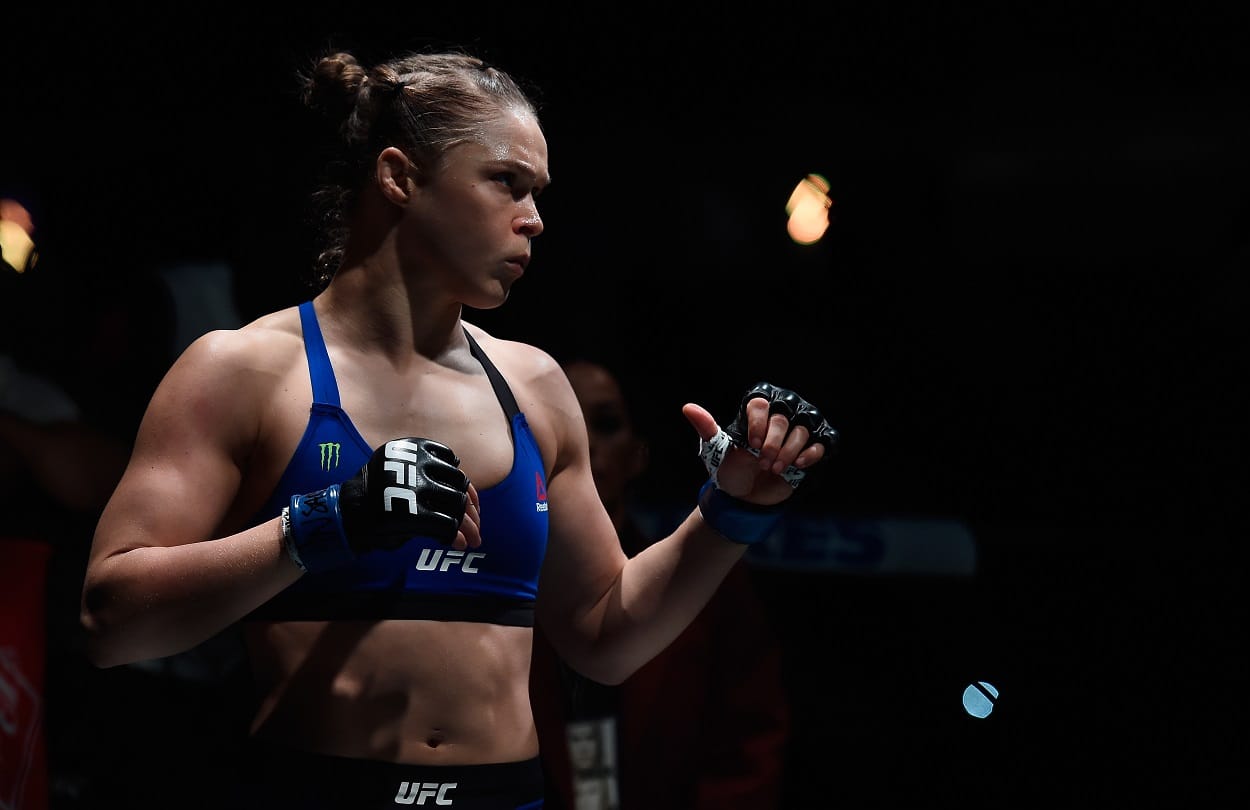 Ronda Rousey Says She'd Return to MMA to Fight Gina Carano
UFC Hall of Famer Ronda Rousey says she'd only return to MMA to fight Gina Carano.
lt's been five and a half years since UFC Hall of Famer Ronda Rousey stepped foot inside the octagon for a real fight. That was in December 2016 when the former Women's Bantamweight Champion was destroyed by Amanda Nunes in 48 seconds at UFC 207, her second straight defeat. She lost to Holly Holm a year earlier.
Since then, Rousey has won a pair of titles in WWE and is currently the SmackDown Women's Champion. She's dabbled in acting and gave birth to her first child, a daughter, this past September. So it appears as if her MMA career is entirely behind her.
However, in a new interview, Rousey says there's still one fight for which she'd come back, a fight that should've taken place years ago. And it's with the very woman who inspired her to get into MMA in the first place: Gina Carano.
Ronda Rousey says she'd return to MMA to fight Gina Carano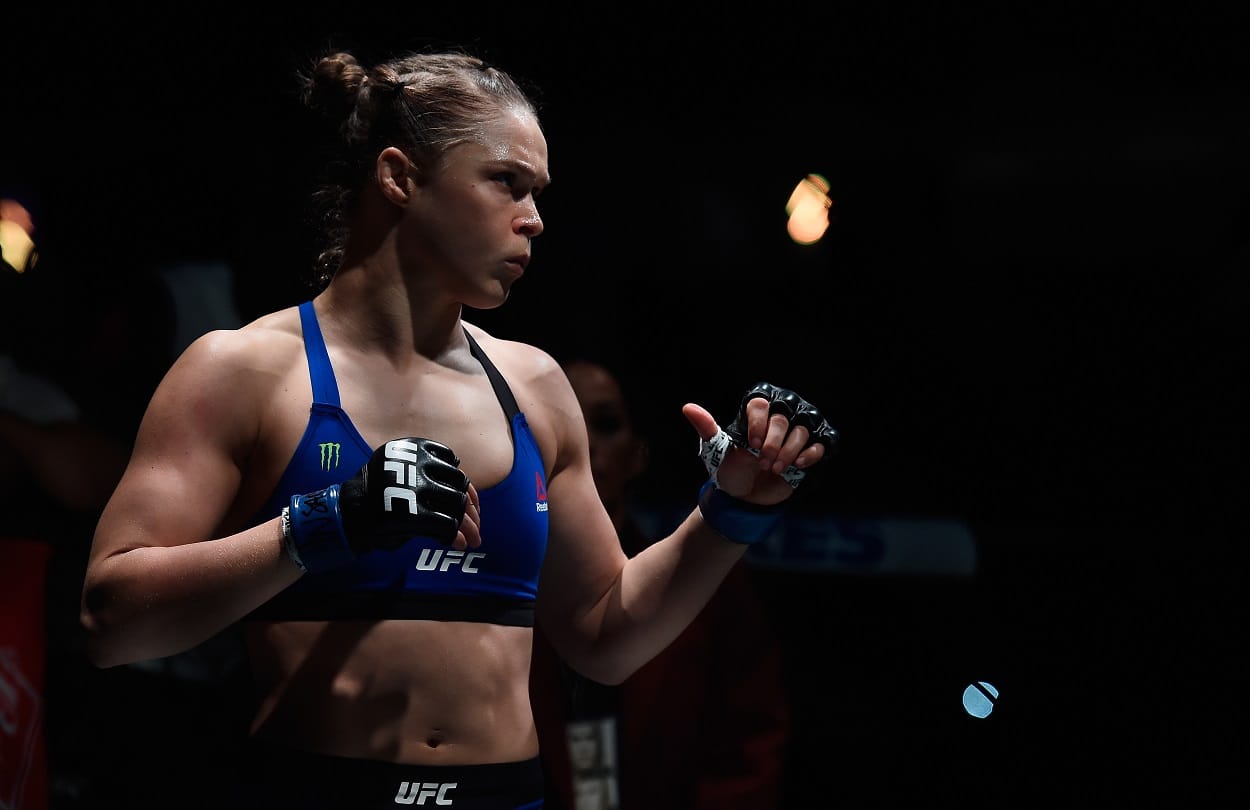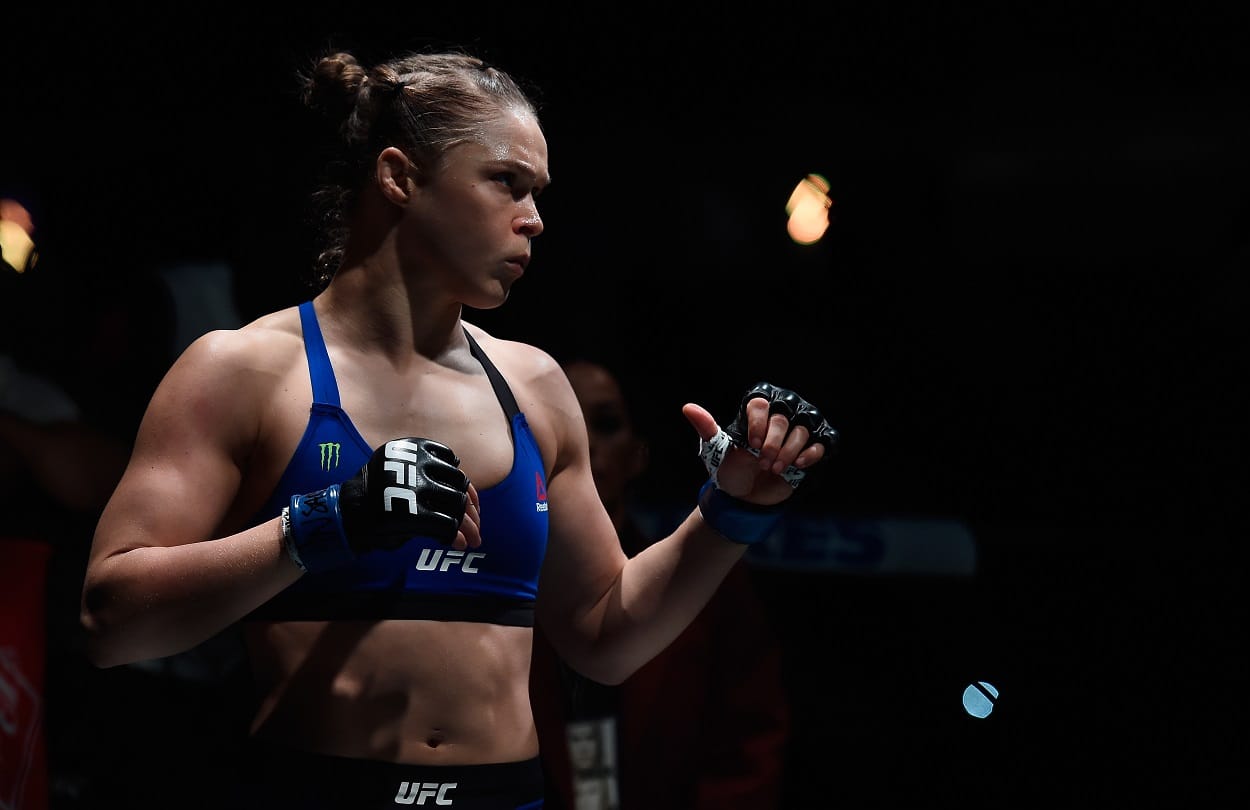 Long considered one of the pioneers of women's MMA, Gina Carano fought her last fight in 2009, a loss to one of the other pioneers of the sport, the great Cris Cyborg. It was the only defeat of Carano's career. She also went into acting, but her career is in a bit of a stall as she was fired from The Mandalorian last year amid some controversial comments she made on social media. But I digress.
Rousey didn't make her professional fighting debut until two years later, but quickly became the face of the sport. There were plans for a Rousey-Carano matchup, but it never came to fruition. But Rousey says she'd still be willing to get it on with her idol (h/t The Kurt Angle Show).
"There's only one person … there's only one person I would come back for.

"(I'd come back) for Gina, man – Gina Carano. She's the reason why I got into fighting. She's the reason why I knew it was a possibility. I will always be forever grateful. If she ever was like, 'Ronda, I want to fight you tomorrow at 205 pounds' – like, whatever the hell she'd want. I'm not saying she's 205 pounds; she's very svelte.

"If she wanted to come into my backyard and do the 'Rocky' thing, you know, 'Ding-ding,' and we just do it in the backyard, I don't care. I will fight Gina wherever she wants."

Ronda Rousey on Gina Carano
Rousey went on to say that her desire to fight Carano has no ill intention behind it whatsoever, even going so far as to say she loves her. The "Rowdy" says that anytime Carano wants to "pull that card out," she's down.
And given this era of exhibition fights we live in, Ronda Rousey vs. Gina Carano doesn't seem that farfetched, does it?
Like Sportscasting on Facebook. Follow us on Twitter @sportscasting19 and subscribe to our YouTube channel.