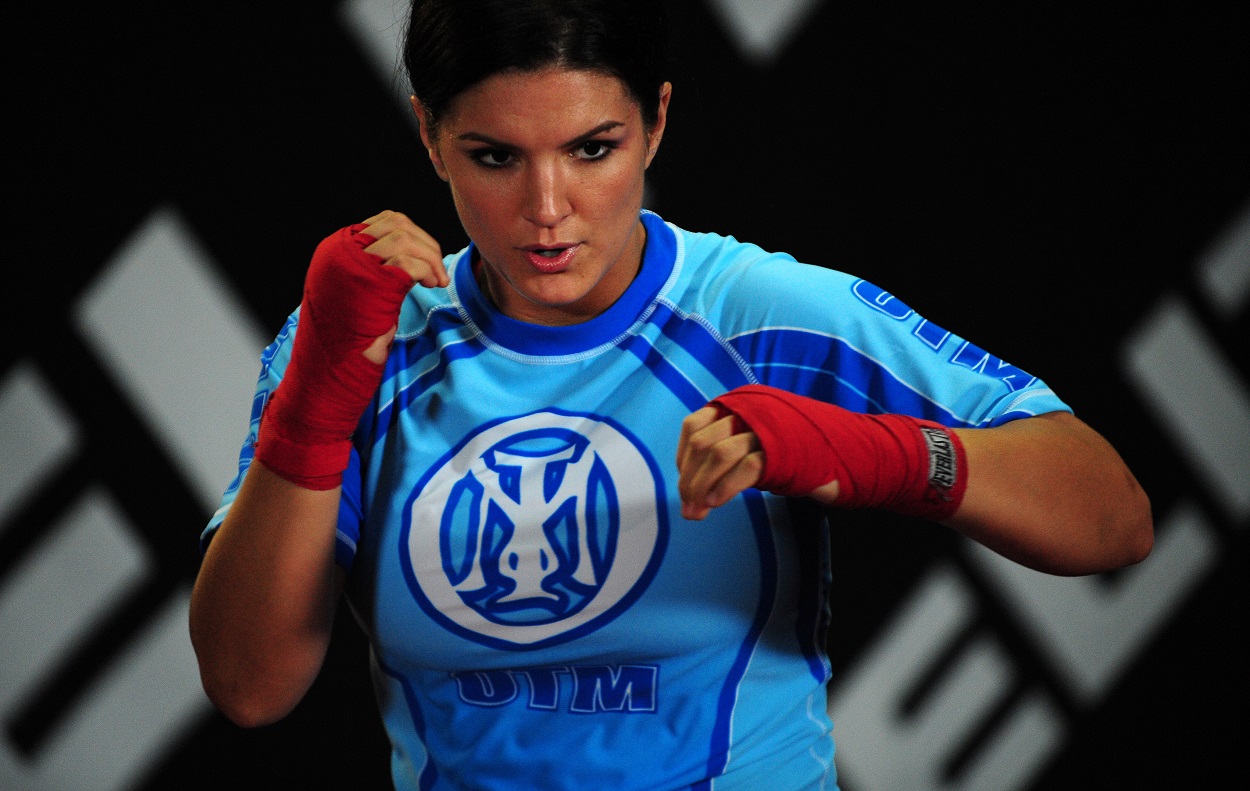 What Was Gina Carano's Fastest Knockout During Her MMA Career?
A look back on the fastest knockout recorded by Gina Carano during her MMA career.
Gina Carano didn't have an extremely long MMA career by any means but in the three years she did put into the sport — she did have 14 Muay Thai fights before switching to full MMA — the now-former star of The Mandalorian certainly made her mark. She fought eight times in those three years and was one of the sport's biggest draws due to her crossover appeal, which she obviously later parlayed into an acting career.
As did the only woman to ever defeat her, Cris Cyborg, Carano played a key role in helping put women's MMA on the map, paving the way for the likes of Ronda Rousey and Amanda Nunes.
Now, given the way she could throw her hands and feet, one might think that all seven of Gina Carano's wins came via knockout. But that actually wasn't the case as just over half of her victories came via stoppage. When she did knock someone out, however, it was certainly impressive. And there was no knockout of hers more impressive than her very first.
Gina Carano really hadn't planned on a fighting career
Gina Carano was a solid athlete growing up in Las Vegas and played volleyball, softball, and basketball in high school. But a fighting career really wasn't something she'd ever planned on.
In the early 2000s, however, she began dating a Muay Thai fighter named Kevin Ross, who went on to have a very solid career. Ross begged her and begged her to come and watch him train and when Carano finally did, she was approached by one of the instructors at the gym who told her she needed to lose some weight.
Carano got hooked on fighting immediately and just four months after beginning her Muay Thai training, she had her first fight. As mentioned, she ended up having 14 Muay Thai fights, going 12-1-1 in those bouts. In 2006, she was involved in the first-ever sanctioned female MMA bout in the state of Nevada and it was that very first full MMA fight in which she recorded the fastest knockout of her career.
Gina Carano knocked out Leiticia Pestova in 38 seconds in her very first MMA bout
On June 10, 2006, Gina Carano took on Leiticia Pestova at a World Extreme Fighting event in Las Vegas and the introductions took longer to get through than the actual fight.
Carano was fairly aggressive in the opening seconds of the bout, throwing some big punches and kicks with none of them really landing. Pestova then went for a takedown but Carano reversed it and slammed her into the cage. Carano climbed on top of her opponent and then just started pummeling her with punch after punch after punch until the referee had no choice but to call the bout 38 seconds in.
She earned just two more wins by KO and one of them was a doctor stoppage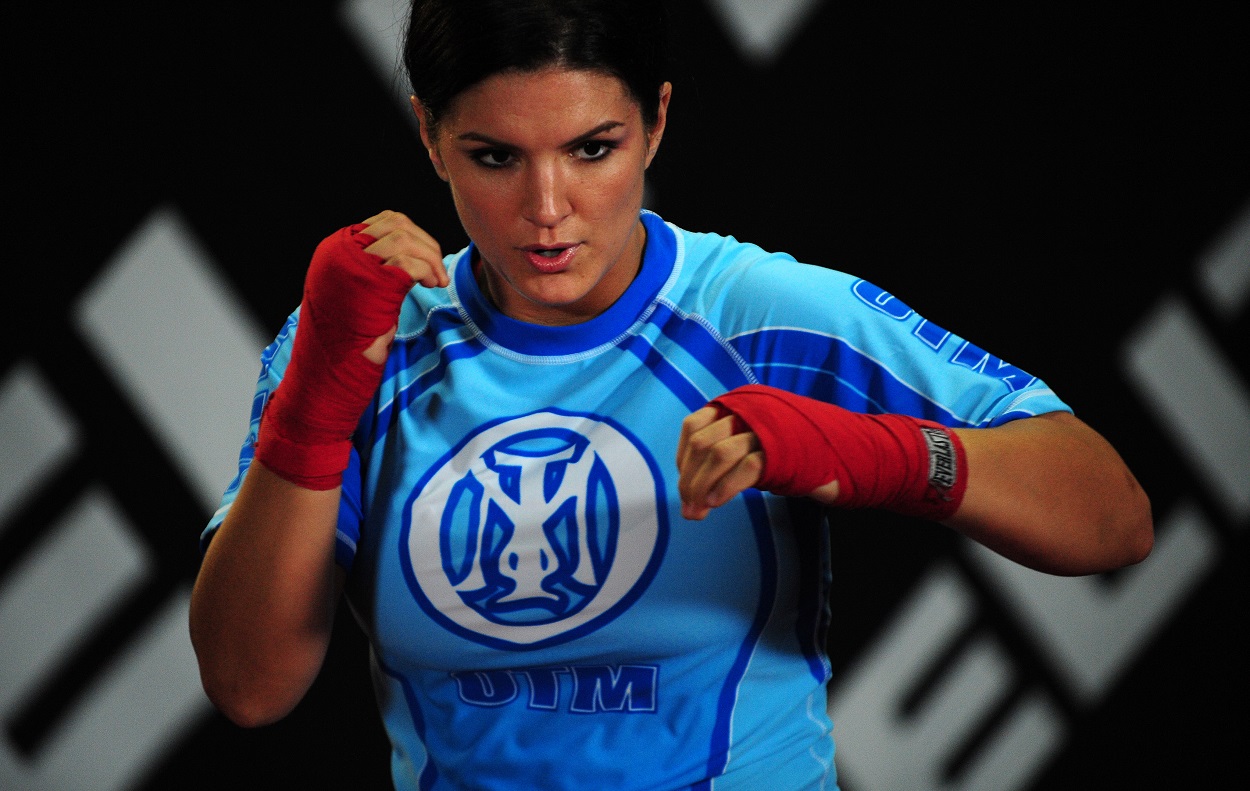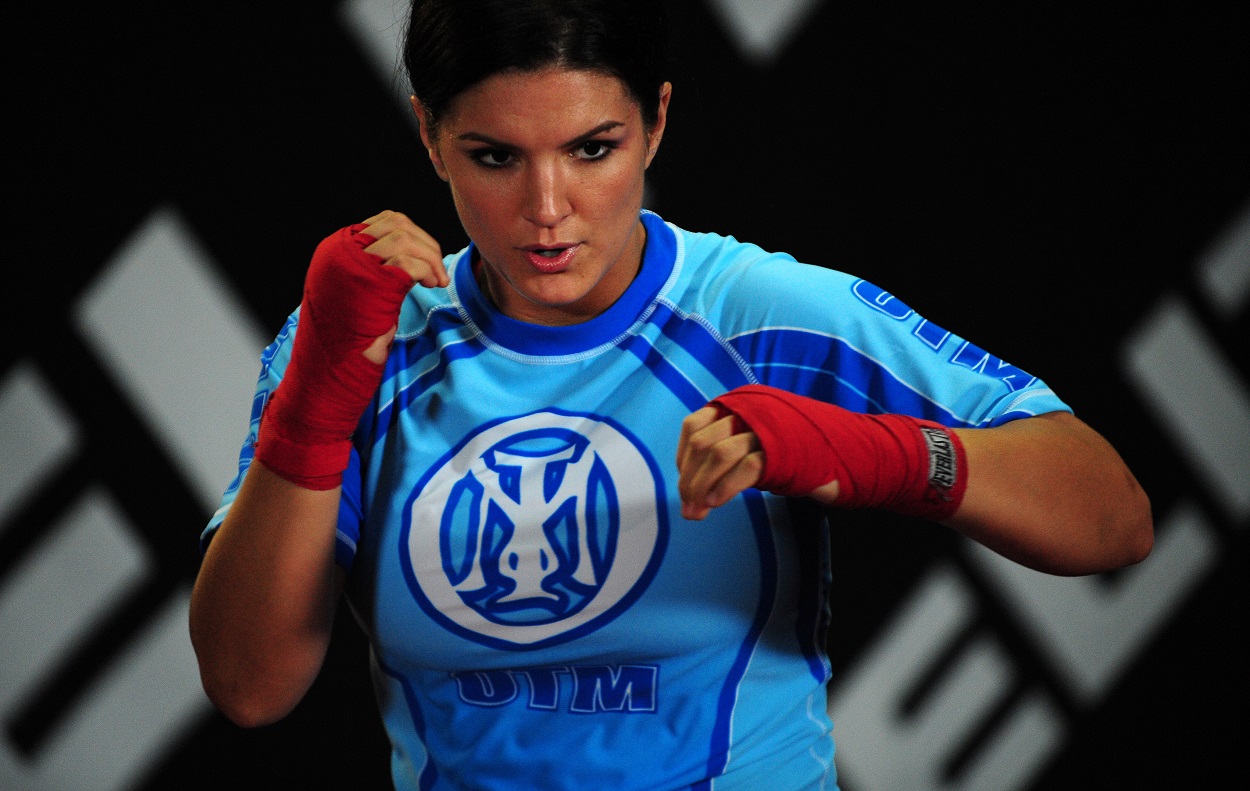 Following her impressive MMA debut, Gina Carano won her second fight via knockout as well, defeating Rosi Sexton with five seconds remaining in the second round at World Pro Fighting Championships 1 in September 2006.
After earning unanimous decision victories over Elaina Maxwell and Julie Kedzie in her next two fights, Carano scored the only submission victory of her career in September 2007 by choking out Tonya Evinger at EliteXC: Uprising. In May 2008, she scored a TKO win over Kaitlin Young but that was due to a doctor stoppage as Young's right eye was so swollen after two rounds that she wasn't allowed to continue.
Carano's seventh and final victory came in October 2008 at EliteXC: Heat, where she won via unanimous decision over Kelly Kobold, but she then retired from MMA after getting knocked out in the first round by Cris Cyborg at a Strikeforce event in August 2009.
Fight stats courtesy of Tapology