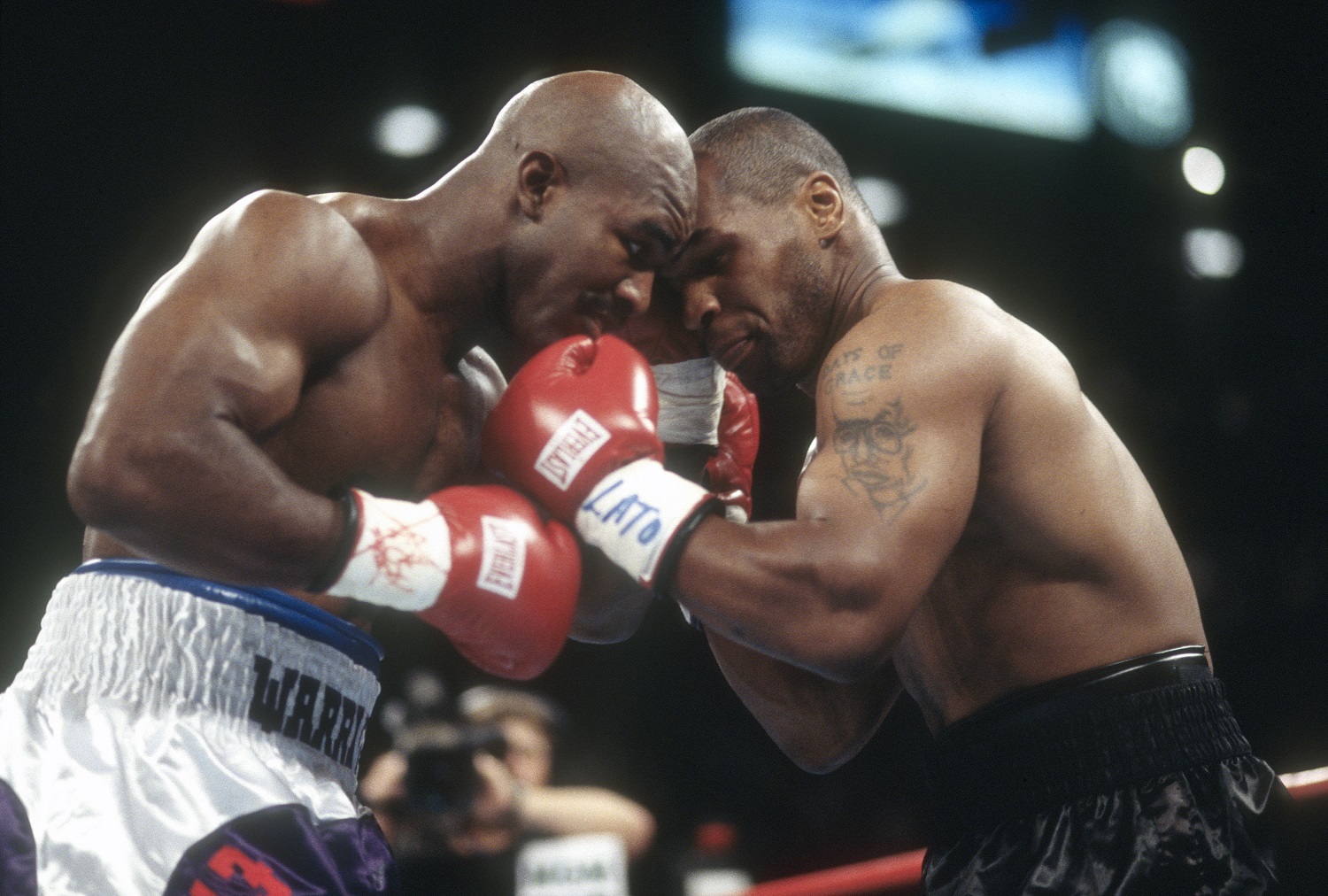 How Gina Carano's Father Helped Mike Tyson Get Back Into Boxing After the Evander Holyfield Biting Incident
Gina Carano's father, Glenn Carano, played a part in getting Mike Tyson reinstated following his suspension stemming from the Evander Holyfield biting incident.
Nearly a quarter of a century has passed since Evander Holyfield had his ears gnawed on (and part of one taken off) by Mike Tyson in what fight fans still like to call the "Bite Fight." The former undisputed heavyweight champion of the world simply went berserk in that second bout with Holyfield as he felt the "Real Deal" was headbutting him. The incident cost Iron Mike quite a bit of money but also cost him 15 months of his career. And here's where the story gets fun. Did you know that the father of retired MMA fighter Gina Carano, former NFL quarterback Glenn Carano, played a role in getting Mike Tyson back into boxing?
Mike Tyson vs. Evander Holyfield II
Let's quickly run through what happened in the second Mike Tyson vs. Evander Holyfield bout.
On June 28, 1997, about seven and a half months after their first fight, Mike Tyson and Evander Holyfield met in Las Vegas for the WBA heavyweight title. As he'd done throughout the first fight, Holyfield dominated Tyson in the early rounds of this second bout. But it was an accidental headbutt from Holyfield early in the second round that changed the course of this fight.
Tyson had complained about headbutts following the first fight and clearly wasn't happy with taking one here. He was so distraught that he actually came out for the third round without his mouthpiece. Tyson fixed the problem and then began the round throwing big shots at Holyfield. A few of them landed but they didn't seem to have any effect on Holyfield whatsoever.
The two traded shots as the round continued but with 40 seconds remaining in the round, Mike Tyson took a chunk out of Evander Holyfield's right ear and spit it out on the canvas. Holyfield, obviously in pain, began jumping up and down as referee Mills Lane paused the fight. Holyfield turned his back and Tyson shoved him into the ropes as blood began to pour out of Holyfield's ear. Lane was set to disqualify Tyson but Holyfield wanted to continue fighting.
After a two-minute delay, the fight resumed and Tyson then bit Holyfield's left ear, which Lane initially didn't see. But when the round ended, he saw the evidence and called the fight, which led to a massive brawl.
Iron Mike was fined $3 million and had his boxing license revoked
As a result of the incident, Mike Tyson was fined $3 million. In addition, on July 9, 1997, the Nevada State Athletic Commission revoked his boxing license. Seeing as other state athletic commissions typically honor rulings in states that aren't their own, Iron Mike was essentially banned from fighting anywhere in the United States. Tyson and his legal team appealed the ruling.
Tyson applied for reinstatement in New Jersey in July 1998 but lost his temper at the hearing when questioned about the incident with Evander Holyfield. In August, in a bizarre turn of events, Tyson withdrew his application just hours before the ruling was to be handed down.
While suspended, Mike Tyson appeared in WWE as part of the big storyline between Stone Cold Steve Austin and Shawn Michaels heading into WrestleMania 14. He was paid $3 million for his appearances, the same amount he'd lost for biting Holyfield.
Glenn Carano, the father of Gina Carano, made the motion to approve the reinstatement of Mike Tyson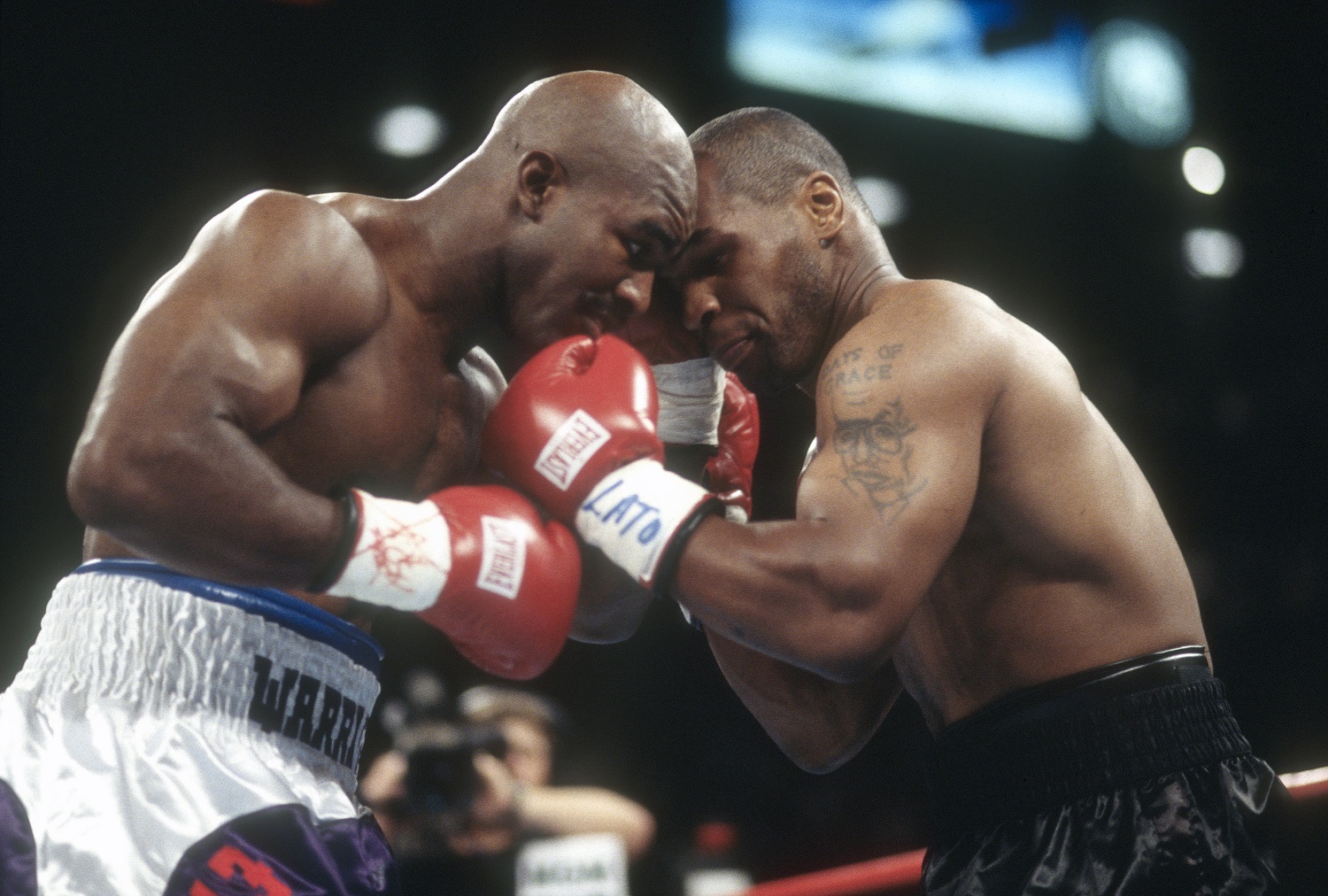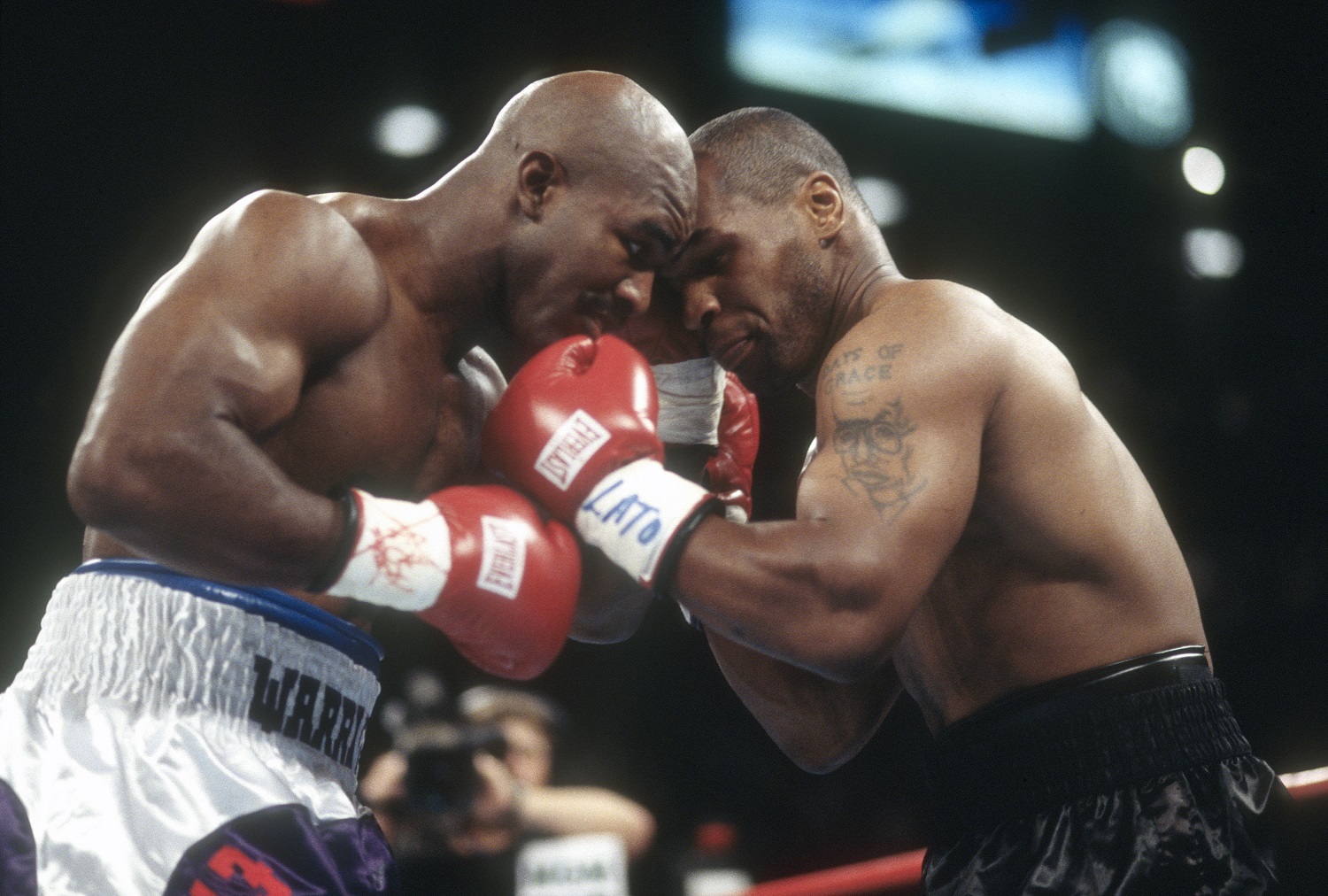 So here's the fun part you've been waiting for. For those who don't know much about Glenn Carano, here's a quick crash course. Carano had been an All-American quarterback in high school in Reno and was then a four-year starter at UNLV in the mid-1970s. He then played sparingly in the NFL and a season in the USFL before retiring. He has three daughters, one of whom is retired MMA fighter turned movie and television star, Gina Carano.
For six years, a time that included the late '90s, Glenn Carano served on the Nevada State Athletic Commission. And it was actually Carano that made the motion to approve Mike Tyson's reinstatement to boxing. The commission voted on it and the motion was passed, 4-1, with only commissioner James Nave casting a "no" vote. Tyson was officially reinstated on October 19, 1998, and knocked out Francois Botha in his return bout in January 1999.
In a fun twist, Mike Tyson and Glenn Carano were part of the same Southern Nevada Sports Hall of Fame class in 2015.