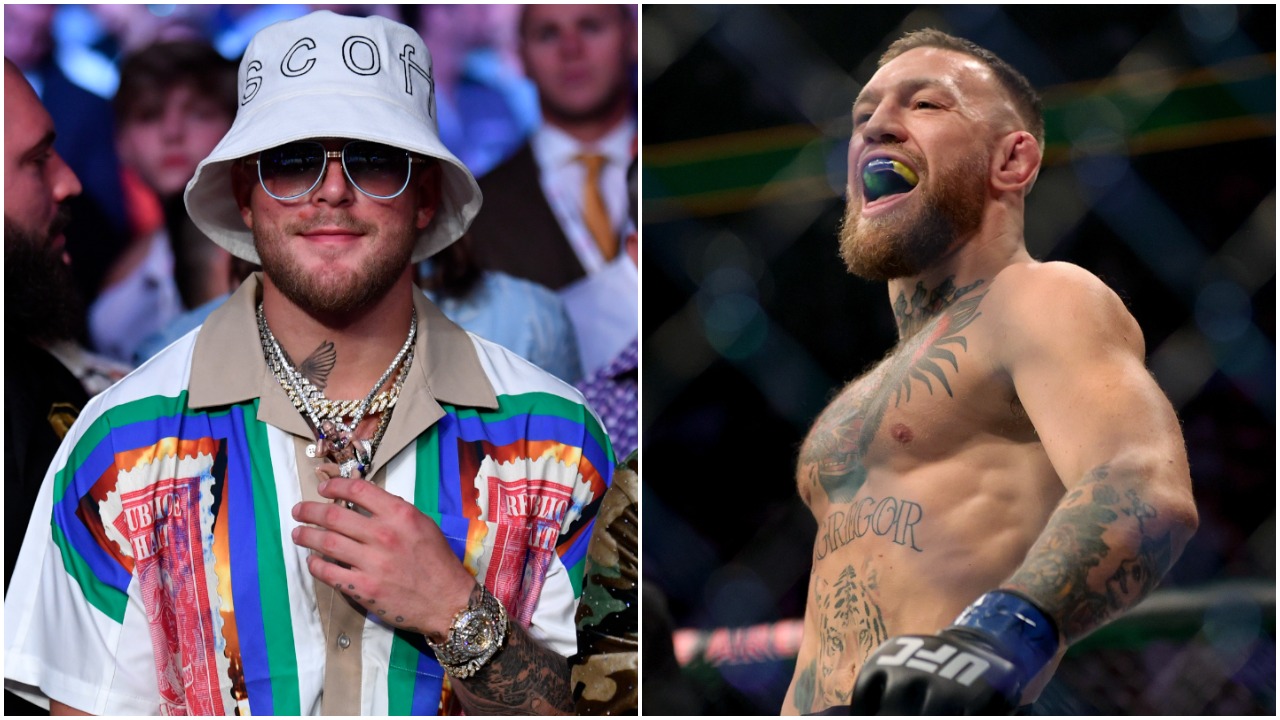 Jake Paul Dropped $100,000 in a Cold-Blooded Taunt of Conor McGregor Ahead of UFC 264 and Continued His Assault After the 'Notorious' One Was Soundly Beaten by Dustin Poirier
Jake Paul spent $100,000 to troll Conor McGregor ahead of UFC 264 and continued his assault after McGregor lost to Dustin Poirier.
Not long after Conor McGregor was soundly defeated by Dustin Poirier at UFC 264, Jake Paul, who's been clamoring for a fight with the "Notorious" one for quite some time, was quick to pile on the Irishman on social media, mocking him for losing to Poirier for the second straight time.
But even before the fight took place, Paul, who was sitting ringside on Saturday night in Las Vegas, threw some expensive shade in McGregor's direction as he dropped a large amount of cash on a custom pendant mocking Conor's TKO loss to Poirier back in January.
Jake Paul has been wanting a big-money fight with Conor McGregor for quite some time
Not long after Paul knocked out former NBA star Nate Robinson last November as part of the Mike Tyson vs. Roy Jones Jr. undercard, the YouTube star turned professional boxer claimed he sent McGregor a guaranteed offer of $50 million to step in the ring with him, which obviously wasn't going to happen at that time as Conor was set to face Poirier at UFC 257 in January.
When Poirier scored a second-round TKO victory over McGregor, Paul was quick to take to social media to start hurling insults, saying his offer had gone down to $10,000. When Paul defeated former UFC and Bellator star Ben Askren in April, he again called out McGregor and believed the possibility of the fight had become a bit more realistic. The fight obviously didn't become a reality and Paul has continued to hurl insults in McGregor's direction over the last few months, including one just this past week in which he said Conor had lost the "it" factor that once made him a two-division UFC champ.
A few days ahead of his third bout with Poirier, McGregor was asked about fighting either Logan or Jake Paul in the future, to which he responded by calling them both "dingbats." Conor said that a fight with either would probably never take place but also threw in the "never say never" cliche.
So while we don't know if Paul and McGregor will ever actually get it on, we do know that Paul isn't done trolling Conor as he dropped a large wad of cash, according to him anyway, just to throw some shade in his direction.
Paul says he dropped $100,000 on a pendant depicting an unconscious McGregor after he was knocked out by Dustin Poirier at UFC 257
This past Thursday, Paul took to Twitter to say that he was having a $100,000 necklace made depicting an unconscious McGregor after he was knocked out by Poirier back in January at UFC 257.
It appeared to be just another attempt to get under McGregor's skin, especially when no reveal came on Friday. But early Saturday morning, there was Paul (and his jeweler) showing off what he called the "Sleepy McGregor" chain that also featured a bottle of Nyquil.
That's some next-level trolling right there. Paul accompanied the reveal with yet another message for McGregor, saying he'd better win his fight with Poirier or the aforementioned $50 million offer would be off the table. Apparently, he wasn't serious after Conor lost to Poirier six months ago. But I digress.
As we all know, McGregor was destroyed by Poirier on Saturday night. After getting pummeled throughout the first round, Conor was forced to quit after the first five minutes after breaking his lower left tibia. Naturally, Paul was quick to let him have it on social media, and Poirier himself has jumped in on things as well.
He mocked Conor after the loss and offered to ship the chain to Poirier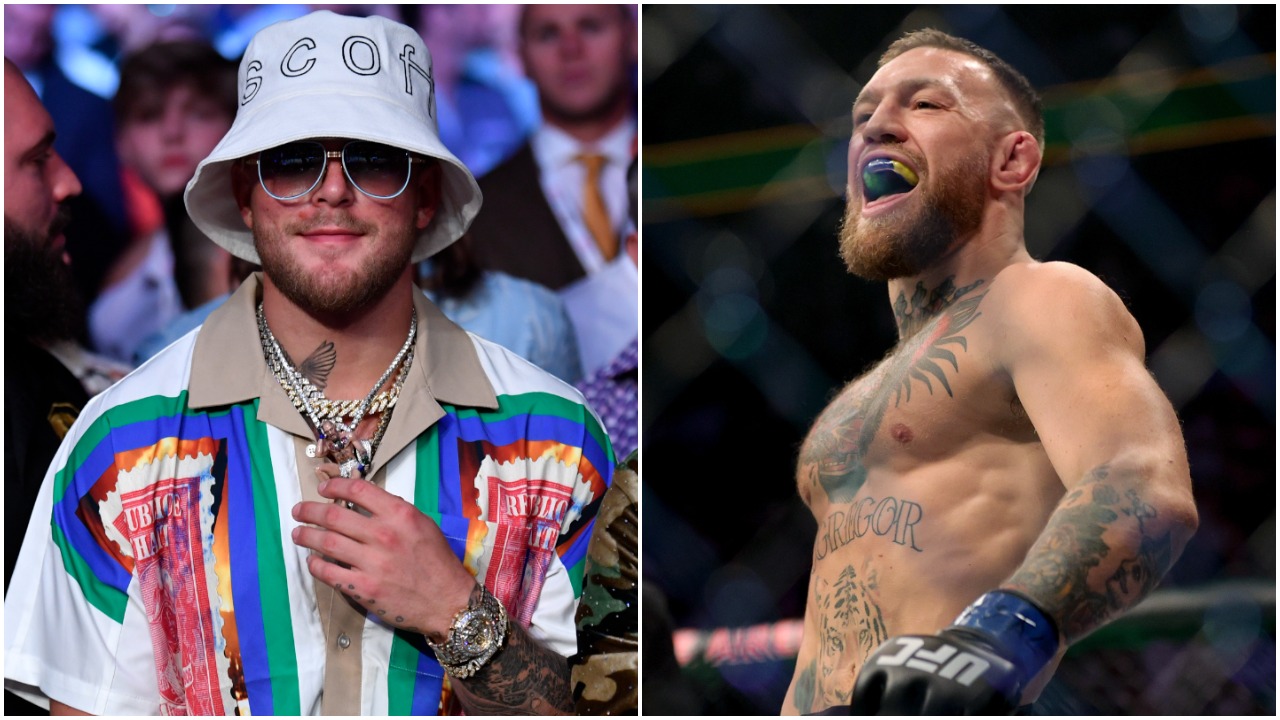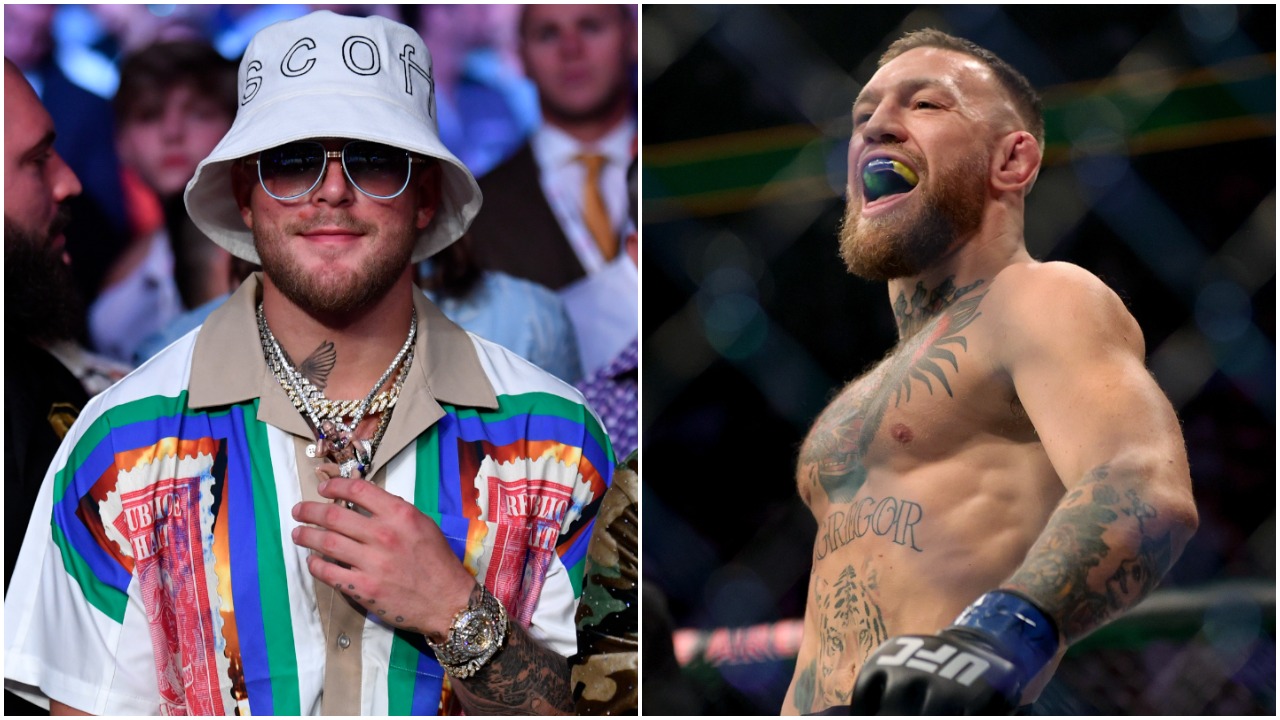 As he did back in January, Paul was quick to jump on Conor after his second consecutive loss to Poirier, who will likely next face Charles Oliveira for the UFC lightweight title, and once again took his fight offer down quite a bit.
A short time later, Paul tweeted at Poirier, saying he would ship the chain to him if he wanted it. On Sunday, Poirier actually responded, telling Paul to go ahead and "send it over," prompting Paul to take another shot at Conor, asking Poirier if he wanted him to snap the ankle off of it.
Just cold-blooded stuff all the way around.
McGregor will likely face Poirier for a fourth time when he heals from his injury but if he chooses not to return to UFC in an effort to keep from breaking his leg again, perhaps Paul has finally done enough to get Conor to agree to face him in a boxing match that would likely bring in ridiculous pay-per-view numbers.