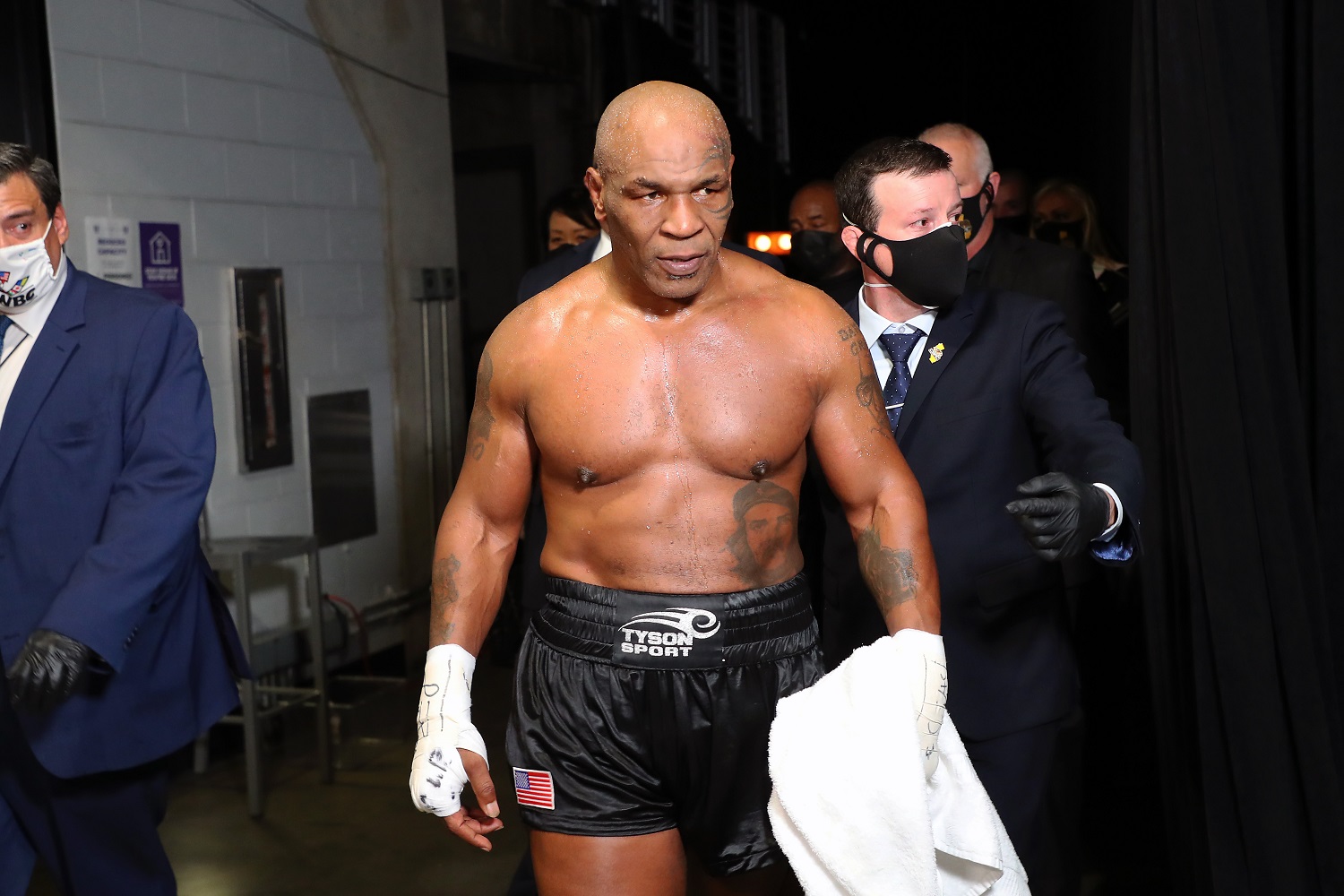 The Man Who Reportedly Attacked Mike Tyson After His Fight With Roy Jones Jr. Has Apparently Caused Problems Before
Mike Tyson was reportedly attacked following his bout with Roy Jones Jr. and the attacker has apparently had issues with Tyson in the past.
Roy Jones Jr. wasn't the only man to throw a punch at Mike Tyson this past weekend at Staples Center in Los Angeles as it's been reported that an unknown man swung on the former undisputed heavyweight champion of the world while Iron Mike was signing autographs following Saturday night's exhibition bout. And this man has apparently caused problems for Iron Mike and his security team in the past.
Mike Tyson fought Roy Jones Jr. to a draw this past Saturday night
Now 54 years of age, Mike Tyson made his highly-anticipated return to the ring this past Saturday night at Staples Center in LA against 51-year-old former four-division world champion Roy Jones Jr. Tyson's last official fight came back in June 2005, a bout against relative unknown Kevin McBride in which Iron Mike quit in his corner, and he also fought in exhibitions in 2006 against his former sparring partner and heavyweight journeyman Corey Sanders.
The rules for the Mike Tyson vs. Roy Jones Jr. bout didn't allow for Saturday night's exhibition to truly be considered a real fight but Tyson certainly did his best to give the viewing audience a show. Iron Mike was in phenomenal shape coming into the fight and looked better than anyone could have expected.
Over the eight two-minute rounds, Tyson was clearly the better of the two fighters and landed nearly double the amount of punches than did Jones. Tyson landed 67 of 193 (35%) shots, including 57 of 137 power punches, while Jones connected on just 16% of his punches, landing 37 of 236. Tyson outlanded Jones in seven of the eight rounds and in a real fight would have easily been declared the winner. But on a night where it was known that no official winner would be declared, the bout was called a draw.
But the night apparently wasn't done for Mike Tyson when the final bell rang.
Mike Tyson was reportedly attacked after the fight with Roy Jones Jr.
According to TMZ Sports, when Mike Tyson was on his way out of Staples Center following his bout with Roy Jones Jr., he stopped to sign autographs for a small group of fans that had gathered outside the arena.
A man in the crowd apparently began yelling at Tyson asking the former champion to fight him, which Iron Mike obviously shrugged off as he joked that it wouldn't end well. But the man then reportedly threw an actual punch at Mike Tyson (no word on if it landed but highly doubtful) and then reached into his waistband as if he were going to pull out a weapon. Tyson's security team immediately intervened when the punch was thrown and the alleged attacker took off.
Iron Mike's attacker has apparently been a problem in the past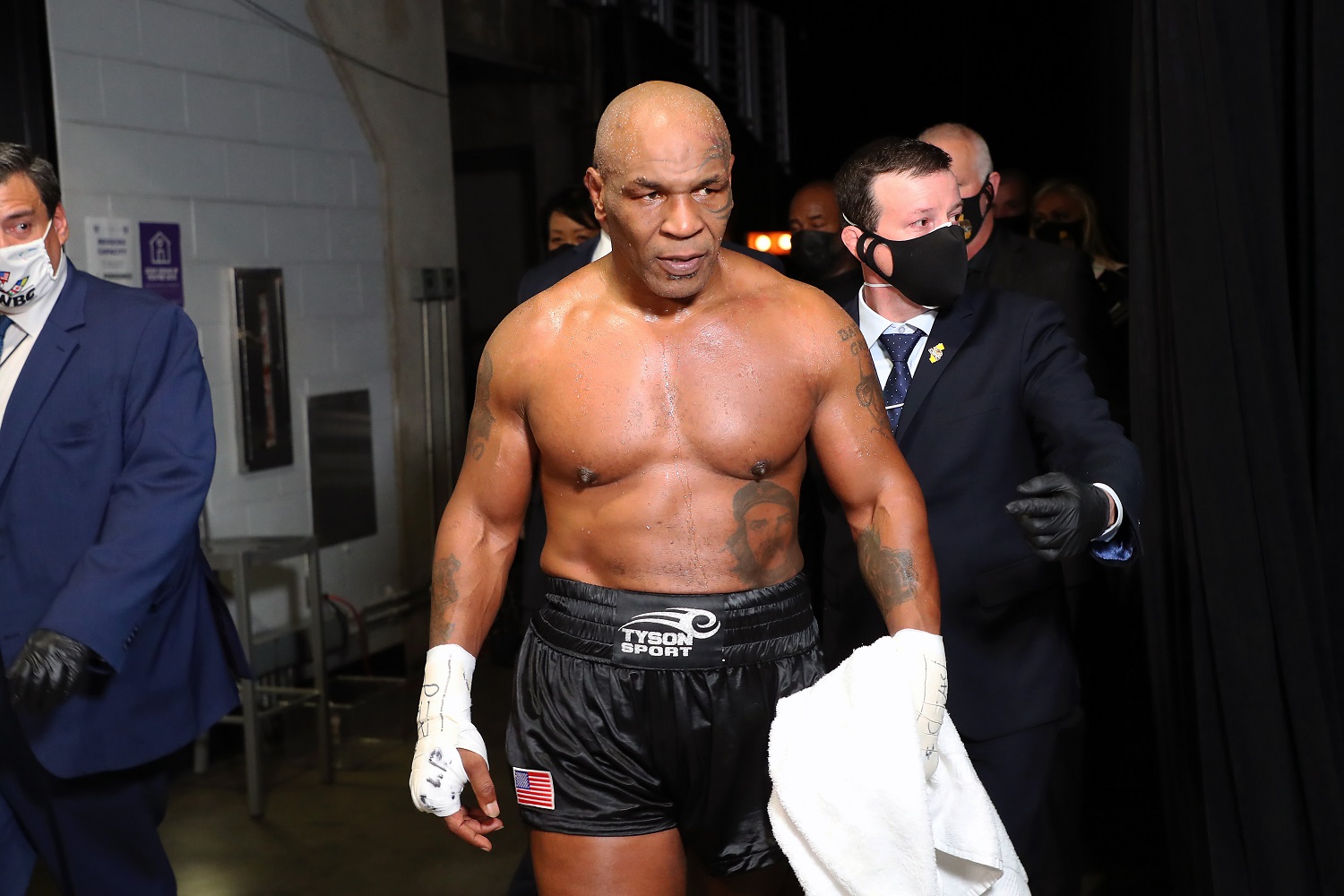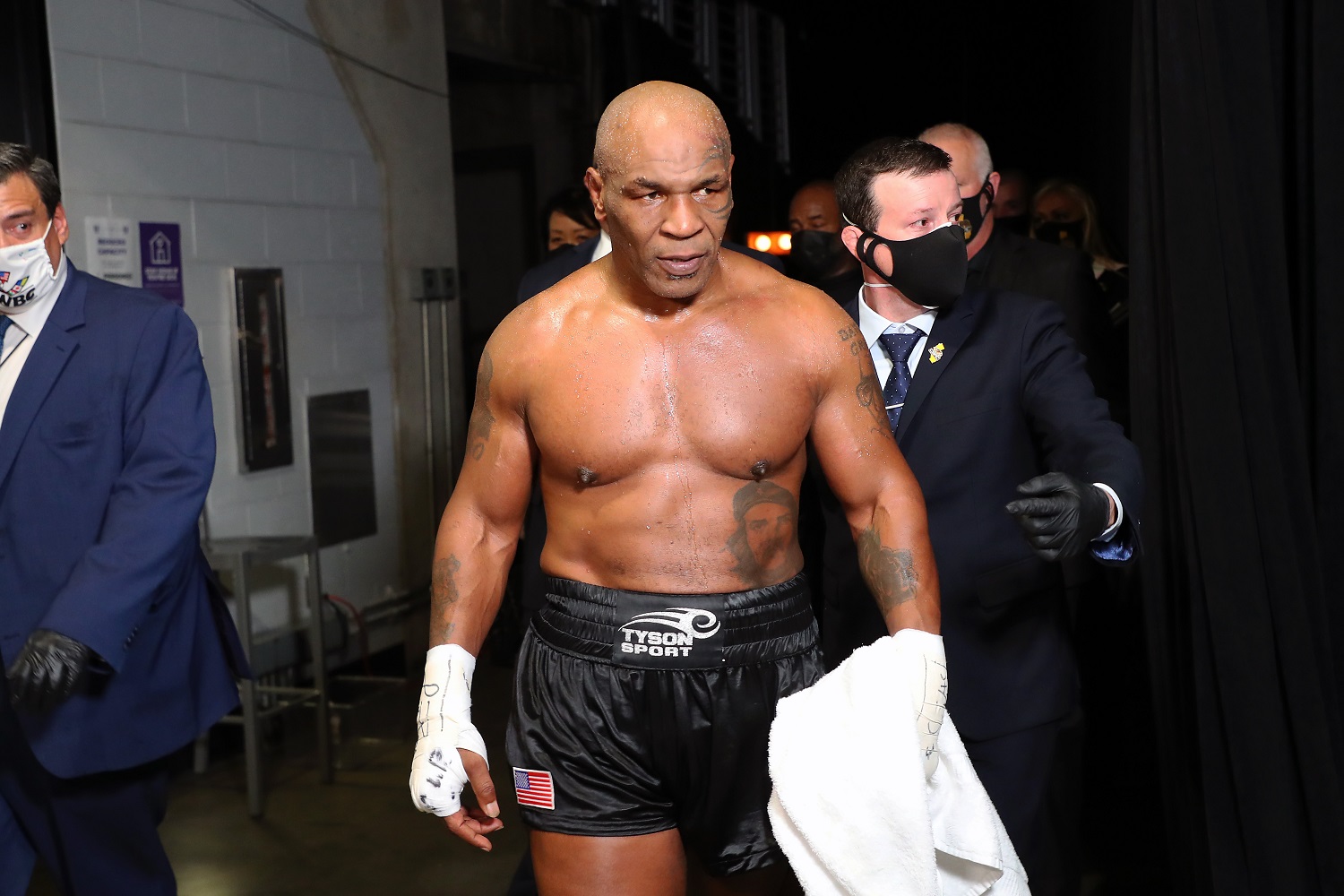 According to Mike Tyson's team, the incident following the Roy Jones Jr. fight wasn't the first time that this alleged attacker has been an issue for Iron Mike. Apparently, the team recognized this man from a previous autograph signing and the man also tried to start trouble there as well.
Police were called on the incident but by the time they arrived, everyone had left and no official report was filed.