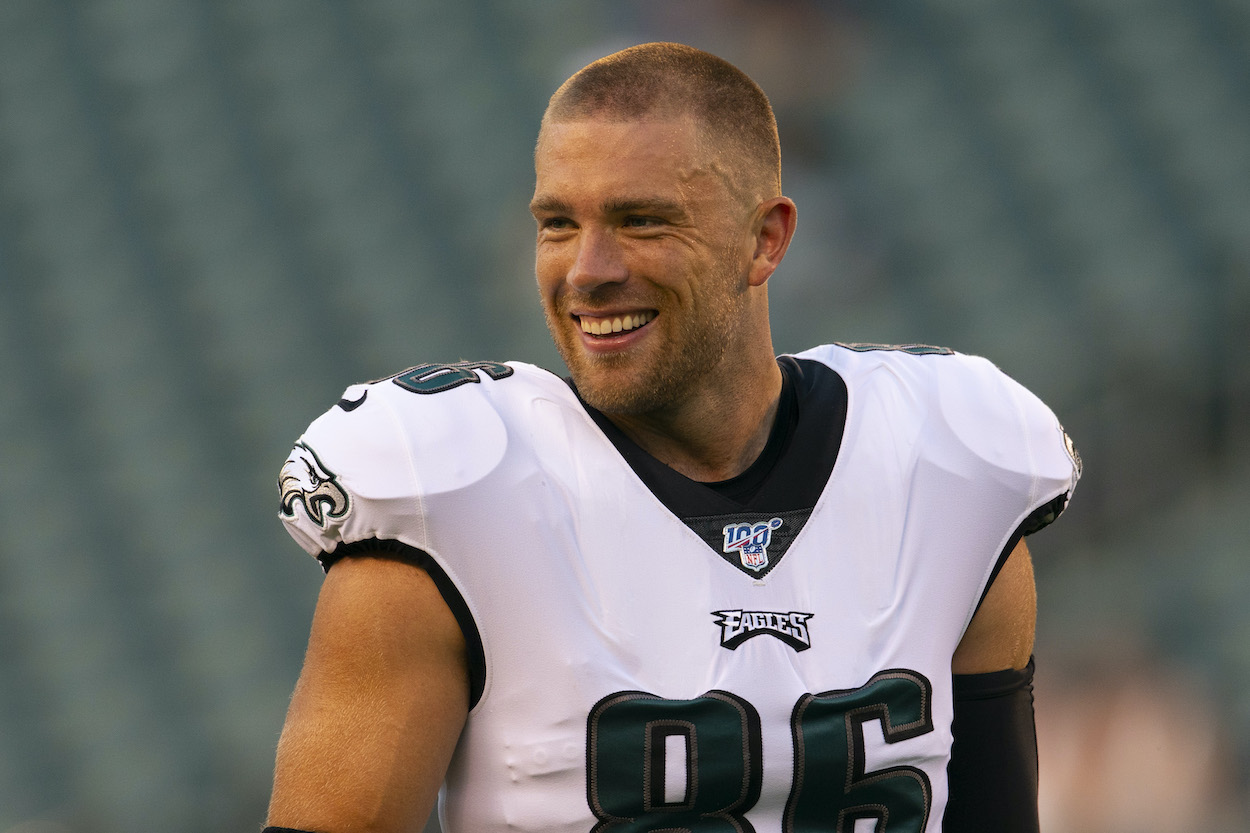 An Unexpected Report Out of Eagles Camp Leaves Fans Excited to Welcome Back a Living Legend With Open Arms
Zach Ertz is reportedly expected to show up to Eagles camp next week.
After the 2020 NFL season wrapped up, it seemed like a guarantee that longtime Philadelphia Eagles tight end Zach Ertz had played his final game in midnight green. The team is starting to rebuild with the young talent they have all over the offense, and a 30-year-old Ertz doesn't exactly fit that mold.
But after an offseason filled with trade rumors and radio silence from Ertz himself, the latest unexpected report out of Eagles camp has fans ready to welcome him back with open arms.
Zach Ertz already said goodbye to the Eagles organization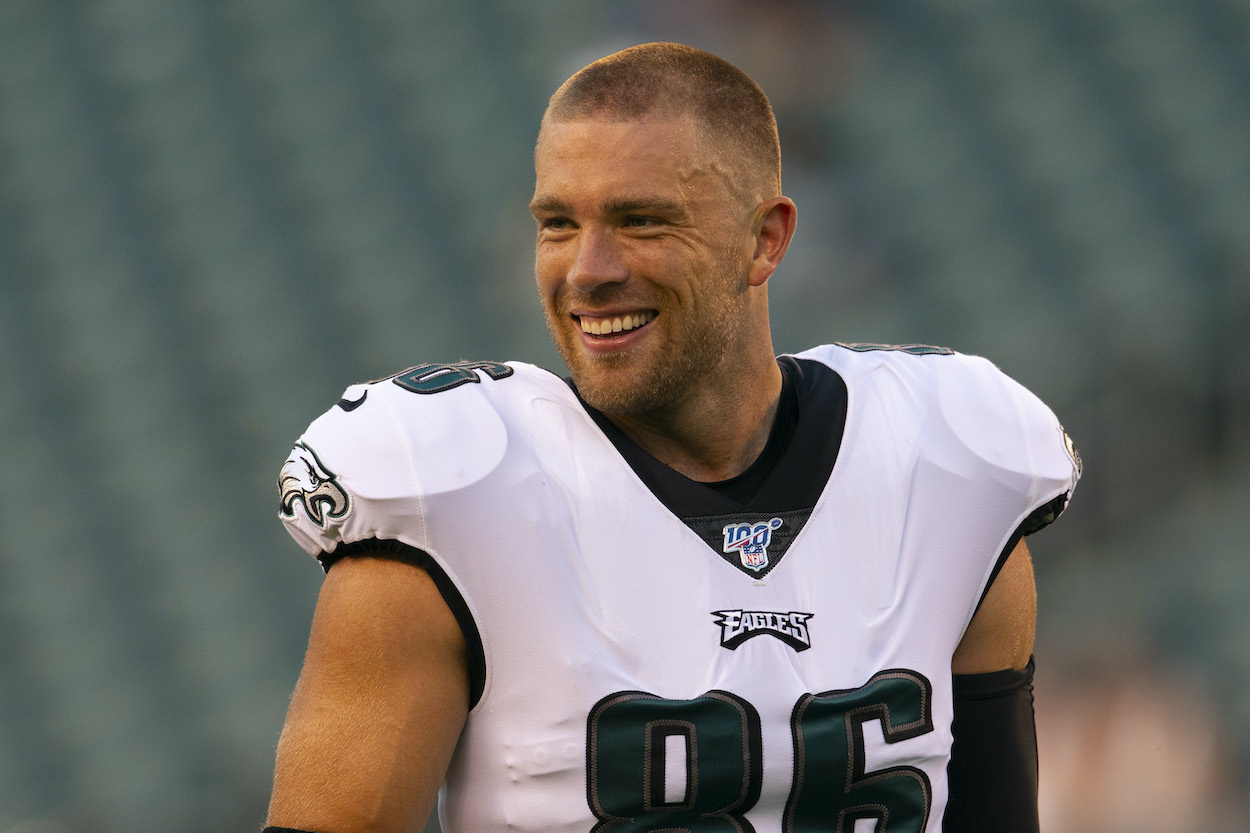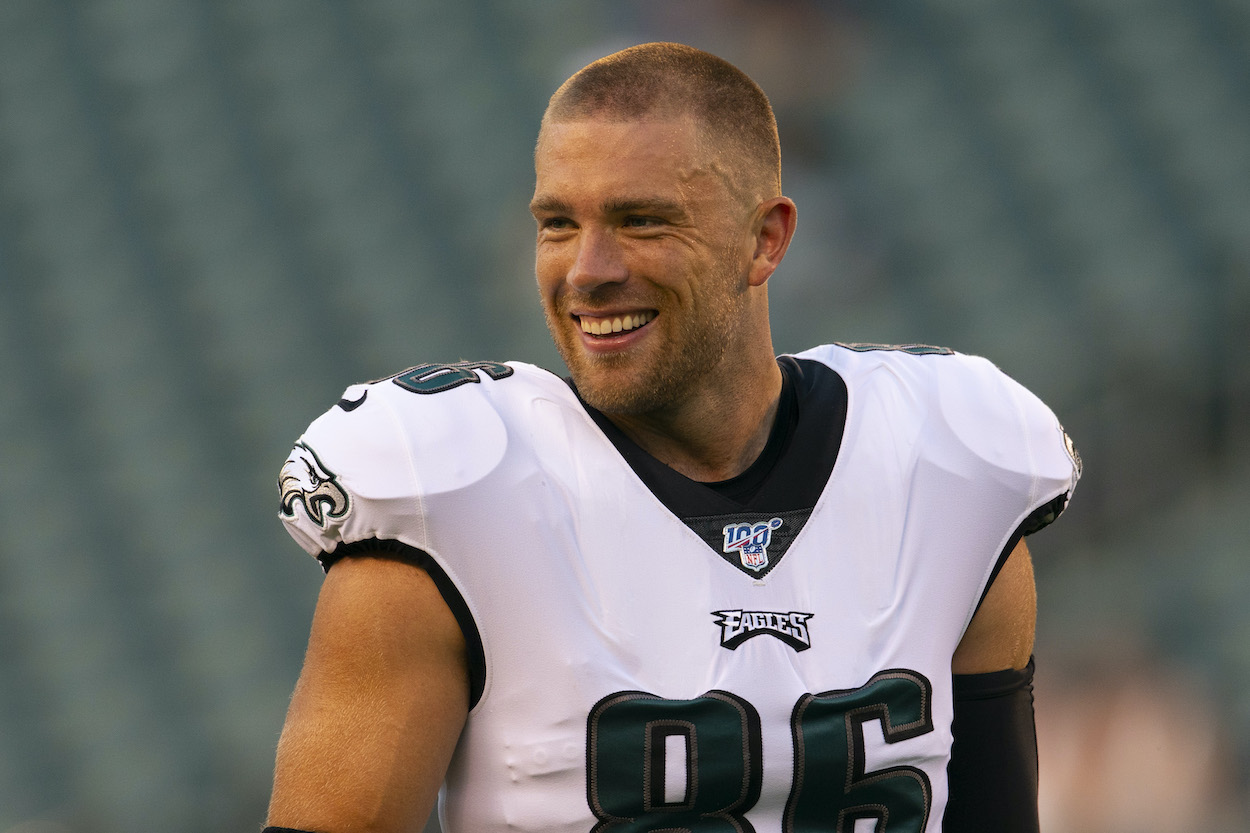 When Ertz walked off Lincoln Financial Field in January for the final time last season, he seemed to know it was over. The tight end sat alongside Carson Wentz and Jason Kelce on the sideline for over an hour after everyone had already left the stadium. At the time, it looked like the final goodbye for a trio that planned to be going their separate ways this offseason.
The next day, Ertz gave an emotional press conference in which he thanked the city of Philadelphia with tears streaming down his face.
"I think this city is the best city to play for. I couldn't have asked for a better experience," Ertz said. "This city means a lot to me. It means a lot to me. I'm thankful."
Ever since that day, the franchise leader in receptions by a tight end has been engulfed in trade rumors. The Buffalo Bills, Seattle Seahawks, Indianapolis Colts, and others have all shown interest in Ertz over the past few months, but no team has been able to pull the trigger.
In May, Ertz skipped the Eagles' voluntary workout program for the first time in his nine-year NFL career, signifying he wanted to keep his distance from the Eagles while they worked out a deal. But two months later, they still haven't.
Ertz reportedly expected at Eagles camp, "great chance" he stays in Philadelphia
As Eagles fans await the announcement that Ertz has been dealt to a contender, an unexpected report out of camp completely changed the dynamic of the situation. On Thursday, Howard Eskin of 94 WIP and Fox 29 tweeted out an update on the tight end that should have Philadelphia fans jumping for joy.
"I (now) hear there is a great chance Ertz will be on team at start of season," Eskin wrote. "Been told Zach will be there at start of training camp Tuesday. Zach has been working out in team facility for close to last 2 weeks with teammates. He's over the issues."
Ertz seemed to be as gone as Wentz heading into this offseason, but now there's reportedly a strong possibility he'll be back in midnight green to start the season. What an unexpected — and delightful — turn of events for Philly.
Would the Eagles be better off trading or keeping Ertz?
So, Ertz will be present for Eagles training camp next Tuesday, and he could be on the roster for Week 1 after all. But should Eagles fans even want the veteran tight end back if a trade is still a possibility?
In short, yes.
The Eagles offense is littered with young, unproven players who still have to learn how to succeed in the NFL. Jalen Hurts (22), Miles Sanders (24), Jalen Reagor (22), DeVonta Smith (22), and Dallas Goedert (26) need a veteran presence to help them learn the ropes and bail them out with third-down catches and savvy pass protection in tense moments.
Ertz can be that guy.
Unless the Eagles receive a trade package in the coming weeks that blows them away, they should do everything in their power to work things out with Ertz and keep him on the roster in 2021.