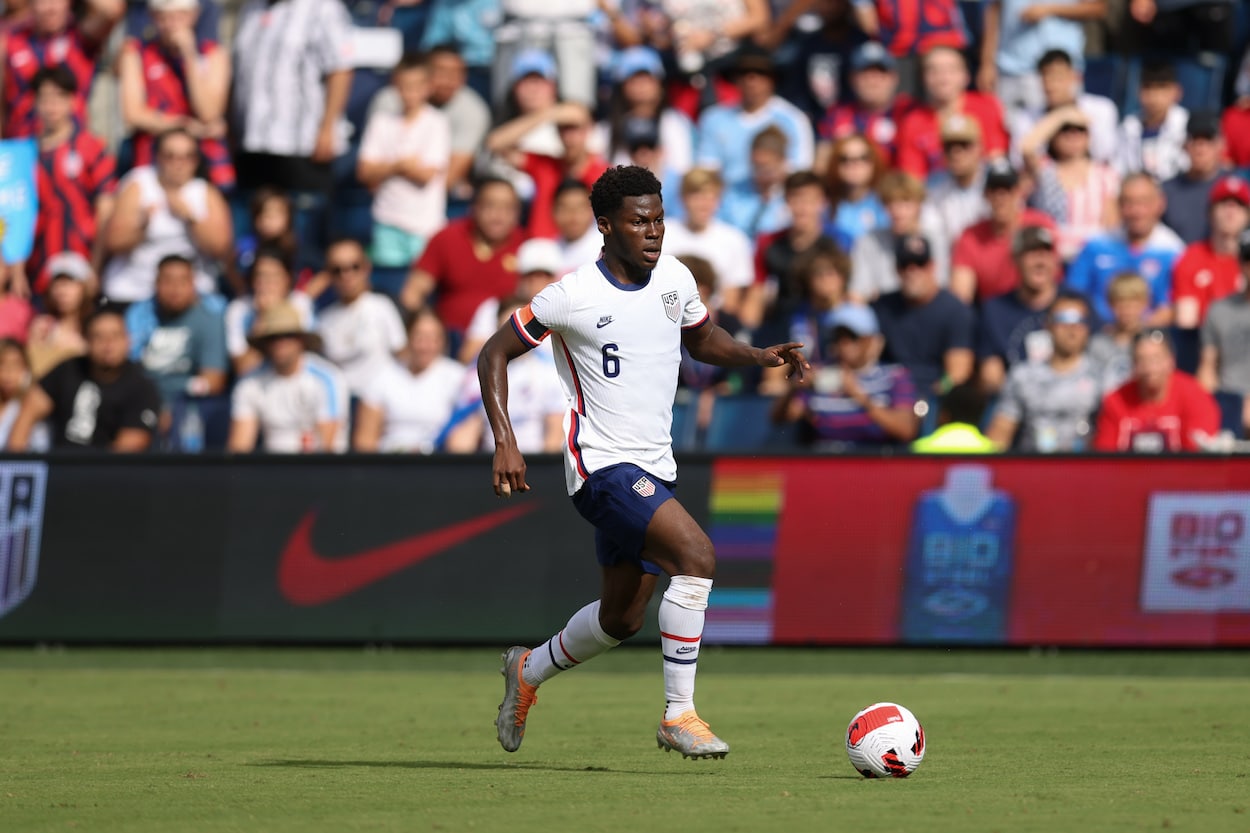 Stu Holden Predicts Yunus Musah Will be the Surprise USMNT 'Breakout Star' of the World Cup
The USMNT will play in the 2022 World Cup in November and Stu Holden thinks a teenage star could be the team's player of the tournament.
The World Cup makes stars all over the world, and that's as true in the United States as anywhere else. Players like Clint Dempsey, Landon Donovan, Tony Meola, Alexi Lalas, and Cobi Jones became household names after the world's biggest soccer tournament. This year, former USMNT member and analyst Stu Holden thinks the name that will be on Americans' lips after Qatar is Yunus Musah.
Yunus Musah could be the USMNT breakout star of the World Cup 2022
Even the most causal USMNT fan likely knows the name Christian Pulisic. After that, players like Weston McKennie, Gio Reyna, Tim Weah, and Brenden Aaronson are relatively well known by slightly more in-tune fans.  
One player who will almost assuredly be in coach Gregg Berhalter's starting 11 but isn't yet a household name is 19-year-old midfielder Yunus Musah.
The teenage star who currently plays his club football at Valencia in Spain is one of three American youngsters in the USMNT midfield who are the engine room of the team. Musah, McKennie, and Tyler Adams even have a nickname already for their three-man unit: MMA.
USMNT-midfielder-turned-analyst Stu Holden thinks Musah, specifically, will have a special few weeks in Qatar.
"Yunus Musah will be the breakout star of this World Cup," Holden told Alexi Lalas on his State of the Union USMNT podcast. "I'm a huge Musah fan. I think he's the best — potential to be the best player on the team. Not the most skillful, not the most — a guy that I just think is unworldly different. His ability to get out of tight spaces, his balance, his power, his strength, his passing. If he can just add the goal and arriving in the box like McKennie, he's going to be the breakout star.
That is high praise from a former player who knows what it takes to play in that spot for the USMNT in a World Cup (Holden played in the 2010 tournament).
And Holden is absolutely right about at least one thing, Musah is definitely different.
Who is Yunus Musah?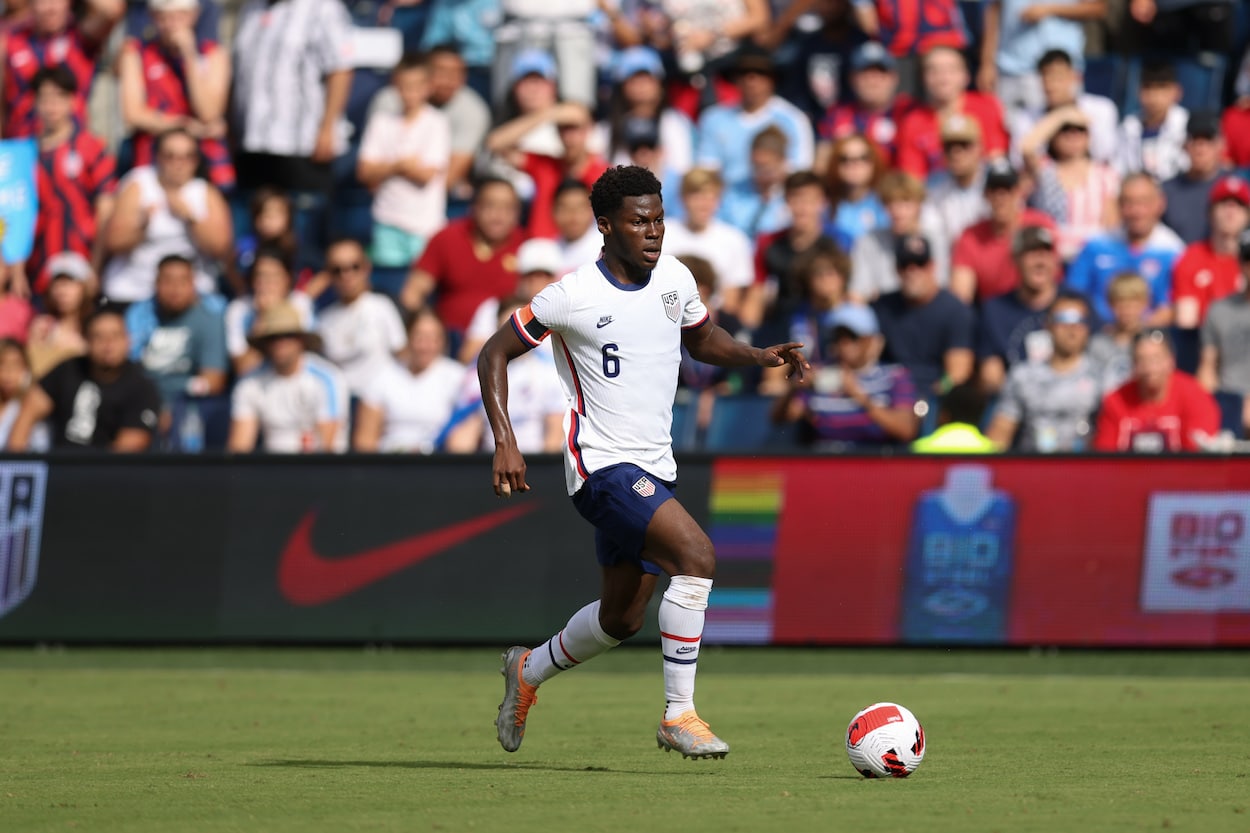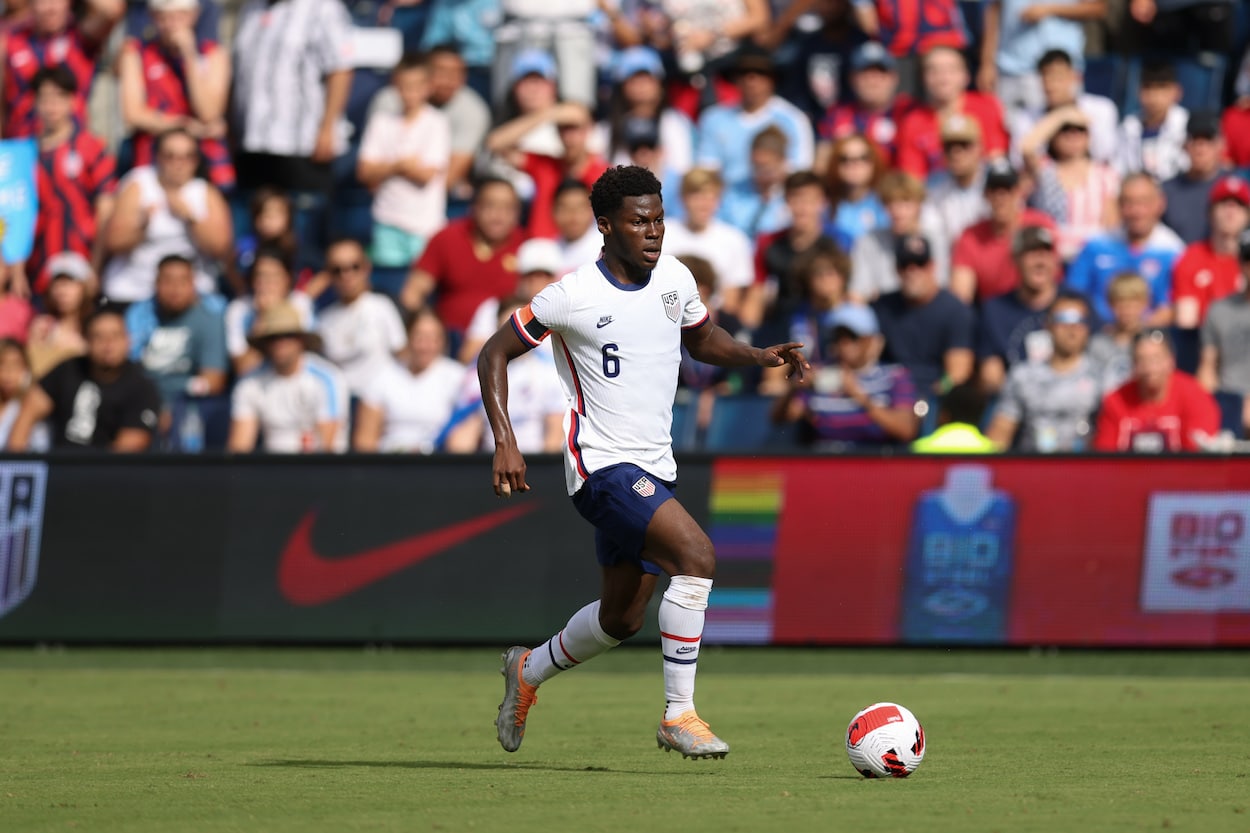 Why don't even relatively hardcore U.S. soccer fans know all that much about Yunus Musah? It's because Musah didn't decide he wanted to represent the United States in international football until March 2021.
The burgeoning star was born in New York City while his Ghanaian mother was on vacation, per Sports Illustrated, which makes him eligible to play for the USMNT. However, he spent his young childhood in Italy and moved to England at age 10 to play for the Arsenal academy. At 17, he moved to Spain to play for Valencia.
Despite family roots in Ghana and eligibility to play for Italy or England, Musah chose the USMNT thanks to the recruiting efforts of Gregg Berhalter and his assistant coaches.
This isn't uncommon for the USMNT to bring in players who are American in some way but didn't grow up here. For example, former USMNT defender John Brooks' father is an American serviceman who was stationed in Germany, and that's where the soccer player grew up. Tim Weah's dad is an all-time great striker who played all over the world and is now the president of Liberia.
Despite not having strong roots in the U.S., Musah has fit in perfectly with the USMNT. As Stu Holden mentioned, the teenager's versatility is his greatest strength. He can do it all, especially on offense, and is a direct player who pushes the offense for Berhalter's squad.
If Musah continues to boss the midfielder in the World Cup as a newly-minted 20-year-old (his 20th birthday falls on the USMNT's third game of the Group Stage vs. Iran), he will truly be the breakout star if America can get out of its group over Wales or England.
Like Sportscasting on Facebook. Follow us on Twitter @sportscasting19 and subscribe to our YouTube channel.