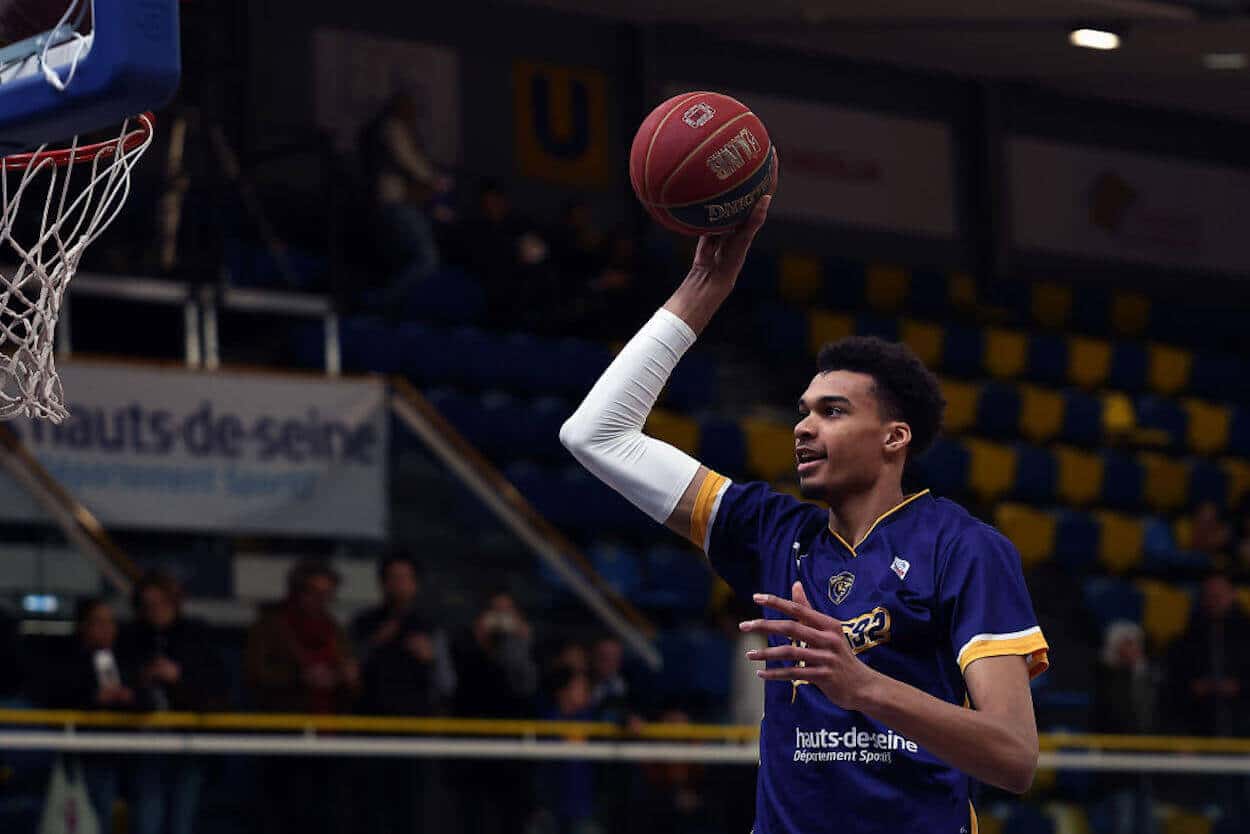 Victor Wembanyama Height: The French Phenom Is Apparently Taller Than We Thought
Just when you thought that Victor Wembanyama's potential was clear, it seems like the young center could stand even taller.
While there's plenty of room for variance within the Association, NBA players are, by and large, tall. That's certainly true of Victor Wembanyama, even though he hasn't put pen to paper on his Spurs contract just yet. The French teenager is a do-it-all talent, but his body of work is made even more impressive by his height. While we went through the draft process without much clarity on that stature, everyone could tell that Wemby towers over the competition.
Now, though, things are different. The teenager has landed on North American shores, meaning that we know just how tall he is.
And if the thought of a massive teenager capable of blocking shots, dribbling past defenders, and shooting three-pointers wasn't scary enough, Victor Wembanyama is apparently taller than we've thought.
Victor Wembanyama's height is even more impressive than we heard ahead of the NBA draft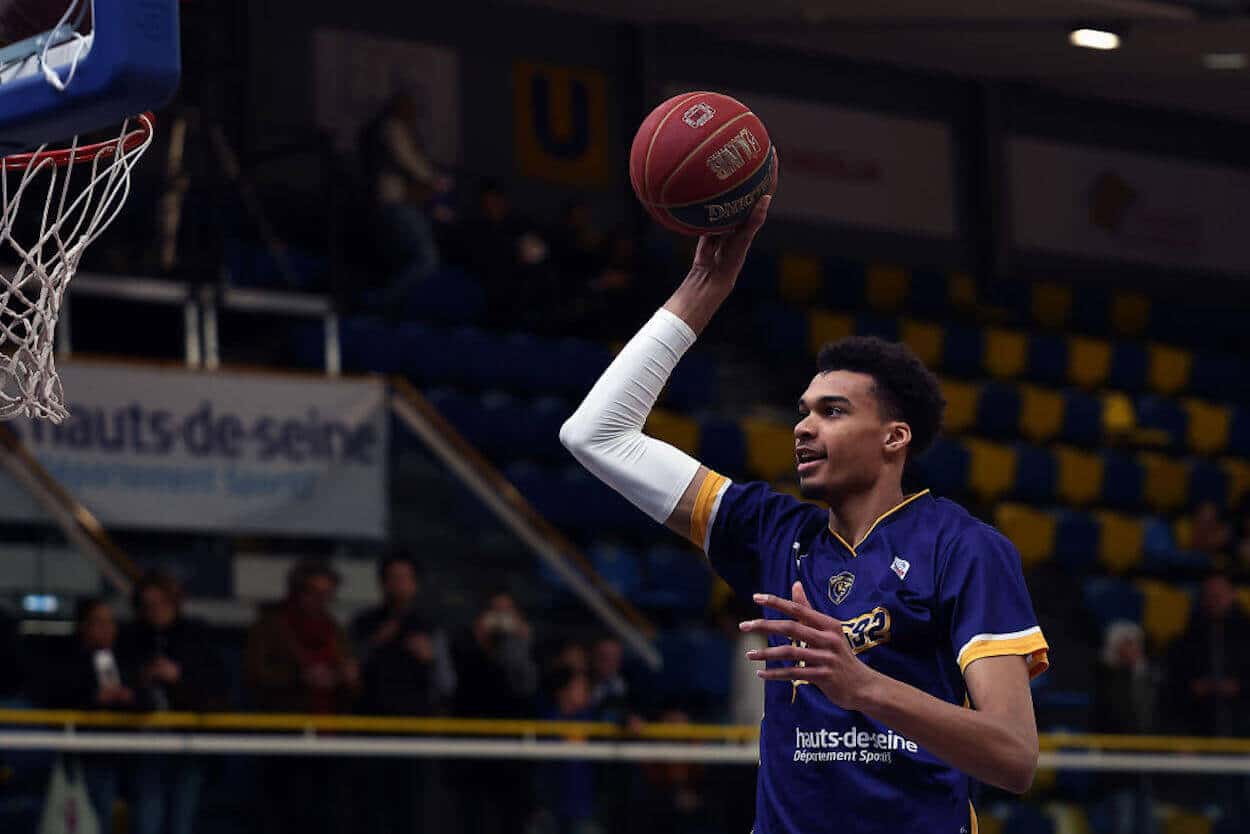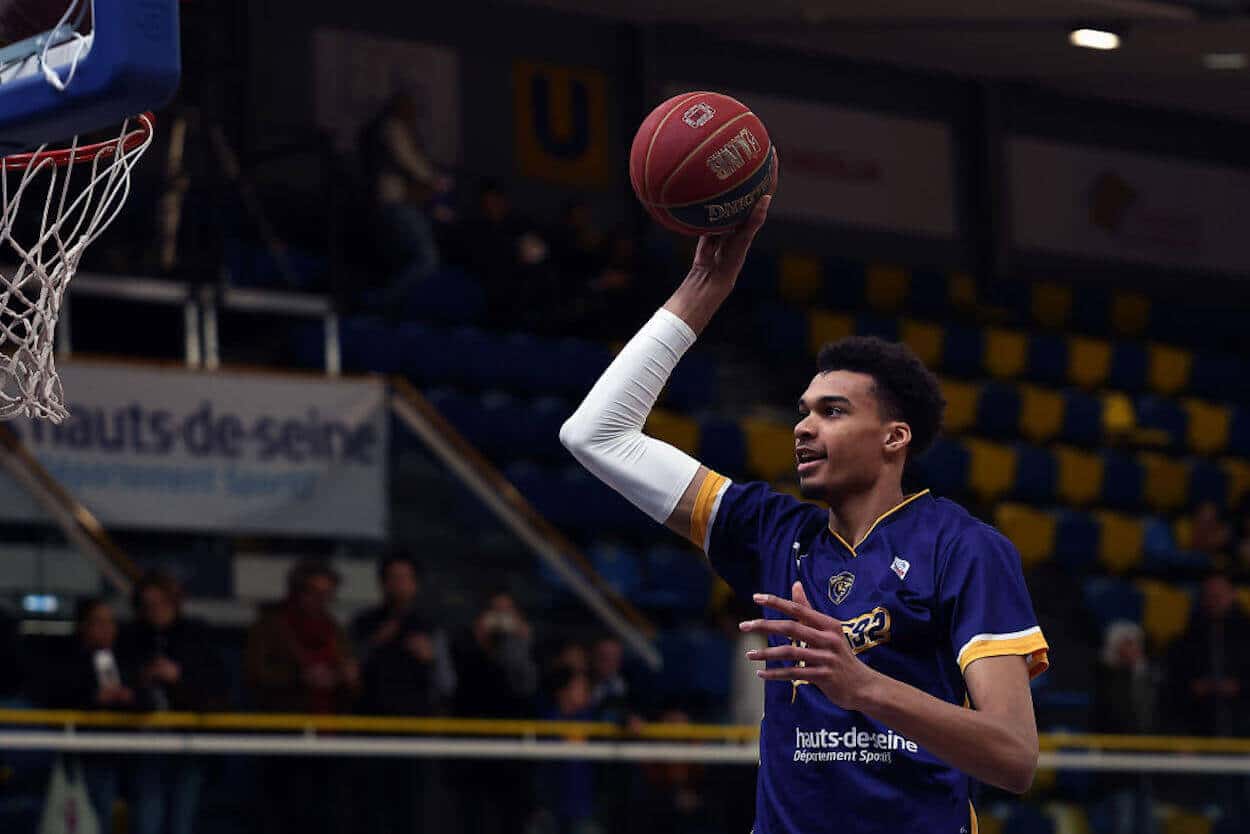 While there are plenty of Youtube highlight packages out there, Victor Wembanyama was still somewhat of an unknown quantity to North American basketball fans ahead of the draft. Even his height, which is a rather central piece of data about the French phenom, was shrouded in mystery.
At various points in his road to the Association, we heard different measurements thrown around. Basketball Reference, for example, listed the teenager listed at 7-foot-2. On the other hand, two separate ESPN stories used 7-foot-3 and 7-foot-4.
While those discrepancies were understandable — not only was Wembanyama playing in France, away from the North American media, but the teenager could have grown in between the different write-ups — another number appeared in February 2023. If you considered Brian Windhorst and Jonathan Givony's ESPN piece as the definitive reporting on Wemby, the French center stood even taller than previously thought.
"As he waits for the camera to set between bursts of photos, he playfully shoots layups at a nearby hoop, his fingertips coming shockingly close to the rim as he is standing on the floor," the pair explained. "The roster indicates he is 7-foot-4, but in shoes, he is actually 7-foot-5, with a wingspan of 8 feet. And it's possible he isn't done growing."
After the NBA draft, we got official confirmation of the teenager's stature. According to an AP report (h/t ESPN), Wembanyama stands 7-foot-3.5 without shoes. While everyone's sneakers vary, we can assume that he'll stand about an inch taller on the court.
Could that seem a bit disappointing, given the previous estimates? Sure, but it's still nothing to sneeze at. Wemby will be the second-tallest player in the Association during the 2023-24 season; he would have even beaten out Purude's Zach Edey, who decided to play another year of NCAA ball.
Will that stature translate into NBA success? While it will certainly help, nothing is guaranteed; sports fans have seen plenty of physically gifted players fall short. If nothing else, though, we're in for quite the ride watching Victor Wembanyama — all 7-foot-3.5 of him — chase Association success.