Victor Wembanyama Height: The French Phenom Is Apparently Taller Than We Thought
While there's plenty of room for variance within the Association, NBA players are, by and large, tall. That's certainly true of Victor Wembanyama, even though he hasn't reached North America just yet. The French teenager is a do-it-all talent, but his body of work is made even more impressive by his height. While reports have varied, most sources pegged him at 7-foot-4.
Now, however, it seems like that measurement may be inaccurate. The center might be even taller.
Yes, you read that correctly. If a 7-4 teenager capable of blocking shots, dribbling past defenders, and shooting three-pointers weren't scary enough, Victor Wembanyama is even bigger.
Victor Wembanyama's height is even more impressive than we've heard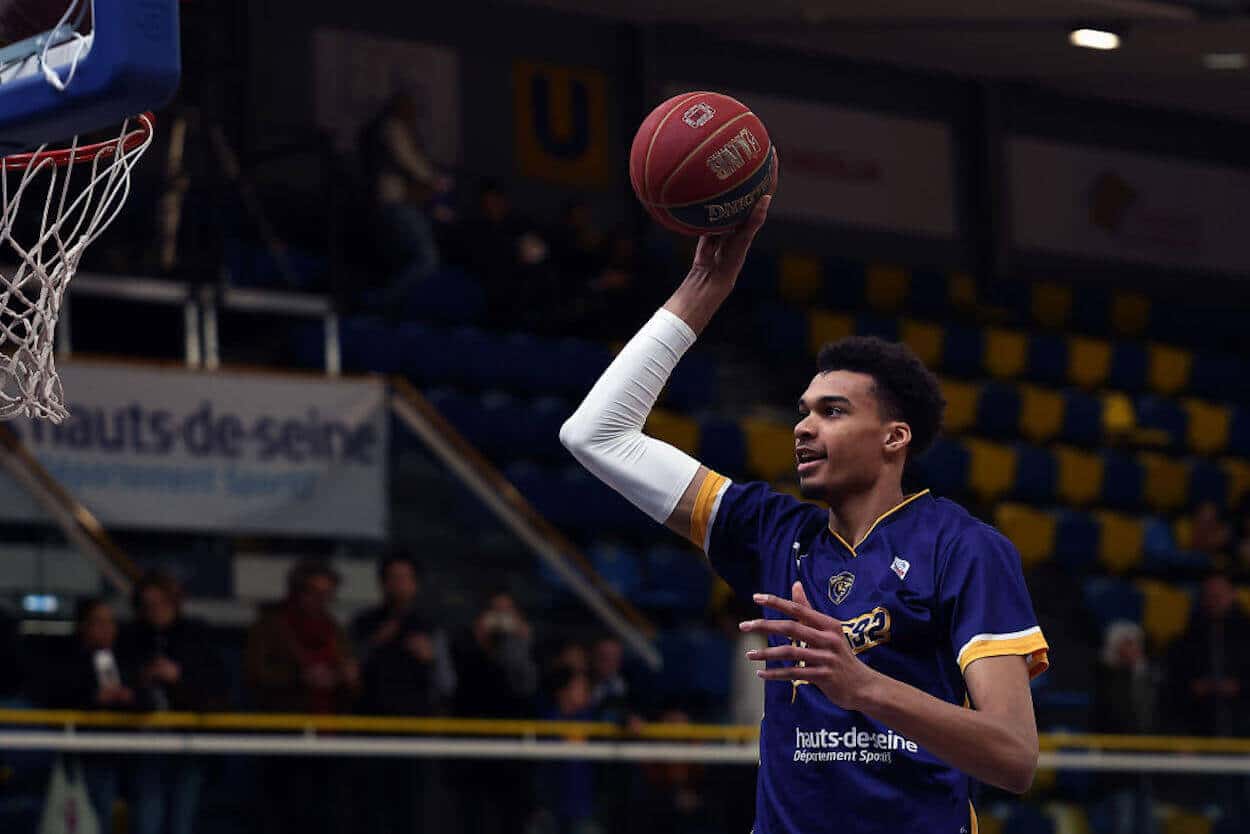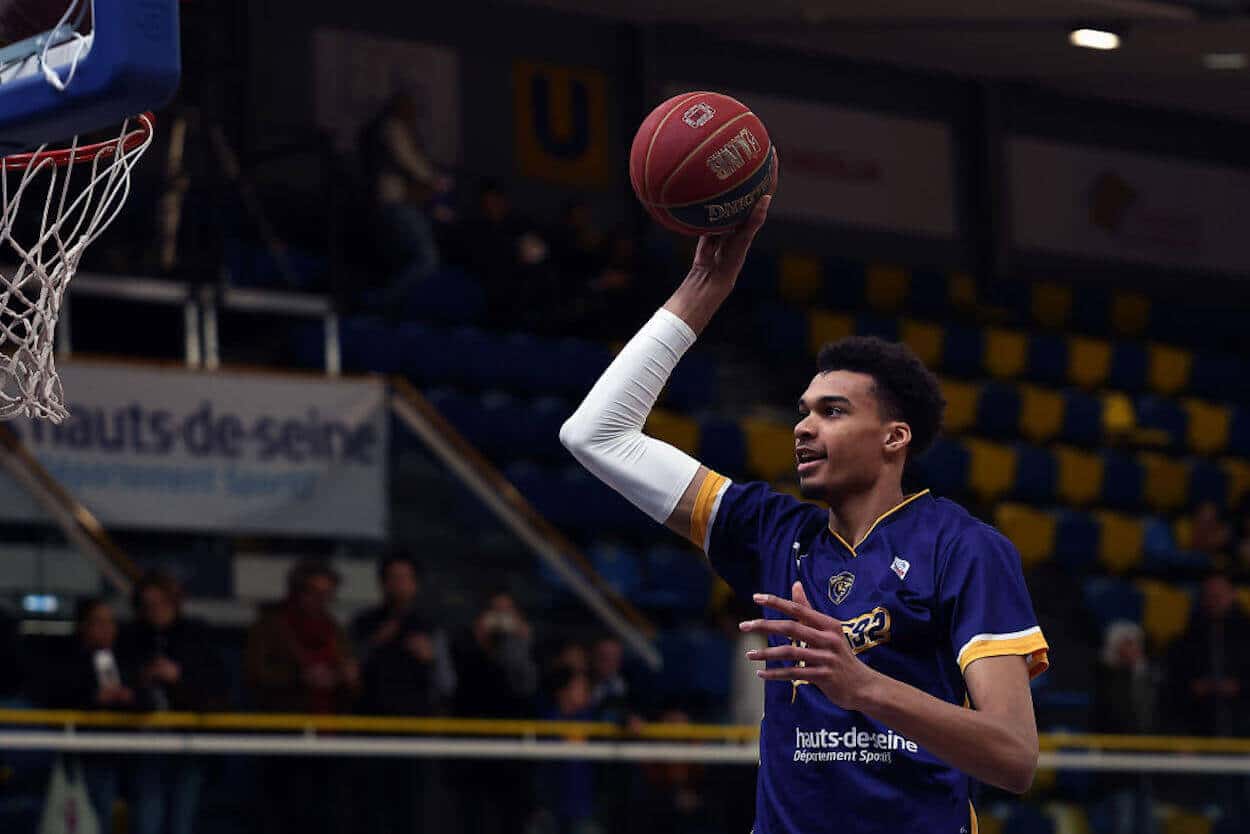 While there are plenty of Youtube highlight packages out there, Victor Wembanyama is still somewhat of an unknown quantity to North American basketball fans. Even his height, which is a rather central piece of data about an NBA prospect, is shrouded in mystery.
At various points in his road to the Association, we've heard different measurements thrown around. Basketball Reference, for example, has the teenager listed at 7-foot-2. On the other hand, two separate ESPN stories used 7-foot-3 and 7-foot-4.
While those discrepancies are understandable — not only is Wembanyama playing in France, away from the North American media, but he's still a teenager and could be growing in between the different write-ups — we now have another number to add to the list. If we consider Brian Windhorst and Jonathan Givony's February 2023 ESPN piece as the definitive reporting on Wemby, he's even taller than we previously thought.
"As he waits for the camera to set between bursts of photos, he playfully shoots layups at a nearby hoop, his fingertips coming shockingly close to the rim as he is standing on the floor," the pair explained. "The roster indicates he is 7-foot-4, but in shoes, he is actually 7-foot-5, with a wingspan of 8 feet. And it's possible he isn't done growing."
Although you could cynically suggest an extra inch or two won't matter, Windhorst and Givony' perfectly summarize why the updated measurement will resonate with basketball fans everywhere around the globe. At this point, Wemby is a blank slate of limitless potential. Watching him provides each viewer to dream their own dream. One fan can hope he'll arrive and transform their favorite team into contenders. Another can watch Wembanyama and be excited by how he'll (theoretically) continue to reshape how we view the game of basketball. At this point, he's full of potential.
And that word — potential — is the key. Sports are all about reaching for that upper limit. Maybe this season we'll win a championship; perhaps our new rookie will turn into an all-league talent.
Even Wembanyama's height ties into that. If we don't even know how tall he is, there's room to hope, dream, and project all of that onto him. He's a mystery man waiting to arrive and do exactly what you imagine he's capable of doing.
With all of that being said, though, each day brings us closer and closer to the NBA Draft Combine, where Wembanyama, like the league's other prospects, will be officially measured without shoes. At that point, his height will become a known commodity.
Will that actually change anything? Not really; if anything, we'll be closer to seeing him on the court, which brings its own excitement. At the same time, though, this current window is unique. Wembanyama is simultaneously a big name and a mystery; we don't see that every day.
The teenager, it seems, really is special.