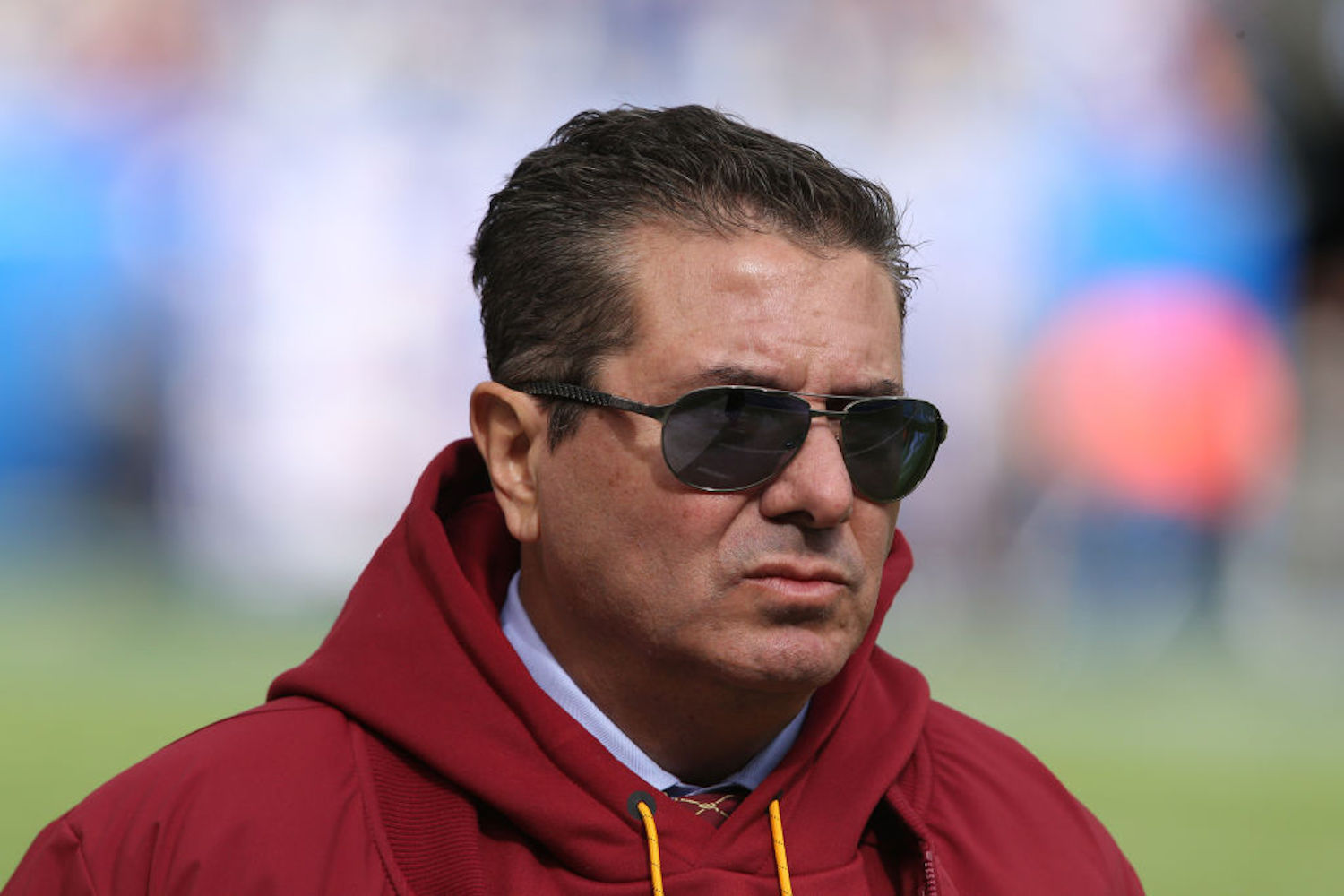 Washington Football Team Owner Daniel Snyder Is on His Last Legs After Getting Exposed in Bombshell Report
Daniel Snyder has served as the owner of the Washington Football Team for over 20 years, but he might be searching for a new job soon.
Washington Football Team owner Daniel Snyder has been a main focus of criticism in the NFL community for years. Under his leadership, a once-great franchise has plummeted into the depths of failure, and many believe Snyder is to blame.
Throughout the offseason, reports have surfaced about the toxic and abusive culture in Washington. Female employees have come forward to allege widespread bullying and sexual harassment within the organization as a whole, and the newest details implicate Snyder directly. If the report turns out to be true, Snyder won't have a job in the NFL much longer.
The Washington Football Team was accused of widespread sexual harassment
The Washington Football Team was forced to change its iconic name in July, but that wasn't even the worst part of the 2020 offseason. In the same month, The Washington Post released an explosive story in which 15 female employees detailed a culture of sexual harassment in Washington.
Snyder, who has been the team owner since 1999, denied the allegations and said he wasn't a part of the mistreatment of women within the organization. Snyder released a personal statement after the report surfaced.
The behavior described in yesterday's Washington Post article has no place in our franchise or society. This story has strengthened my commitment to setting a new culture and standard for our team, a process that began with the hiring of Coach Rivera earlier this year. Beth Wilkinson and her firm are empowered to do a full, unbiased investigation and make any and all requisite recommendations. Upon completion of her work, we will institute new policies and procedures and strengthen our human resources infrastructure to not only avoid these issues in the future but most importantly create a team culture that is respectful and inclusive of all.

Daniel Snyder
Snyder himself wasn't initially implicated at first, but a new report has done exactly that.
Daniel Snyder is now accused of exploiting the team's cheerleaders for a personal video
Before Wednesday, Snyder was seen as an enabler in a toxic work environment for women but not an active participant. Now, new details tell a different story.
In a new story from The Washington Post, Snyder is said to have told Washington employees to film the team's cheerleaders during a 2008 swimsuit calendar photo shoot. The video showing half-nude women was created for Snyder's private viewing purposes, according to the Post.
Larry Michael, the team's broadcaster and senior vice president, referred to the lewd videos as "the good stuff," according to a former member of his staff, Brad Baker.
"Larry said something to the effect of, 'We have a special project that we need to get done for the owner today: He needs us to get the good bits of the behind-the-scenes video from the cheerleader shoot onto a DVD for him,'" Baker told the Post.
One woman, Tiffany Bacon Scourby, also accused Snyder of personally humiliating her. She alleged Snyder asked her to meet his friend in a hotel room so they "could get to know each other better."
Snyder played dumb at the initial report, but this one will be a bit tougher to refute.
Daniel Snyder responds to the bombshell report
Just hours after the bombshell report surfaced, Snyder released another statement via ESPN's Adam Schefter. In it, he denies all allegations and said he never asked for such videos.
The Washington Post article reads like a 'hit job' relying on unnamed sources and allegations that are largely ten to twenty years old. We attempted to engage with the Washington Post to provide them with the facts, but those facts clearly didn't align with their narrative. There are former employees on the record disputing many of these claims and yet they still appear in print. It is clear that there are other negative agendas at work in this reporting.

Daniel Snyder
As of now, the Snyder saga is a just a game of he said, she said. However, when one side is just a single man and the other is numerous past employees of that man, there might be an easy answer to who's telling the truth here.
Snyder's days in Washington could be numbered.