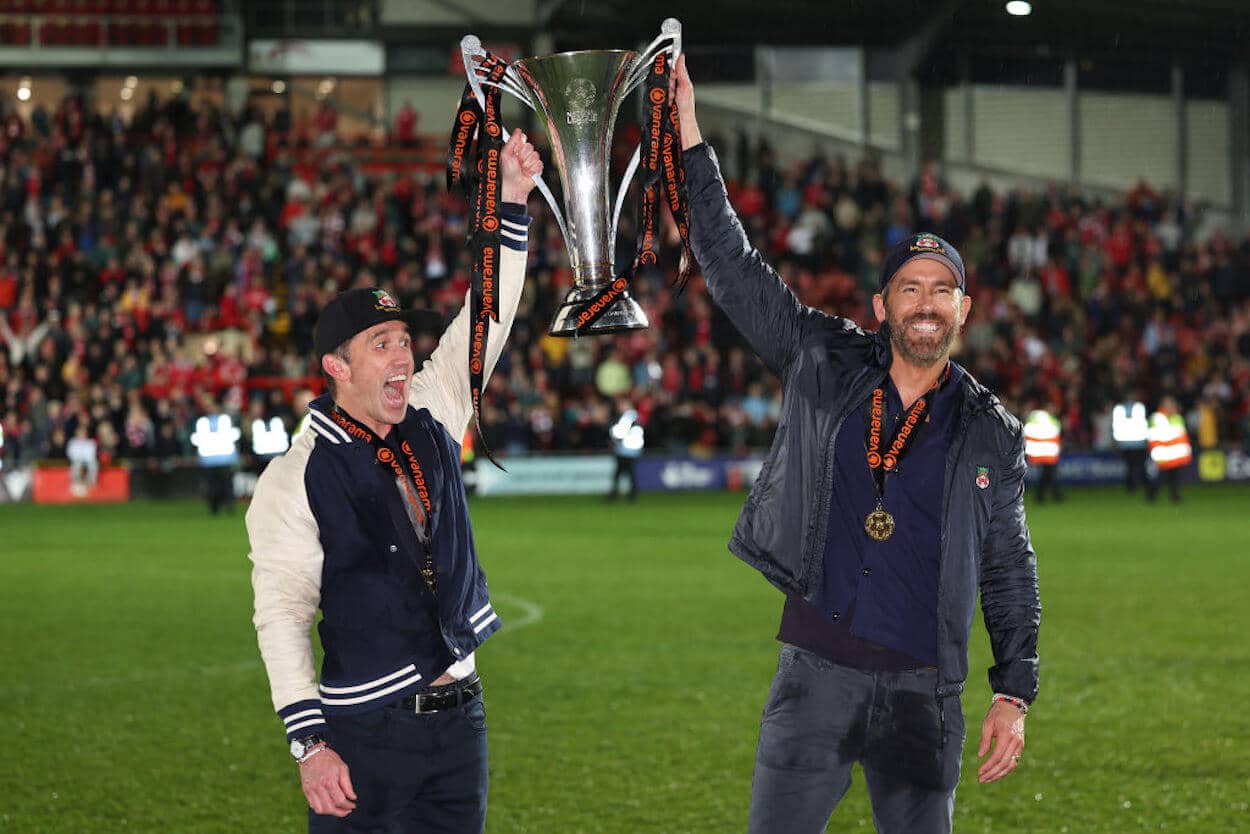 'Welcome to Wrexham' Isn't a Realistic Model for Good North American Ownership, No Matter How Tempting It Seems
If you're hoping that 'Welcome to Wrexham' can set a model for North American ownership, you're dreaming a bit too big.
While most American sports fans probably weren't too familiar with Wrexham AFC and the lower reaches of the English soccer pyramid, there's a universal appeal to the story. Everyone can understand what it's like to support a team that's fallen on hard times. We've probably all had the dream of a change in ownership and, in turn, a season when everything clicks. Where's our Rob McElhenney and Ryan Reynolds?
And while that temptation is understandable — when the results turn bad, any solution is fair game — it's simply not realistic. Wrexham's success is a great story, but you can't port it over to North American sports and expect the same level of success.
Think I'm just trying to rain on the parade? Let's break it down.
Rob McElhenney and Ryan Reynolds got Wrexham AFC promoted, completing step one of the fairy tale
In November 2020, Rob McElhenney and Ryan Reynolds purchased Wrexham AFC, a Welsh soccer team that had fallen on hard times and slipped into the National League (for context, English football has multiple tiers, and once you're at the fifth tier, where the National League begins, you're technically in semi-pro territory). Roughly two-and-a-half years later, the Red Dragons had done the impossible, earning promotion and reaching League 2.
As I mentioned above, the appeal of the story is obvious. Even if you've never watched a soccer match in your life, every sports fan has experienced the thrill of victory and the agony of defeat. Following the Welcome to Wrexham saga provided a sense of hope similar to March Madness or, in soccer terms, the FA Cup. If the Red Dragons can do it, my favorite team can do it.
Through that lens, McElhenney and Reynolds have been held up as examples of good ownership. They invested (both financially and emotionally), built something, and found success.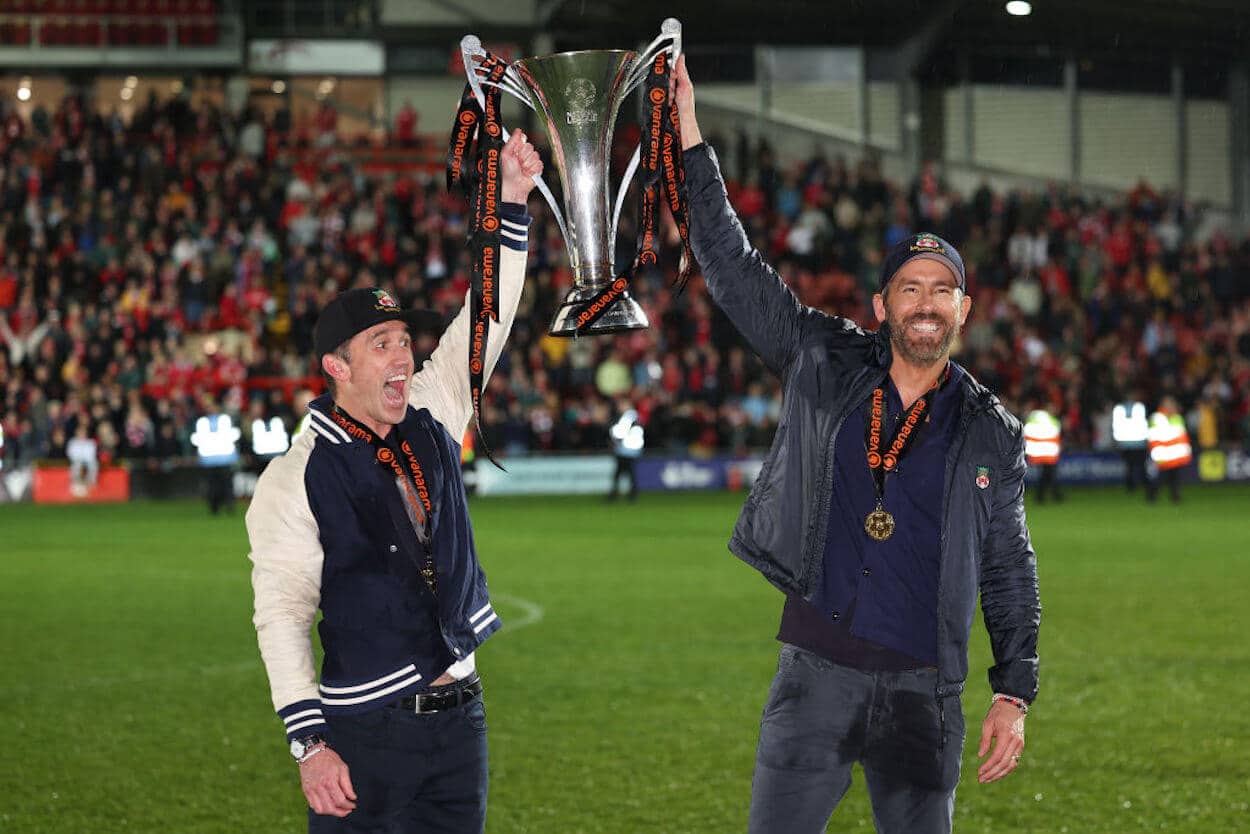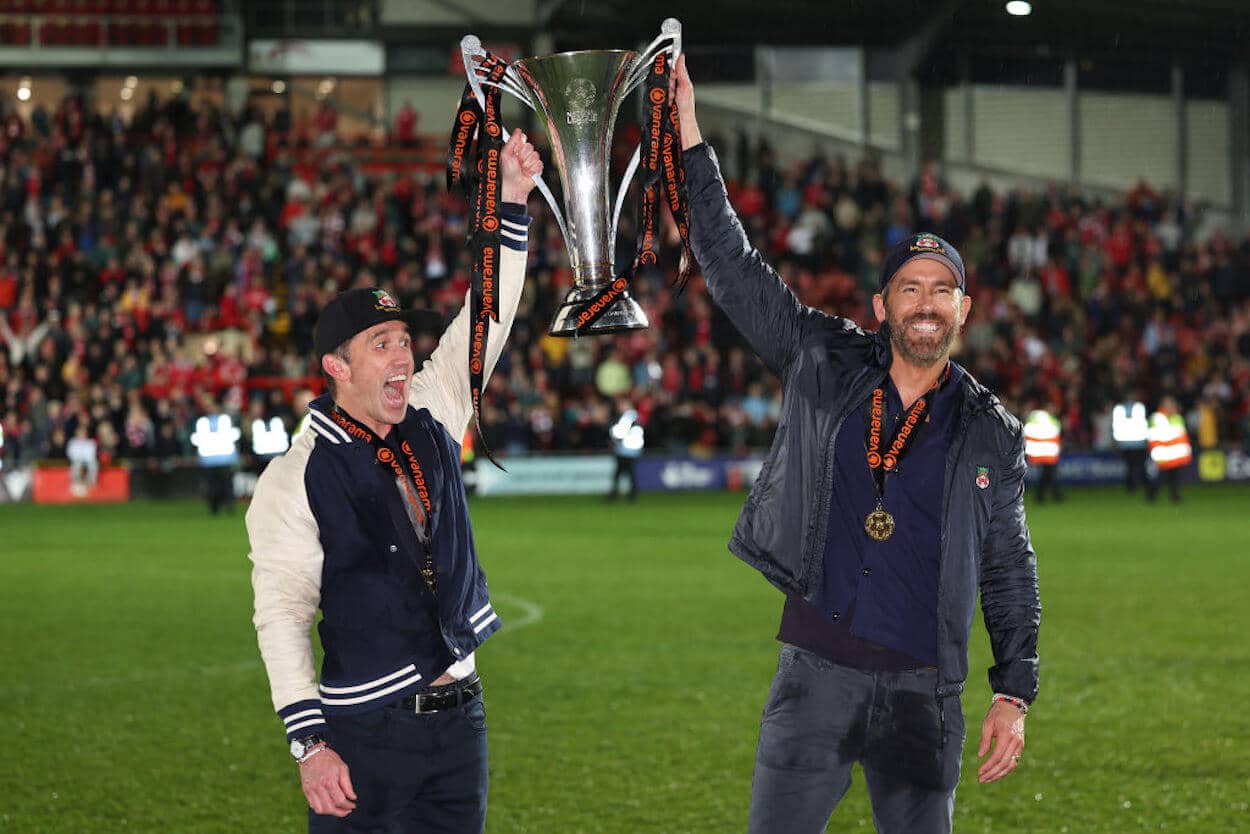 Take, for example, a piece in Canada's National Post by Scott Stinson. It's headlined "Two Hollywood actors provide a lesson in sports ownership to reluctant billionaires" and juxtaposes the pair's actions against the behavior we usually see from Big Four sports organizations. Here are some illustrative excerpts.
"The remarkable thing about the Wrexham AFC story isn't just that two guys with zero experience in sports ownership bought a Welsh football team and got it promoted from England's fifth tier for the first time in 15 seasons."
"Ryan Reynolds, the Canadian actor/entrepreneur, and Rob McElhenney, the American actor who convinced him to become co-owner of a downtrodden club in a downtrodden part of the United Kingdom, have provided a dead-simple lesson for sports owners everywhere, including those of much wealthier clubs in much bigger leagues. Spend money to achieve success, and more money will follow. If only the Oakland A's or Phoenix Coyotes had considered such a possibility."
"This [will the investment pan out] is, on some level, what every sports owner must ask. Whatever might be spent on a club in pursuit of success, there is an inherent gamble that comes with the fickleness of the games themselves. Many owners have proven themselves unwilling to take it, especially in North America, where there is no threat of being dropped to a lower league. They would rather collect guaranteed revenue streams and deploy a frugality that protects profits. Dozens of franchises across MLB, the NBA and NHL do this every year, even if it means sparse attendance and local apathy toward the team. Eventually you can get a situation like what is happening in Oakland, where years of neglect and poor results create a death spiral."
"In the wake of the team's spectacular promotion, it keeps getting said that the Hollywood owners couldn't have written a script like this. But sure they could. Invest in the club, take risks, enjoy the spoils. It's not complicated. What's strange is that more owners, even those who come into it with a lot more money, don't try it."
Seems pretty cut and dry, right? Well, maybe soccer isn't the best template for North American sports.
While owners caring is a good thing, expecting your team to 'do a Wrexham' ignores some important context
Before going any further, I want to make it abundantly clear that I don't take issue with Stinson's stance or the desire of any sports fan to see their team succeed. Watching the Kansas City Chiefs trot out guys like Damon Huard and Tyler Thigpen at quarterback was quite the drag; going from that to Patrick Mahomes and two Super Bowl titles is unbelievable. Holding Wrexham up as an example, however, doesn't exactly translate across the Atlantic.
The club, as I mentioned above, was languishing in the fifth tier when Reynolds and McElhenney arrived. While that wasn't fun for the fan base, it did give the ownership some advantages.
First, there was plenty of room to improve from a talent perspective. With all due respect to National League players, it's easy to find better players when you aren't sitting at the top of the food chain. To return to my football analogy, the NFL already has the best quarterbacks around; you're probably not going to find your franchise's savior in the CFL. For Wrexham, however, that wasn't the case. Even bringing someone in from League Two or League One, which aren't considered the world's elite competitions, like striker Paul Mullin, is an improvement.
Beyond that, there's the issue of money and, for a lack of a better word, celebrity status. When you're talking about (comparatively) low levels of competition, those soft factors matter. While wages aren't confirmed by the club, a Sporting New piece does cite some speculative numbers.
"Defensive pair Ben Tozer and Aaron Hayden widely rumoured to be earning around £3,000 ($3,600) per week," Feargal Brennan wrote in 2023. "The arrival of Paul Mullin ahead of the 2021/22 campaign raised the bar again for Wrexham with the former Cambridge United striker on £4,500 per week."
While those numbers don't sound massive, at least in sporting terms, consider Wrexham's context. "That is in stark contrast to the average National League player's weekly wage of £1,000 ($1,200) at the start of 2022/23," Brennan noted.
In fairness, though, cash isn't the entirety of the story. In The Athletic, Mullin explained that money plays a role in any decision, but his choice to move down the pyramid, rather than up, also had a personal component.
"In any job, if someone offers you more money there is a bigger chance of you going there," he explained. "But the biggest factor for me was being able to see my little lad every night. I just couldn't have been away from him again."
As he said, though, money is a factor, and Wrexham can offer more of it than their peers.
And beyond money, playing for Wrexham offers a chance to be part of a Hollywood story. Take, for example, the recent addition of Ben Foster, a veteran goalie who spent plenty of time in the Premier League. While quotes from the keeper in the same sporting news piece insist that his wages are insignificant and he wants to do his part to get the team promoted, it's fair to wonder how much the story played into his decision.
Foster has an active Youtube channel, and his six videos specifically about Wrexham have earned two million, 1.3 million, 3.6 million, 800,000, 749,000, and 1.4 million views. Would he have been interested in a club with less of a buzz — and, in turn, fewer views — around it? The world may never know.
It's also worth considering that soccer doesn't feature salary caps (there are some financial constraints, as Wrexham will experience in League Two) or draft picks. By and large, a club can spend as much as the owner is willing to tolerate. Player transfers are also largely based on cash; there might be an occasional swap deal, but you're usually paying to essentially buy someone out of their contract.
All of that combines to create some faulty parallels between Wrexham AFC and your favorite basketball/baseball/football/hockey team. Again, let's use the NFL as an example since I previously raised the specter of Patrick Mahomes.
As mentioned, it's tough for an NFL team to find talent at a certain point. Can a truly abysmal team improve by adding an easily accessible quarterback? Sure, but there aren't four levels of theoretically better players out there. If you have the 12th-best quarterback, you're probably going to stick with him.
That brings us to spending money. Are there some owners who pinch pennies and do the bare minimum to field a team? Of course, but cold hard cash can only take things so far. With salary caps (whether they're hard or soft), you simply can't pay players three or four times the going rate. Eventually, the house of cards will come tumbling down.
On a similar note, draft picks and other assets make the prospect of going all-in that much trickier. Let's say that your team wants to go out and acquire Patrick Mahomes. Would that be a statement and get everyone excited? Of course, but trading away five players and 10 years; worth of draft picks is quite a bit different than the ownership group opening up their checkbook.
Are there lessons we can take from Wrexham, Rob McElhenney, and Ryan Reynolds? Of course. Investment does matter. Letting people with actual sports knowledge lead the strategy matters. Caring (or at least seeming) to care about the team's performance matters. Giving the supporters something to cheer about matters.
Those principles are worth applying in any sport, especially as fans find themselves paying more and more to follow their team. Using the Wrexham saga as a template for enlightened ownership, however, is a bit unrealistic.