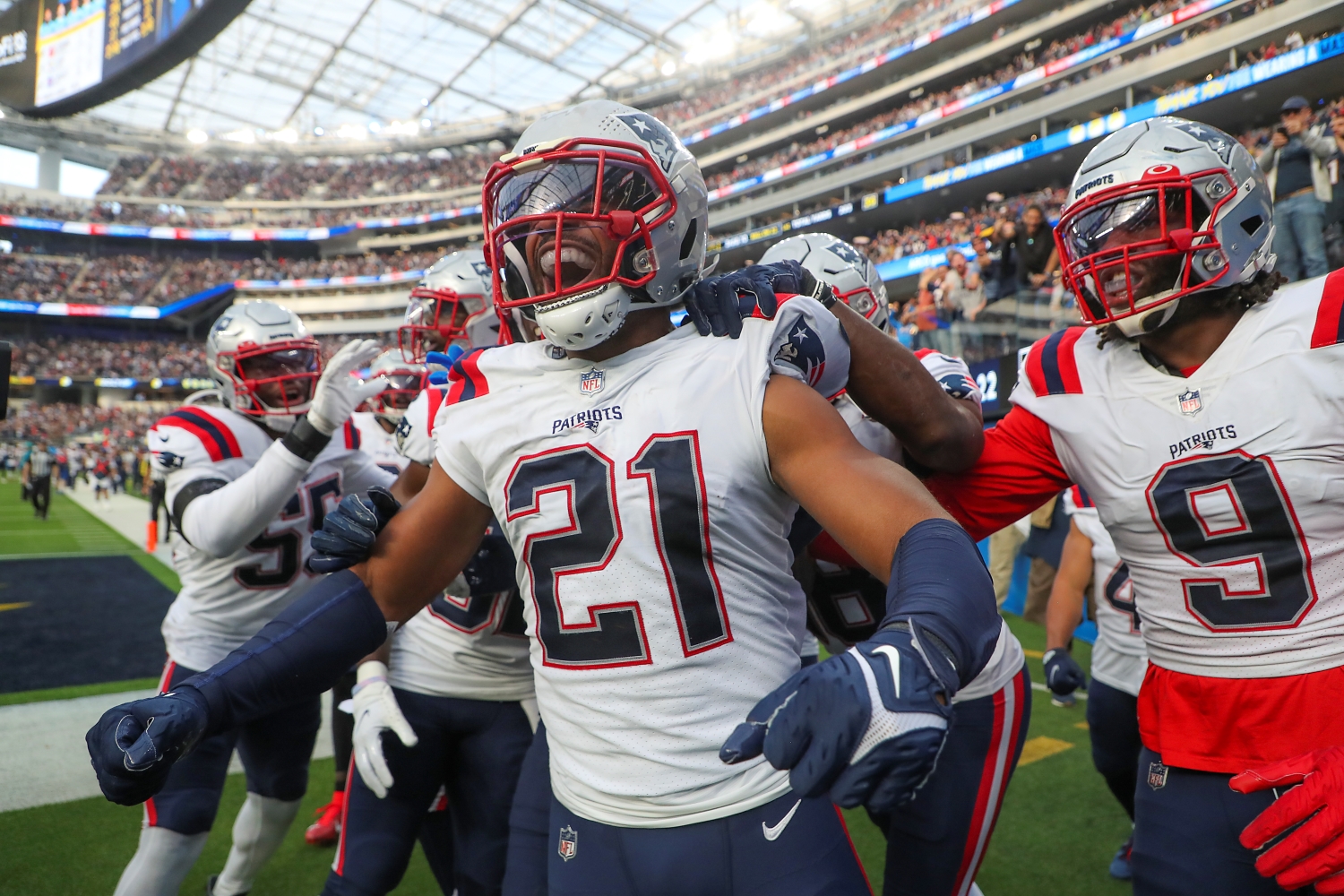 A Well-Timed Act of Revenge Has Suddenly Changed the Entire Outlook of the Patriots' Season
Adrian Phillips' well-timed act of revenge has suddenly put the Patriots in a strong position to make the playoffs. Can Bill Belichick's team keep building positive momentum?
Luckily for the New England Patriots, a trip to the opposite side of the country unlocked a different side of Adrian Phillips.
Unfortunately for the Los Angeles Chargers, their ex-special teams ace delivered the best performance of his career in a game that could have gone in either direction.
And by exacting revenge at exactly the right time, Phillips has suddenly transformed the tenor of the conversation about his current team's chances of competing for a championship.
Adrian Phillips helped New England secure a much-needed road win by exacting revenge against his former team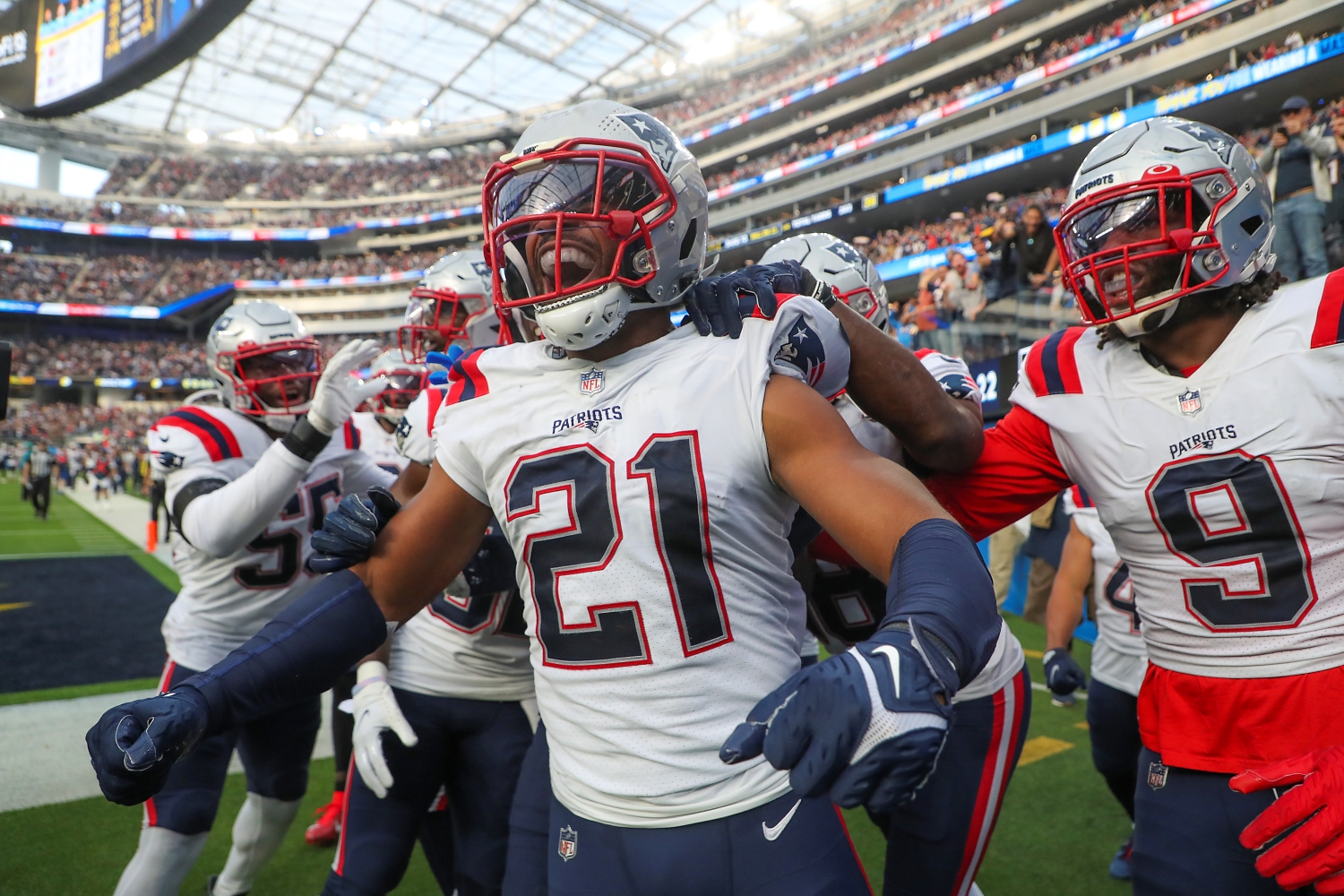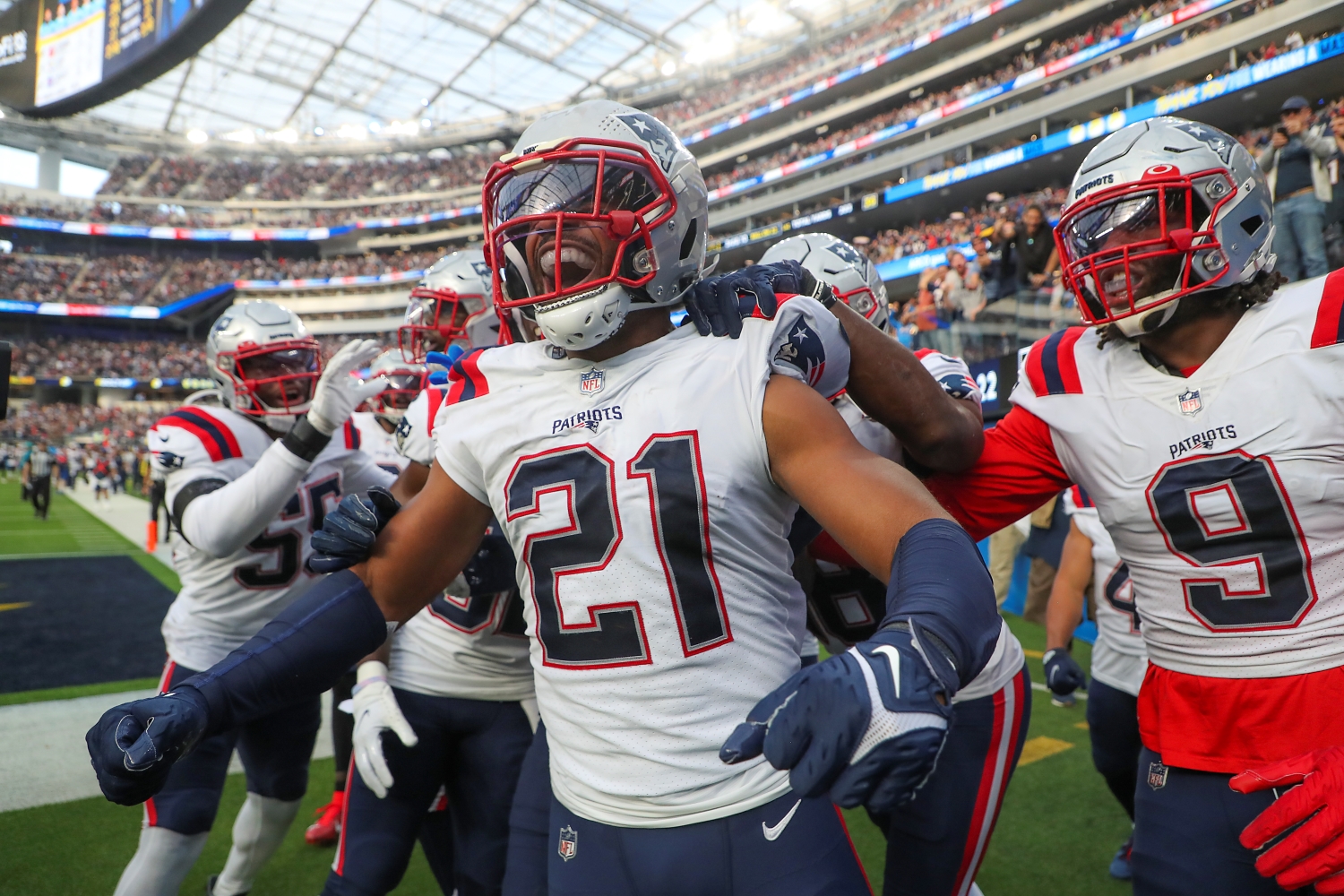 Think the Chargers chose wisely to let Adrian Phillips leave during the 2020 offseason? If Sunday showed us anything, it's that Bill Belichick scored a free-agent steal by securing the veteran safety's services on a two-year, $6 million contract with only $3 million guaranteed.
After all, Phillips made his former employer pay by proving he deserves every penny of the team-friendly deal he signed with New England.
Coming off a six-tackle outing in a 54-13 win over the New York Jets, the eighth-year pro made his presence felt with several game-changing plays that paved the way for the Patriots to leave LA with a 27-24 victory over Brandon Staley's squad.
Facing a Chargers offense teeming with talent at every position, Phillips spoiled two potential scoring drives by picking off Justin Herbert. The 5-foot-11, 210-pound defensive back recorded an interception with just over a minute remaining in the first half that ultimately led to a 48-yard field goal by Nick Folk.
Most importantly, he hauled in an ill-advised fourth-quarter throw to Austin Ekeler, returning it 26 yards for a go-ahead touchdown. That play gave the Patriots their first lead of the game, and despite a late touchdown from the Chargers, Belichick's squad held on to move to 4-4.
For Phillips, the win had to feel particularly rewarding. He spent the first six seasons of his NFL career with the Chargers before they essentially replaced him with 2019 second-round pick Nasir Adderley. A multi-pick performance in a must-win game against his old team certainly gave the 29-year-old another reason to smile about taking his talents to New England.
The future suddenly looks much brighter for the Patriots thanks to Phillips' two-pick performance
Phillips' act of revenge has quickly transformed the entire outlook of the Patriots' season. While it looked like they could drop to 3-5 and fall further out of the race for a wild-card spot, his pick-six changed everything.
Instead of talking about New England's chances of landing a top-10 pick in the 2022 NFL Draft, the conversation has suddenly shifted to the team's odds of earning a postseason berth. In fact, thanks to Phillips' playmaking skills, the six-time Super Bowl champions look like a strong contender to sneak into the playoffs.
Although the 5-2 Buffalo Bills remain atop the AFC East, the Patriots, winners of three of their last four, watched their odds of playing in January skyrocket after the conclusion of Week 8. According to FiveThirtyEight's projections, after entering the Chargers game with a 27% chance of making the playoffs, Robert Kraft's team now has a 47% chance of accomplishing that feat.
Of course, that figure used to be close to 100% with Tom Brady at quarterback. But considering Mac Jones led Alabama to a national title less than 300 days ago, the Patriots should feel encouraged by his first eight games as an NFL quarterback.
It will certainly take some luck for Belichick's team to surpass other playoff contenders in the AFC, but there's no doubt the roster has enough talent on both sides of the ball to make that happen. Although Jones showed some struggles against the Chargers, the offense as a whole has been trending in the right direction for several weeks.
With Damien Harris providing a rock-solid punch at running back, Hunter Henry stepping up as a red-zone threat, and the offensive line making significant strides, fans should feel optimistic about what lies ahead for Josh McDaniels' unit.
Meanwhile, rookie defensive tackle Christian Barmore continues to impress against both the run and the pass. Matt Judon, the team's most expensive free-agent signing, should earn Pro Bowl honors for the third straight season thanks to his ability to get after the quarterback. Plus, homegrown pieces like safety Kyle Dugger (team-high 54 tackles, two interceptions) cornerback J.C. Jackson (three interceptions, 10 passes defended), and linebacker Ja'Whaun Bentley (45 tackles and a touchdown-saving forced fumble against the Dallas Cowboys) have played well.
The Patriots definitely have areas of weakness — most notably the No. 2 cornerback spot — but they have made positive progress over the first half of the season. And thanks to Phillips' well-timed act of revenge, they took a substantial leap forward in their quest to earn a playoff berth.
Bill Belichick better expect more revenge talk as his team prepares to face Stephon Gilmore and the Carolina Panthers
The Patriots could experience the other side of the revenge coin when they take on the Carolina Panthers.
A showdown against Matt Rhule's team means Belichick will have to watch Stephon Gilmore line up across from the likes of Jakobi Meyers, Nelson Agholor, and Kendrick Bourne. The 2019 NFL Defensive Player of the Year made his Panthers debut in Week 8, and to little surprise, he came up with a clutch interception that preserved a 19-13 victory over the Atlanta Falcons.
Obviously, the ex-Patriot will have plenty of motivation to stick it to Belichick, who shockingly traded the star corner for a 2023 sixth-round pick in September.
Will Gilmore get revenge against a Patriots team that has a first-year starter under center? Or will McDaniels dial up some plays to put the 31-year-old defensive back in some unenviable positions?
Then again, that's assuming Mac Jones has enough time to throw. The Panthers have racked up 21 sacks and play a fast, physical style of football. Needless to say, the Patriots can't afford to take any steps back along the offensive line.
Ultimately, though, New England fans should feel confident about Adrian Phillips and Co. leaving Carolina with a win.
After watching Justin Herbert struggle against Bill Belichick's defense, does anyone really expect Sam Darnold or P.J. Walker to get the job done?
All statistics courtesy of Pro Football Reference.