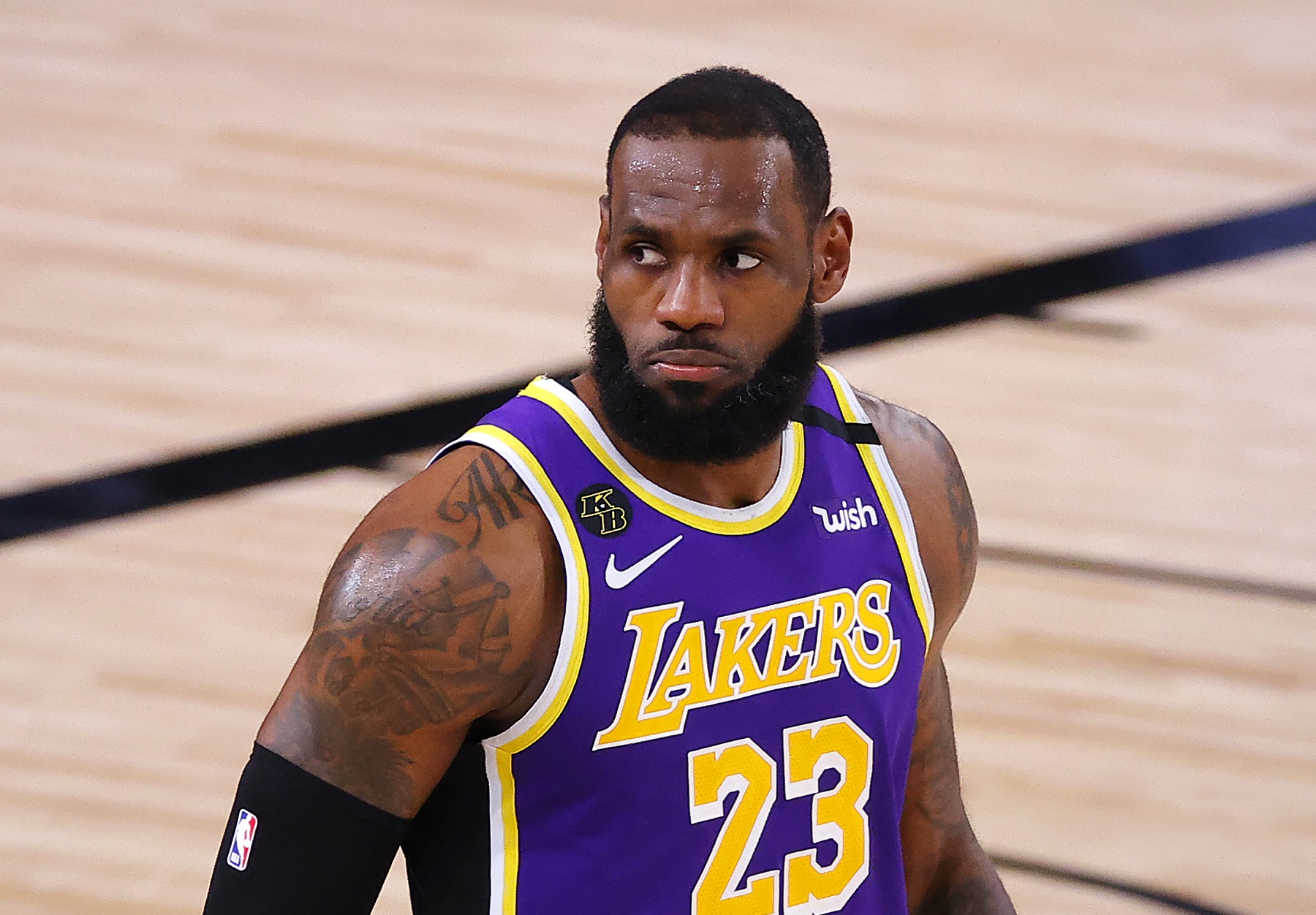 We're Going To See Lebron James as We've Never Seen Him Before
LeBron James has struck a deal with a movie studio, which might be interested in a film on his early life.
LeBron James' entire pro career with the Cleveland Cavaliers, Miami Heat, and Los Angeles Lakers has played out during the internet era. The result is that the 16- time NBA All-Star has almost certainly been written about more than any other American athlete this century.
But just when you thought every aspect of his career and had been covered, Hollywood is getting set to tell you even more.
What more is there to know about LeBron James in the NBA?
It's arguably easier to list the things that LeBron James has not accomplished in the NBA rather than rehashing what he has done. He's scored more than 34,000 points in a 17-year pro career that has included two league championships with the Miami Heat and one with the Cleveland Cavaliers – his playoff appearances alone amount to another three full seasons of games – to go along with four MVP awards.
It's a given that he will go into the Naismith Memorial Hall of Fame on the first ballot and will likely do so as the leading scorer in league history. He's possibly just two full seasons away from eclipsing the record held by Kareem Abdul-Jabbar.
We also have come to know James off the court. He's currently a vocal critic of President Donald Trump, has immersed himself in social causes, and plowed a chunk of his fortune into projects in his hometown of Akron, Ohio. And, of course, he's the father of Bronny James, possibly the most written about high school basketball player in the country.
Universal is ready to snap up the story of his early life
The SpringHill Company, the production company James runs with longtime associate Maverick Carter, has reached an agreement giving Universal Pictures so-called "first-look rights" at all its projects, Deadline.com reported. That means that Universal gets the first crack at buying the rights to develop and distribute whatever SpringHill has to offer.
That almost certainly means that Universal is prepared to go all-in on a movie based on the book Shooting Stars, which James and Carter have been nurturing for two years.
Shooting Stars, written in 2009 by Buzz Bissinger, who also wrote Friday Night Lights, is a detailed look at LeBron James' early life in sports. It's fertile ground for the movie studio because James jumped from high school to the NBA shortly after the turn of the century. The internet as we know it was just in its infancy at the time, meaning that relatively few people know the story despite Bissinger's more recent book.
The New York Times' review of the book says Bissinger captured the bond that James formed with childhood friends in Akron, where they would go on to lead St. Vincent-St. Mary High to three Ohio state championships.
LeBron James' company has other projects in the pipeline
Like other studios, Universal Pictures is stuck in neutral at the moment. Although television production is back to something resembling normal, all of the studios have a backlog of theatrical movies collecting dust during the pandemic. Even though most aren't in a position to spend at the moment, they're all busy scouring proposals in preparation for resuming.
Aside from Shooting Stars, LeBron James' SpringHill Company has a few promising projects in the works that Universal might want to scoop up. One of them is an adaptation of New Kid an award-winning graphic novel about a junior-high cartoonist.