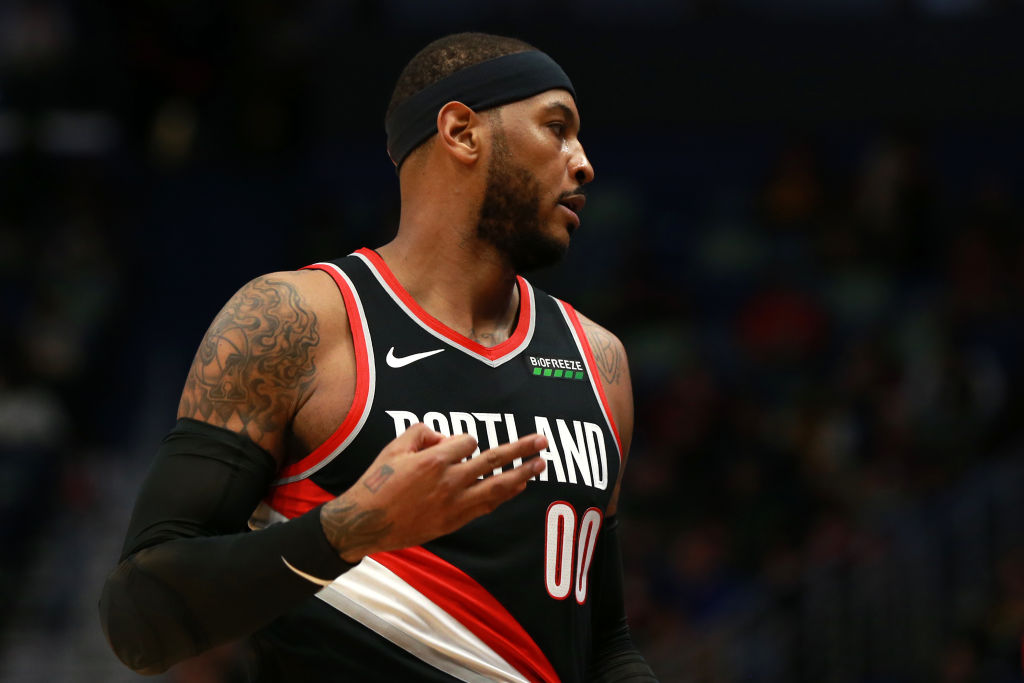 What Did Carmelo Anthony's New Coach Think of His Portland Trailblazers Debut?
Carmelo Anthony struggled in his Portland Trail Blazers debut last night. But what did his new coach make of the performance?
In 2003, Carmelo Anthony was at the top of the NBA world. The Syracuse University standout joined the Denver Nuggets as the third overall pick and had his whole career in front of him. 16 years later, however, things are quite different. After flaming out with the Houston Rockets last season, Anthony made his return to NBA action last night, making his debut for the Portland Trailblazers.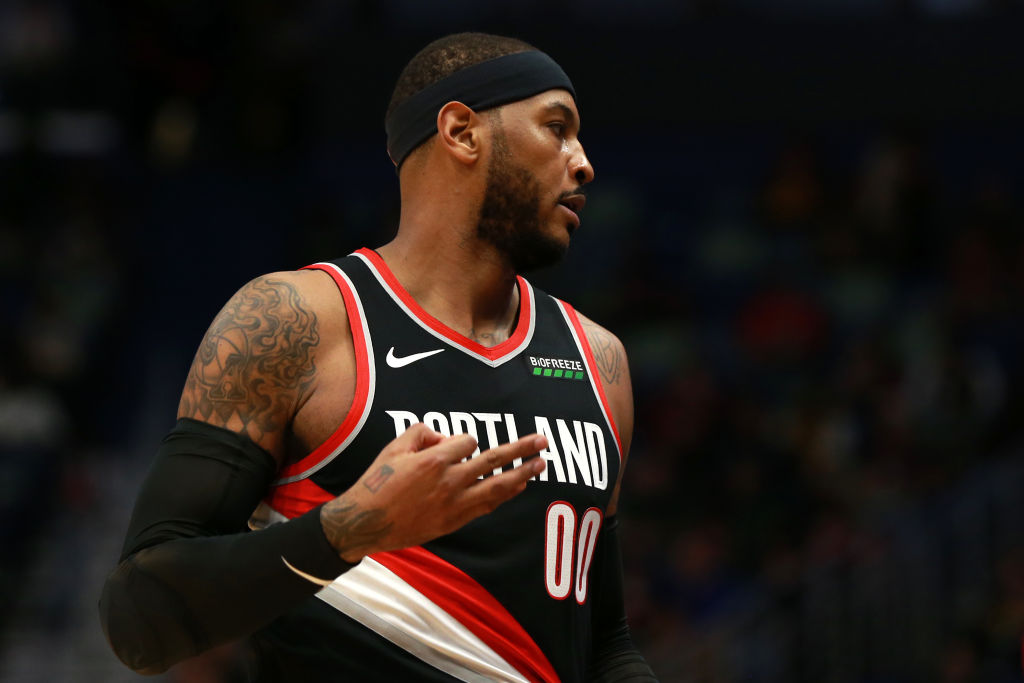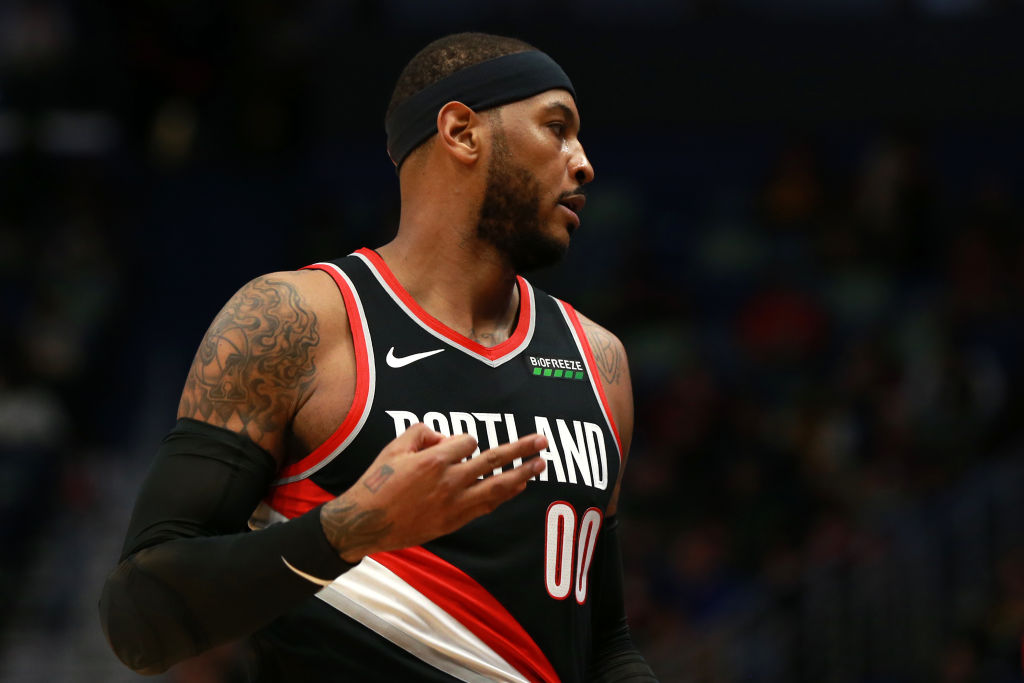 While basketball fans might have appreciated seeing the former star again, things didn't go too well on the court. Despite Anthony's poor performance, however, his coach isn't stressing out just yet.
Carmelo Anthony's fall from grace
When Carmelo Anthony arrived in Denver, the Nuggets were one of the league's lowliest franchises. The forward changed that perception immediately. He averaged 21 points per game during his rookie year, helping the club return to the playoffs.
Anthony improved each season, and the Nuggets kept making the playoffs but failing to get over the postseason hump. During the 2010-11 season, however, everything changed. Carmelo asked for and received a trade to the New York Knicks.
At first, the forward seemed to be the answer to Knicks fans' prayers; he continued to be a major offensive threat in New York and formed a formidable partnership with Amar'e Stoudemire. Eventually, however, things began to crumble. Anthony's ball-stopping tendencies and the Knicks' perpetual instability combined to form a toxic situation and, following an extended clash with Phil Jackson, the forward moved on to the Oklahoma City Thunder.
Anthony spent one season with the Thunder before signing with the Houston Rockets. While the team wasn't expecting much, Carmelo managed to fall well below expectations at both ends of the floor. The forward only suited up for 10 games in Texas; he was traded to Chicago in January and was promptly waived.
Making his Portland Trail Blazers debut
On Tuesday night, Carmelo Anthony made his debut for the Portland Trail Blazers. While the team made it clear that the forward would feature heavily into their offense, things didn't work out on the floor.
Wearing a new number on his back, Anthony looked to get involved early. After committing a turnover on the first possession and missing a jumper on the second, Carmelo finally scored on the Blazers' third trip down the floor. Things wouldn't get better after that.
Anthony finished the night with 10 points, going 4-14 from the floor. He pulled down four rebounds, committed five fouls and five turnovers, and managed to post an eye-watering -20 point differential. While no one on Portland looked good, Anthony's defensive woes and ball-stopping tendencies didn't do them any favors.
What did Carmelo Anthony's new coach think?
While Anthony struggled on Tuesday night, there were some mitigating factors. In addition to his own personal lack of action, the Blazers didn't hold a morning shootaround; that limited Carmelo's chances to mesh with his new teammates on the floor.
Despite his statistic performance, Portland coach Terry Stotts came away from the game feeling positive. "To be honest, I thought he looked good," he said. "I thought offensively he got looks, he got good looks at the basket. I thought he got fouled at least two or three times taking it strong to the basket. He then came away empty, so that kind of affected his [stat] line. But I thought, for having a morning shootaround, I thought it was pretty good."
While Stotts didn't rule out the possibility of Anthony assuming a starting role, Tuesday night confirmed what we already knew. Carmelo Anthony's stat line might improve once he gets back in rhythm, but he is 35 years old and isn't changing. That's not necessarily a bad thing, but we all need to be realistic about what he's bringing to the floor. This isn't Michael Jordan coming out of retirement, it's the return of an aging player with a limited skill set.