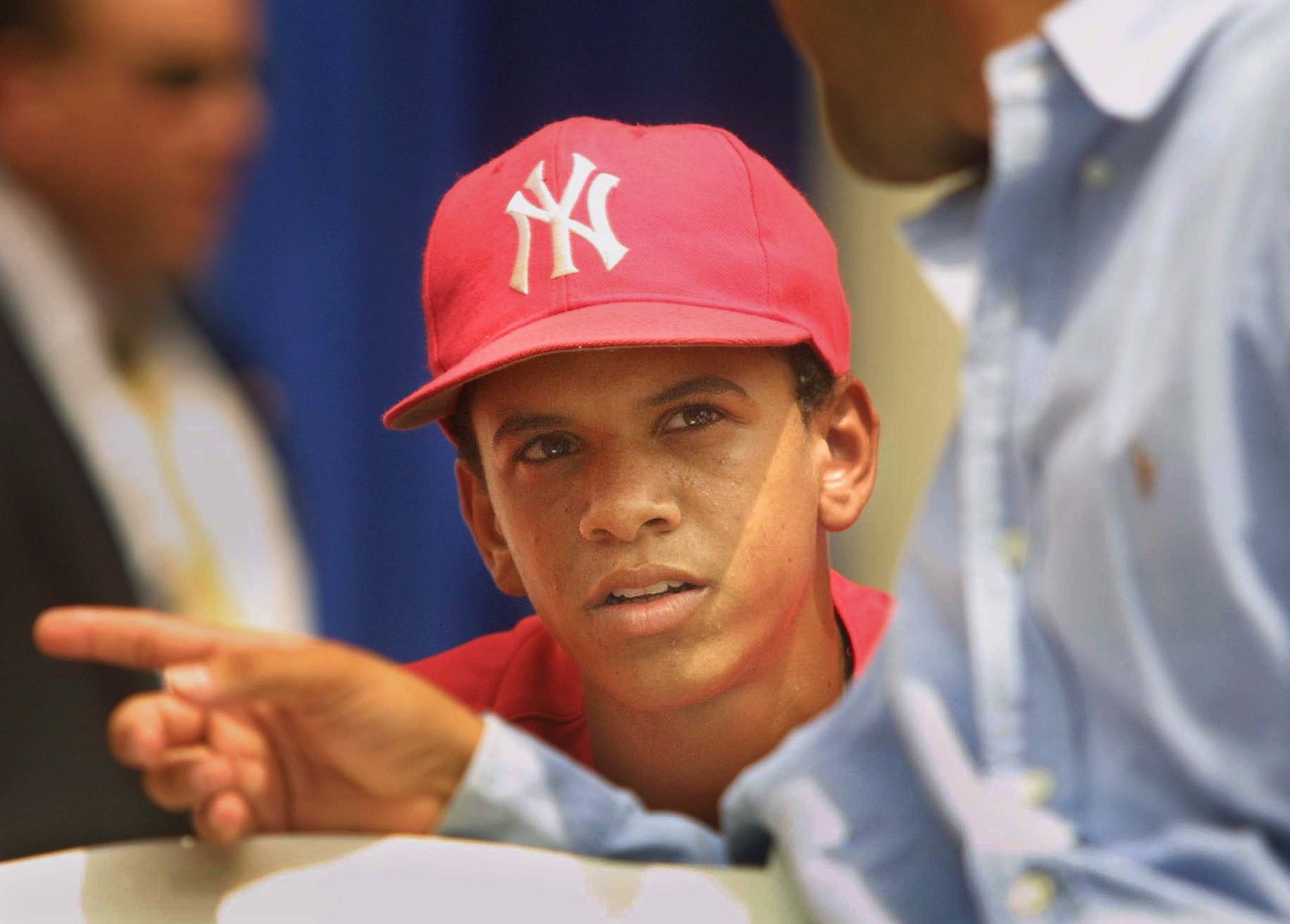 What Ever Happened to Little League World Series Star Danny Almonte?
Danny Almonte's participation in the 2001 Little League World Series created a scandal when it was discovered he was too old to participate.
The 2001 World Series ended in frustration for the New York Yankees, who batted a meager .183 against the Arizona Diamondbacks and fell in seven games to miss a fourth consecutive MLB championship. The fall of the Bronx Bombers hit fans hard, but the shocking development for another local team – the so-called "Baby Bombers" – in the Danny Almonte scandal was worse.
Danny Almonte was a Little League World Series hero
The 2020 Little League World Series was one of the casualties of the COVID-19 pandemic. With precautions still in place and the logistics of conducting the annual tournament and its finals in Williamsport, Pennsylvania, too complex, organizers called off the event, a late-summer mainstay of ESPN. When the LLWS resumes, so will recollections of the Danny Almonte scandal.
Almonte was born in the Dominican Republic in 1987 and moved to the Bronx in 2000 to be reunited with his father. He began playing Little League baseball and became a dominating pitcher in 2001, leading the Bronx team into the Mid-Atlantic finals, where Almonte threw a no-hitter.
Four days later, Almonte threw a perfect game – the first in the LLWS in 22 years – in a preliminary game in Williamsport. With Almonte having reached his innings limit, his team lost to Apopka, Florida, in the U.S. championship game. It did not diminish Almonte's performance in the tournament. He struck out 62 of 72 batters and allowed three hits in three appearances.
Despite the loss, the team returned home as heroes and was honored before a New York Yankees game.
The story unravels after an 'SI' investigation
Every lanky 12-year-old with a mean fastball comes under suspicion when their team gets as far as Danny Almonte's team did in the 2001 Little League World Series. So, it wasn't surprising that two teams that lost along the way raised questions about him. However, Little League and Dominican officials maintained that they were certain Almonte was born in 1989, which would have kept him eligible.
Intrigued by the fuss, Sports Illustrated sent a reporter to Almonte's hometown and found a document showing Almonte's father had entered the youth's year of birth as 1987. Dominican officials investigated further and concurred with the magazine's story.
Consequently, the Baby Bombers were stripped of their victories and their records were purged from the tournament books. Felipe Almonte was charged by Dominican prosecutors with falsifying his son's birth certificate, but Danny Almonte was cleared of any wrongdoing. Discrepancies in records concerning where he attended school also surfaced and would have been enough to trigger the sanctions even if Almonte's age had not been a factor.
Danny Almonte's life after the scandal
Little League and sub-varsity high school baseball are full of players who look like prospects but never pan out. Danny Almonte fell into that category after the LLWS scandal. He bounced between New York City and Miami in high school, finishing up his scholastic career at Bronx baseball power James Monroe High. Late in that season, he made the surprising revelation that he had married a 30-year-old woman the previous spring.
Almonte went unpicked in the 2006 MLB draft, committed to New Mexico Junior College, and signed with the Southern Illinois Miners of the independent Frontier League. That foray into the pro ranks lasted one month and six appearances.
Though Almonte had forfeited his NCAA eligibility by turning pro, he was able to play two seasons of junior-college ball at Western Oklahoma State College. There, he was one of the leading hitters in the country in addition to seeing success on the mound.
Still, Almonte drew no interest from MLB scouts. By 2010, he was back at James Monroe, where he won two city championships as a player, as a volunteer assistant coach, according to the New York Post.
Almonte later moved on to coach at Cardinal Hayes, another New York high school.