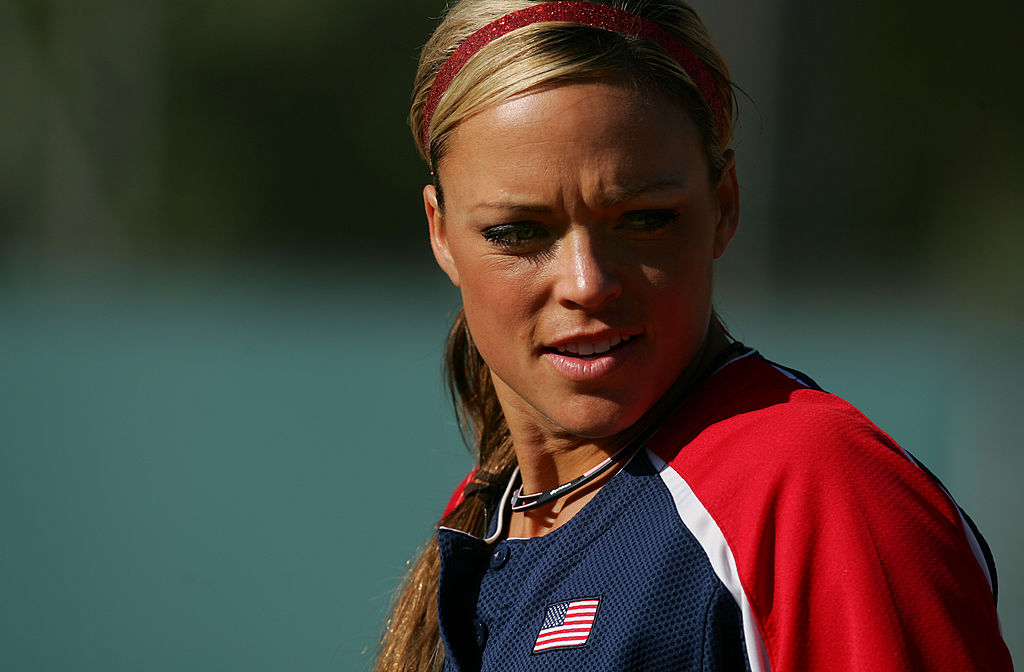 What Happened to Former Softball Star Jennie Finch?
A look at the career and life of former softball star Jennie Finch, who is one of the most dominant female athletes in history.
Former softball star Jennie Finch is one of the most dominating female athletes in the history of sports.
An All-American at the University of Arizona, a two-time Olympic medalist, and professional All-Star, Jennie Finch is the most dominant pitcher in women's softball history, even taking her talents to MLB training camps and All-Star games to challenge baseball's best.
Since her retirement, Finch has enjoyed a wonderful life as a mother, commentator, and has made numerous television appearances.
This is the story of Jennie Finch.
Jennie Finch becomes a star at Arizona
Following a successful career at La Mirada (CA) High School, where she threw six perfect games, 13 no-hitters, Jennie Finch, the No. 1 softball prospect in the country, took her talents to the University of Arizona and became an instant star. In her freshman year, she threw her first collegiate no-hitter, in the NCAA Tournament of all places.
In her sophomore year, she was named a First Team All-Pac 10 selection and was also a First Team All-American, throwing three no-hitters during a 21-game winning streak and also leading the team in home runs and slugging percentage. As a junior in 2001, she won the Honda Sports Award for Softball Player of the Year with a 32-0 record as the Wildcats won the national championship.
Jennie Finch capped off her college career with another brilliant season. She recorded her 60th consecutive win, her 1000th strikeout, and her 50th career home run. It's often forgotten what a great hitter she was as well. Her No. 27 jersey was retired in 2003.
Finch wins Olympic gold and turns pro
During her time at Arizona, Jennie Finch was also playing for Team USA. In 2001, she won a gold medal at the Pan Am qualifier, posting a 2-0 record with a 0.00 ERA, including a no-hitter versus Guatemala. In 2002, she helped the team to a world championship. At the 2004 Olympics in Athens, Finch helped Team USA win the gold medal, posting a 2-0 record and giving up just one hit and zero runs. She continued playing with the national team until 2010, also winning a bronze medal at the 2008 Olympics in Beijing.
Jennie Finch also played five seasons with the Chicago Bandits in the National Pro Fastpitch softball league, posting a 35-8 record with a 1.08 ERA, including two no-hitters. Her No. 27 jersey is also retired at the Bandits' stadium in Rosemont, which is actually located at 27 Jennie Finch Way.
Yeah, she's kind of a big deal. Jennie Finch officially retired from the game in 2010.
She once struck out Albert Pujols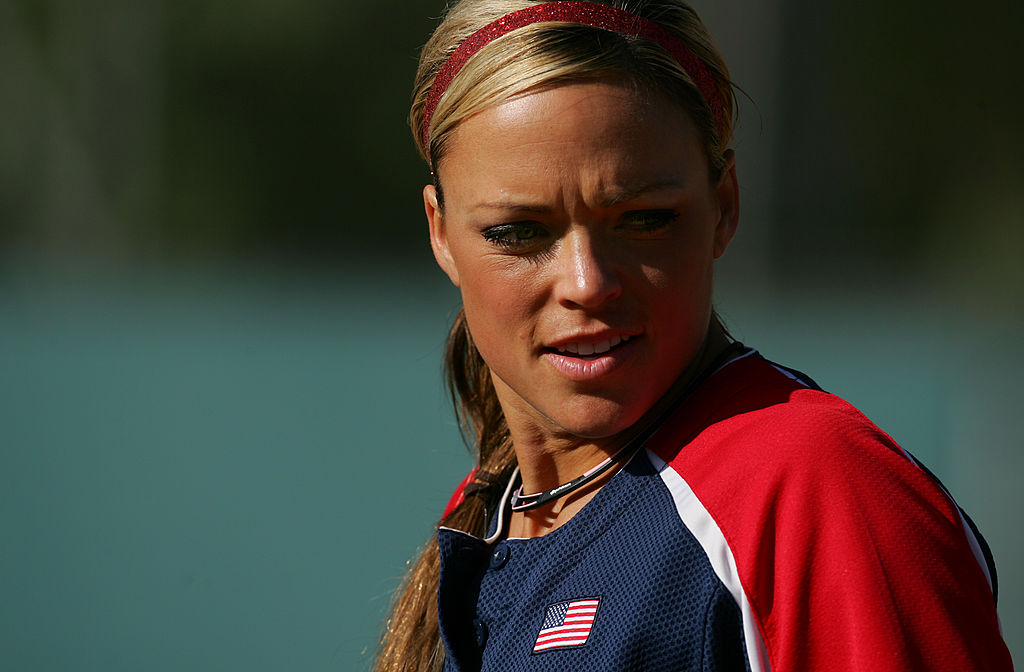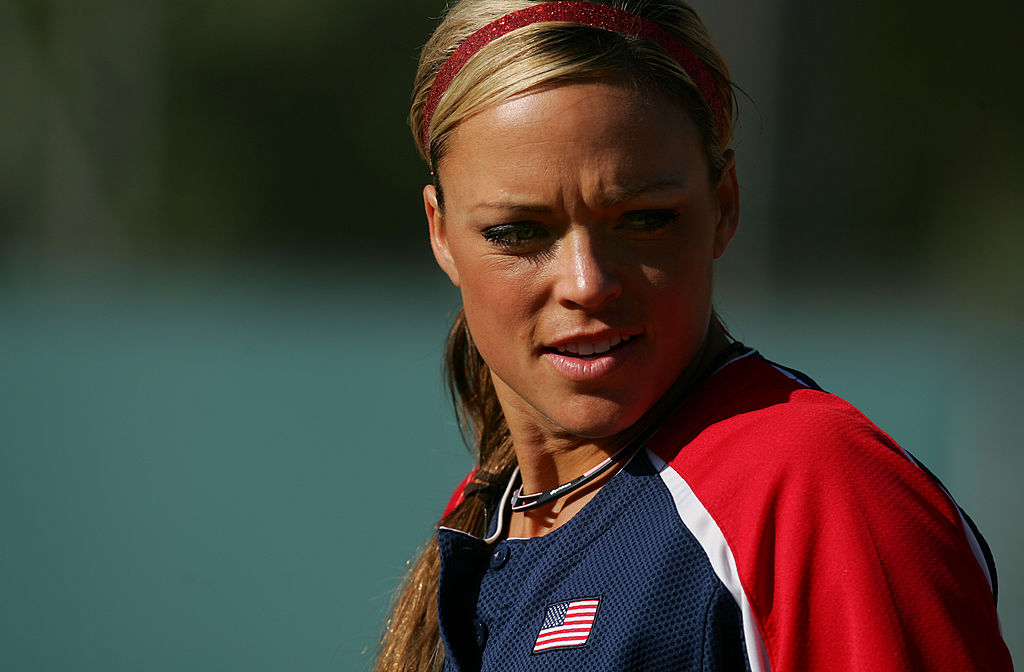 The legend of Jennie Finch grew over time and the fame came right behind it. She was an absolute star and it wasn't long before she was everywhere. "This Week in Baseball" hired her as a co-host and she would often face Major League Baseball players in special segments, usually striking them out.
But even before that, Finch would visit MLB spring training camps, facing the likes of Barry Bonds and Alex Rodriguez, both of whom were scared to take real swings against her. However, at an exhibition in 2004 ahead of the MLB All-Star Game, Albert Pujols literally stepped up to the plate to see how he would fare against the growing legend. It wasn't even close. One of the most feared hitters in the game's history stood no chance against Finch and was struck out.
Where is Jennie Finch now?
In the years since her retirement, Jennie Finch has made appearances here and there, including playing in the Legends and Celebrities Softball Game during the All-Star break.
She co-wrote a book, "Throw Like a Girl: How to Dream Big and Believe in Yourself", in 2011 on how sports helped shape her life and was also a contestant on "Dancing With the Stars" in 2018.
Mostly, however, she's enjoying time with her family. She married former MLB pitcher Casey Daigle in 2005 and the couple has three children together. Her first son, Ace, was born in 2006. Finch gave birth to a second son, Diesel, in 2011, and welcomed a daughter, Paisley, in 2013.