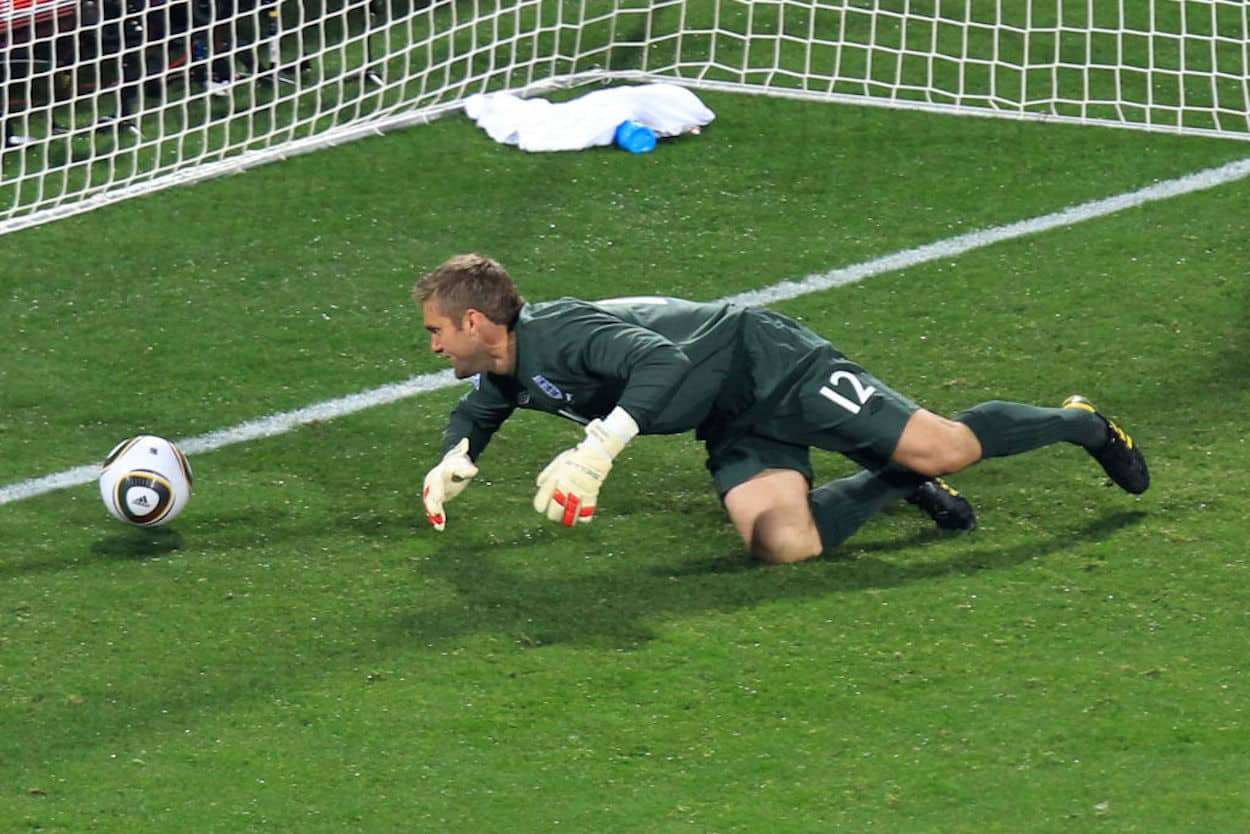 What Happened to Rob Green, the Goalkeeper Who Gifted the United States a Famous Draw Against England?
If you watched the 2010 World Cup, you'll surely remember Rob Green's error in goal. What happened to the England man after that moment?
Like it or not, the world of sports isn't entirely fair. One moment, for better or worse, can overshadow an entire career's worth of work. In soccer, for example, consider Rob Green.
Despite suiting up for six professional clubs and making almost 600 appearances, the goalkeeper is most remembered for one moment in the 2010 World Cup. In a now-infamous match against the United States, Green failed to handle an easy shot from Clint Dempsy, letting the ball roll through his hands and into the net. That game ended in a draw, allowing the USMNT to finish on top of the group.
More than a decade later, Green's name still surfaces whenever there's a high-profile goalkeeping error. What's happened to the man himself, though?
Robert Green made an infamous mistake in 2010 but stayed on the professional stage for quite a while
As I mentioned above, Green's 2010 World Cup has overshadowed his entire career. That tournament, however, was neither the beginning nor the end of his time on the pitch.
The England international came up with Norwich City and made his first-team debut in 1999. He stayed with the Canaries until the summer of 2006, when he joined West Ham. As the Hammers' number one, he re-entered the Three Lions squad, making a handful of appearances in 2009. Then, in 2010, he stepped into the starting role at the World Cup.
That tournament, of course, didn't go happily. Green made his infamous error in England's opening match, and he promptly lost the starting job to David James. Once the team left South Africa, the goalkeeper fell out of the national setup. He'd return to the Three Lions under Roy Hodgson but only made one more start.
On the domestic side of things, though, Green's mistake wasn't the end of the story. He remained at West Ham through the 2011-12 campaign, helping the Hammers return to the Premier League, before crossing London to join Queens Park Rangers. He'd spend another four campaigns there, bouncing between the Premier League and the Championship.
The goalkeeper then headed north and spent two seasons with Leeds before sliding down the depth chart. After two Premier League seasons — one with Huddersfield Town and another with Chelsea — passed without making a single first-team appearance, Green retired in 2019.
What has retirement held for Rob Green?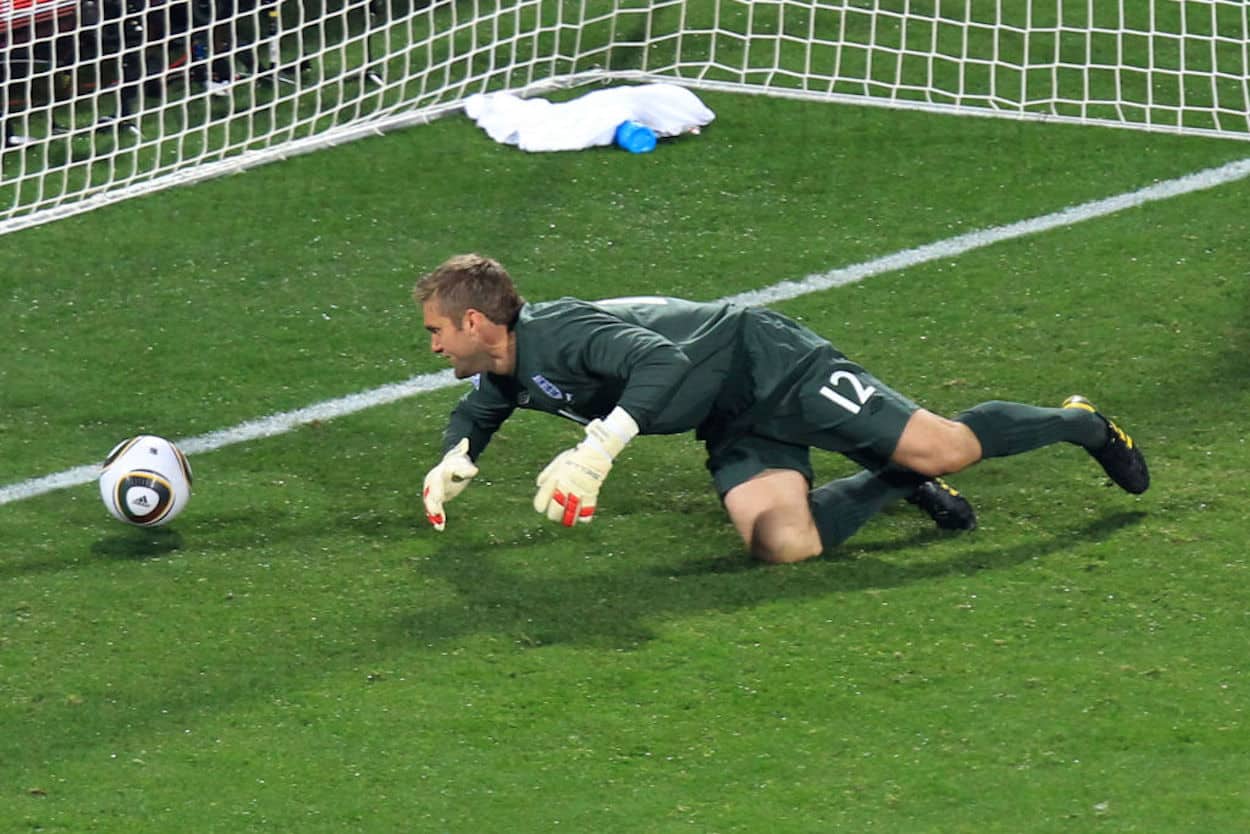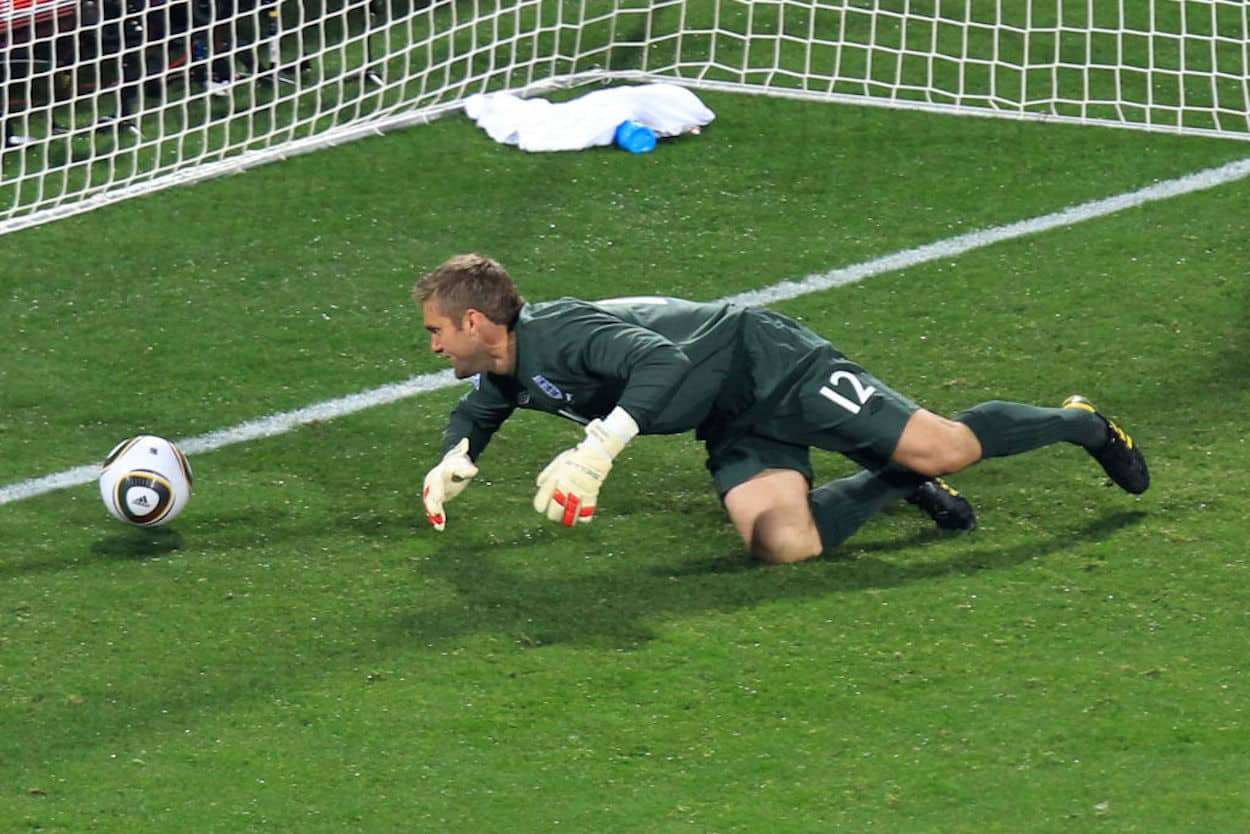 Like many former players, Rob Green has found his way into the media. While he might not quite be at the level of a Jamie Carragher or a Gary Neville, he does appear in places like BBC's 2022-23 Premier League predictions. (He did have Liverpool finishing in second place, which seems unlikely at this point, but hindsight is 20-20.)
It's unclear if punditry will become a full-time venture for Green, though. In a 2021 interview with West Ham's official website, the former Hammer spoke about some of his interests.
"I enjoy that side of it, the co-commentaries and going to games. I get to spend time with my family, which I've missed out on through football, so whether I come back to football in a more full-time capacity, time will tell," he explained when asked if a media career was in his future. "I've always enjoyed the dynamics of a club and how it runs and how it's built and the business side of things, which I did my degree in at Open University."
On the subject of Open University, the goalie spoke about his coursework during his time at Leeds. According to the club's website, Green was taking "The BA Hons Business Management Degree," which "is heavily supported by the EFL Trust [and] uses case studies and examples from the football industry to help apply theory to real world situations."
Beyond that, though, the former England international also has dabbled in another area: art.
"I'm also selling art to players, which I'm really enjoying and I'm told I've got a good eye for. They are pieces that are investments which we know will make money for players and we've had real joy with it," Green explained in the West Ham interview. "Thankfully I work with a guy who has got a gallery and we sell pieces and that's another passion, so it's finding stuff to do, finding stuff to enjoy and never saying 'No' to anything, because you never know where it's going to go!"
As sports fans, we have the tendency to let a moment completely define a player. And while no one will forget what Robert Green did in the 2010 World Cup, that isn't the entirety of his story.