What Happened to Underrated Chicago Bulls Center Luc Longley?
A look back at the career of former Chicago Bulls center and three-time NBA champion Luc Longley and what he's been doing in retirement.
Luc Longley made history in 1991 when he became the first Australian-born player to play in the NBA, debuting with the Minnesota Timberwolves following a stellar career at the University of New Mexico. A few years later, he was traded to the Chicago Bulls and won three NBA titles alongside the likes of Michael Jordan, Scottie Pippen, Dennis Rodman, and Toni Kukoc.
While Luc Longley's stats were never all that impressive, that was never really his job. He would chip in from time to time but what he did on the basketball court was invaluable. He was a role player, setting screens, helping others get open while providing a big body in the middle. At 7'2″, Longley made his presence felt when necessary and while it may be true that the Bulls could have won those final three championships without him, his role is often overlooked. Michael Jordan absolutely loved playing with him, as did everyone else. Even being as big as he is, Luc Longley brought a calming presence to the circus that was the 1990s Chicago Bulls.
So what is the underrated big man up to these days, besides awaiting the highly-anticipated premiere of "The Last Dance" on ESPN?
Luc Longley was a force at New Mexico
Luc Longley actually landed at the University of New Mexico by accident. Then-Lobos head coach Gary Colson traveled to Australia in 1986 to recruit Longley's childhood friend and teammate, Andrew Vlahov, who later attended Stanford, but was impressed by Longley and lured him to Albuquerque.
Longley only saw about 12 minutes of action each night in his freshman year with New Mexico, averaging just four points a game. However, as his career moved along, he got better each and every season. In his senior season in 1990-1991, Longley averaged 19.1 points, 9.2 rebounds, and 3.2 blocks per game, leading the Lobos to the NCAA Tournament.
During breaks from New Mexico, Longley would return to Australia to suit up for the Perth Redbacks of the State Basketball League, winning titles in 1989 and 1990. At just 19, Luc Longley also played for the Australian national team at the 1988 Summer Olympics in Seoul, helping his country to their best-ever finish of fourth place, losing to a U.S. team in the bronze-medal game that included future NBA All-Stars David Robinson, Dan Majerle, and Mitch Richmond. Longley represented Australia at three Olympics.
He was an underrated part of the Chicago Bulls' second three-peat
Luc Longley was drafted by the Timberwolves with the seventh overall pick in the 1991 NBA draft, the same draft that included Larry Johnson and Dikembe Mutombo. He struggled to get his initial contract done but finally debuted for Minnesota on November 30, 1991, becoming the first Australian-born player in NBA history. However, things never really clicked with the Wolves and he was traded to the Chicago Bulls during the 1993-1994 season, the same season that Michael Jordan had left the team to try his hand at baseball.
Longley was mainly used in a backup role in his early days in Chicago but became the starter in the 1995-1996 campaign, Jordan's first full season back. It took time for everyone to mesh but Longley proved invaluable, doing the little things that championship teams need to win. He set screens. He played scrappy defense and had the size to block the paint when necessary. He was a mediator off the court, helping to solve disputes between all the personalities that were on that Bulls roster at the time. He knew his job and he did it well. He was Chicago's fourth-leading scorer during the 72-10 season, averaging 9.1 points per game while adding 5.1 rebounds. Most people forget that he averaged more points that season than guys like Steve Kerr and Ron Harper.
When Luc Longley had to miss two months of the 1996-1997 season with an injury, Michael Jordan actually called him to tell him how much he missed him, saying he had nobody else to set screens for him. After struggling with Minnesota, who were simply not a good franchise in their early days, he had found a home with the Bulls and contributed 9.8 points and 5.5 rebounds over the three-season stretch that saw Chicago win three titles. He averaged a career-high 11.4 points per game during "The Last Dance" season of 1997-1998.
Where is Luc Longley today?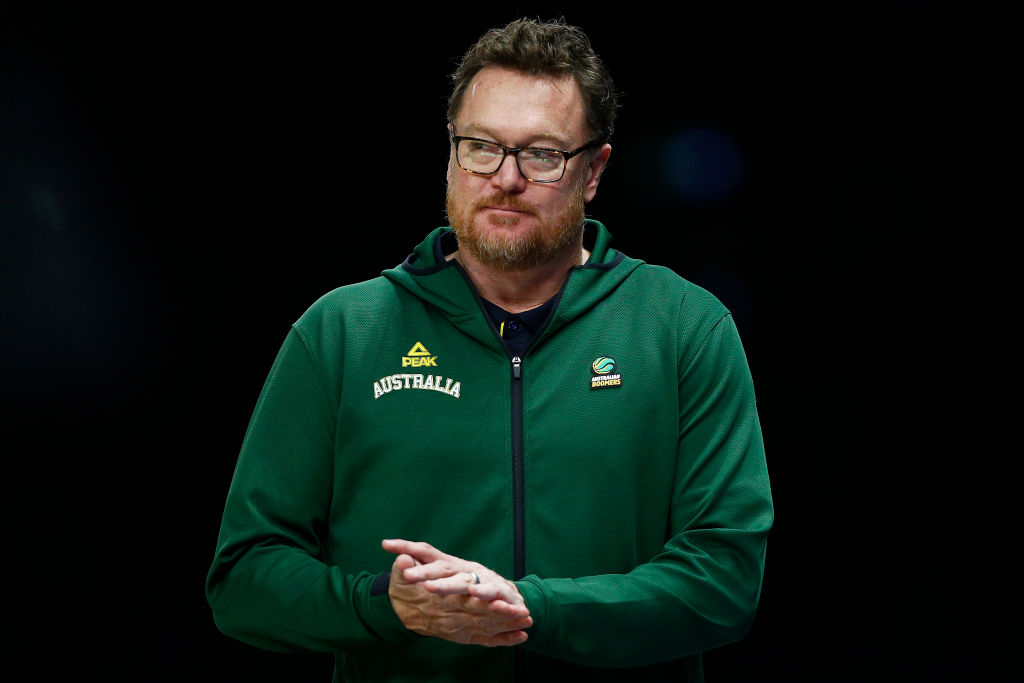 When the Bulls were disbanded in 1998, Luc Longley was traded to the Phoenix Suns. He played two seasons in the desert but injuries were starting to get to him. It's not easy for big guys like him to stay healthy and he finally had enough after one season with the New York Knicks in 2000-2001, playing in just 25 games. He quietly retired and returned to Australia.
In the years since his retirement, Longley has stayed around the game that gave him so much joy. He returned to the Perth Wildcats as a part-owner. In 2013, he joined the Australian national team as an assistant coach, a role he holds to this day. He was inducted into the Australian Basketball Hall of Fame in 2006 and the Sport Australia Hall of Fame in 2009.
Luc Longley was never going to fill up the stat sheet and he never needed to. He knew his place in the NBA and specifically with the Chicago Bulls and has three NBA championship rings to show for it.