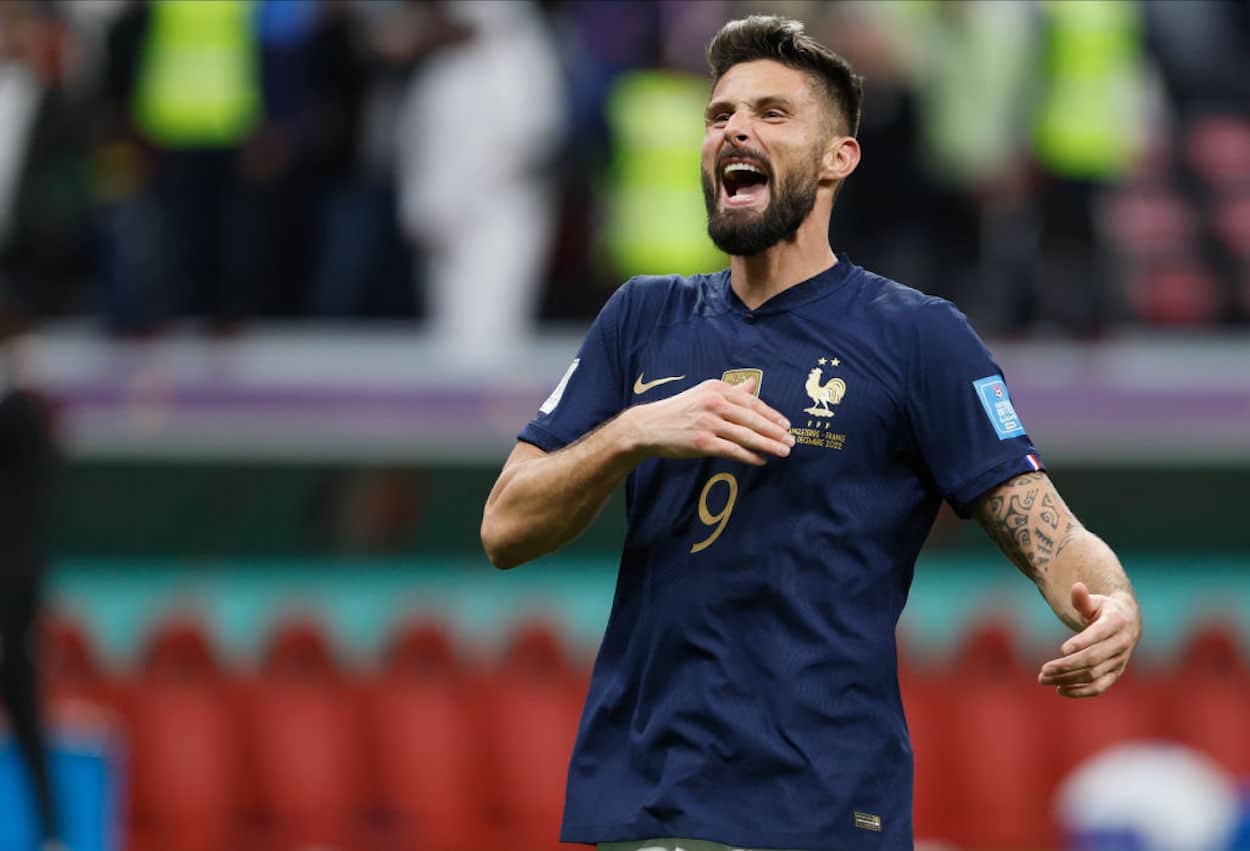 What Is Olivier Giroud's Net Worth and Salary?
Olivier Giroud was a relatively late bloomer, at least from a soccer perspective, but that didn't stop him from making plenty of money.
While soccer may be known as the beautiful game, it ultimately comes down to one reality: scoring goals. If you can make that happen, you'll have a role on any team. Just consider French striker Olivier Giroud as an example of that. He's never been the fastest or most talented man on the pitch, he knows exactly what to do in the attacking third. Don't believe me? Just check the stats or, alternatively, his net worth and salary.
Yes, despite being a relatively late bloomer, Olivier Giroud's net worth and salary loom large, and that's a testament to his ability to change a match.
Let's check out the numbers.
Olivier Giroud rose from relative obscurity to shine for both club and country
When you're thinking about big-time soccer talents, you probably picture someone like Kylian Mbappe, who's been on the European radar since childhood. Olivier Giroud, however, took a slower road to the top.
The striker came through the ranks with his hometown club Grenoble, signing his first professional contract at the relatively old age of 21. While his goal-scoring ability didn't exactly shine at the senior level, he still showed enough to earn a move to Tours. There, he started to earn the back of the net with a bit more regularity.
In 2010, Giroud earned his move to the (relative) big-time, signing with Ligue 1's Montpellier. There, he not only got his first taste of European competition but also helped produce some incredible domestic success. The club, with the help of their striker's offensive prowess, reached the 2011 Coupe de la Ligue final and claimed the 2011-12 Ligue 1 title. Giroud recorded 21 league goals during that championship-winning campaign, which caught the eye of an even bigger club.
Ahead of the 2012-13 season, the Frenchman moved to Arsenal. While he wasn't universally beloved — the striker had a habit of going through some untimely scoring droughts — Giroud still spent five full seasons in North London. He'd score more than 100 goals with the Gunners and claim three FA Cups before moving across town to Chelsea. There, he'd win move silverware, including a Europa League title against his old club, before leaving England entirely. He joined AC Milan during the summer of 2021 and, despite getting up there in age, helped the club win a Serie A title.
Giroud has had similar success with the French national team. Despite being a relatively late bloomer and never appearing for his country at the youth level, the striker earned his first cap in 2011. Since then, he's become a fixture for Les Bleus. His hold-up play helped win the 2018 World Cup, and, somewhat unbelievably, Giroud has now scored more goals for the men's national team than any other player in French history.
Olivier Giroud's salary reflects his ability to change games
During his time on the pitch, the big Frenchman has proven to be an invaluable player. Whether he's scoring goals himself or using his combination of size and strength to facilitate the offense, Giroud helps make things happen. As you'd expect, that has helped him earn a nice salary.
If we trust FB-Ref's unverified estimations, the striker's wages rose from a little over $3 million per season to nearly $7 million during his time with Arsenal. It's also possible that Giroud earned some additional bonuses, as the Gunners earned three FA Cups during his time in North London. His salary (probably) remained comparable after moving to Chelsea, with FB-Ref listing three seasons' worth of $6.9 million in wages as unverified estimations. A fourth season, however, doesn't have that same disclaimer, suggesting official confirmation for his final year in London.
Since moving to Italy, Giroud has taken home a smaller paycheck, landing somewhere between $4 million and $5 million per year. While that might not seem like a massive sum, especially by North American professional sports' standards, it still reflects his on-pitch ability. Serie A simply doesn't possess the same financial might as the Premier League, so earning that much money in Milan at age 36 shows that the forward still has some very real value.
What is Olivier Giroud's net worth?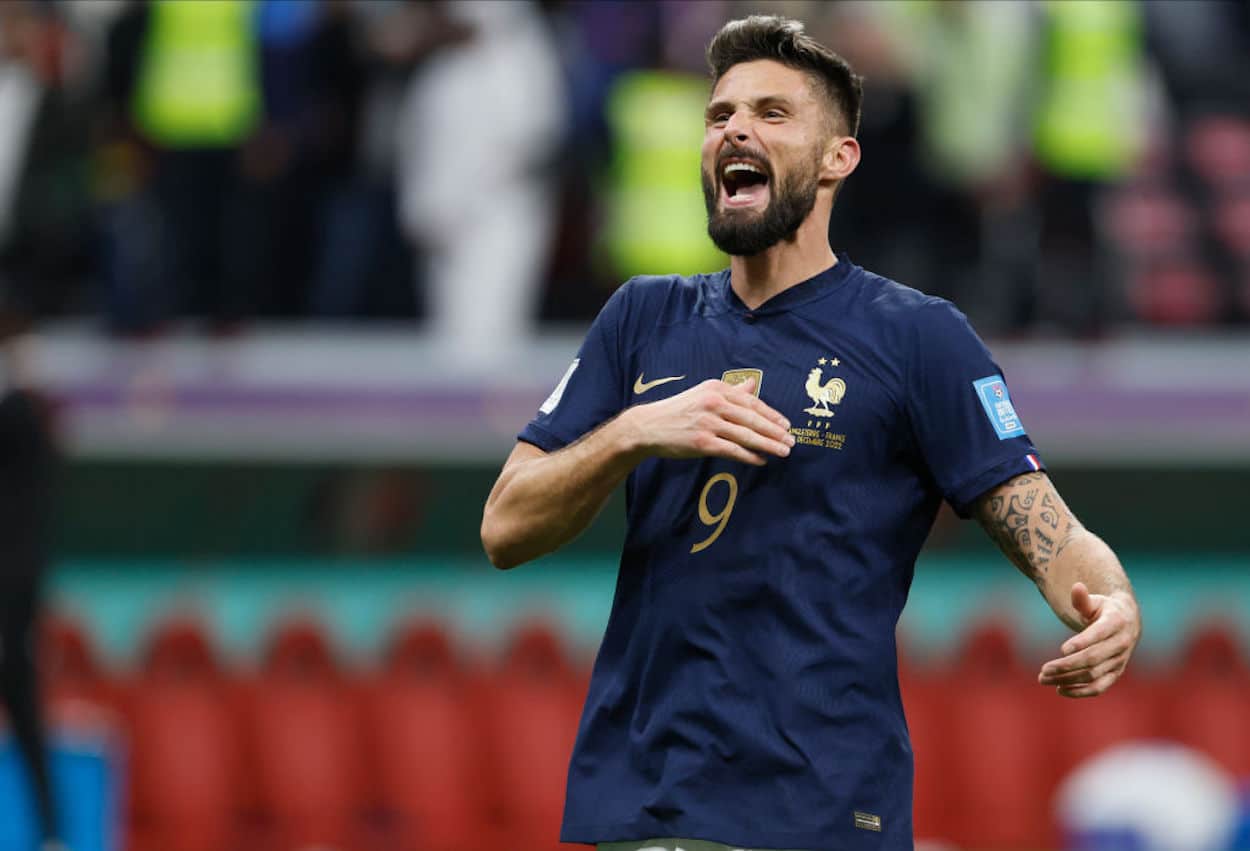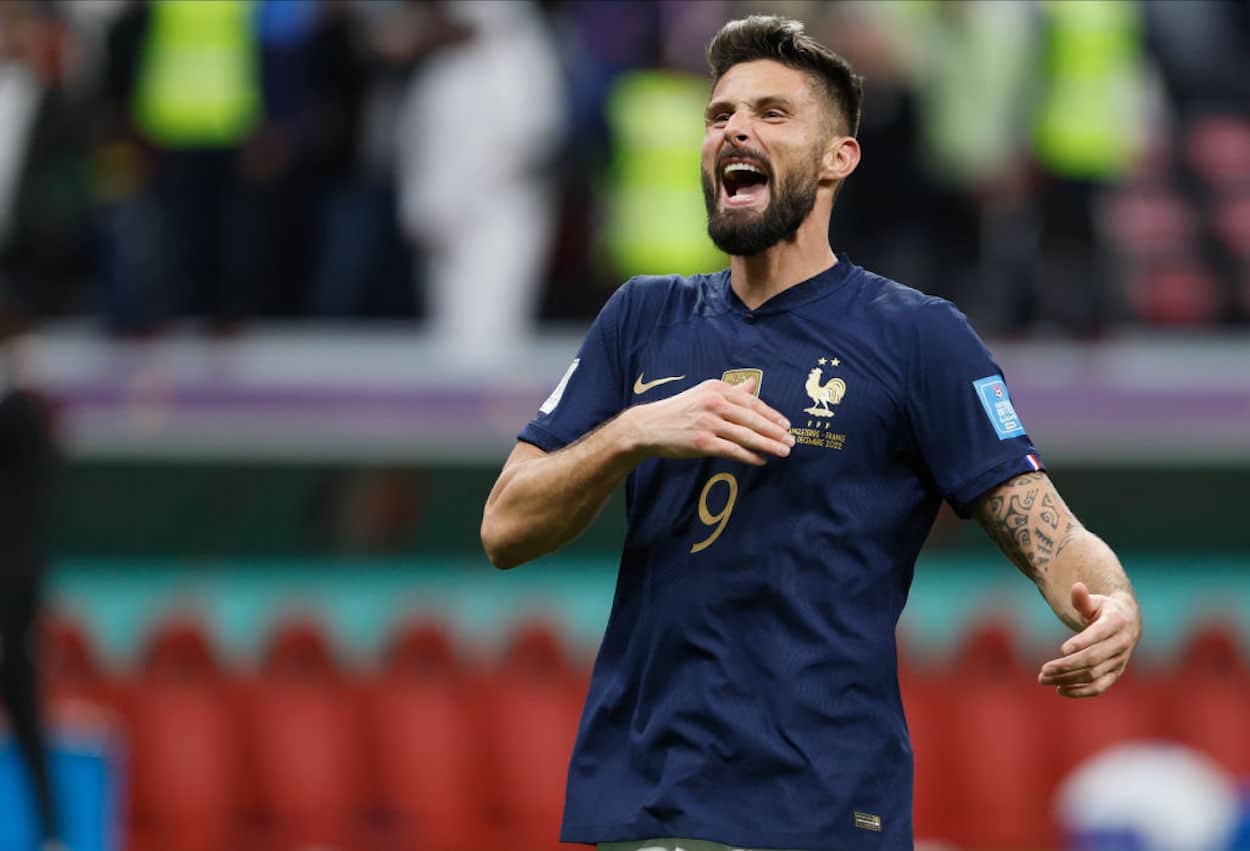 As you'd probably expect from his salary numbers, Olivier Giroud's net worth isn't anywhere near the level of a big-time NBA or NFL star. His estimated $10 million fortune (h/t CelebrityNetWorth), however, tells a different story.
Giroud, at the risk of trotting out cliches, wasn't supposed to get to this point. International soccer stars are generally being hyped-up and scouted as teenagers, not playing in the French second division in their 20s. They're supposed to be fixtures of the national set-up, trained for the highest levels of success, not making their first national team appearance at 25. They are, especially in 2022, supposed to be quick and obviously athletic, not an old-school target man.
None of that has stopped Olivier Giroud, though. Despite being a late bloomer and an imperfect player, the striker has piled up plenty of silverware and built up an incredible resume. No matter how long it took him to reach the top, he'll be remembered at both a domestic and international level. You don't lift trophies in three different countries, win the World Cup, and surpass Thierry Henry in the record books by accident.
Building up a $10 million net worth is indicative of that success, but it's not the whole story. Instead, it's just another testament to Olivier Giroud's talent and drive. Even if it took him a bit longer, he certainly reached the top of his game.