What Is Pep Guardiola's Net Worth?
While the players may receive most of the hype, every successful soccer team needs a good manager. There may be different ways to skin the cat — you can dominate the ball, play on the counter-attack, or use pressing to overwhelm the opposition — having a clear vision is essential. And with Pep Guardiola at the helm, Manchester City certainly know what they're trying to do on the pitch.
From a cynical perspective, you could claim that the Spanish manager has taken a relatively easy road to the top, working at massive clubs where he's had plenty of financial backing. Despite that reality, though, his resume speaks for itself. And, as you might expect, that success has allowed Guardiola to reap the financial rewards.
So, with that reality in mind, let's take a deeper look at Pep Guardiola's net worth.
A legendary career has led to Pep Guardiola's net worth reaching rarified air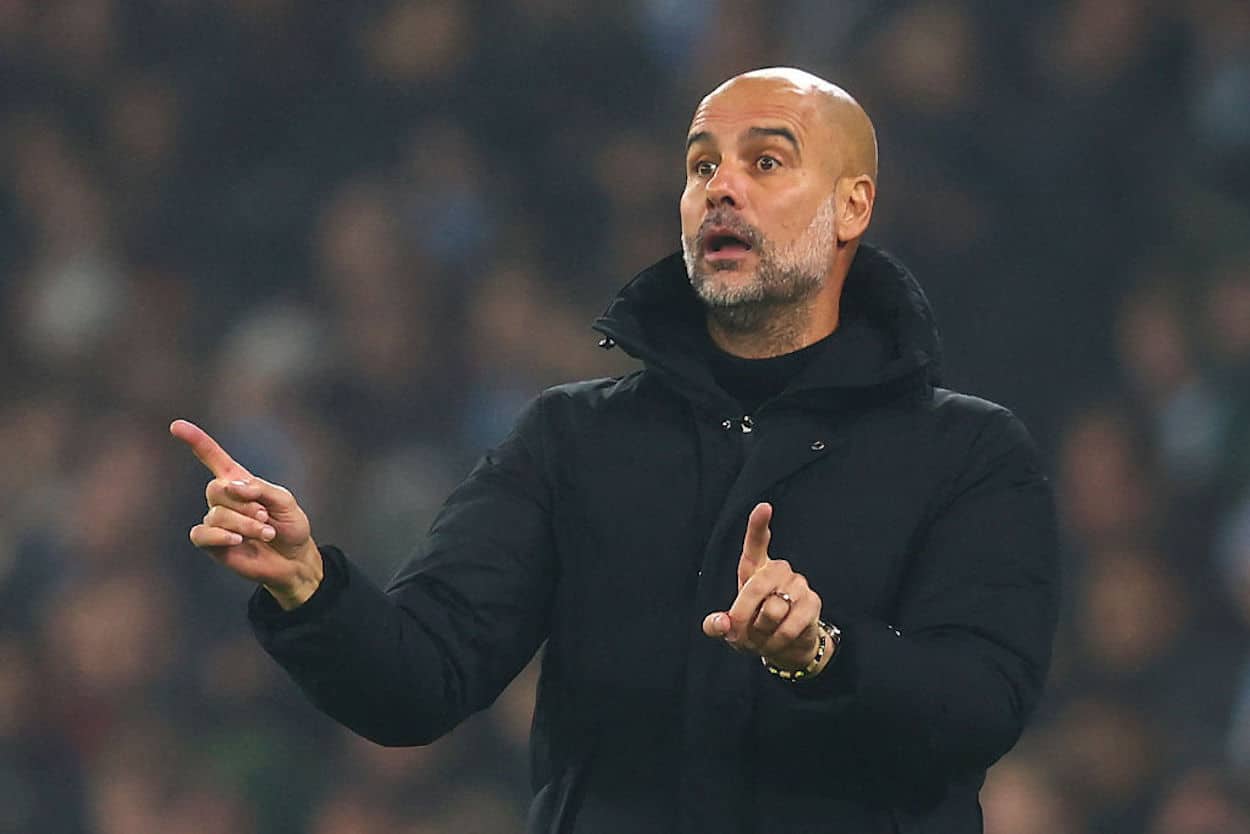 In many cases, iconic players struggle when they transition into coaching. It can be tricky to explain how to do something that came so naturally to them. Pep Guardiola, however, never faced such a challenge.
As a player, Pep was a key member of some legendary Barcelona teams. He sat at the base of the midfield, serving as a pivot and keeping the squad ticking. He'd become club captain and win six La Liga titles, plus some other silverware, before leaving Spain.
After a few years bouncing around, though, Guardiola returned to Barcelona to manage the reserve team. Before long, he'd take over the top squad. That move would change soccer history.
Without getting too far down the tactical rabbit hole — we'll touch on that later — Pep assembled some legendary Barcelona squads and led his former club to the height of the footballing world. After winning three La Liga titles and two Champions Leagues, however, he moved to Bayern Munich seeking a new challenge. Unsurprisingly, he dominated the Bundesliga until it was time for another change. In February 2016, the Spaniard agreed to take charge of Manchester City at the start of the 2016-17 campaign. Although he hasn't won another Champions League title, he's helped the Citizens become a juggernaut and win four Premier League titles.
On the tactical side of things, Guardiola is also credited with revolutionizing modern football. Working from the principles that Johan Cruyff espoused at Barcelona, Pep has evolved over the years. At the base level, though, his teams are built to dominate possession and strangle the life out of the game. There may be some tactical tweaks, like having a goalkeeper capable of pinging long passes or a fullback who can tuck into the midfield, but those developments serve the same ultimate goal of owning the ball and placing the defensive team under pressure.
As you might expect, being a revolutionary manager who wins trophies and works for the world's biggest clubs has its benefits. Pep Guardiola's net worth clocks in at an estimated $40 million (h/t Celebrity Net Worth), and that number should only continue to rise.
Pep Guardiola Contract: A new deal with Manchester City will keep the cash flowing
At this point in Guardiola's career, he's probably the biggest limiting factor when it comes to his own earning power. The manager has tended to move on from a job when he feels like he's done all he can do. His time at Man City, however, is set to continue.
In November 2022, the manager signed a two-year contract extension, ending any speculation that he'd be looking for a change of scenery. While there's never a guarantee that a bench boss will see out their contract, it seems unthinkable for City to fire Pep. Assuming he reaches the end of his current deal, he'll be in Manchester through the end of the 2024-25 season.
"I am so pleased to be staying at Manchester City for another two years," Guardiola said in the club's official statement. "I can't say thank you enough to everyone at the club for trusting me. I am happy and comfortable here. I have everything I need to do my job as best as possible. I know the next chapter of this club will be amazing for the next decade. It happened over the last ten years, and it will happen in the next ten years because this club is so stable. From day one I felt something special being here. I cannot be in a better place. I still have the feeling there is more we can achieve together and that is why I want to stay and continue fighting for trophies."
Beyond those words, it's safe to assume that the Spaniard also received plenty of financial compensation. Manchester City is incredibly wealthy and has no problem shelling out the cash to build the sort of squad Guardiola wants. It would seem silly to do that and skimp out on the manager's salary.
So, say what you will about Pep Guardiola, but he's found success at each step of his career. His net worth, however, is only one part of that equation.