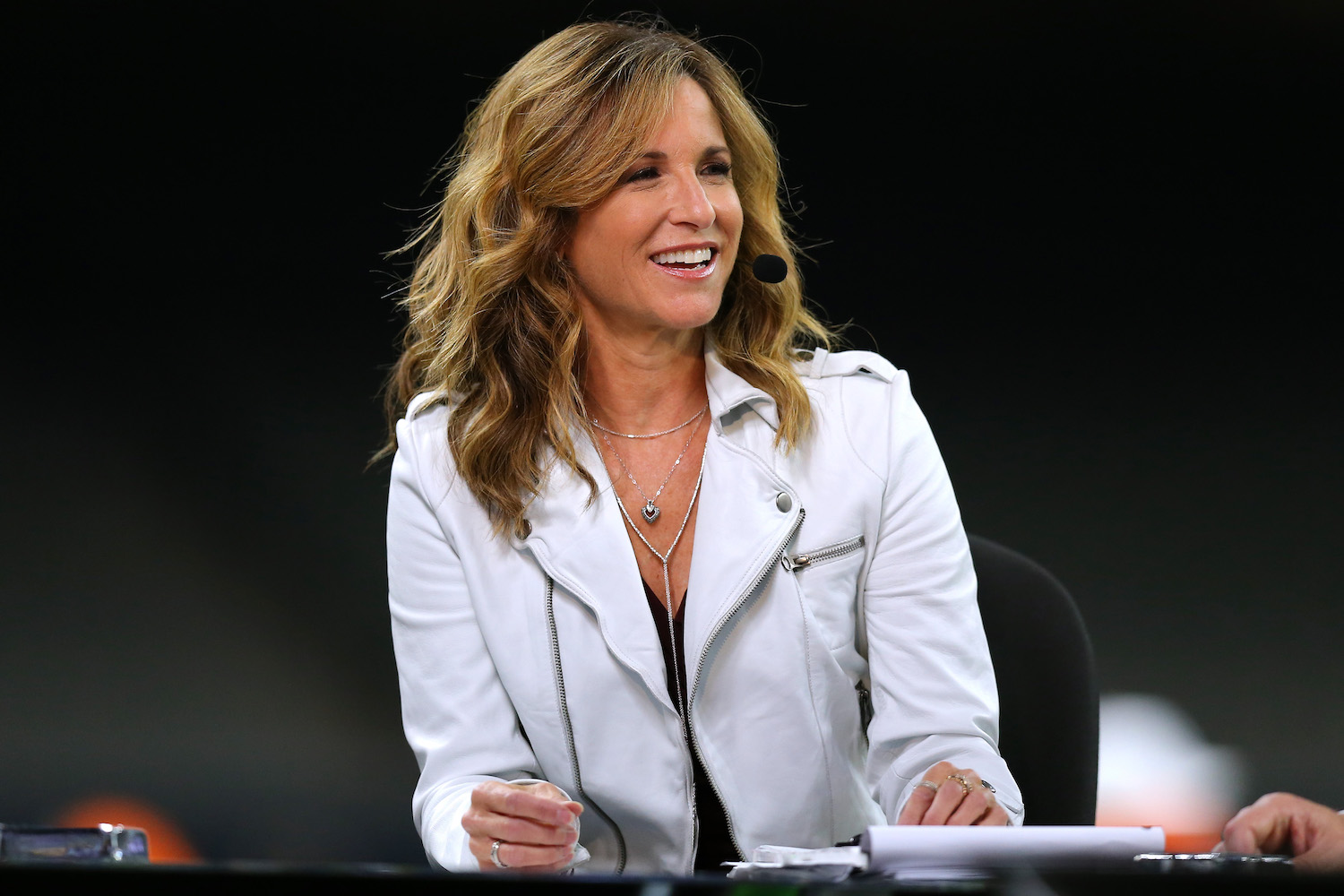 What Is Suzy Kolber's Salary and Net Worth?
Suzy Kolber has been an on-air personality at ESPN for more than 20 years. Today, she earns a multimillion dollar salary and has a high net worth.
Suzy Kolber is one of the longest-tenured on-air personalities at ESPN. She joined the network in 1993 for the launch of ESPN2 and has worked at the Worldwide Leader for almost 25 years. In 2017, Kolber became the solo host of Monday Night Countdown and the Monday Night Football halftime and postgame shows. In her many years of sports broadcasting, the 56-year-old has built a small fortune. What is Suzy Kolber's salary and net worth?
Suzy Kolber gets her start in journalism
Suzy Kolber attended the University of Miami and graduated in 1986. Since graduation, she has worn many different hats in the workforce. She worked as a sportscast producer until 1989 for a local Miami television station, which she won a local Emmy. 
She's also worked a variety of freelance jobs, including a reporter/producer job covering the Breeder's Cup, a field producer for Inside Edition in New York City, and as a producer/director for NFL Films.
Before she moved to the national stage, Suzy Kolber was a weekend sports anchor and weekday feature reporter at WPEC-TV in West Palm Beach from December 1991 until 1993.
Suzy Kolber excels at ESPN
In 1993, Suzy Kolber moved up the east coast to Bristol, Connecticut, where she started with ESPN2 as a co-host of SportsNight, when the network debuted in October. Kolber later served as an anchor on SportsCenter, reporter with College GameDay, and co-host of the X Games in 1995 and 1996. 
Kolber left for Fox Sports in November 1996 before returning to ESPN in 1999, where she started hosting NFL Matchup and worked on various segments on Monday Night Countdown. Her second stint at ESPN, she has served as a host for Wimbledon, the French Open, and at the X Games and Winter X Games. 
Since 2001, Suzy Kolber has been a mainstay with ESPN's NFL coverage. She started on the sidelines covering both Sunday Night Football and Monday Night Football through 2011. She has worked on multiple NFL-themed shows, including NFL Live and NFL Insiders.
Three years ago, she was promoted to her current role as the host of Monday Night Countdown as well as moderating the halftime and postgame segments on Monday Night Football. 
Kolber makes millions annually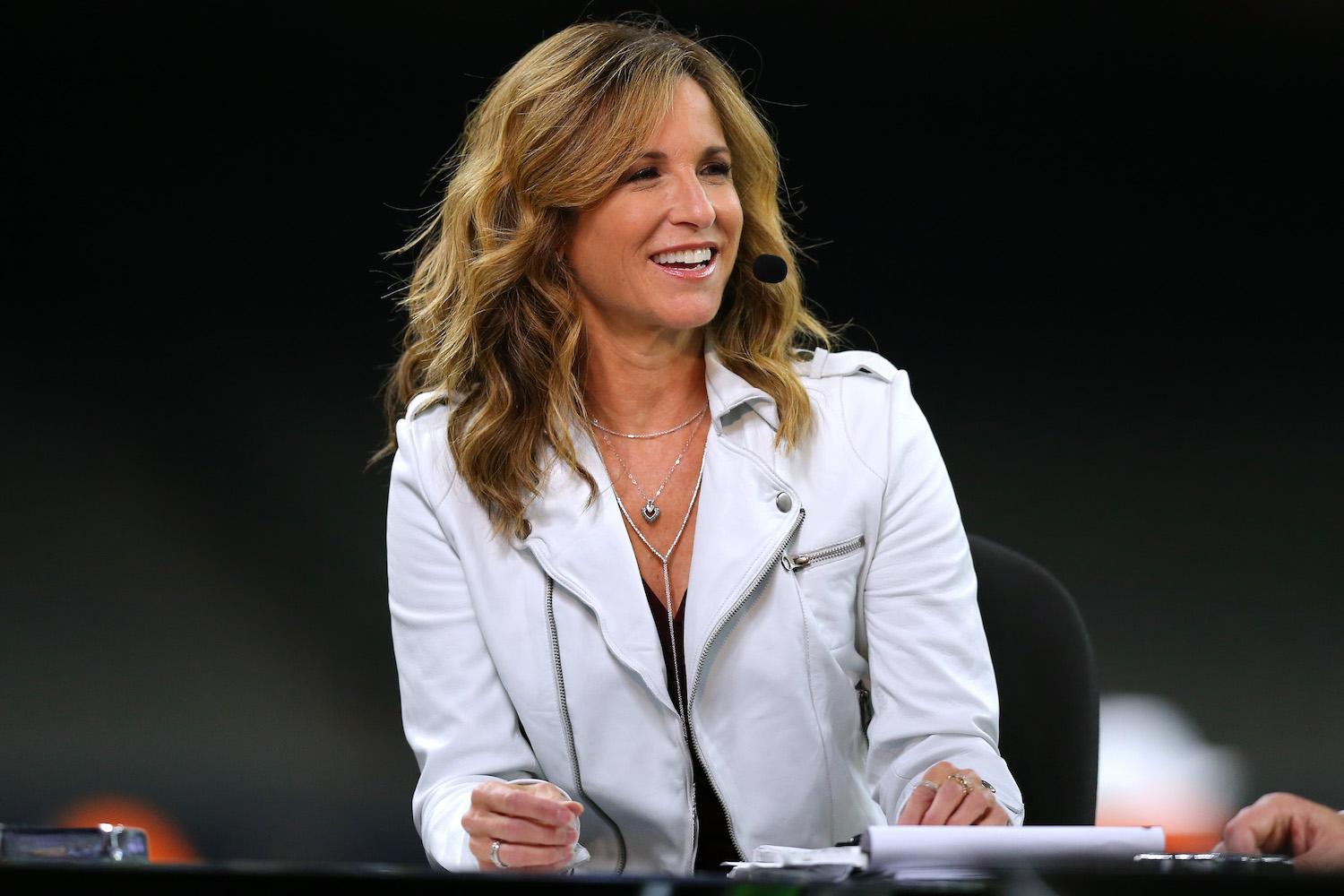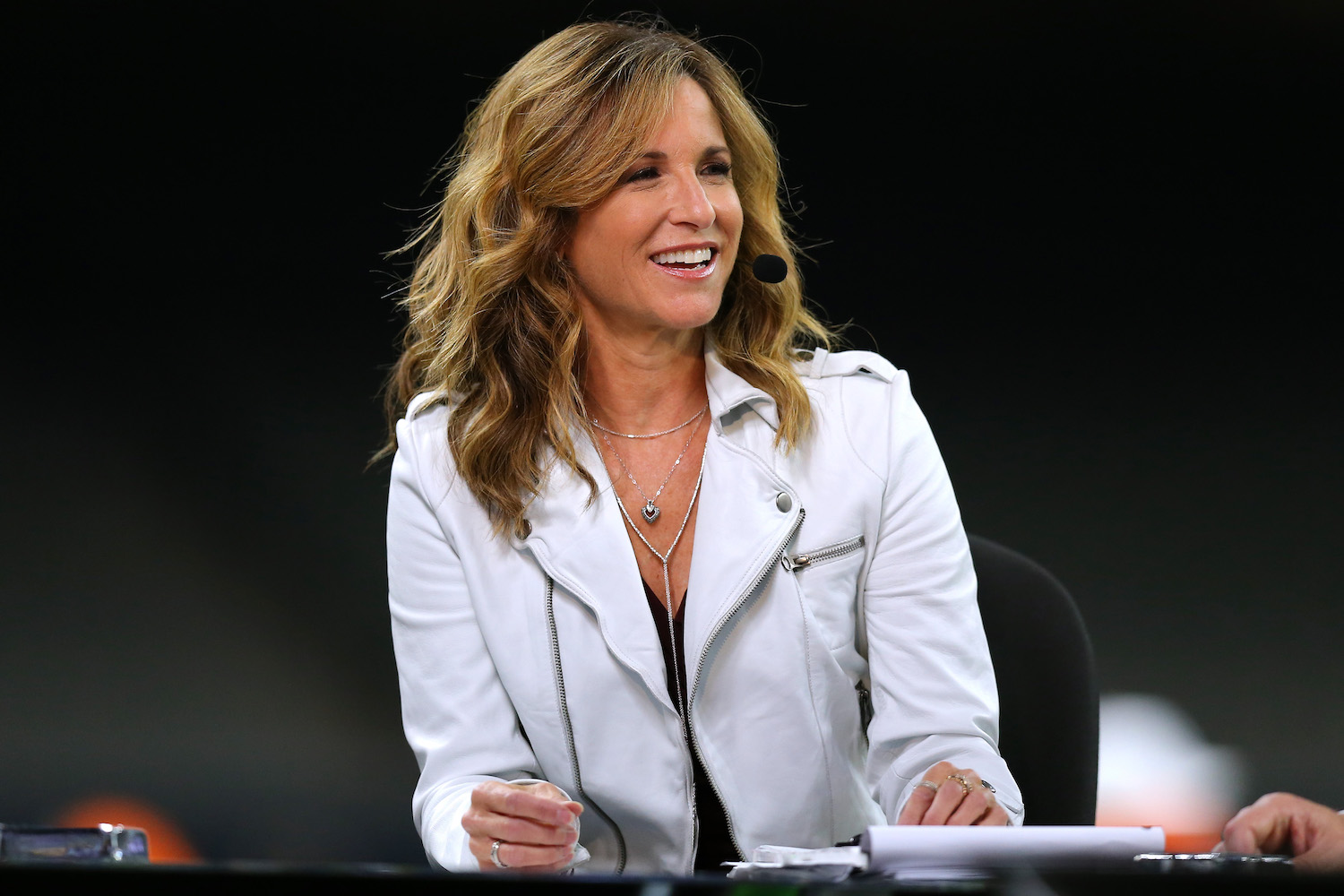 With more than two decades at ESPN, Suzy Kolber has made her way up the ranks and is one of the most recognized faces on the network. She's also paid well for her services and earns a reported $3 million annually. 
While Suzy Kolber has more than paid her dues, makes a great living, and has a reported net worth of $18 million, she still gives back and mentors other women trying to enter the sports journalism business. She guides them to make sure they are pursuing the business for the right reasons. 
Kolber emphasizes being knowledgeable and respectful of your subjects is critical to success. If there's a single reporter in the last 25 years who knows what it takes to become a successful sports journalist, it's Suzy Kolber.