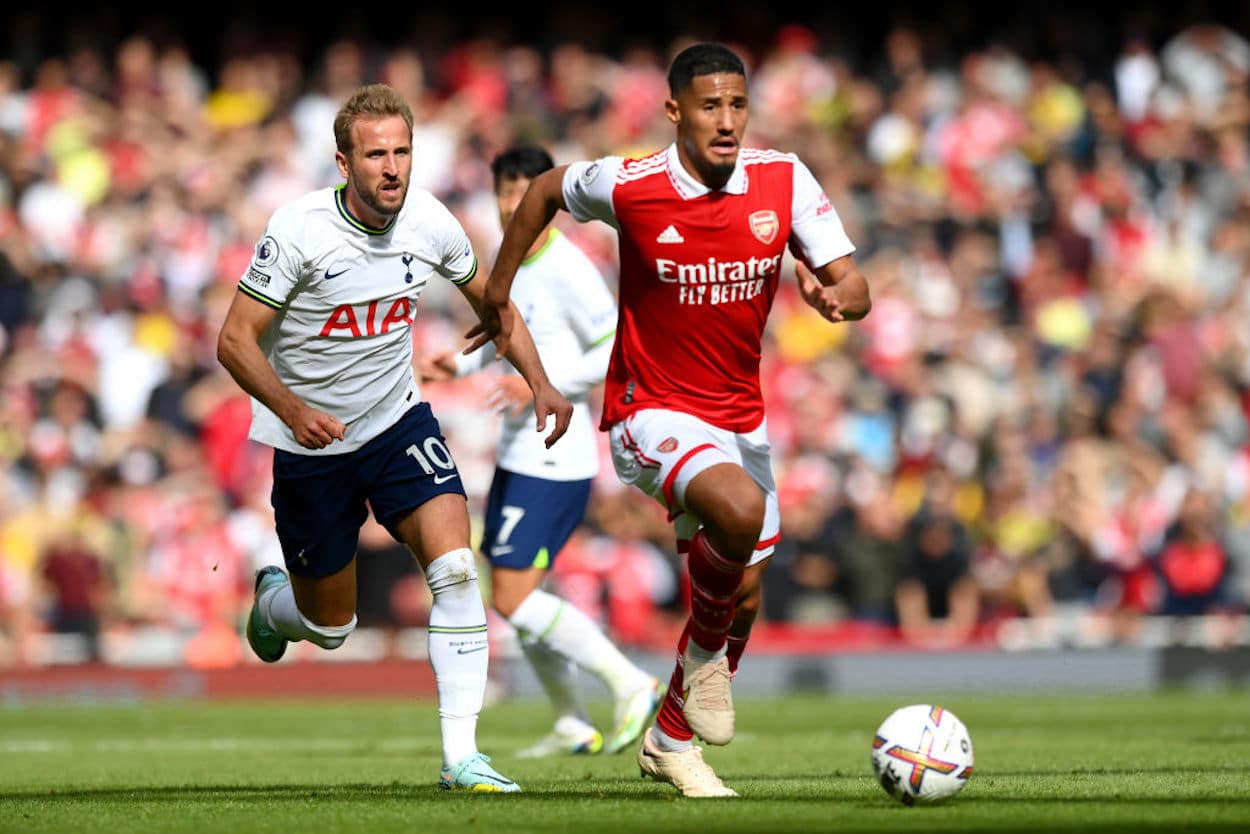 What Is the North London Derby? Your Guide to the Premier League Rivalry
While there's no such thing as an easy Premier League match, the North London Derby takes things to another level of intensity. Here's everything you need to know.
In the world of soccer, there are certain terms that require a bit of translation. Your average North American sports fan, for example, won't know what a brace is. And while the North London Derby may initially be lost in translation, things will become immediately clear within a few minutes of kick-off. Rivalry, by and large, transcends linguistic and national boundaries.
And while seeing is believing, some people prefer to be prepared rather than jumping into a new situation blindly. If that's the case for you, don't worry. We've got you covered with everything you need to know about one of the Premier League's biggest battles.
What is the North London Derby?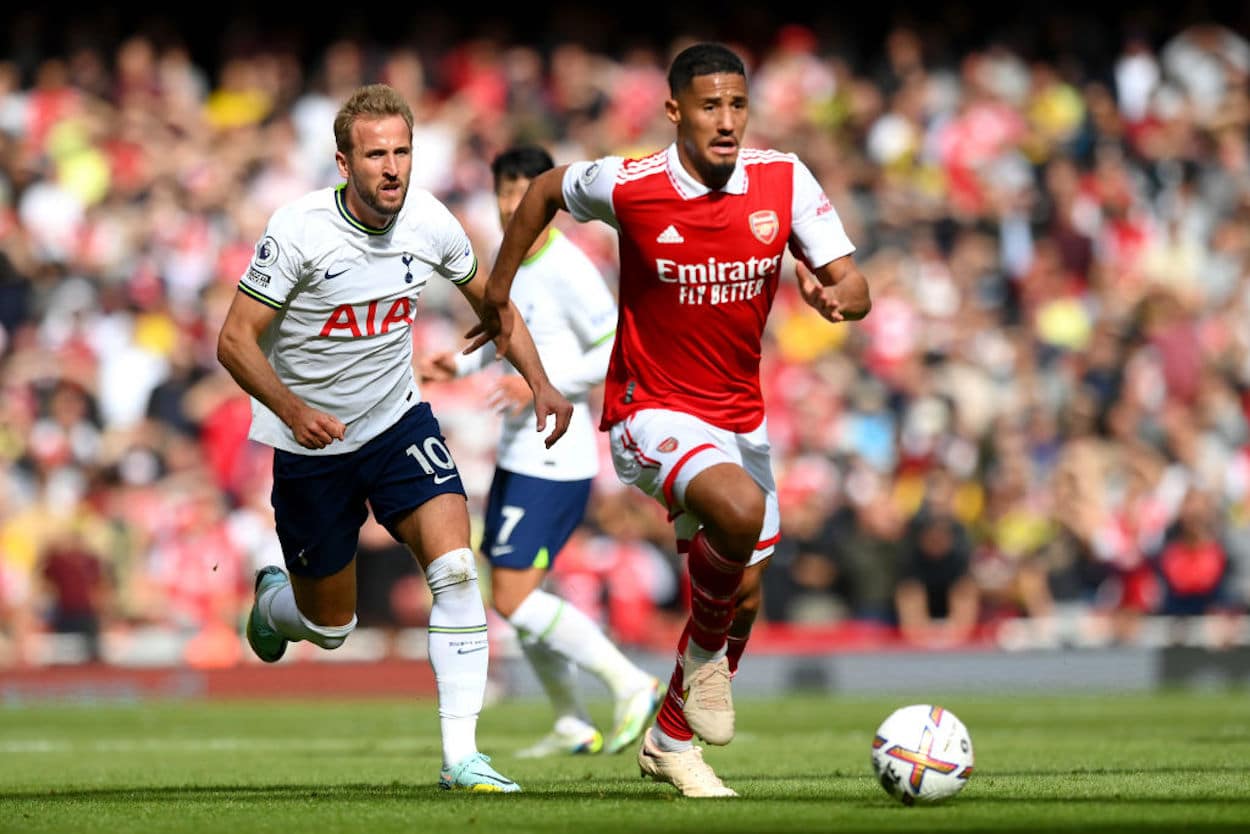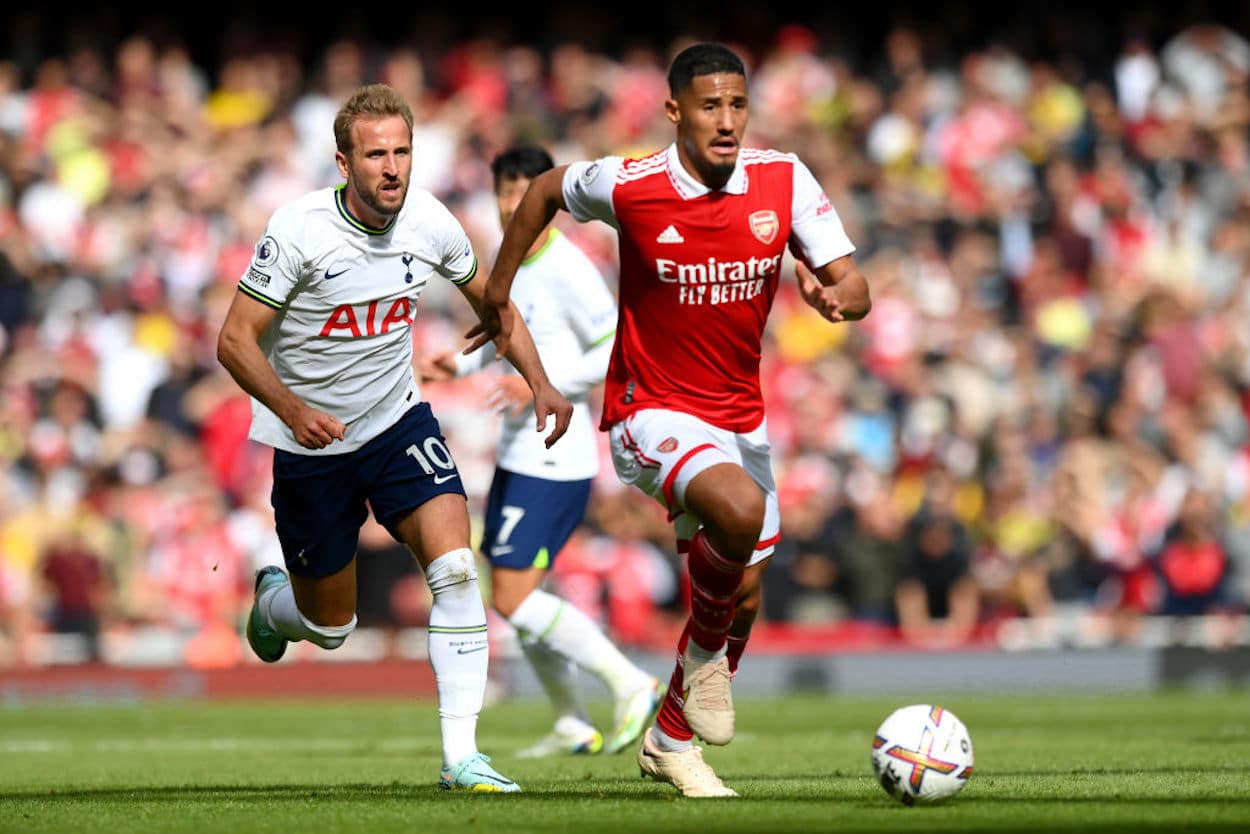 The North London Derby is a match between Arsenal and Tottenham Hotspur. The showdown usually takes place in the Premier League — the schedule guarantees that both clubs will face each other twice a year — but it can happen in other competitions, too, based on the luck of the draw.
While both teams have rivalries with plenty of clubs, the North London Derby stands head and shoulders above the rest. Local pride is on the line, and, as the cliche says, it's a match that neither side can lose.
Why is Arsenal vs. Tottenham called the North London Derby?
One part of this equation is a bit easier to explain than the other.
In regards to the first two words, both Arsenal and Spurs are based in North London. While there's a bit of geographic history involved — we'll get further into that shortly — each club's respective home stadiums only sit about four miles apart in England's capital.
Derby, however, requires a bit more context. At its most basic, the word signifies a rivalry that's based on a shared location. Arsenal and Tottenham, for example, face off in a derby. Arsenal and Manchester United, despite their mutual dislike for each other, do not.
These days, it's a bit unclear how the word "derby" got applied to a soccer rivalry. Some suggest it traces back to a famous match in the city of Derby, in which two parishes squared off against each other in a battle for supremacy. Others, however, assert that the Derby Stakes horse race connected the word to any sporting competition. Consider the Kentucky Derby as an example of that.
No matter the exact etymology, though, the North London Derby is worth watching.
Why do Arsenal and Tottenham hate each other?
Over the years, rivalries evolve and take on lives of their own. Today, hating the other side of North London is simply what Arsenal and Spurs supporters do. The tension does have a base in history, though.
From Tottenham's perspective, two incidents set the stage for the showdown. First, Arsenal started life south of the Thames but moved North in 1913. That not only felt like an invasion of their home turf but set the stage for a natural tension.
Things got even spicier in 1919. At the time, English soccer's first division was set to expand, and Tottenham looked like an easy bet to take one of the places. Both Chelsea and Spurs had been relegated at the end of the 1914-15 season (before World War 1 suspended play), and the former club had already received the nod to stay in the top tier. The latter, by that logic, should stay, too. Right?
That's not what happened. As laid out by Sky Sports, a vote was taken to see who the 22nd team should be, and Arsenal, despite finishing sixth in the second division, came out on top. Understandably, Tottenham's supporters were upset.
From the Gunners' side of things, the rivalry is less tied to a specific event and more to an abstract sense. The red side of North London generally views itself as superior and feels that Tottenham are a "noisy neighbor," trying to flex their muscles and compensate for historically being second-best. Add the close proximity into the mix, and you've got the recipe for a fierce rivalry.
Who's won more North London Derbies over the years?
Now that we've squared away that historical context, it's time to consider what happens on the pitch. The derby, after all, is about a soccer match.
Historically, Arsenal have held the edge in the North London Derby. In all competitions, the Gunners have won 86 matches against Spurs over the years. Tottenham have won 67, and 54 meetings have ended in draws.
When is the next North London Derby?
While it's possible for Arsenal and Tottenham to meet in cup competition, those dates are dependent on the luck of the draw. Since the Premier League schedule is set at the start of the season, though, we know when those two North London Derbies will roll around.
The next derby will arrive on January 15, and Arsenal will make the trip to Tottenham Hotspur Stadium for the next edition of the famous rivalry.
Where can you watch the North London Derby?
For American soccer fans, it can be tough to view every match, as different competitions are scattered across different networks. Thankfully, Premier League editions of the North London Derby are usually pretty easy to watch.
NBC holds the American rights to the Premier League, although there's no guarantee where they'll put the match. The North London Derby is usually big enough to land on either NBC itself or the USA Network, but it can occasionally be pushed to Peacock, as we'll see in January 2023.
What is the North London Derby?
The North London Derby is a soccer match between Arsenal and Tottenham Hotspur. It usually takes place in the Premier League, but the two clubs can also meet in other competitions.
Why is Arsenal vs. Tottenham called the North London Derby?
Both Arsenal and Tottenham make their home in North London. As for the second part of the phrase, "derby" is an English term for a local sporting rivalry.
Why are Arsenal and Tottenham rivals?
While it's tough to distill an entire rivalry down to a couple of events, Tottenham didn't appreciate Arsenal moving to North London in 1913 and taking their place in the first division in 1919. Beyond that, there's also an element of proximity in play. When two clubs are only a few miles apart, there's bound to be some comparisons and mutual dislike.