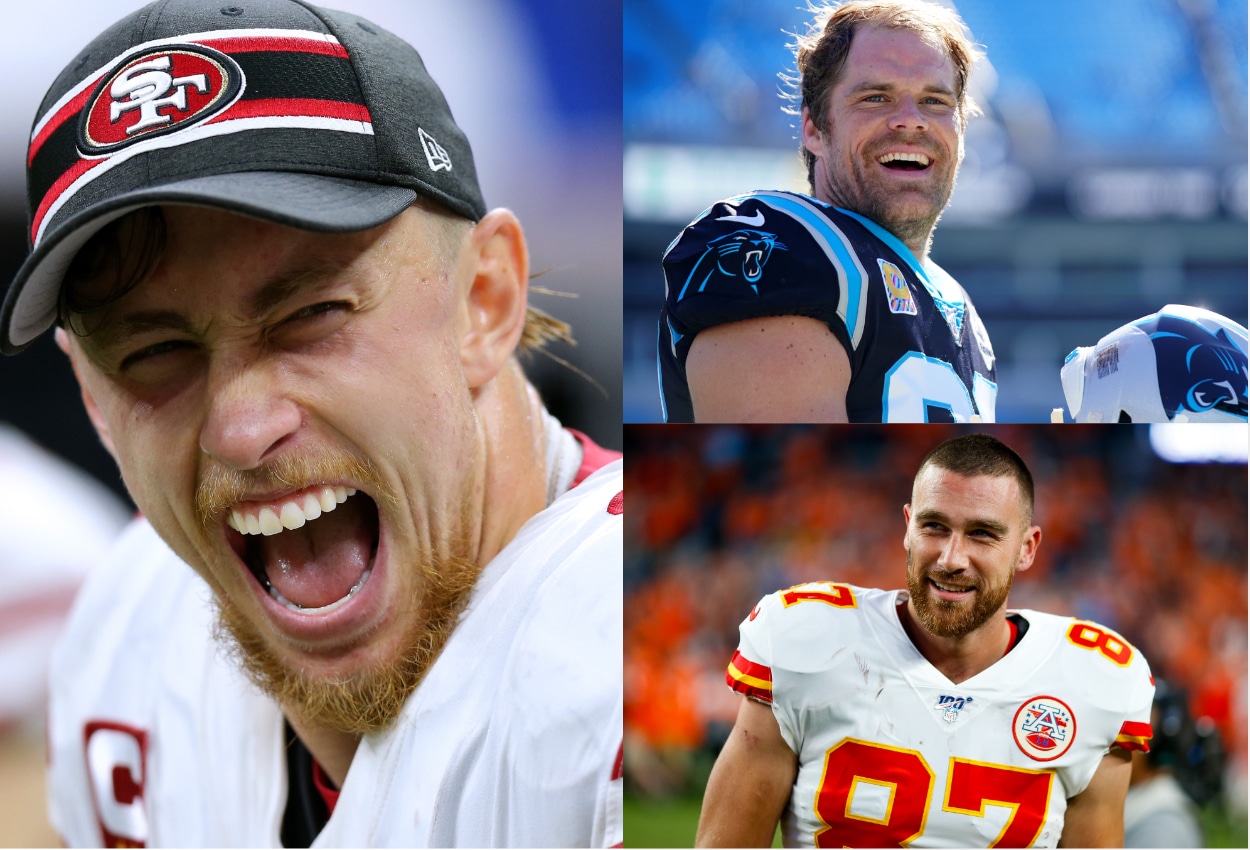 What Is Tight End University?
If you're an NFL fan, you have likely heard of Tight End University, but what is it? Is it a school? We looked at everything you should know about TEU.
If you follow NFL offseason storylines at all, you have likely noticed recent headlines about something called "Tight End University" or "TEU." Perhaps you have even seen it accompanied by big names like Travis Kelce or George Kittle.
So, what is Tight End University? Is it a real school?
We have you covered.
Tight End University is essentially a football camp exclusive to tight ends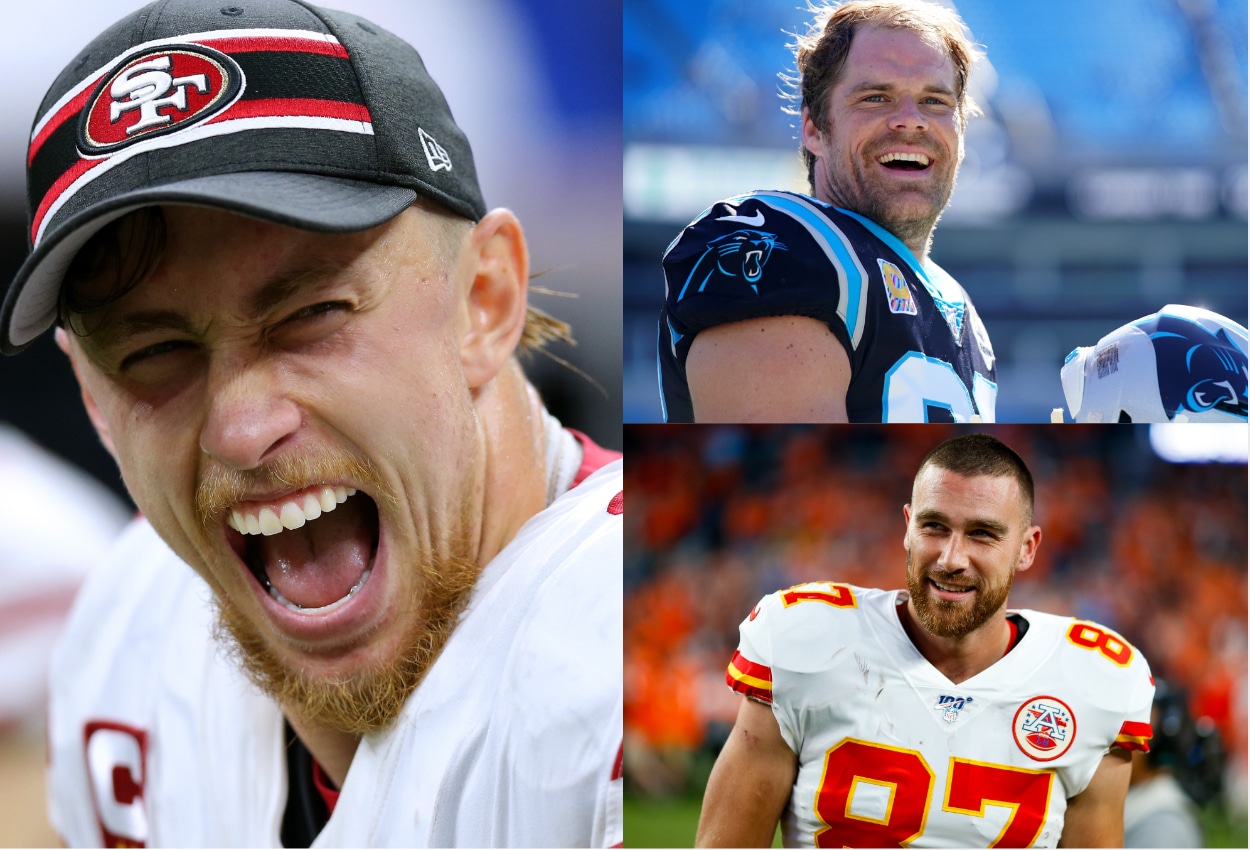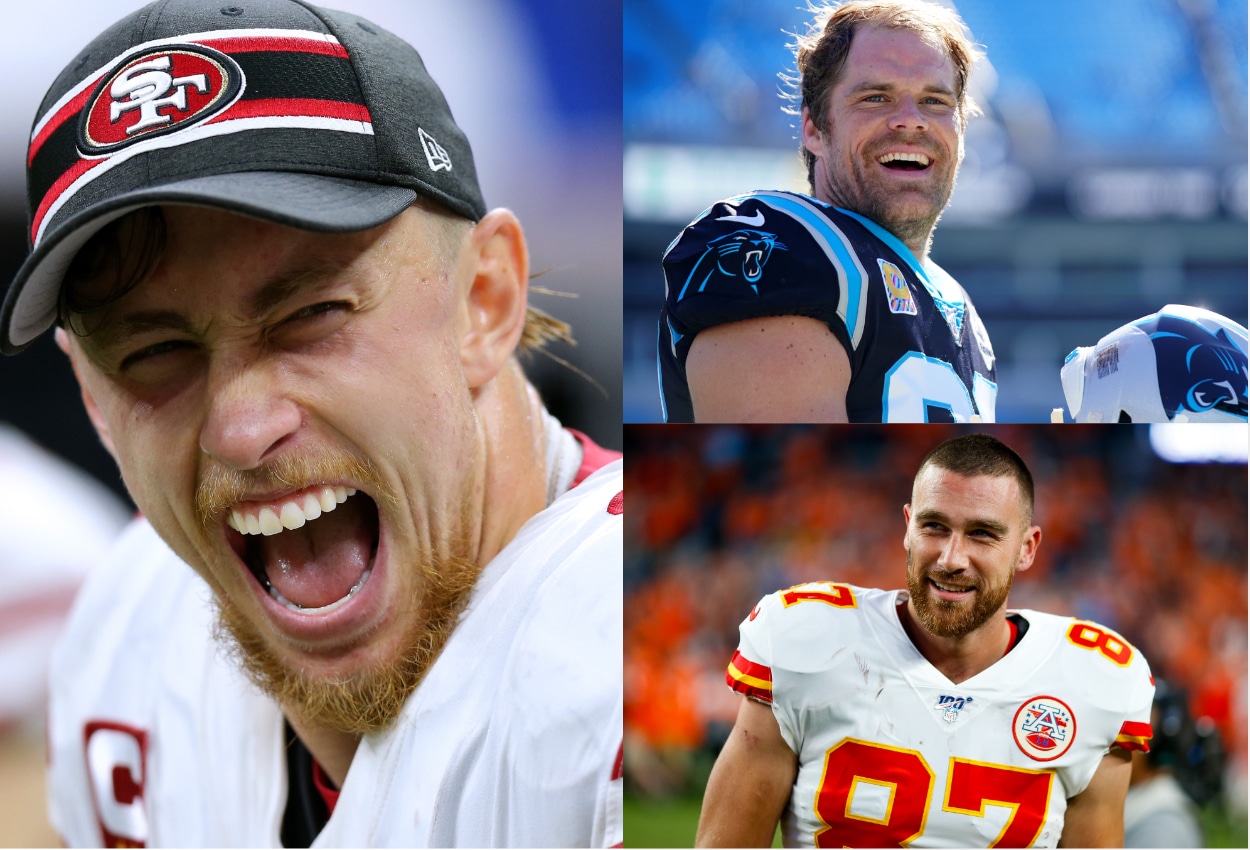 To put it simply, Tight End University is a skills camp for tight ends to improve their respective games.
Greg Olsen, Travis Kelce, and George Kittle launched it in 2021, and 50 players from around the NFL got together and worked out a Nashville high school. In 2022, the list of invitees grew to 85-plus, and they held it at Vanderbilt University for three days.
As noted by ProFootballTalk, the players "work on blocking drills against bigger defensive linemen and running routes against faster defensive backs. They get classroom instruction before hitting the field to work on physical techniques." Unofficial tight ends can't attend, either. Just ask Tim Tebow, who didn't receive an invite in 2021.
But Kelce, Kittle, and Olsen are hoping it continues to grow each year.
"We're still expanding and trying to find room for everybody to be able to come out here because everybody sees what kind of turnout it is," Kelce, a former QB prospect who has become one of the greatest tight ends in NFL history, said to the Associated Press. "And on top of that, to hear the stories from the guys that are coming through and what they've learned, we know how unique of a situation it is. We're going to keep trying to make it bigger and better every year."
So, no, it's not an actual university. But there is plenty of teaching and learning happening throughout those three days.
We even did some of our own research and asked Cincinnati Bengals tight end Drew Sample about it. Sample attended both the 2021 and 2022 TEUs.
"Just to get around guys that play the same position as you, guys that I've looked up to since I was younger," Sample said to Sportscasting while discussing his work with NOW Foods. "I got to meet Greg Olsen, who I used to watch at home on my couch. So, it's cool just to meet guys like that and to pick guys' brains on, 'He had so much success. How does he see things? What does he do on certain routes? What did he do to separate himself?' Not only on the field but what was he doing nutritionally? What was he doing recovery-wise?"
He continued: "It's just cool to get a bunch of guys that are all in similar positions that are all similar type of people; we have a ton of fun, but you get to learn a lot. … You get to learn from the best guys in the NFL from now and the past."
If we happen to see an influx of tight end success in the coming years, we know why. Tight End University is showing guys how to become the best of the best.