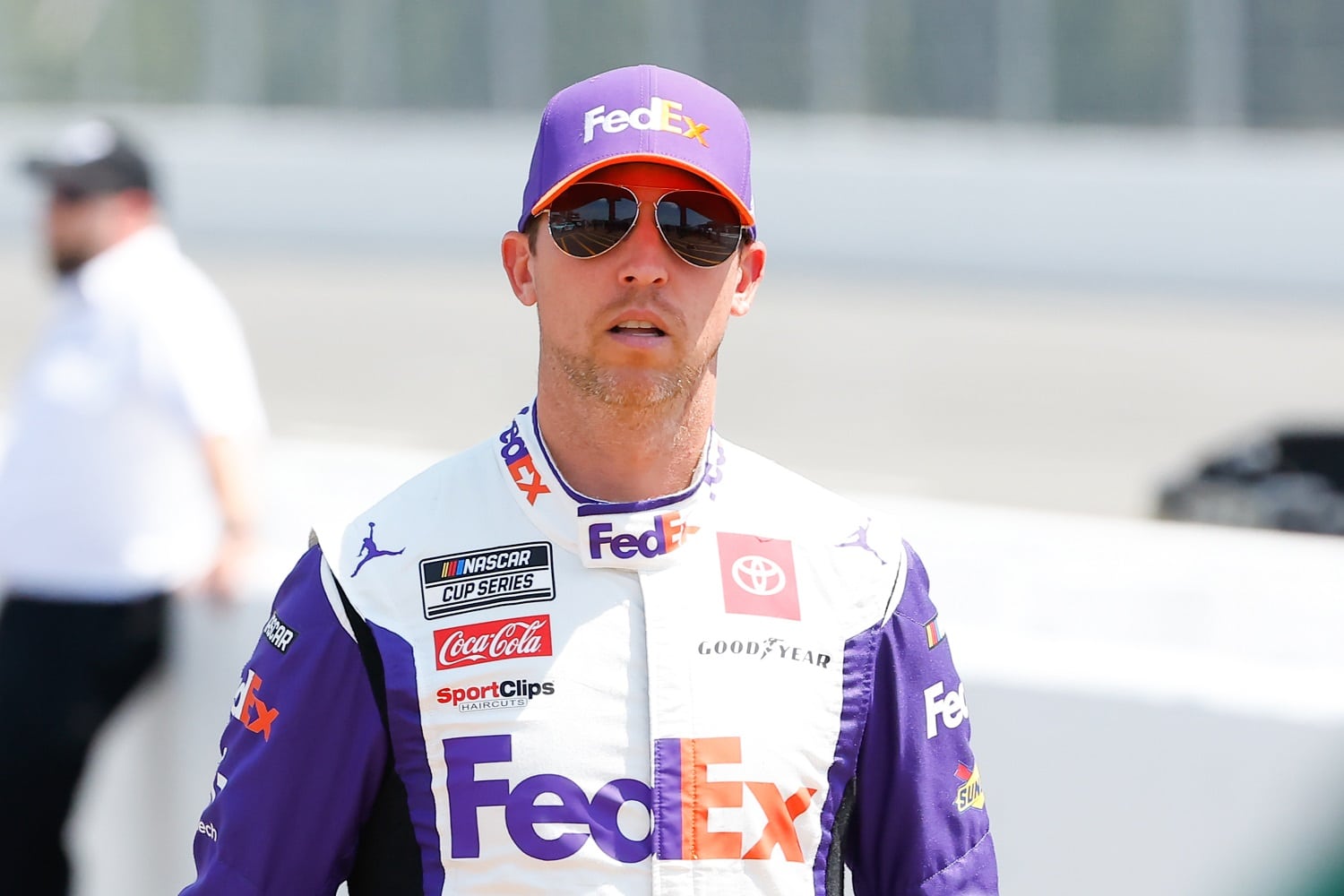 What Will Denny Hamlin's Podcast Have in Common With Howard Stern?
This ought to be fun: Denny Hamlin is going into the podcasting business with Dale Earnhardt Jr.
Denny Hamlin never got around to wrecking Ross Chastain last season as payback for being sent into the wall at World Wide Technology Raceway and spun at Atlanta a few weeks later. (Chastain tasting the wall at Pocono when he couldn't squeeze past Hamlin doesn't count.)
Now, Dale Earnhardt Jr. is giving him the chance to do so without putting so much as a scratch on the No. 11 Toyota. Even if Hamlin passes on that opportunity, there's plenty more the future Hall of Famer can say. It will be a fun ride now that he's been granted a weekly media forum.
Denny Hamlin's podcast will make its debut in February
Dale Earnhardt Jr.'s ever-expanding media empire has landed a huge name to host yet another NASCAR podcast. Dirty Mo Media announced on Monday that three-time Daytona 500 winner Denny Hamlin will debut Actions Detrimental with Denny Hamlin the day after the Busch Light Clash and then release new episodes each Monday during the Cup Series season.
Hamlin will work alongside co-host Jared Allen as he reviews the previous day's race and looks ahead to next weekend. The announcement from Dirty Mo Media said Hamlin plans to bring on guests and encourage listener engagement.
The Dirty Mo Media lineup already includes multiple racing-related podcasts, including Earnhardt's influential Dale Jr. Download, which is entering its 11th season.
Denny Hamlin figures to appeal to audiences the way Howard Stern did
Denny Hamlin in front of a microphone? What could possibly go wrong? One of last season's best episodes of the Dale Jr. Download came in May as Hamlin spilled the beans on his conversations with NASCAR executives and expressed concerns about the sport's business model.
"That was the day we realized we needed a Denny Hamlin podcast," said Dirty Mo Media president Mike Davis. "He was polished, charismatic, and authentic on that show. That episode confirmed what we already suspected but weren't quite ready to admit – Denny's voice is as important as anyone's in NASCAR."
Hamlin can become a media star in the tradition of Howard Stern during his days as a New York shock jock. In a clip from the autobiographical film Private Parts (check out the video above), a radio executive cited research that people who disliked Stern listened to his show longer than fans did out of curiosity over what he would say next.
"Denny is one of the more polarizing individuals in the sport right now," Earnhardt Jr. said. "We know he can be candid, opinionated and entertaining as a driver, but he also is very insightful on the challenges and thrills of team ownership. This is going to be fun seeing Denny create content."
Stories we want the FedEx driver to share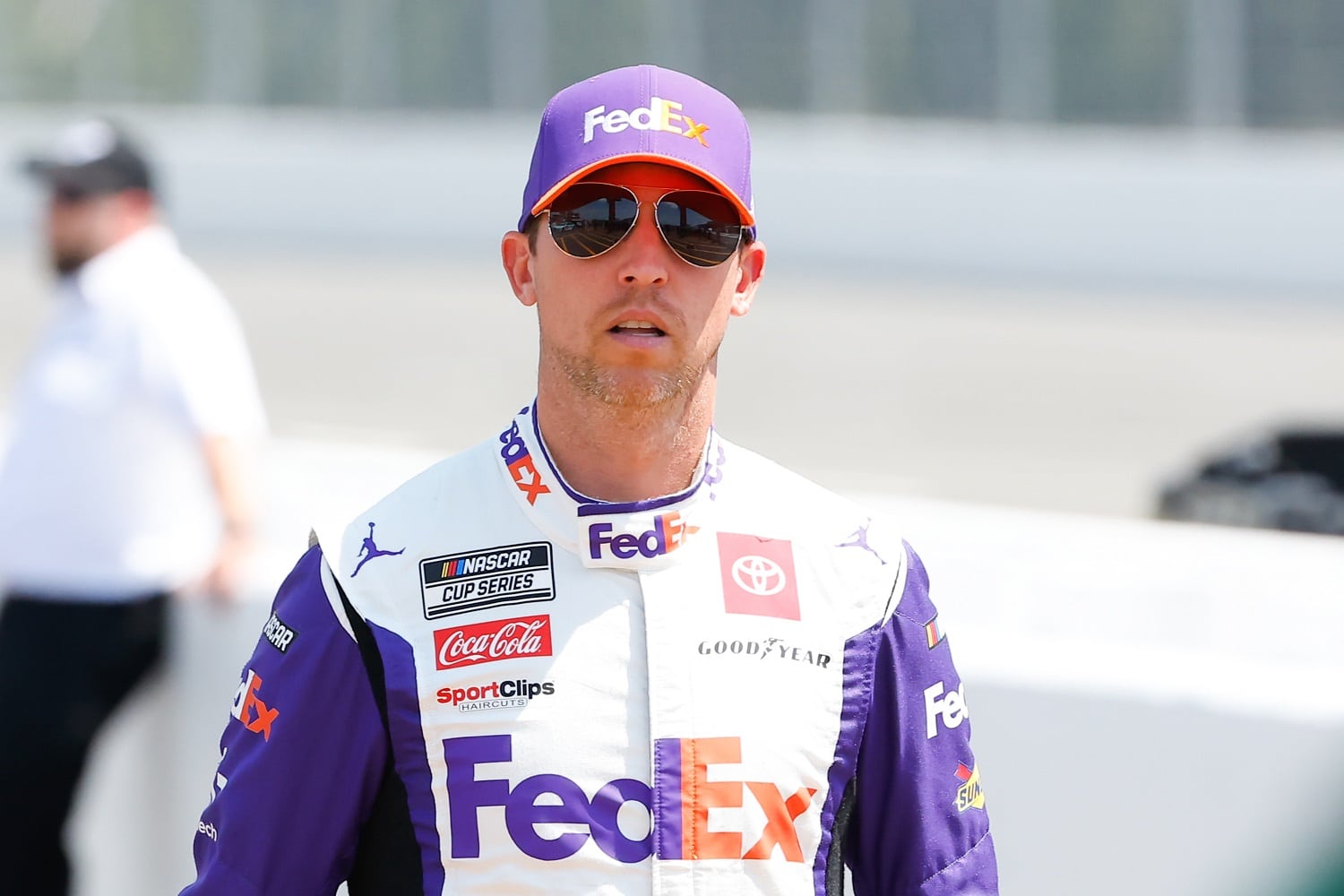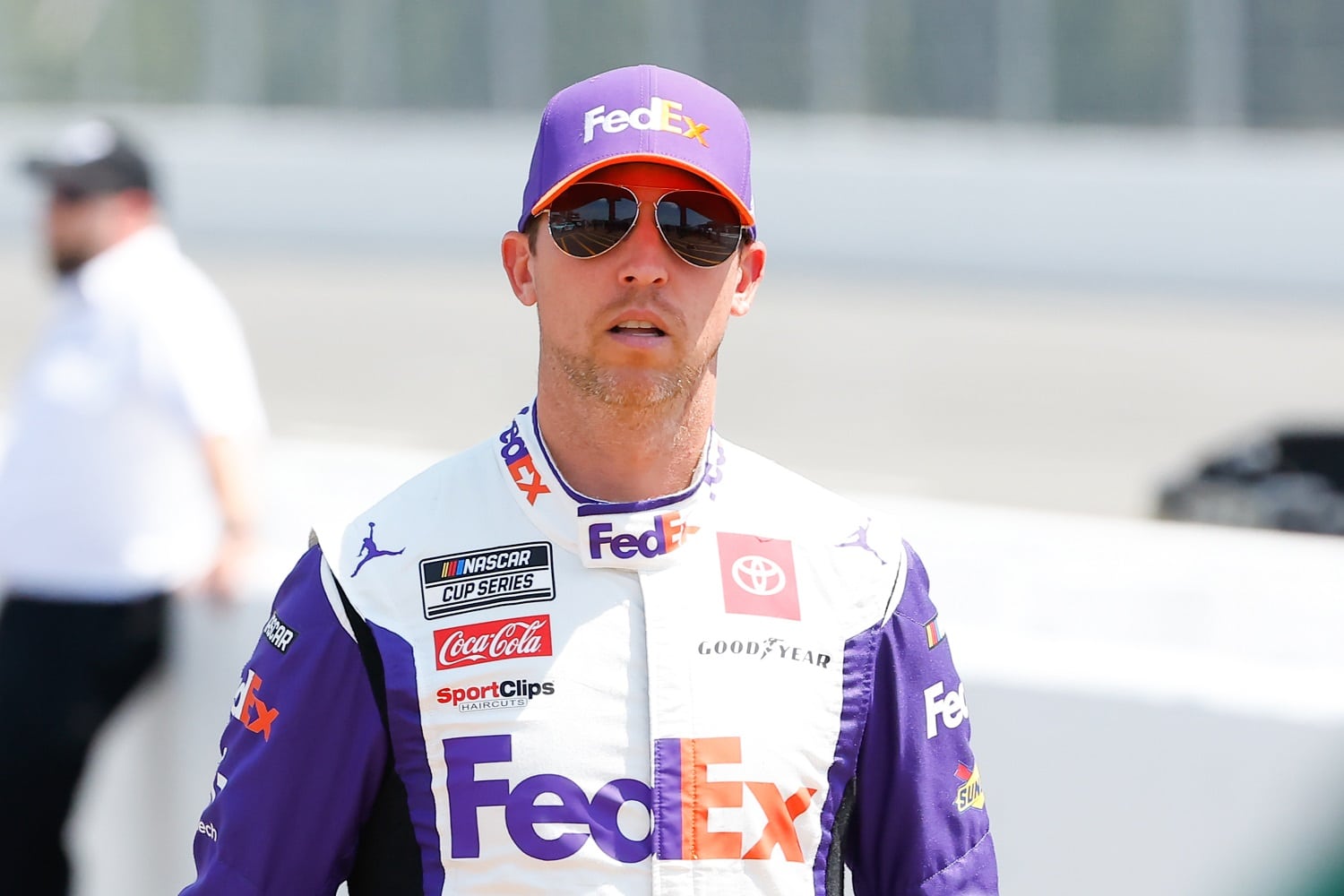 As both a driver for Joe Gibbs Racing and a co-owner of 23XI Racing, Denny Hamlin has nearly unlimited access to drivers, owners, and other figures in NASCAR. He plans to put those connections to use.
"I want to win," he said. "Winning in this sense will be measured on whether I can become a dependable resource for NASCAR fans. That's my goal. I want to connect with fans, even those who cheer for other drivers. I want to enhance their NASCAR experience by offering a perspective they can't get anywhere else."
The timing of the venture makes it especially delicious. Hamlin, 42, joined Joe Gibbs Racing in 2005 and is in his contract year on the heels of then-teammate Kyle Busch going through the same situation at JGR before leaving for Richard Childress Racing.
Even if he limits contract talk, there is so much more Hamlin can say. As a co-owner at 23XI, he's a partner of basketball legend Michael Jordan and the boss of Bubba Wallace, who routinely makes news of the good and not-so-good variety. He'll also have a front-row seat for Ty Gibbs' first full season driving for his grandfather, which will introduce an interesting dynamic to JGR.
All of that is on top of unfinished business like his feud with Ross Chastain, whose bold move at Martinsville cost Hamlin a spot in the following week's Championship 4. Had it not been for his disqualification after winning at Pocono, another topic ripe for discussion in the context of challenging NASCAR, Hamlin likely would have survived Chastain's much-discussed maneuver.
Got a question or observation about racing? Sportscasting's John Moriello does a mailbag column each Friday. Write to him at [email protected].