When Is the 2023 NBA Trade Deadline?
You may not even realize it because of the lack of transactions across the league this season, but the 2023 NBA trade deadline is right around the corner. Teams have only about a week left to improve their roster ahead of a championship push or stock up on draft picks to continue a rebuild.
Although we haven't seen much action in the trade department yet this season, deals always seem to ramp up as we get closer to the deadline and teams start feeling the pressure. So, when is the 2023 NBA trade deadline, and which players could be on the move in the next week?
When is the 2023 NBA trade deadline?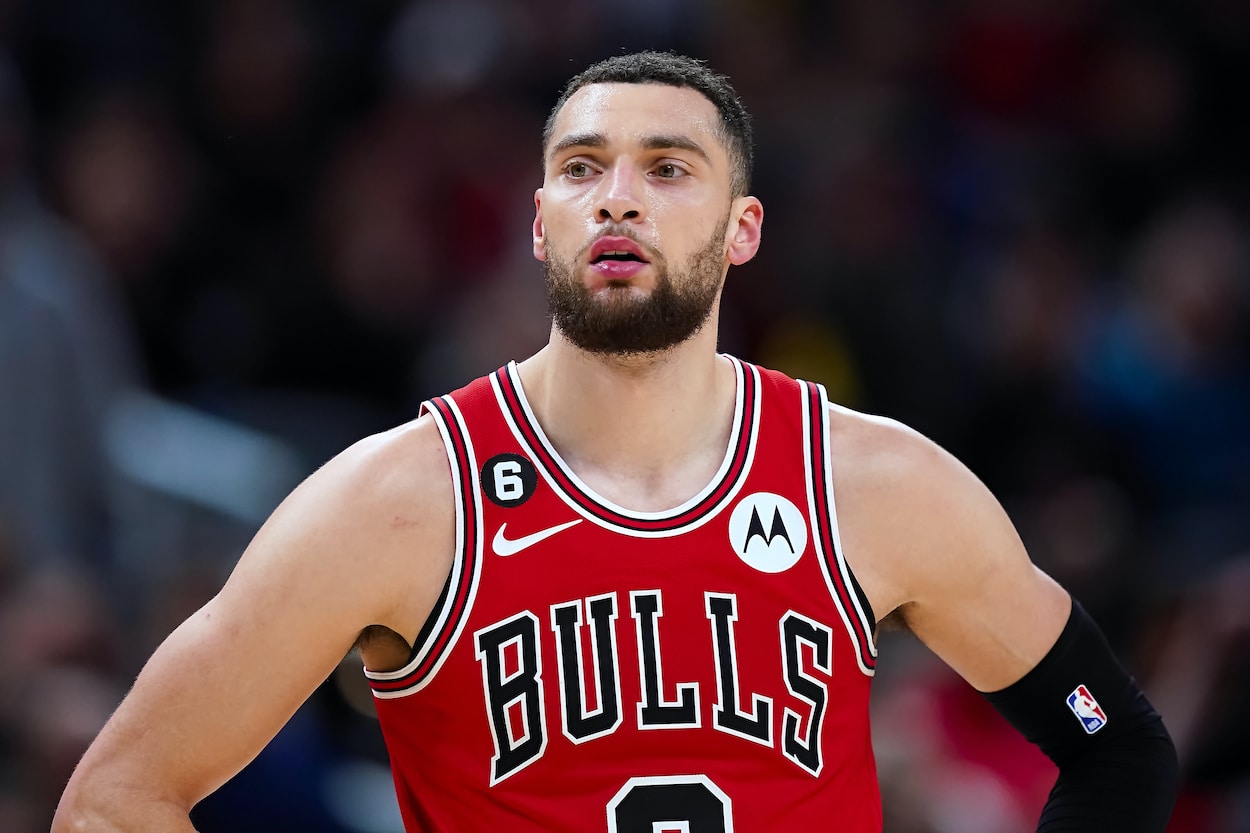 The NBA trade deadline is always one of the more entertaining events on the league calendar every year. The nonstop action in the hours leading up to the deadline never disappoints. It's when we saw the Seattle SuperSonics and Milwaukee Bucks swap Gary Payton and Ray Allen in 2003; where the Los Angeles Lakers and Memphis Grizzlies swapped Gasol brothers in 2008; where just last year the Philadelphia 76ers traded Ben Simmons to the Brooklyn Nets for James Harden.
It's unlikely we'll see another superstar-for-superstar trade this year, but you never quite know with this league. We'll find out next week, as the 2023 NBA trade deadline is scheduled for Thursday, Jan. 9 at 3 p.m. ET.
So, which names are starting to circulate in trade rumors as we inch closer to the 2023 deadline?
NBA trade rumors heating up
There will surely be at least a handful of trades around the league before Thursday's deadline, but there haven't been as many rumors as we're used to hearing. Most of the discourse has revolved around the Toronto Raptors, who could say goodbye to Pascal Siakam, O.G. Anunoby, Fred VanVleet, and/or Gary Trent Jr. in the next week.
Zach LaVine, Jae Crowder, Cam Reddish, John Collins, Myles Turner, Eric Gordon, and Bogdon Bogdanovic are some other names being thrown around in rumors leading up to the deadline.
As for active teams, the Boston Celtics, Memphis Grizzlies, Philadelphia 76ers, Los Angeles Lakers, and Denver Nuggets are the most likely buyers. The Raptors, Utah Jazz, Atlanta Hawks, Chicago Bulls, and Indiana Pacers seem to be the most likely sellers this season.