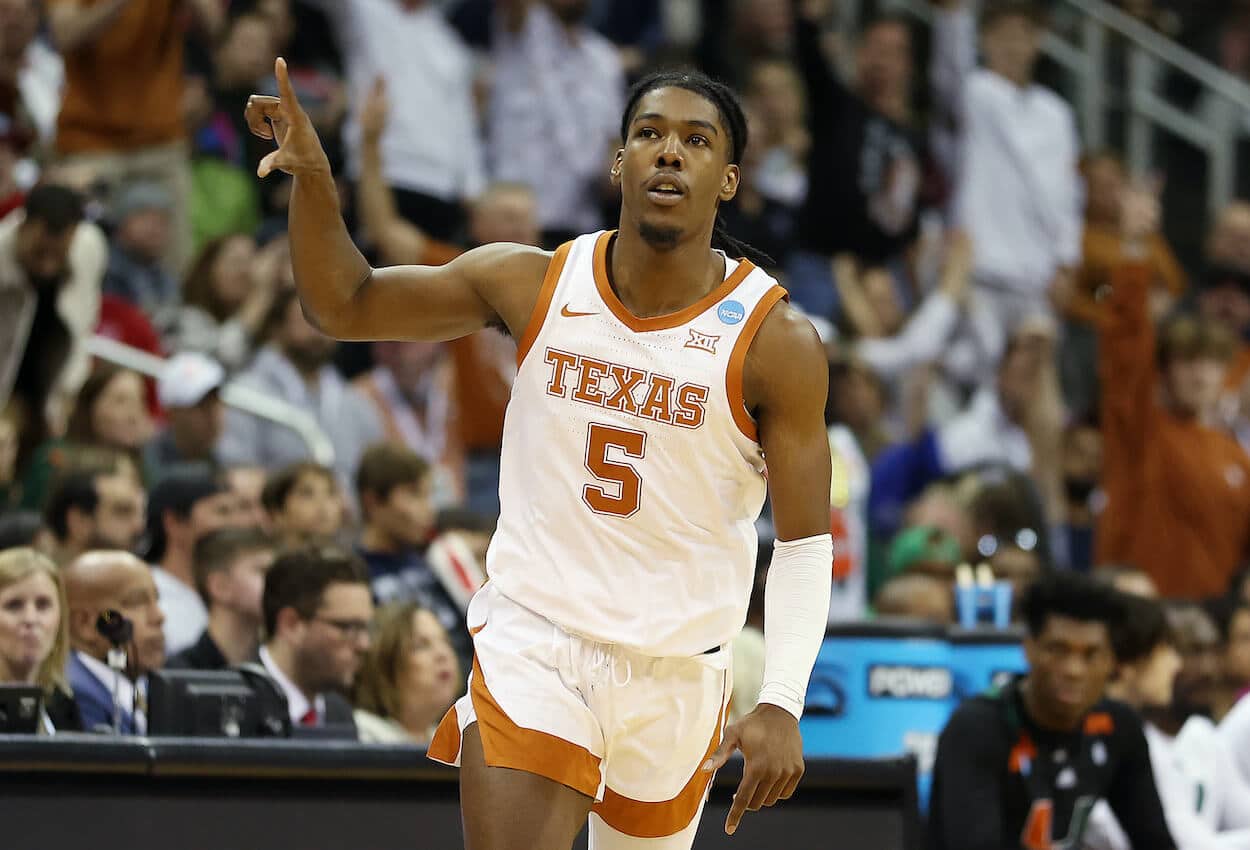 When Was the Last Time Texas Reached the Final Four in the NCAA Tournament?
How many Final Fours has Texas been to?
The University of Texas has been one of the most consistent programs in college basketball over the last two decades. The Longhorns have made the NCAA Tournament 21 times in the last 25 years, but they're still searching for their first national championship. In fact, they're still searching for their first appearance in the national title game.
So, how many times has Texas reached the Final Four in the NCAA Tournament,and when was the last time it made it that far?
When was the last time Texas reached the Final Four?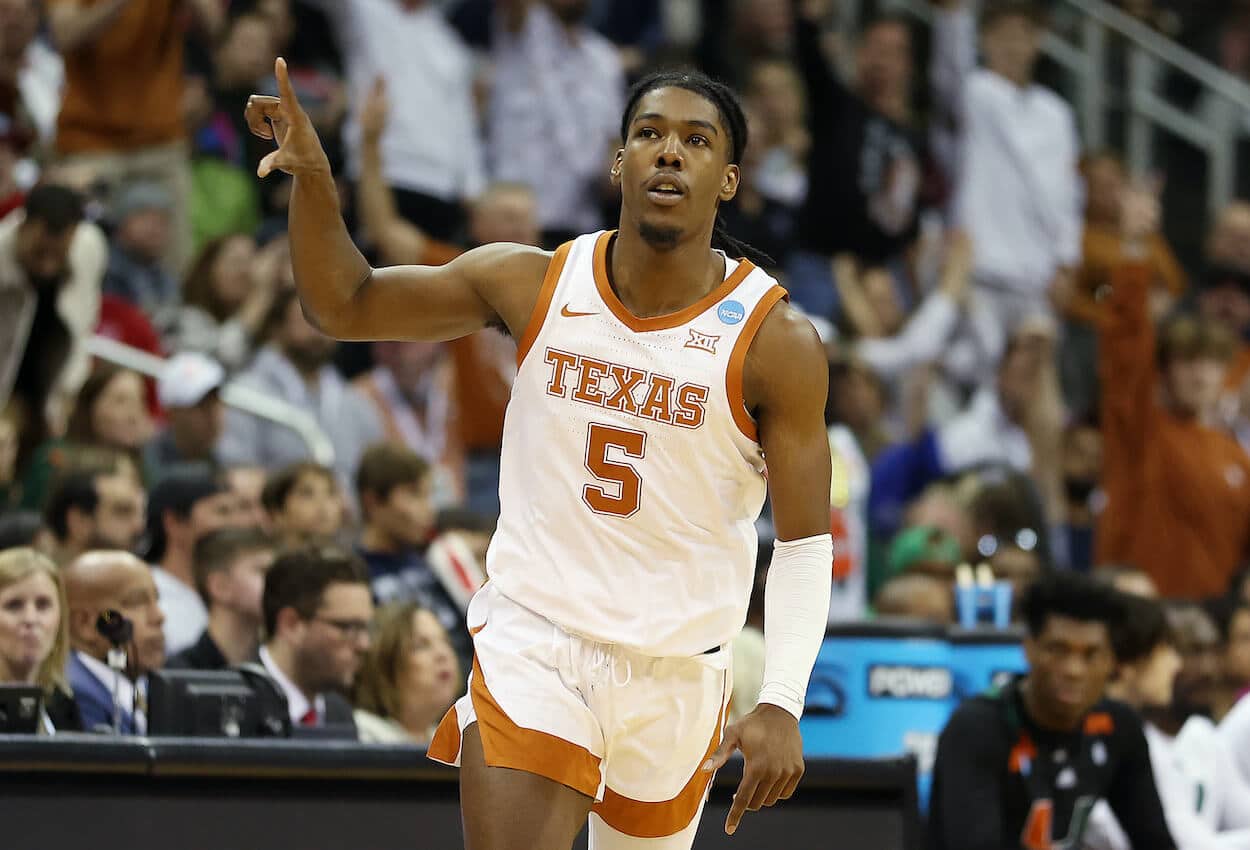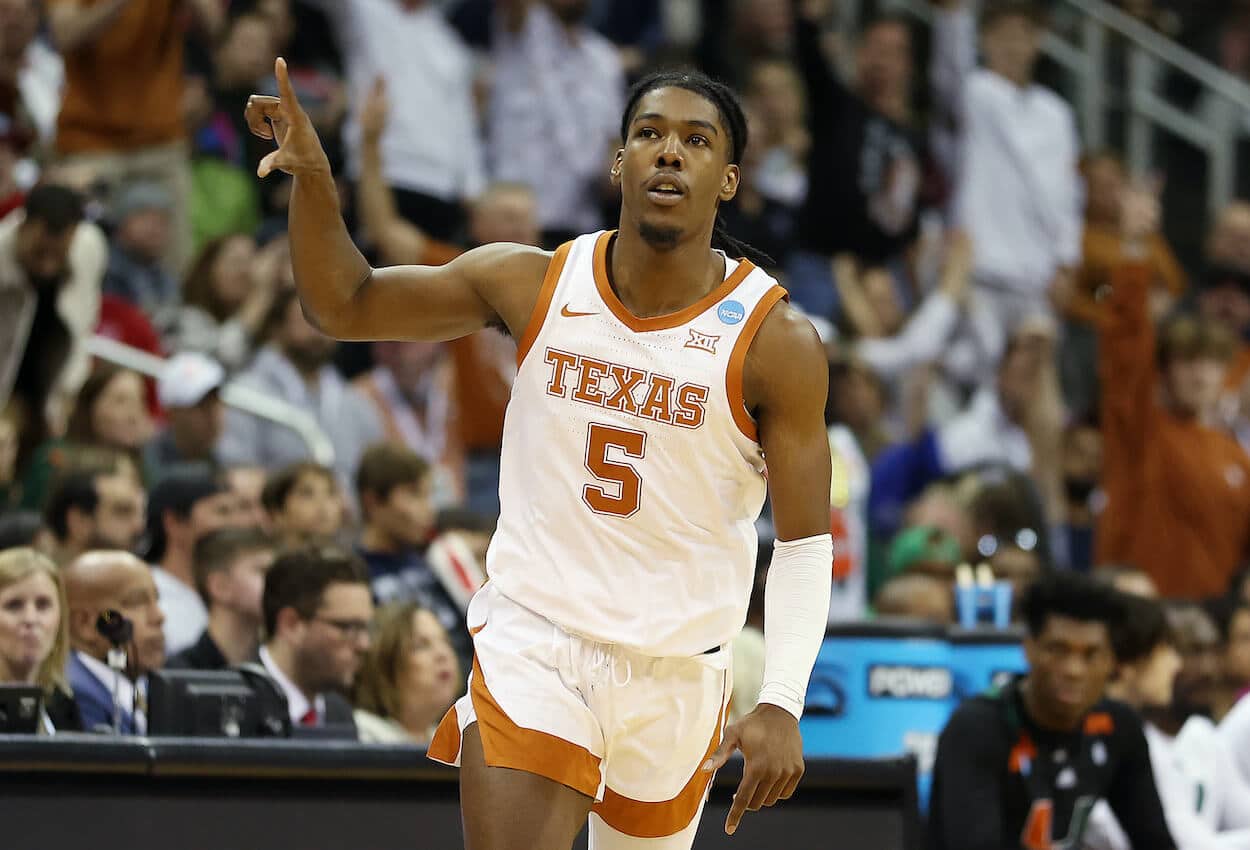 Despite Texas' sustained success since the hiring of Rick Barnes in 1998, the program doesn't have much hardware to show for it. In the Longhorns' last 20 NCAA Tournament appearances, they've lost in the first or second round 13 times. Texas has reached the Sweet 16 eight times and the Elite Eight three times over that span.
In 36 total NCAA Tournament appearances before 2023, Texas reached the Final Four three times.
Its first Final Four appearance came back in 1943 when H.C. Gilstrap was the head coach. In 1947, Jack Gray led the Longhorns back to the Final Four after a 26-2 record in the regular season. Both were technically Final Four appearances, but Texas won only one game in both tournaments before losing its second game in both instances. At the time, the NCAA Tournament featured just eight total teams.
Texas' only Final Four appearance in the modern era came in 2003. The Longhorns were a No. 1 seed for the first and only time in program history, but they lost in the national semifinal to eventual champion Syracuse.
In nearly 100 years as a program, Texas has never reached the national championship game. Could that finally change in 2023?