When Was the First Military Flyover at a Sporting Event?
Sporting events and patriotism go hand in hand. From the national anthem to military flyovers, stadiums provide ample opportunity to express a love of country. But the long-held tradition of the military flyover recently found itself embroiled in controversy. That controversy won't stop a tradition that's occurred since 1918 to honor important events and people.
The first flyover
Military flyovers might seem like a modern event, but that couldn't be further from the truth. The first one took place during the very first World Series between the Boston Red Sox and Chicago Cubs. On September 5, 1918, MLB fans were awed by the passing by of over 60 aircraft.
Previously, flyovers were used in World War I battlefields as a way to let ground soldiers know if the battle was successful. Depending on the plane count, soldiers would know how they fared in the fight.
Why flyovers?
Since those first battlefield flyovers, they've evolved into commemorations of wartime anniversaries, soldiers, and healthcare workers. The U.S. Department of Defense characterizes a flyover as including jets, transports, and helicopters flying over an area to honor people or events.
The Defense website also claims that the largest flyover happened in September 1945 during the World War II surrender ceremony in Japan. It included fighter jets flying overhead proclaiming the end of the Second World War and celebrating peace.
Today, military flyovers are regularly conducted over stadiums during sporting events. They're also a big draw during Fourth of July celebrations. With the recent coronavirus pandemic, flyovers are honoring healthcare workers and all essential personnel that are working tirelessly throughout these trying times.
Recent controversy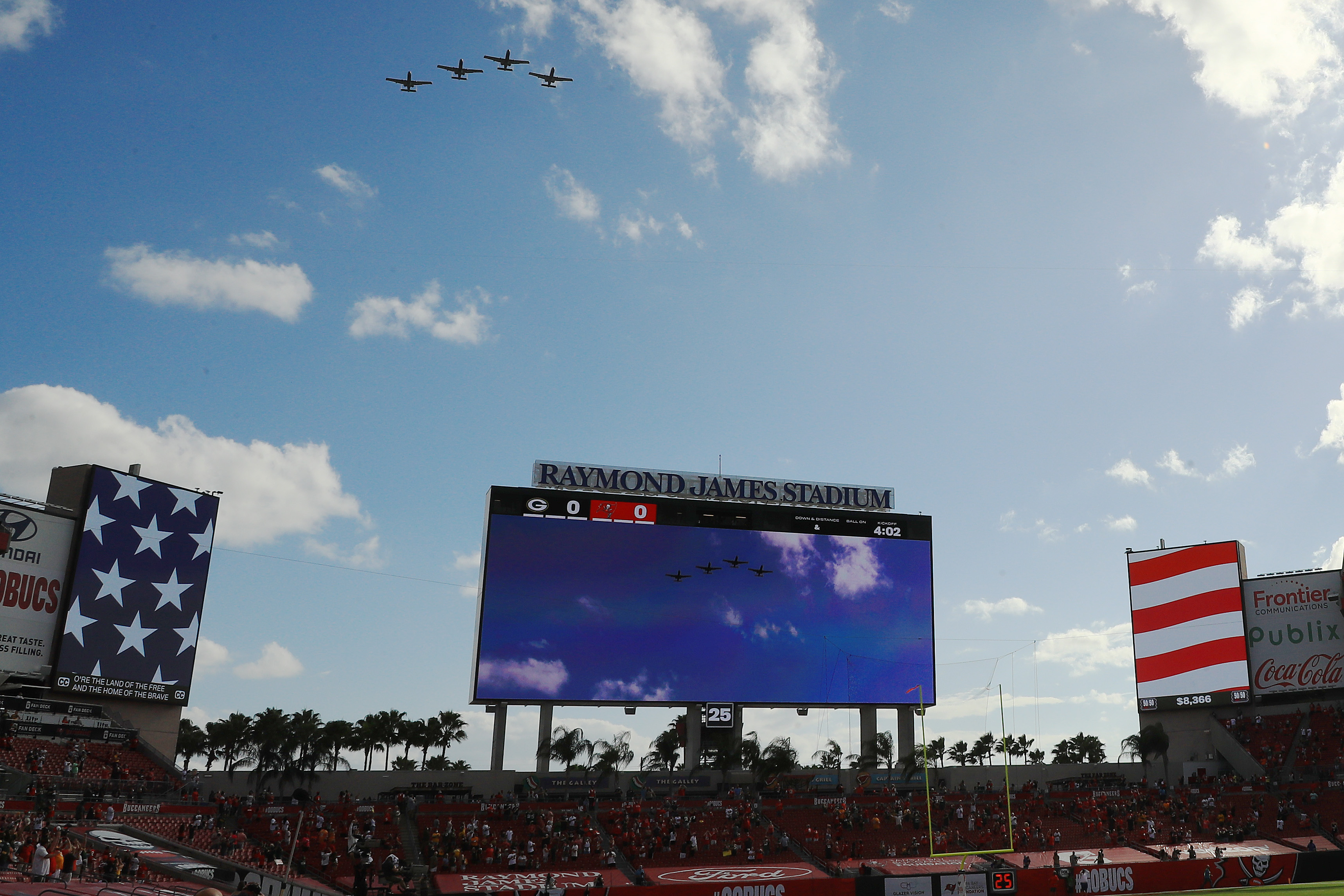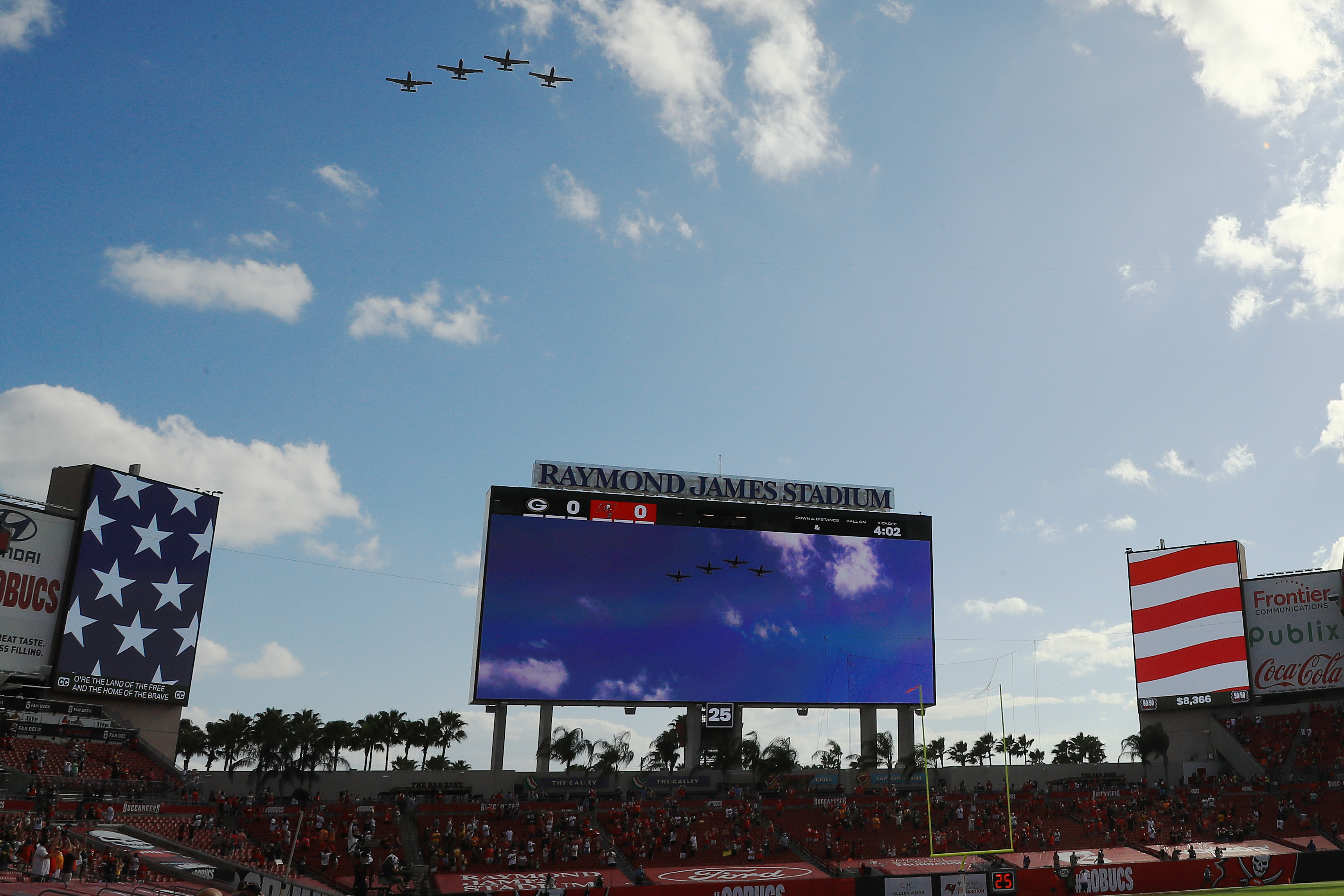 Before the start of the Tampa Bay vs. Green Bay game in October 2020, NFL commentators Joe Buck and Troy Aikman got caught in a hot mic scandal. After a traditional flyover to a mostly empty stadium, Aikman proclaimed, "That's a lot of jet fuel just to do a little flyover."
"That's your hard-earned money and your tax dollars at work," Buck countered. "That stuff ain't happening with Kamala-Biden ticket. I'll tell you that right now, partner," Aikman answered.
The comments caused a slew of criticism, citing both Buck and Aikman as anti-military and super liberal. Both of the commentators were quick to react and provide their own defenses.
Aikman took to Twitter with a simple post, "I love a flyover but It was odd to see one over a mostly empty stadium but I am an unwavering patriot that loves this country, has always respected our flag, supported the men and women in the armed forces, as well as those in uniform who serve & protect and for anyone to suggest otherwise, doesn't know me, my beliefs or what I have stood for my entire life."
Buck, no stranger to controversy and always a target as a "biased broadcaster," said that the comments weren't meant as condescending or anti-military but just simple banter before reporting on a big game. He said it's a common occurrence and keeps the team loose before the game starts. He went on to talk about his love of flyovers and how he's seen some great ones during his time as a broadcaster.
Whatever the story, the correlation between flyovers and sporting events won't end anytime soon. Expect the awe-inspiring shows to continue as we keep our military heroes and our country's history close at hand.