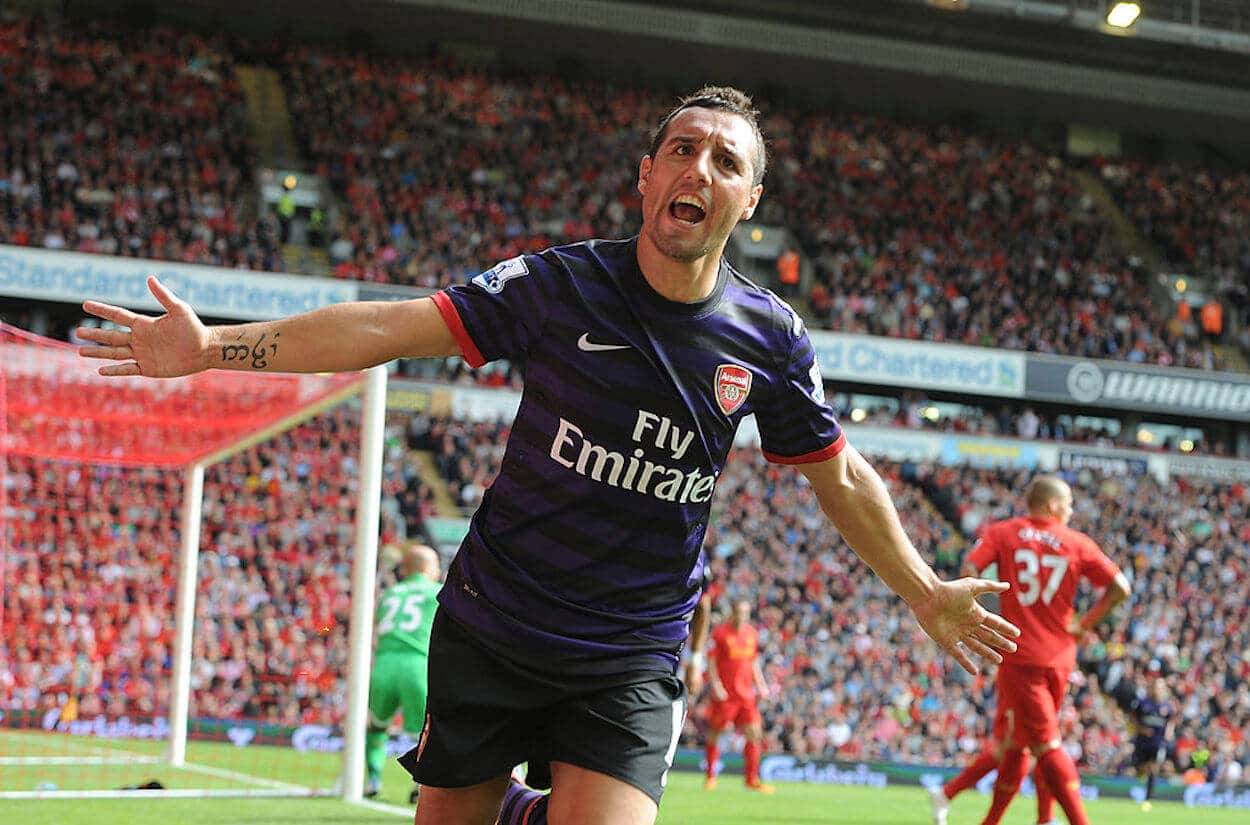 When Was the Last Time Arsenal Won a Premier League Match at Anfield?
While the law of averages would suggest that a win will arrive every once in a while, Arsenal haven't had many happy trips to Anfield in recent years.
In the world of European soccer, certain away trips will always loom large. Anfield is one of those grounds. That's especially true for Arsenal; seemingly every time the Gunners head north to Liverpool, things seem to end in an ugly defeat.
On Sunday, April 9, though, the red side of North London will be hoping that changes. Arsenal are flying high, and a win on Merseyside will keep them feeling good about their title charge. Conversely, Liverpool are consistently inconsistent. Jurgen Klopp's men haven't been at their best and, despite putting in some excellent performances (like scoring seven against Manchester United), sit in eighth place.
Beyond the pressure of staying ahead of Manchester City, though, there's another burden on the Gunners' collective shoulders: the weight of history. In that vein, let's consider just how long it's been since Arsenal won at Anfield.
Arsenal last won a league match at Anfield in 2012 and last earned a point away to Liverpool in 2016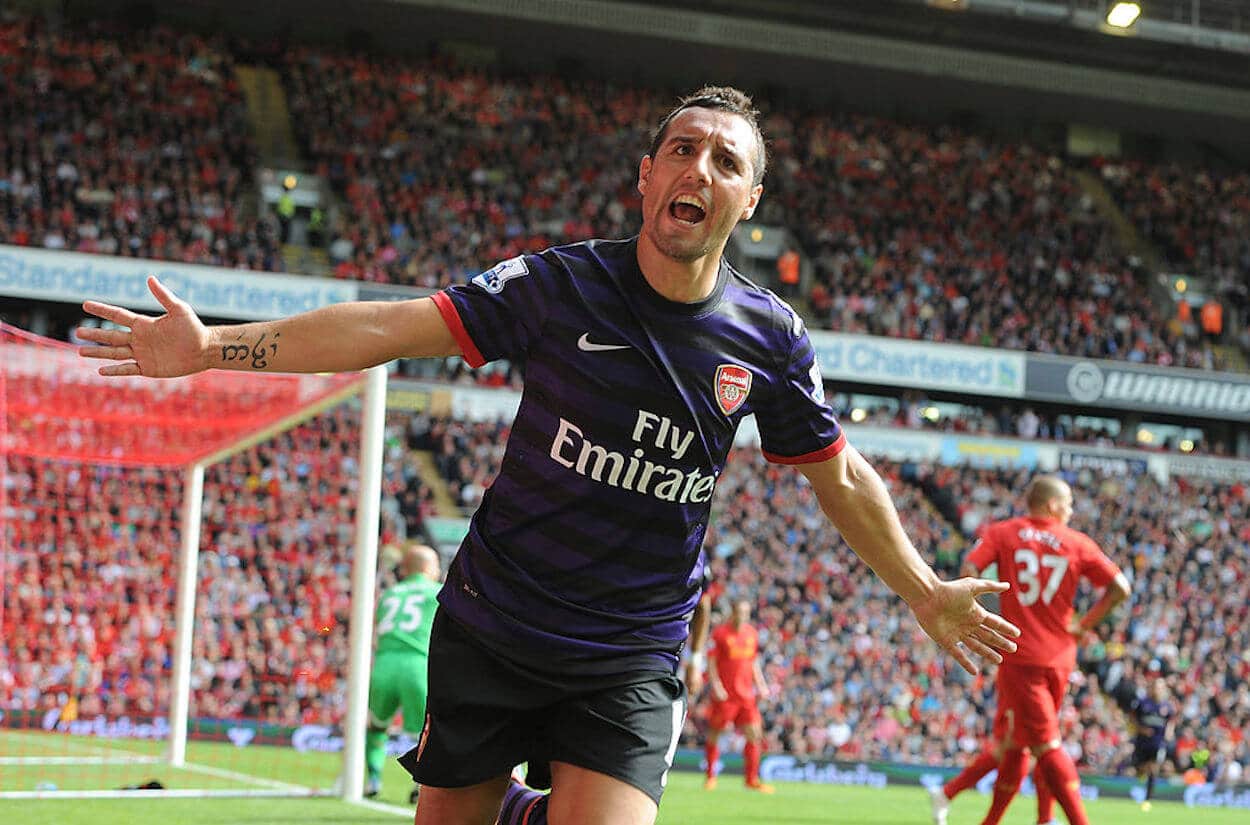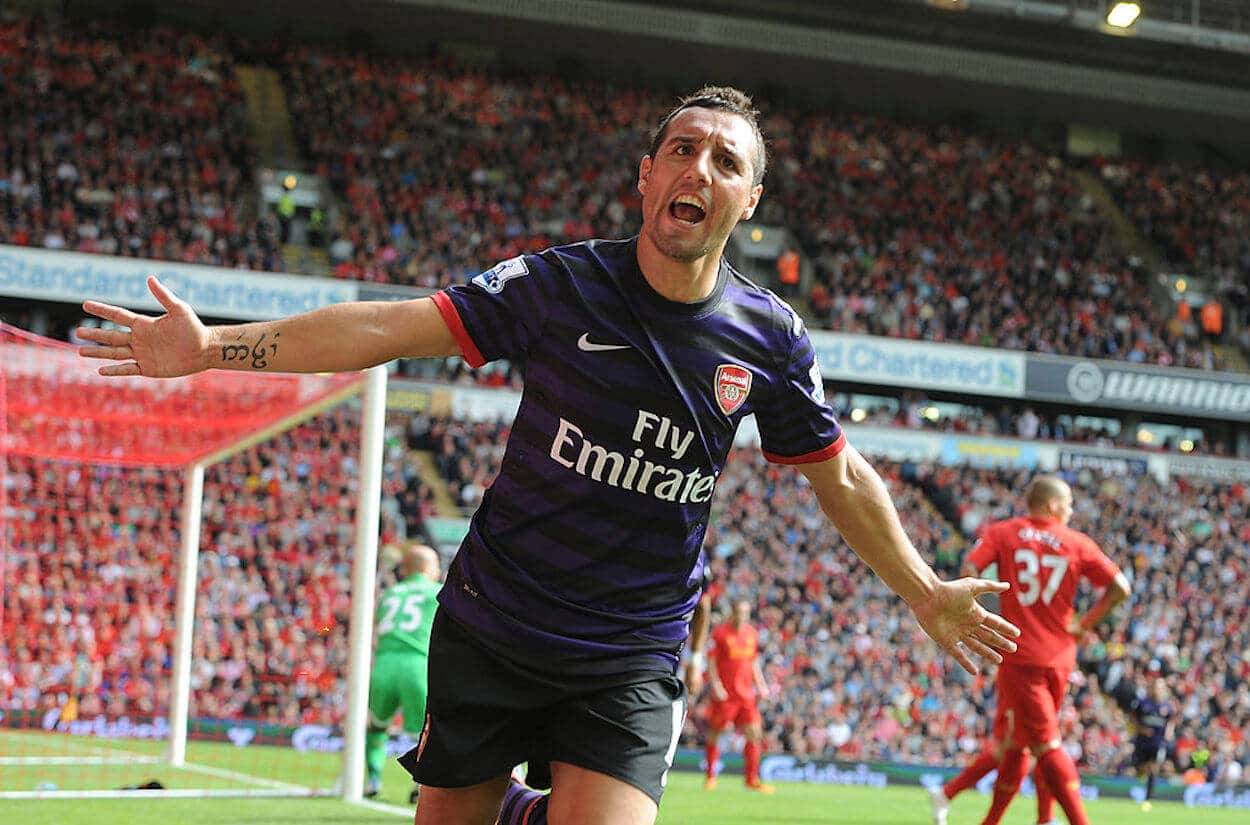 In recent years, dropping points at Anfield has been understandable. Liverpool emerged as one of the Premier League's top teams, and they always have fantastic support at home. The law of averages, however, suggests that there'd occasionally be a draw or a lucky win mixed into the results. That hasn't been the case for Arsenal.
Incredibly, the last time the Gunners secured three points at Anfield was in September 2012. And, in case the year alone doesn't underscore how long ago that was, let's consider the lineup. Arsene Wenger, of course, was in the dugout. Abou Diaby put in an excellent performance in the midfield — he was healthy at the time and played alongside Mikel Arteta and Santi Cazorla– while Olivier Giroud led the line. Vito Mannone started in goal while Carl Jenkinson played right back.
That day, Arsenal secured a 2-0 victory behind goals from Lukas Podolski and Cazorla.
After that, however, things started to go south. While there were some ugly defeats, like a 5-1 drubbing in 2014, the Gunners did manage to earn some draws away to Liverpool. The last of those came in 2016. Arsenal looked on the cusp of a 3-2 victory behind one goal from Aaron Ramsey and two tallies from Giroud, but Joe Allen scored in the 90th minute to share the spoils.
That result was disappointing — dropping points in the dying minutes is never fun — but Arsenal supporters didn't realize how much they'd miss a draw. Since then, the Gunners' results as Anfield in the Premier League unfolded as follows:
| Date | Liverpool | Arsenal |
| --- | --- | --- |
| 3/4/2017 | 3 | 1 |
| 8/27/2017 | 4 | 0 |
| 12/29/2018 | 5 | 1 |
| 8/24/2019 | 3 | 1 |
| 9/28/2020 | 3 | 1 |
| 11/20/2021 | 4 | 0 |
In complete fairness to Arsenal, there were a few favorable results at Anfield in other competitions. The Gunners won a game on penalty kicks in the 2020-21 EFL Cup campaign and drew 0-0 in the first leg of the 2021-22 EFL Cup semifinals. In the scope of history, though, no one will place much stock in those results.
With all of that being said, the Gunners' 2022-23 campaign has featured some incredible progress, both in terms of on-pitch performances and overcoming old challenges, like winning away to Tottenham. Securing three points at Anfield would be another hurdle to overcome en route to a (potential) Premier League title.
It will be a test, but Mikel Arteta and his current Arsenal squad have Gooners everywhere believing.