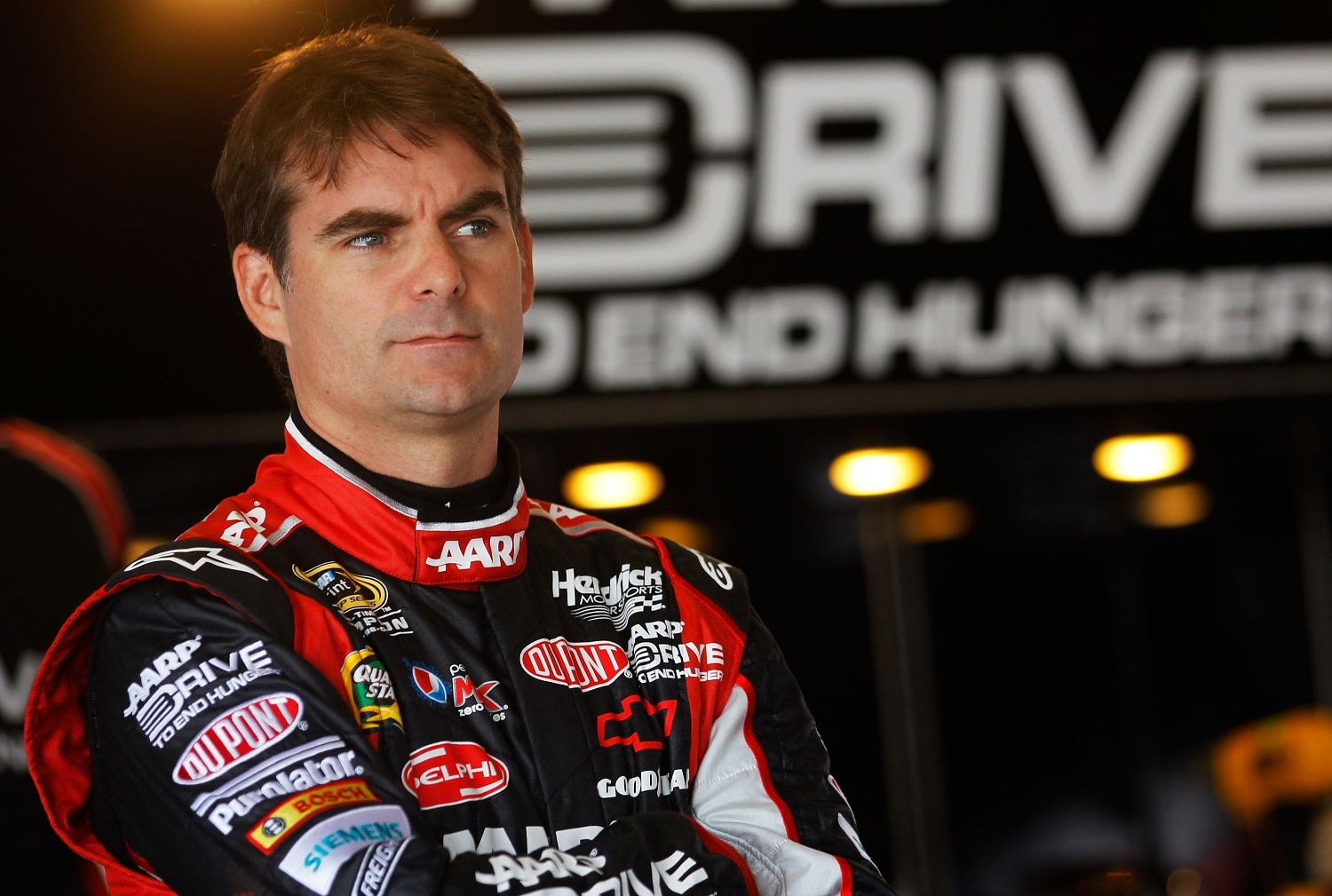 Where Did Jeff Gordon Capture His Most NASCAR Cup Series Wins?
Jeff Gordon won five or more races at 11 NASCAR Cup Series tracks, but he enjoyed his greatest success at Martinsville.
One does not become a NASCAR Hall of Famer by mastering just one track. Jeff Gordon won five or more times at 11 Cup Series tracks. However, there was one in particular where Gordon truly shined in the Hendrick Motorsports No. 24 Chevy.
Jeff Gordon won a career-best nine times at Martinsville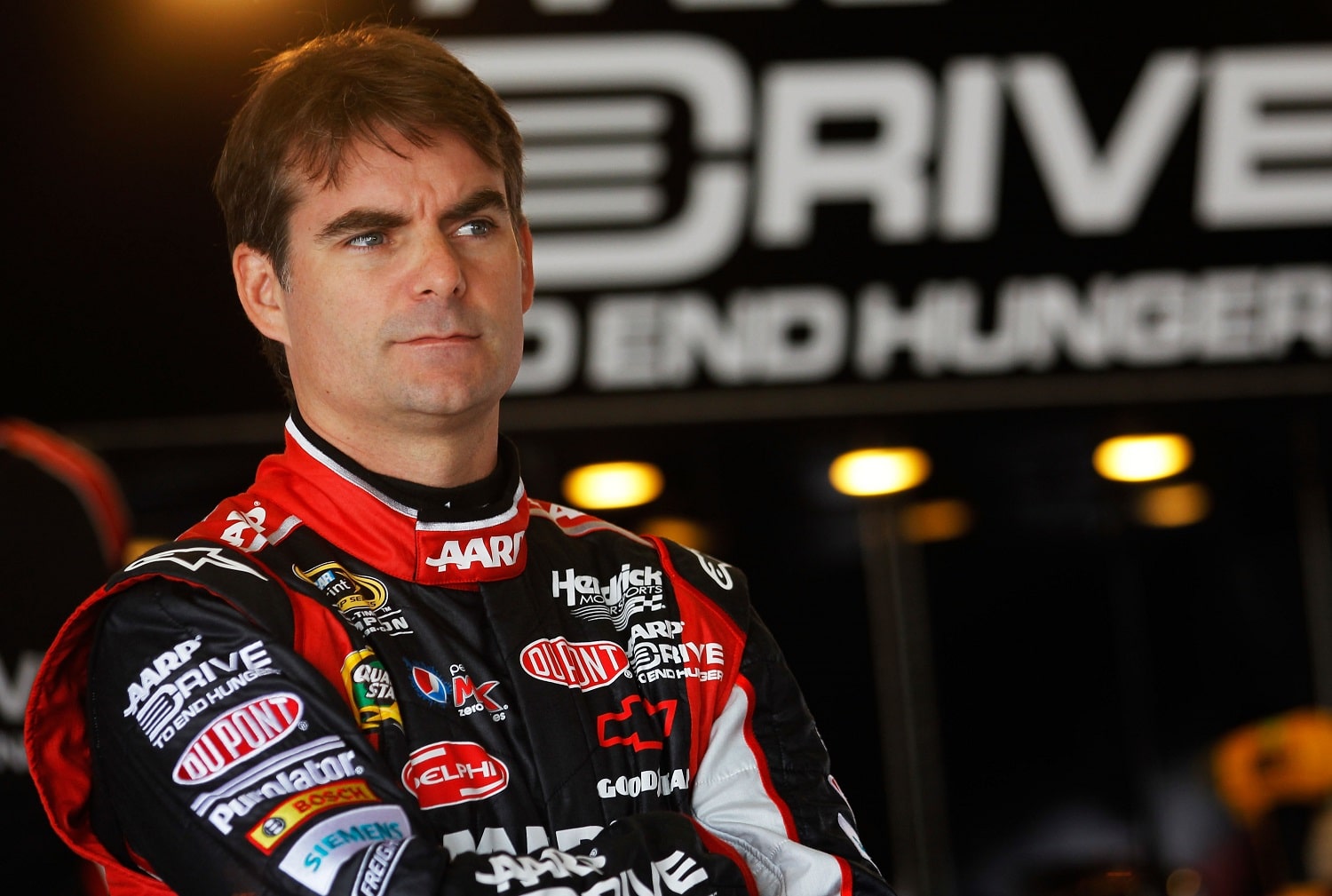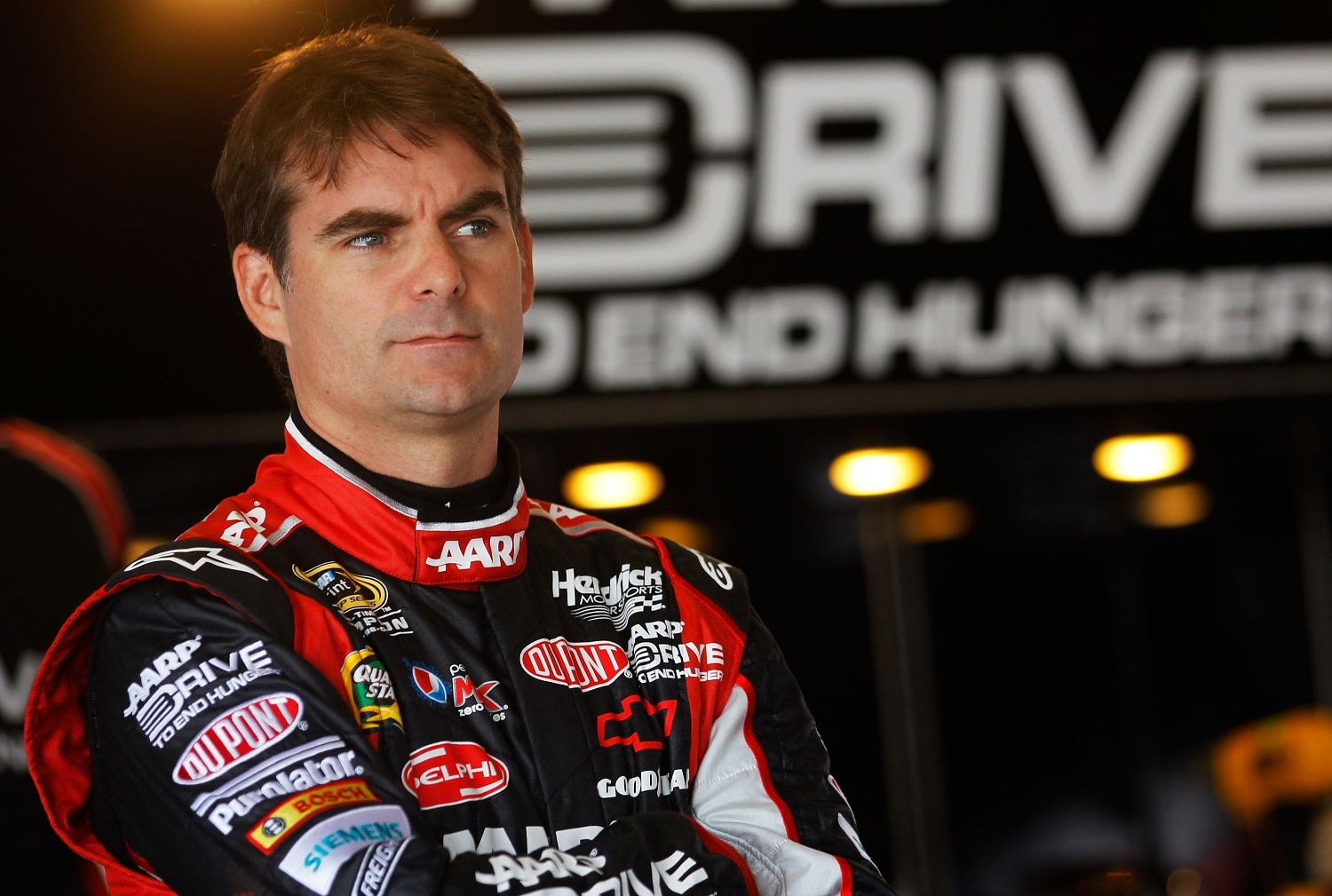 Nine drivers in Cup Series history have won at least five times at Martinsville Speedway, the 0.526-mile Virginia track that has been part of NASCAR since Red Byron won there in 1949 against a modest field of 14 other drivers.
Over the years, Martinsville became a near-automatic paycheck for Richard Petty, who won 15 of his 200 races there. However, many others have found the legendary short track to be a home away from home, and they include some of the greatest names in the sport, like Jimmie Johnson, Dale Earnhardt, and Darrell Waltrip.
Two years after Denny Hamlin retires, thus clearing the waiting period for consideration by voters, all nine men with five or more wins at Martinsville will have been elected to the NASCAR Hall of Fame.
Among them is Jeff Gordon, who raced from 1992-2016. Gordon won at Martinsville nine times over a 22-year span, making it the winningest track for the man who left the sport with an impressive 93 victories.
Gordon's most memorable season at Martinsville had to be 2005, even though that was the only time aside from his rookie year when he did not finish in the top 10 in points. He swept his two visits there despite qualifying 16th in the spring and 15th in the fall. Those were his only Martinsville wins that started from outside the top 10, yet Gordon managed to foil Tony Stewart, who led a combined 530 of a possible 1,000 laps.
Jeff Gordon's Martinsville numbers were simply amazing
It wasn't just those nine trips to Victory Lane that made Martinsville Speedway special for Jeff Gordon. The Vallejo, California, native was so consistent that his average finish in 47 starts there was an astonishing 6.74, his best showing anywhere in the NASCAR Cup Series.
Gordon placed in the top five 29 times, including 11 consecutive appearances from April 2005 to March 2010. In that stretch, he led 1,044 laps, which leads us to another staggering statistic: He led at least 36 laps in 13 straight Martinsville races from 2006-12. Even accounting for lead changes associated with cars cycling through pit stops, that represents the epitome of consistency.
Two other tidbits uncovered by the NASCAR Hall of Fame:
Gordon led 3,776 laps at Martinsville, representing 15.1% of all laps he led anywhere.
The four-time Cup series champion never failed to finish a race at Martinsville.
The Hall of Fame driver was no one-trick pony
It's not as though Martinsville was the only track Jeff Gordon looked forward to visiting each season. He won seven Cup Series races at Darlington and six apiece on the long tracks at Talladega, Daytona, and Pocono. His road course of choice was Sonoma, where Gordon won five times.
Other tracks where he won five races: Charlotte, Bristol, Dover, Atlanta, and Indianapolis.
Gordon never won at Darlington when qualifying lower than 10th, but Talladega represented another extreme. Two of his wins at the Alabama superspeedway came from the Nos. 34 and 36 positions in the field. He never won anywhere else while starting 28th or worse.
Got a question or observation about racing? Sportscasting's John Moriello does a mailbag column each Friday. Write to him at [email protected].