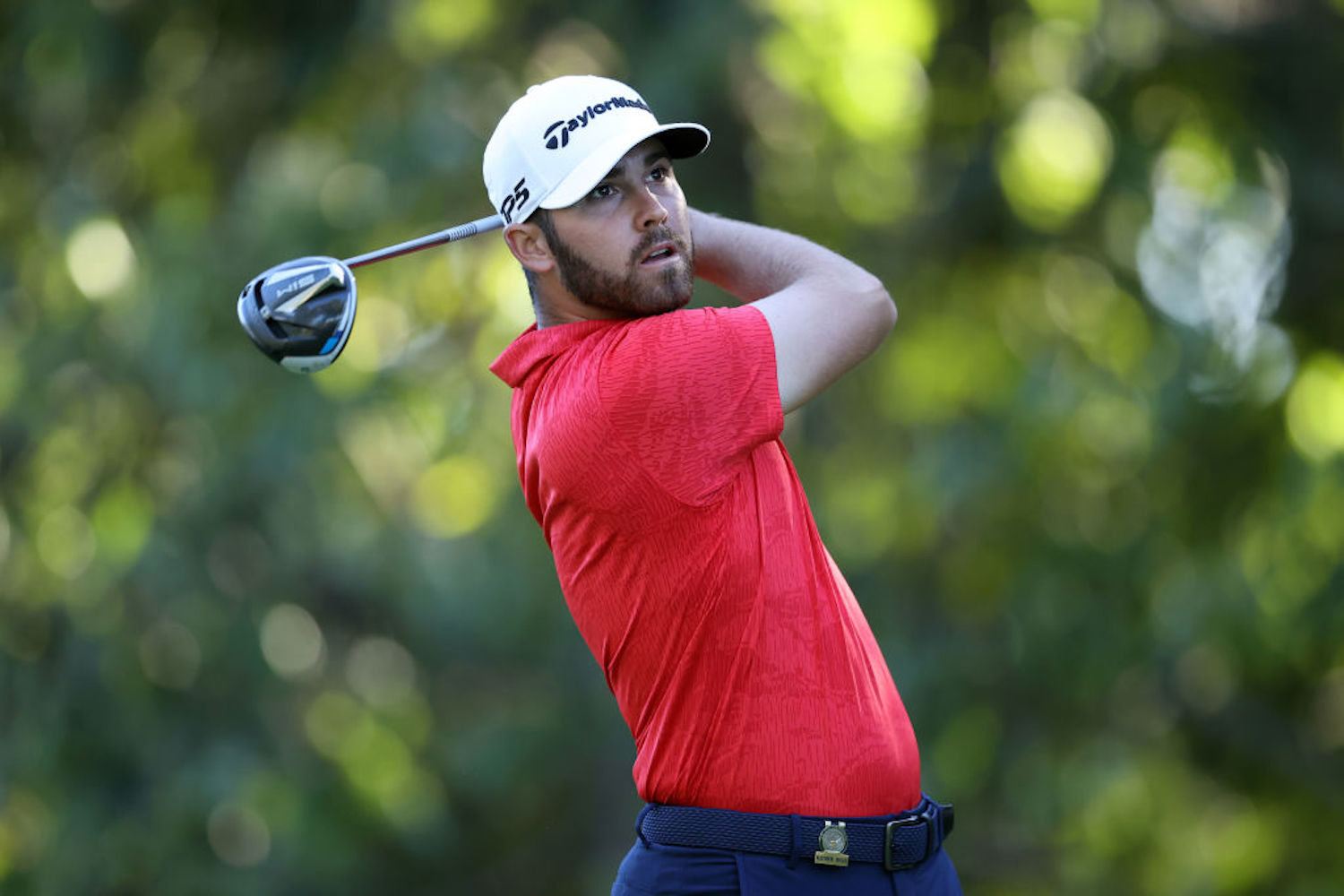 Where Did Matthew Wolff Learn His Unique Golf Swing?
Matthew Wolff's golf swing defies the laws of physics, but it's turned the 21-year-old into a star on the PGA Tour.
Matthew Wolff is already turning heads on the PGA Tour in more ways than one.
Besides his stellar play, Wolff's swing is one of the most unique in the world. Golf fans around the globe simultaneously do a double take every time he buckles his knee and whirls the club around his head before unleashing 300-plus-yard drives. An amateur golfer might not even make contact imitating Wolff's swing, but he's perfected it early on in his career.
Matthew Wolff has a wildly unique golf swing
The best golfers in the world typically have the prettiest swings. Tiger Woods. Rory McIlroy. Dustin Johnson. After all, the smoother the swing, the more consistent the player. But there are more than a few ways to swing a golf club, and no one does it in a more unique fashion than Wolff.
He addresses the ball like normal, but everything that happens afterward is anything but. Wolff initiates his swing with a sharp buckle of his right knee. From there, he lifts the club over his head instead of straight back and snaps it through impact.
It might look awkward, but it's worked wonders for Wolff already in his young career.
Wolff has been playing his unique swing since he was a child
When Wolff was growing up in Agoura Hills, Calif., he played baseball and golf regularly. When he started picking up golf, he brought his baseball swing to the course.
Wolff wrote about his unique swing two years ago when he was playing at Oklahoma State.
My swing is pretty natural. I started off playing golf at a young age and as soon as I started playing it was unorthodox. I take it really far upright as soon as I take it back and then I drop it in the slot. I lift my foot as well, mainly because I played baseball when I was younger, so that is how I got that.

Matthew Wolff
Wolff explained how people around him criticized his swing when he was younger, which made him second-guess if it was sustainable. But his coach, George Gankas, convinced him to keep it as is.
As I got to high school, I met George Gankas, who is my coach, and he told me I had one of the best swings he had ever seen and kept telling me he loved it and I would do good things with it. He told me to not let anybody ever change it. From that point on, I started going to him and shooting lower, more consistent scores.

Matthew Wolff
Wolff could ride his swing to a 2020 U.S. Open victory
As crazy as it is to watch, Wolff's swing has already brought him great success in his young career. In his first full year on Tour, Wolff has a win and three top-25 finishes.
The 21-year-old entered the final round of the 2020 U.S. Open with a two-stroke lead. He shot 66, 74, and 65 in the first three rounds, and he's in the driver's seat to win his first career major championship.
Wolff's success story is a perfect reminder of what the great Arnold Palmer once preached. "Swing your swing."