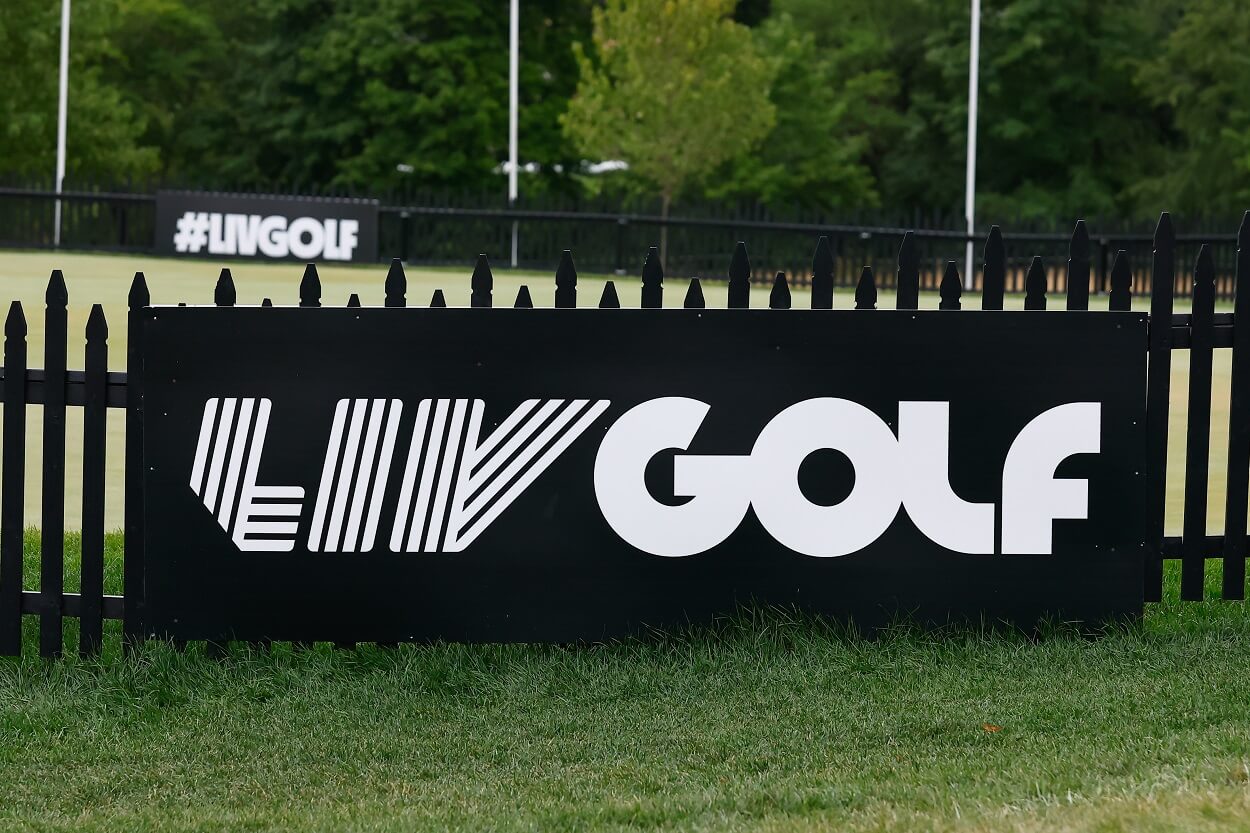 Which PGA Tour Player Not Named Tiger Woods Turned Down the Most Money to Join LIV Golf?
Outside of Tiger Woods, Hideki Matsuyama turned down the most money to leave the PGA Tour for LIV Golf.
Ahead of the launch of LIV Golf in 2022, the folks in charge of Saudi Arabia's seemingly bottomless Public Investment Fund (PIF) began throwing hundreds upon hundreds of millions of dollars at several high-profile PGA Tour stars to get them to jump ship to the renegade series.
Despite his advanced age, Phil Mickelson, easily one of the most popular PGA Tour players of all time, received upwards of $200 million in guaranteed money. Two-time major champion Dustin Johnson was said to have received somewhere in the neighborhood of $150 million.
Brooks Koepka, Bryson DeChambeau, and later Cameron Smith were all reportedly given just shy of that amount. And this was all before the big money that comes with the elevated purses in LIV Golf events.
Of course, several other high-profile players reportedly received massive offers from LIV Golf but chose to remain with the PGA Tour. The most notable, of course, was Tiger Woods, who is said to have turned down between $700-$800 million. Other big names who reportedly turned down PIF money include Jon Rahm, Scottie Scheffler, Jordan Spieth, Justin Thomas, Rickie Fowler, Patrick Cantlay, Xander Schauffele, and Will Zalatoris.
It was once thought that Rory McIlroy was offered as much as half a billion dollars to defect, but in his press conference following the announcement of the historic merger involving the PGA Tour, the DP World Tour, and PIF, the Northern Irishman confirmed that he never received any official offer to join LIV Golf.
So, outside of Tiger, which PGA Tour player turned down the most money to join LIV Golf? The answer might surprise you.
Outside of Tiger Woods, Hideki Matsuyama received the largest offer to join LIV Golf
Yes, you read that correctly. Of all the big-name PGA Tour stars not named Tiger Woods to turn down PIF, Hideki Matsuyama received the most lucrative offer to join LIV Golf.
Truth be told, had the 2021 Masters champ joined the Saudi-backed series, he would have been its highest-paid player as his offer eclipsed those of both Phil Mickelson and Dustin Johnson. In fact, the high end of Matsuyama's reported offer would have seen him receive more money than those two combined.
Matsuyama's name was linked to LIV Golf from the get-go, which makes perfect sense. As the Saudi-backed series takes pride in being a global tour, nabbing the best and most successful Asian player in the game today would have been a considerable coup. And Greg Norman & Co. were certainly ready to shell out the big bucks to get him, reportedly offering the eight-time PGA Tour winner somewhere in the neighborhood of $400 million.
Matsuyama, of course, chose to remain with the PGA Tour. But with PIF money now a part of the PGA Tour, one has to wonder if he regrets his decision.