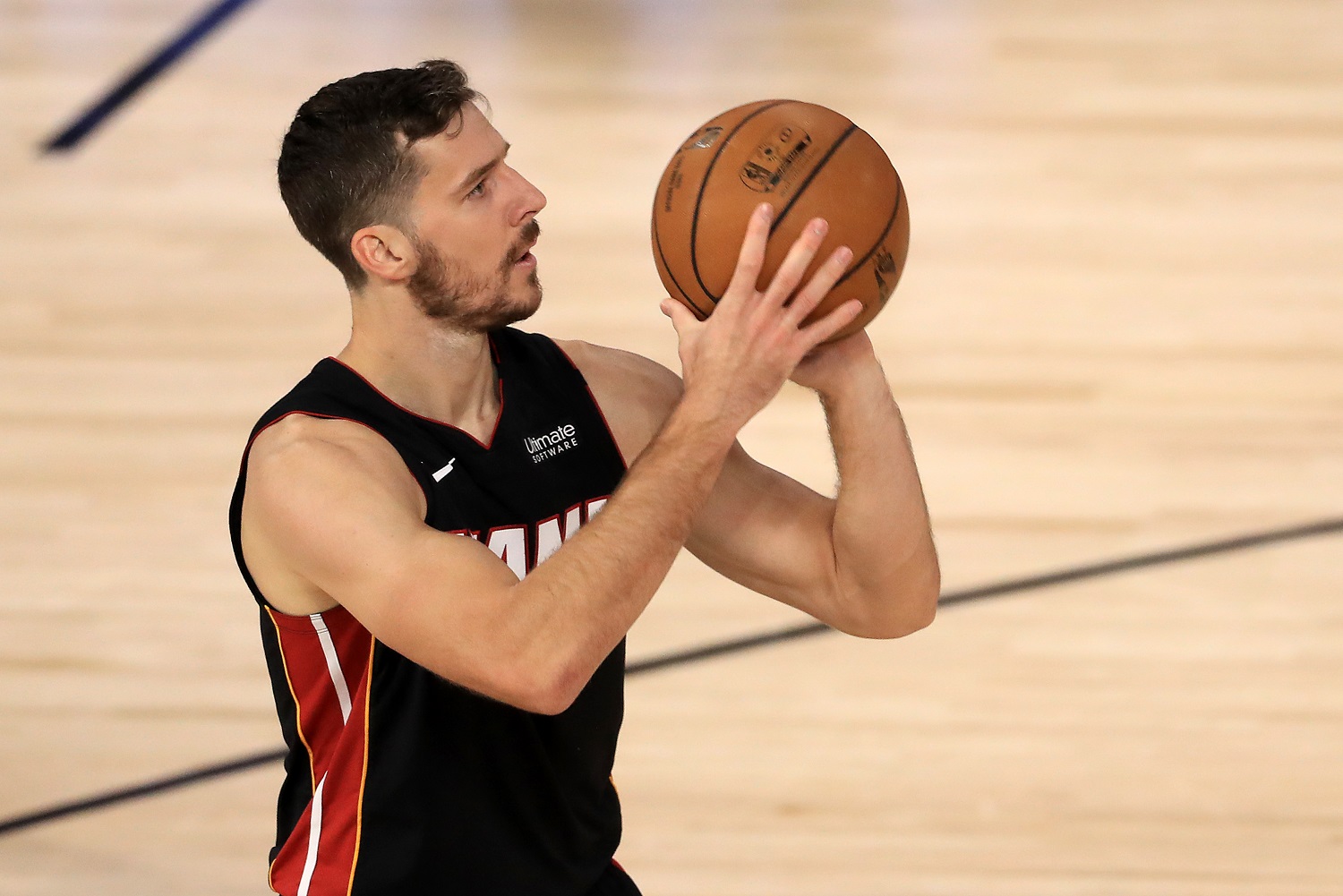 While Jimmy Butler Gets the Press, Goran Dragic Has Been Just as Good For the Miami Heat and Is Playing His Way to a Nice Contract in Free Agency
While Jimmy Butler receives most of the press for the Miami Heat, Goran Dragic has been just as good and should benefit nicely in free agency.
You may see the title of this article and think that this is a piece slighting Jimmy Butler and we can assure you that's not the case. Despite dealing with a number of nagging injuries, Butler has been playing phenomenal basketball for the Miami Heat, as evidenced by his playoff career-high 40 points against the Milwaukee Bucks in Game 1 of the Eastern Conference semifinals. No, the point here is that Goran Dragic has been nearly just as good, which should earn him a hefty contract in free agency.
Goran Dragic has been highly underrated for years
Following a highly successful career in Europe, Slovenia native Goran Dragic first came to the NBA in 2008 at the age of 22. Drafted by the San Antonio, Dragic's was traded to the Phoenix Suns for the draft rights to Malik Hairston, who played just 62 games for the Spurs before exiting the NBA, oddly enough winding up in Europe. Dragic, on the other hand, has had a fantastic NBA career but hasn't received as much recognition as he probably should have. Yes, he struggled early in his career, which prompted the Suns to trade him to the Rockets. But since he rejoined the Suns as a free agent in 2012, he's been highly productive.
In his first season back with the Suns in 2012-2013, he led the team in scoring with 14.7 points per game. The following season, he upped his scoring average to 20.7 and won the NBA Most Improved Player Award. Phoenix again traded him during the 2014-2015 season, this time to the Miami Heat, who signed him to a five-year/$85 million extension after he averaged 16.6 points in 26 games following the trade.
In his five full seasons with the Heat, Goran Dragic has played very good basketball, well, outside of the injury-plagued 2018-2019 season in which he played just 36 games. Despite coming off the bench in all but three games in the 2019-2020 season, Dragic was still second on the team in scoring behind only Jimmy Butler, averaging 16.2 points per game. In 341 regular-season games for the Heat, Goran Dragic has averaged 16.6 points per game.
But despite all his success in his second stint with the Suns and the last five and a half seasons with the Heat, Dragic has made the All-Star team just once.
Goran Dragic has been fantastic in the 2020 NBA playoffs
Following another solid regular season, Goran Dragic has been even better in the playoffs. While he hasn't gotten the press that Jimmy Butler has, he's essentially been just as productive. In five postseason games thus far, all of which have been victories for the Miami Heat, Jimmy Butler has averaged 23.8 points while shooting 47.8% from the floor and 85.5% from the foul line, although it must be noted that Butler missed substantial game in Game 4 of Miami's first-round series against the Indiana Pacers.
In those same five games, Goran Dragic has scored 23.6 points per game while shooting 50% from the floor and 73.7% from the foul line. At 34, he's proving that he still has plenty left in the tank and that should result in a nice contract in free agency.
He should earn a nice contract in free agency, even if it isn't with the Miami Heat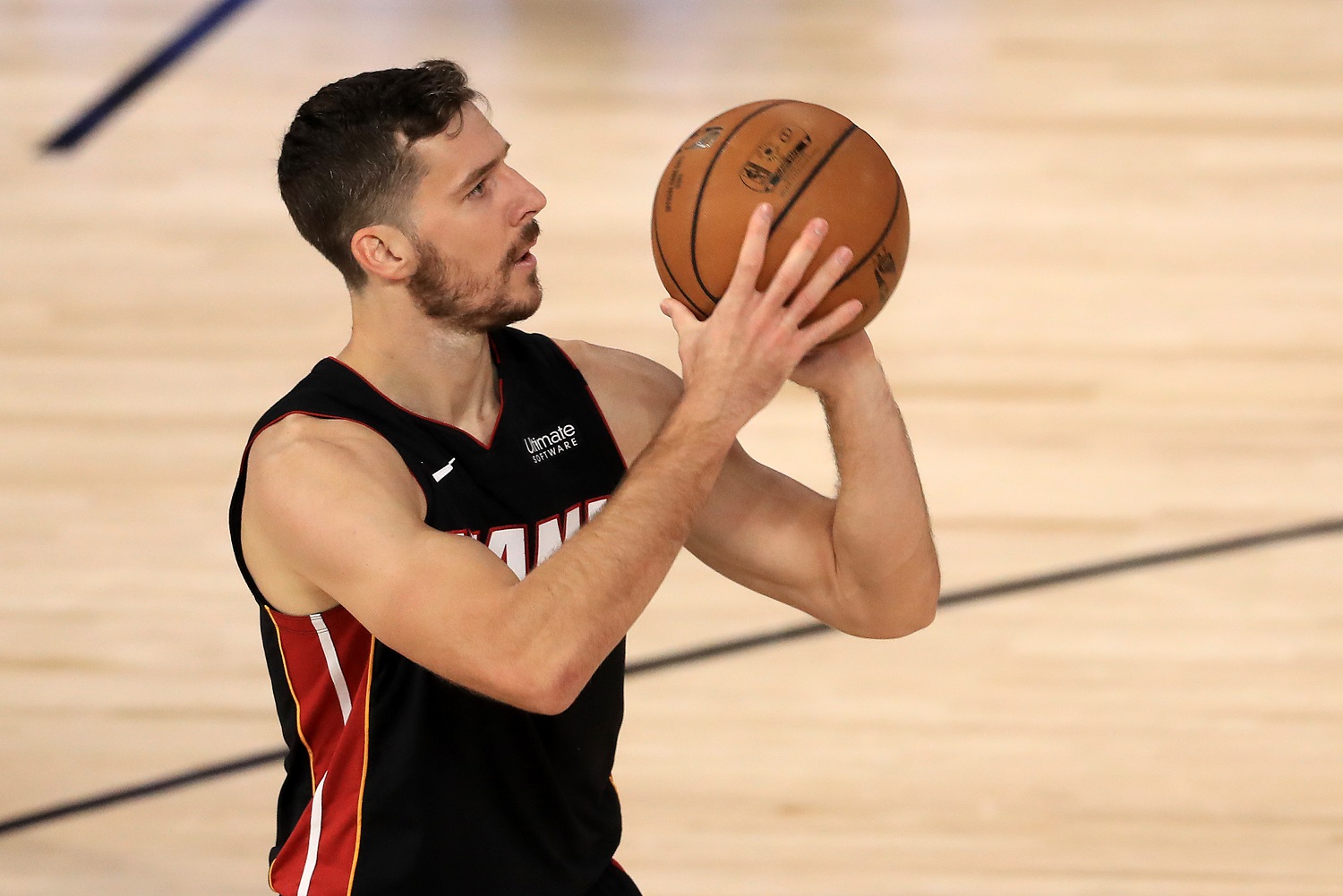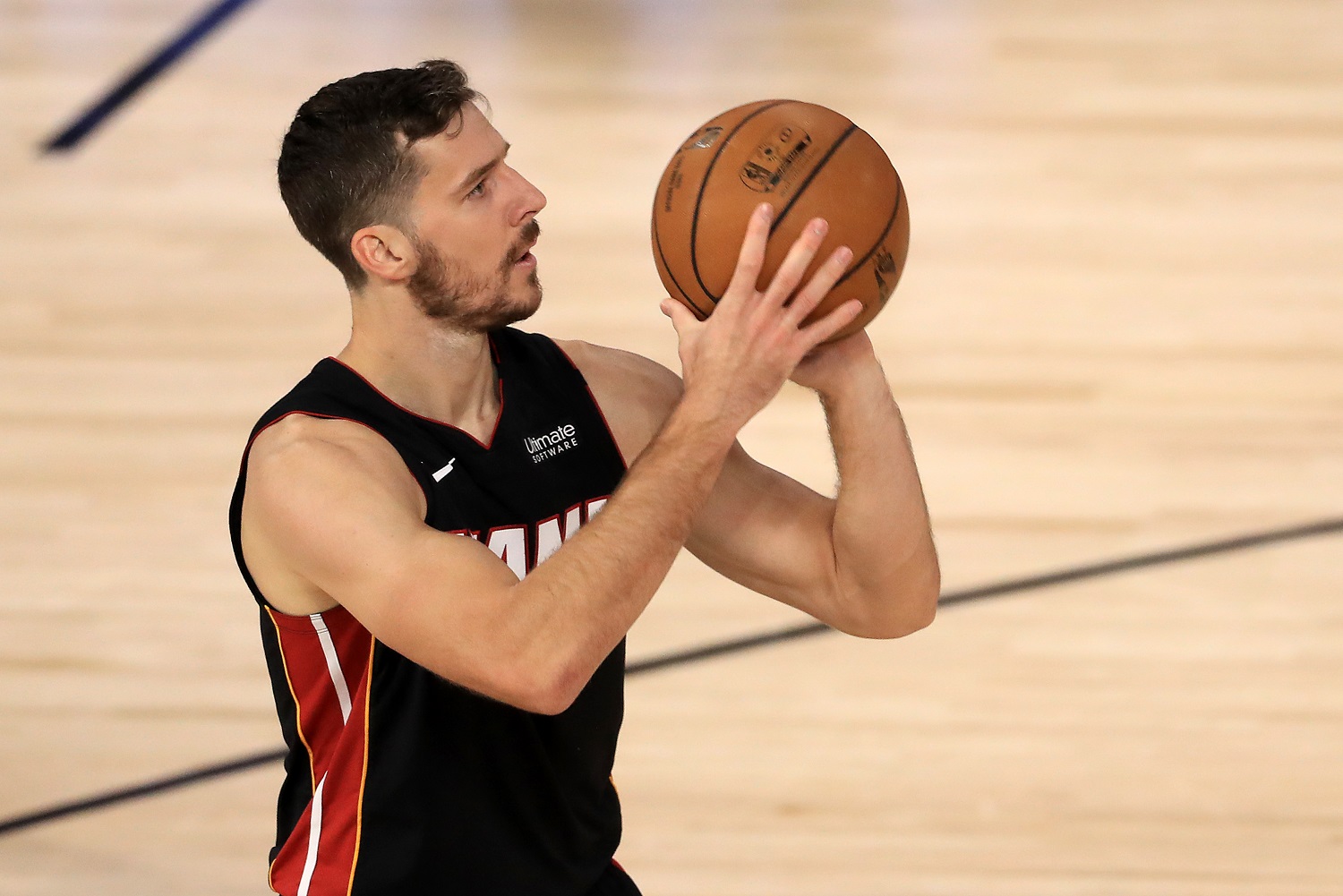 At 34, Goran Dragic isn't likely to receive another lucrative five-year deal from any team. But that doesn't mean he won't get big money for the next two to three years. Jimmy Butler absolutely loves him and has called him one of his favorite teammates, which has led some to believe that the Heat will offer Dragic some big money to stay in South Beach for at least one more season. It also wouldn't be surprising to see the Heat offer a two-year deal with some deferred money to free up cap space in 2021 if they pursue another big name in free agency.
But if not, there will be plenty of teams out there ready to fork over some dough for a talented guard. The Lakers have been mentioned as a potential suitor as Dragic would be a nice piece to add alongside LeBron James and Anthony Davis, assuming Davis stays anyway. Milwaukee and Indiana could be nice fits as well as both teams could use an upgrade at point guard.
But Goran Dragic isn't thinking about free agency just yet. Like Jimmy Butler, his main focus right now is winning an NBA title and if both continue to play like they have been, the Miami Heat might just pull it off.
All stats courtesy of Basketball Reference