Who Has the Most Rushing Yards in an NFL Playoff Game?
A look at the players who have the most rushing yards in a single NFL playoff game.
With the NFL regular season at an end, it's once again time for the wild month that is the NFL playoffs.
With every sport in the world, there's always a chance that a record could fall on any given day and the NFL postseason is certainly no different. So what we're doing here today is looking at what running backs would be aiming for as we break down the best single-game rushing performances in playoff history, a list currently topped by Hall of Famer Eric Dickerson, who set the long-standing mark with the Los Angeles Rams back in 1986.
Eric Dickerson holds the all-time single-game rushing record in the NFL playoffs
As the 1985 season will always best be remembered for the amazing run by the Chicago Bears, it's easy to forget that the Los Angeles Rams had a solid campaign of their own. They won the NFC West with an 11-5 record, which earned them the No. 2 seed on the NFC side of the NFL playoff bracket and a first-round bye.
Eric Dickerson, who'd led the league in rushing the previous two seasons, had another solid season, racking up 1,234 rushing yards and 12 touchdowns in 14 games.
In the divisional round of the NFL playoffs on January 4, 1986, the Rams were matched up against the Dallas Cowboys, who'd won the NFC East with a 10-6 record. Dallas ranked 11th against the run that season, giving up an average of 115.8 rushing yards per game, a total that Eric Dickerson would end up laughing at by the end of the day.
Dickerson carried the ball 34 times for an NFL playoff-record 248 yards and two touchdowns that day while the defense pitched a shutout to give LA a 20-0 win and a trip to the NFC Championship Game, where the Rams lost to the Bears, 24-0. Dickerson only ran for 46 yards in that loss. That's how good that Chicago defense was.
Raheem Mostert is the only player to come within 30 yards of the record
Since Eric Dickerson set the all-time mark in 1986, only one player has come within even 30 yards of the single-game NFL playoff rushing record.
That would be Raheem Mostert, who rushed for 220 yards and four touchdowns on 29 carries for the San Francisco 49ers in their 37-20 win over the Green Bay Packers in the NFC Championship Game on January 19, 2020.
Only six other players have rushed for 200+ yards in an NFL playoff game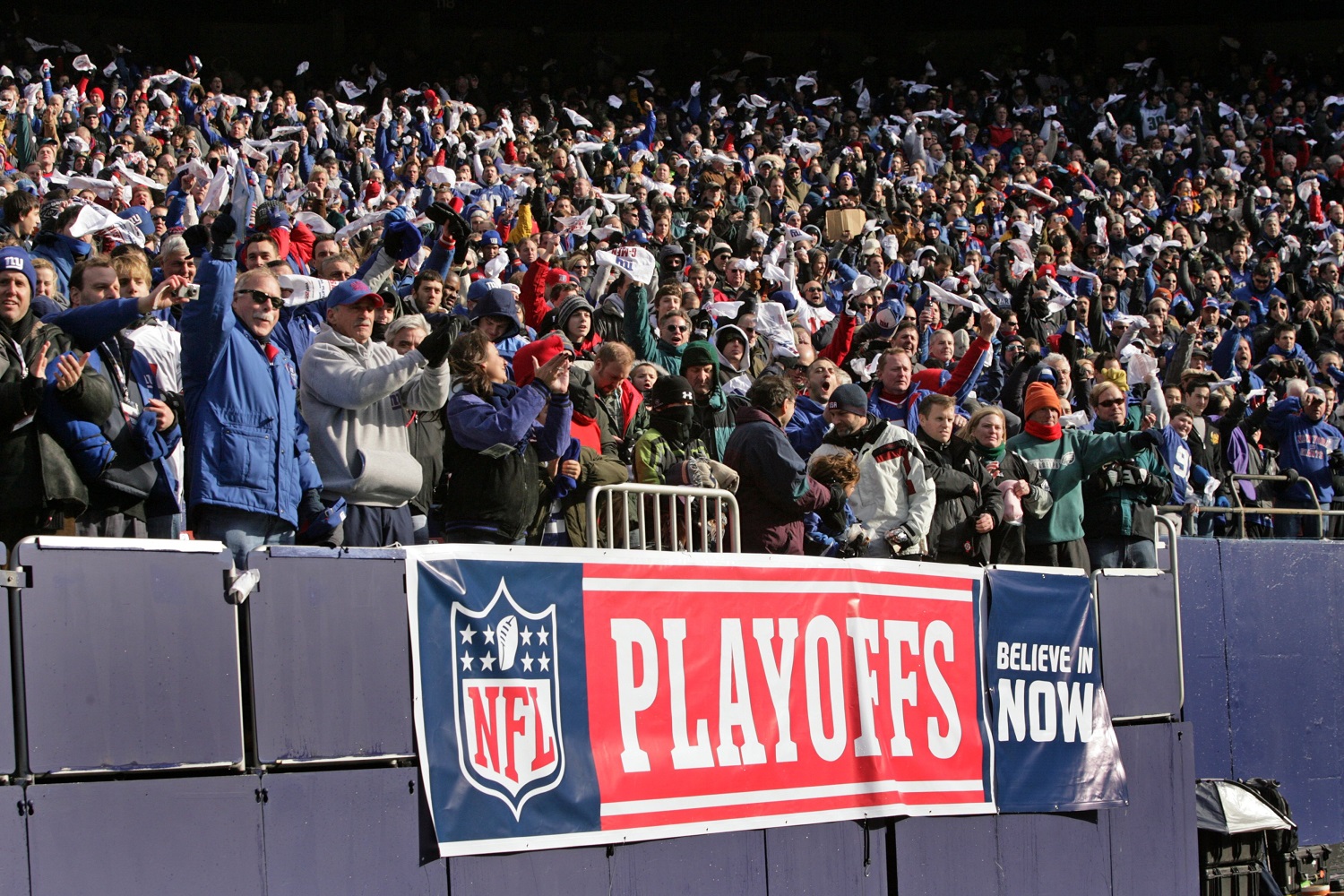 Besides Eric Dickerson and Raheem Mostert, only six other players have rushed for at least 200 yards in an NFL playoff game.
12/30/2000: Lamar Smith, Miami Dolphins — 209 yards vs. Indianapolis Colts — AFC Wild-Card Round
1/5/1964: Keith Lincoln, San Diego Chargers — 206 yards vs. Boston Patriots — AFL Championship Game
1/31/1988: Timmy Smith, Washington Redskins — 204 yards vs. Denver Broncos — Super Bowl 22
12/27/1975: Lawrence McCutcheon, LA Rams — 202 yards vs. St. Louis Cardinals — NFC Divisional Round
1/9/1983: Freeman McNeil, NY Jets — 202 yards vs. Cincinnati Bengals — AFC Wild-Card Round
1/12/2008: Ryan Grant, Green Bay Packers — 201 yards vs. Seattle Seahawks — NFC Divisional Round
Stats courtesy of Pro Football Reference